Tone up creams very popular in Korea because of their instant brightening effect as well as the immense moisturization. Sometimes back I received the Juicyful Vitalizer White Tone-Up Cream from Jolse and I've been using it as my day cream ever since.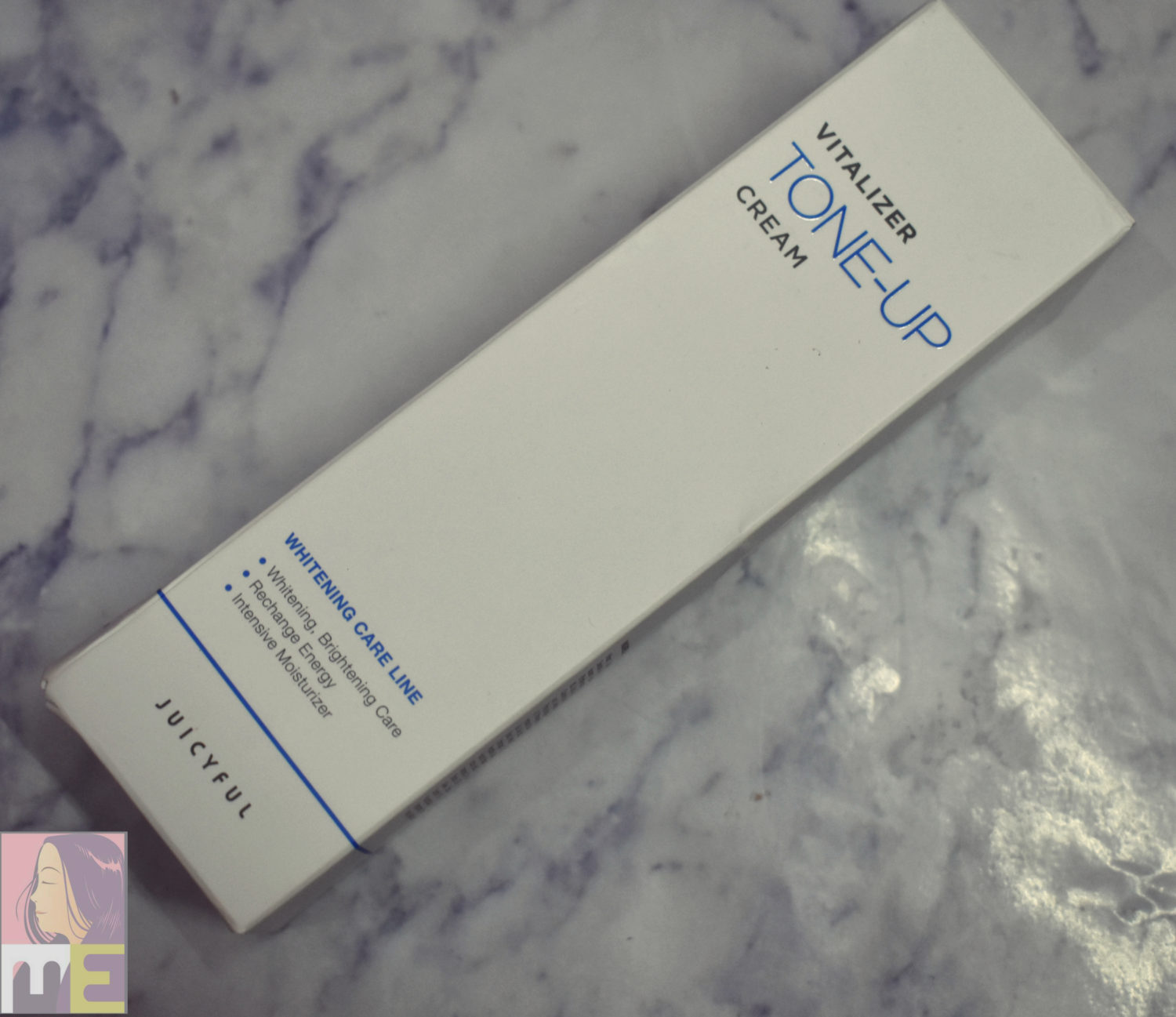 Claims:
The velvety/silky white cream formula immediately tone-up covers the dull skin tone bright.
Niacinamide and vitamin capsules brighten and whitening-care the skin.
5 natural moisturizing ingredients fills the skin with a moisture glow.
The tight white cream formula adheres to the skin, expressing even skin tone by forming a protective barrier on the skin.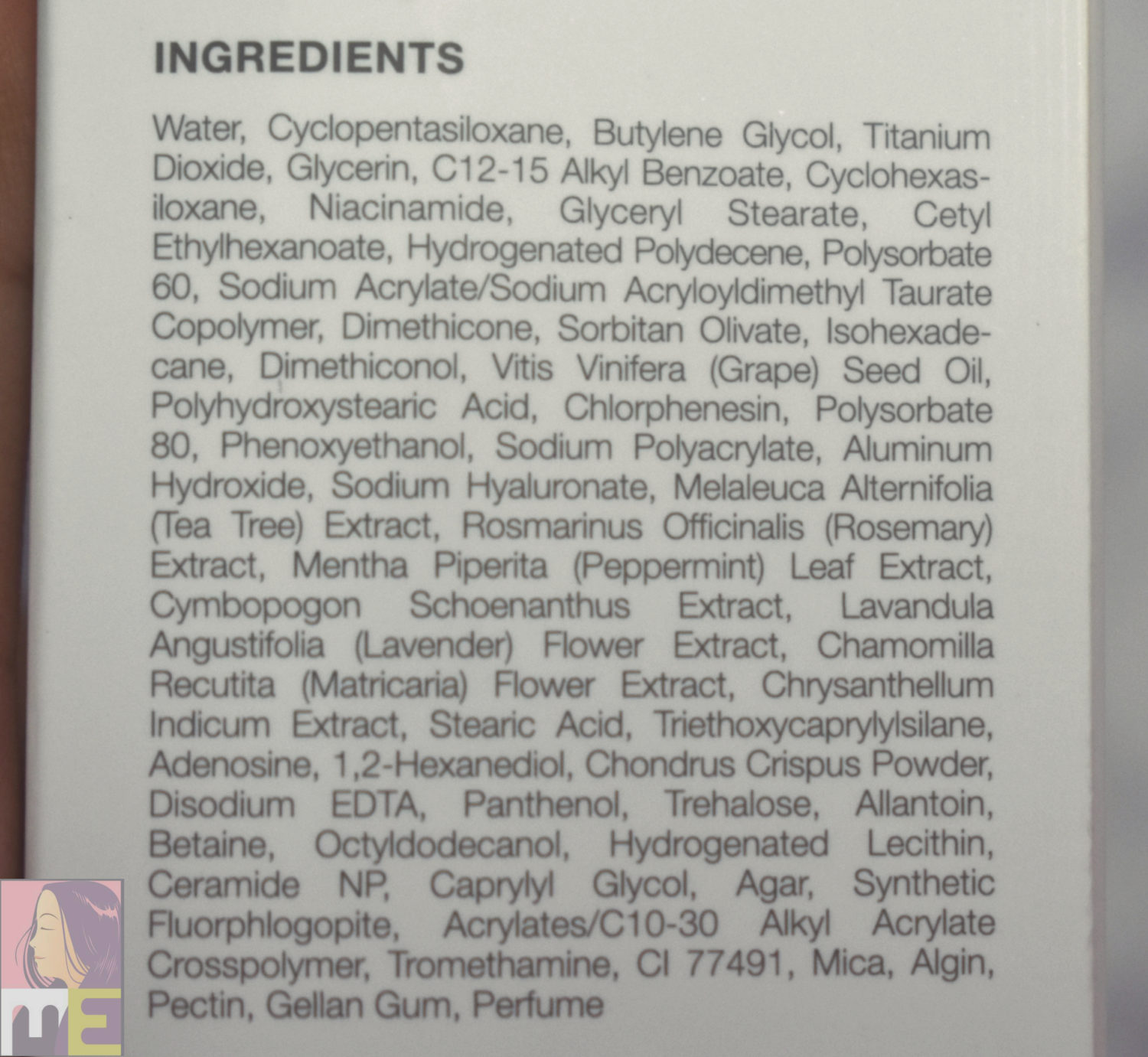 My Experience:
When the product doesn't scream SPF, you don't usually expect it to contain the same. However, when I read the ingredient list of the Juicyful Vitalizer Tone-Up Cream, I was immensely pleased to find Titaniam Dioxide (physical sunscreen agent) in the product list. Some people might not prefer Titanium Dioxide and Zinc Oxide because of the white cast it leaves on the skin, but since my skin doesn't tolerate chemical sunscreen, Titanium Dioxide and Zinc Oxide are my best friends.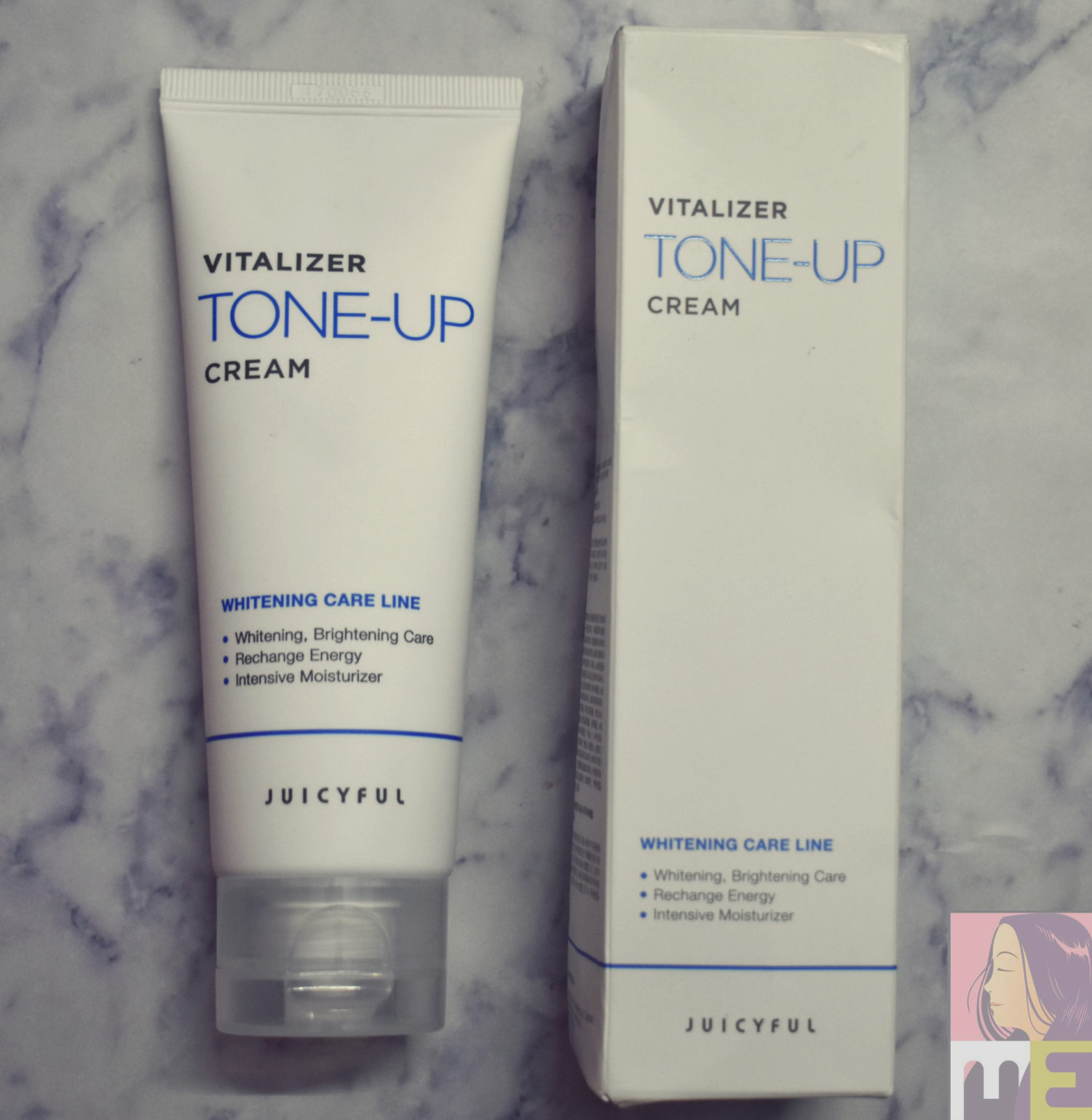 Apart from the presence of Titanium Dioxide it also contains a lot of potent ingredient, mainly niacinamide, which not only provides the skin with nutrition, but also fights against aging signs, hyper pigmentation and is also known for its whitening effect.
The first thing that came to my mind while applying the cream is that it was a lot similar to the Tonymoly Panda's Dream White Magic Cream. Because of the presence of Titanium Dioxide, it was a bit tough to blend it on my skin. The white cast however, looked a bit less ghastly than the Tony Moly White Magic Cream and eventually blended in with some patting and massaging. Once it blended in, it gave a radiant finish and covered up mild imperfections giving me an even skin tone.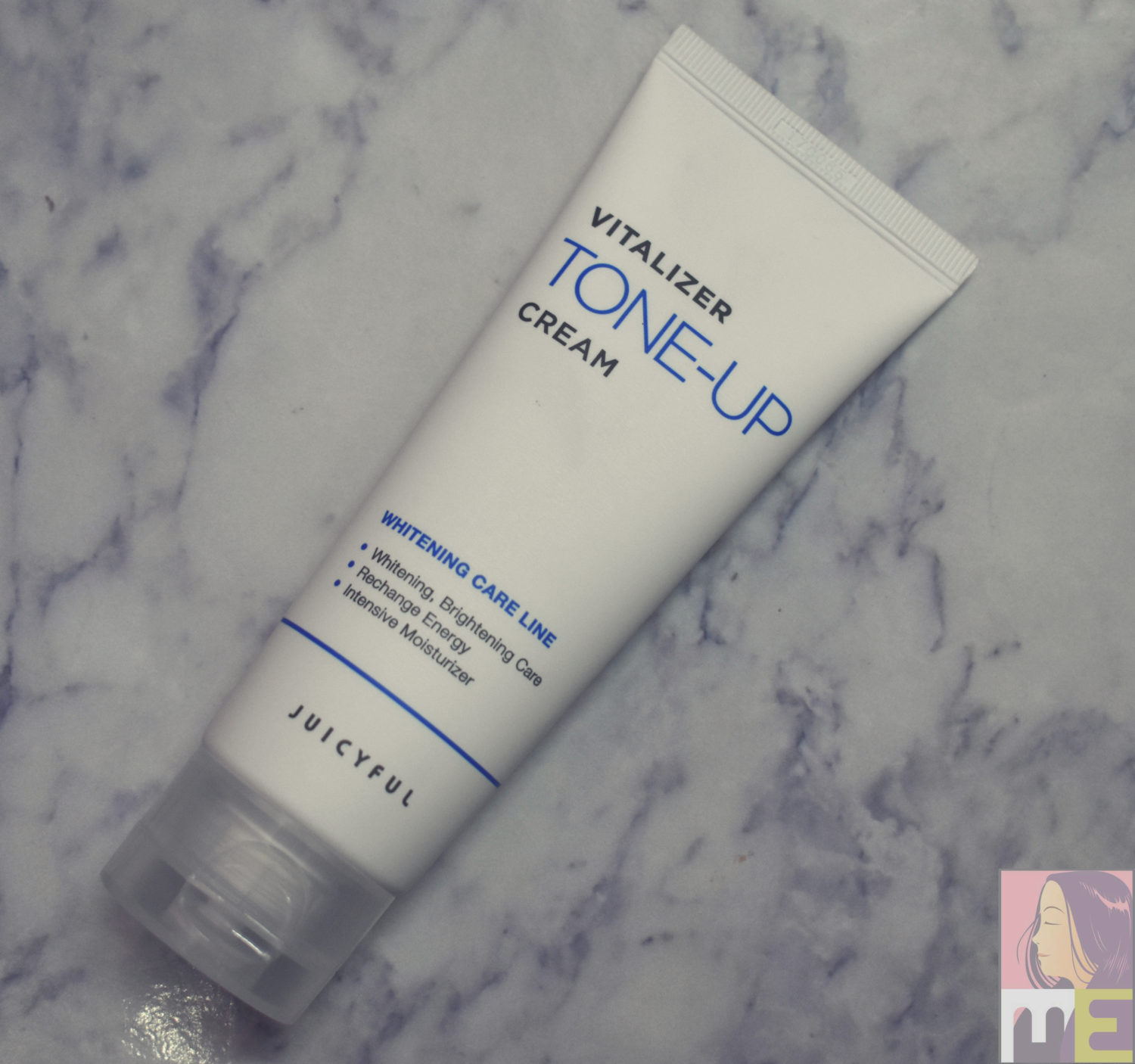 Given to the fact that Koreans hail the porcelain like skin, it's not hard to imagine why this kind of tone-up creams are be popular. On the other hand, blending the cream on my wheatish skin is one hell of a job, especially when I am tanned. But yes, it eventually blends in on my skin and once it does I adore how it sets on my skin giving a radiant glow. It's also worth noting that whenever I used it after using a sheet mask, it required a little to no effort to blend in so am guessing that it blends well on a well hydrated skin?
Since it contains Titanium Dioxide, it has become my go to day cream. Most of the days when I stay indoors, I have ditched my sunblock and have been solely relying on this tone-up cream and my skin haven't tanned even a little bit after I started using this cream. Not only does it give a well balanced moisturization, it gives a brightening effect that lasts until my night time regimen. On days when I go out in the sun, I apply it over my sunblock gel and under my compact powder that contains SPF 15 thus creating 3 layers of sun block.
Like any physical sunscreen, a very little amount is required to cover the whole face and neck and going overboard makes me look ghastly. Fortunately, the tube squeezes out the product in tiny amounts and I haven't accidentally squeezed out more than it's required even once.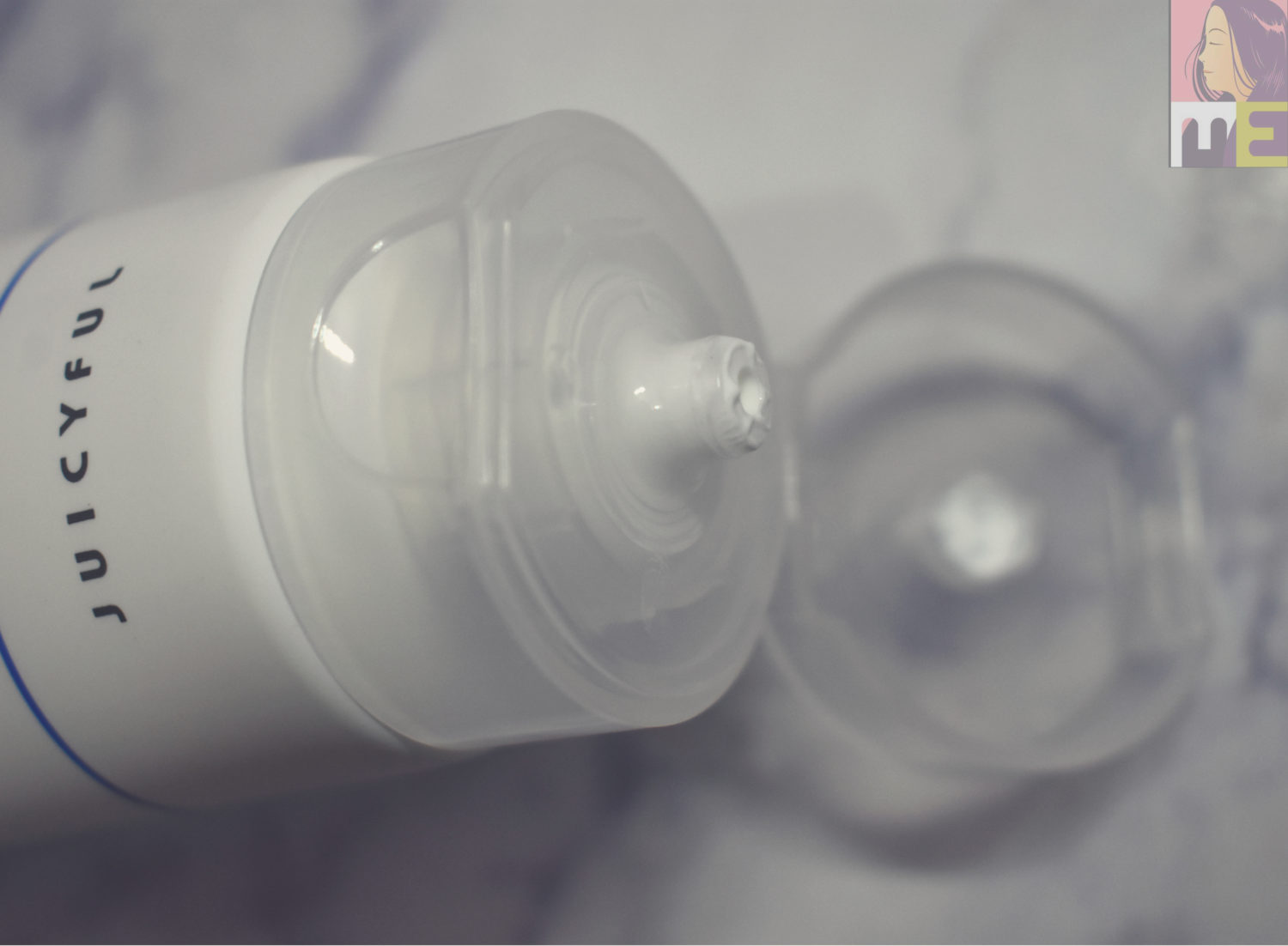 Overall all, I pretty much like this product and I'm eager to try it on my sister when she comes home and I am sure that it won't require that much effort to blend it on her very fair skin tone.
Will I recommend it?
To fair skin beauties: yes.
To wheatish skin beauties: if you are okay with a little effort blending it in.
To wheatish skin beauties with sensitive skin: I know you guys are okay with the extra effort since you've mastered the art of blending a sunblock, so yes you guys can give it a try.
To dark skin beauties, no.
Where to buy:
Price: $20.80 for 100ml
Rating:
4.5/5