Hey guys, I'm back with my K-Beauty reviews and I'll be reviewing the Goodal WaterFull Mask Moisture- Hyaluronic Acid today. I've received a pack of 4 masks from Skinnmore and have already reviewed the Vitamin mask that I much adored. In my earlier posts I've mentioned that I got severely tanned during my beach trip. So the de-tanning process strip my skin off its natural moisture and my skin was as dry as a dessert when I used the Hyaluronic Acid Mask.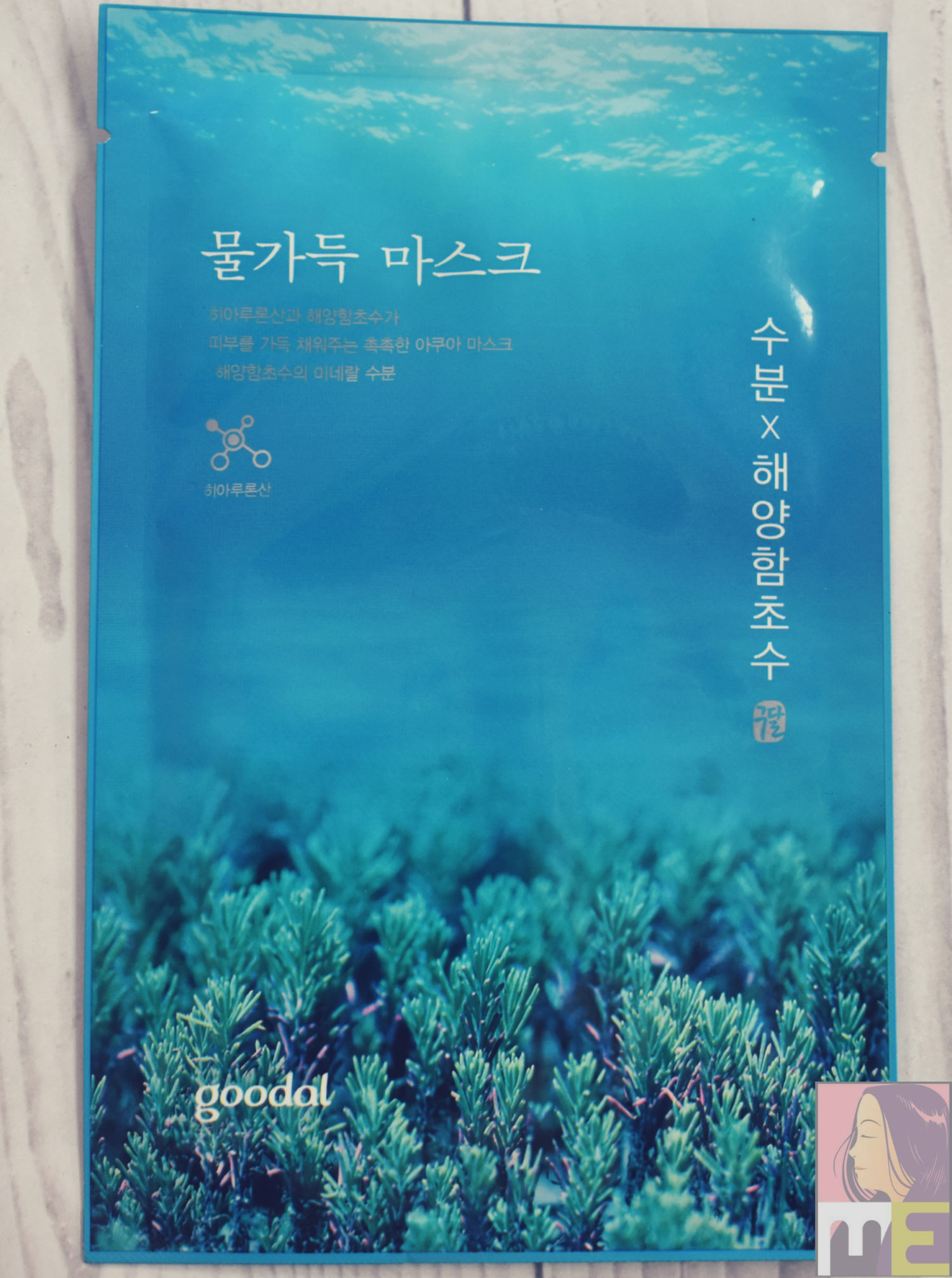 Claims:
Mineral Moisture from Salicornia herbacea water. The ingredients of Salicornia herbacea, mineral – rich deep seawater and purified enzymes instill moisture deep into the skin.
The ingredient Hyaluronic Acid hydrates the skin by preventing the evaporating of moisture. Adhering the skin like "Second Skin" , upon contact with your skin, the sheet wraps around your skin as if it were your very own.
Ingredients:
water, glycerin, dipropylene glycol, propanediol, alcohol, lactobacillus ferment, salicornia herbacea extract, sea water, sodium hyaluronate, bambusa vulgaris water, tea tree leaf water, witch hazel leaf extract, bambusa vulgaris extract, pinus densiflora leaf extract, thuja orientalise extract, chamaecypris oblusa leaf extract, butylene glycol, xanthan gum, peg-60 hydrogenated castor oil, panthenol, hydroxyethyl acrylate/sodium acryloyldimethyl taurate copolymer, hyroxyethylcellulose, triethanolamine, carbomer, disodium edta, allantoin, licorice root extract, 1,2-hexanediol, caprylyl glycol, schizandra chinensis fruit extract, coptis japonica root extract, ginger root extract, camellia sinensis leaf extract, grapefruit seed extract, acorus calamus root extract, perilla ocymoides leaf extract, dipotassium glycyrrhizate, fragrance, capric triglyceride,peg-20 hydrogenated castor oil, sorbitan isostearate, squalene, glyceryl caprylate, pentlene glycol, hydroxyacelophenone, hexylene glycol, cyclopentasiloxane, cyclohexasiloxane, vinyl dimethicone crosspolymer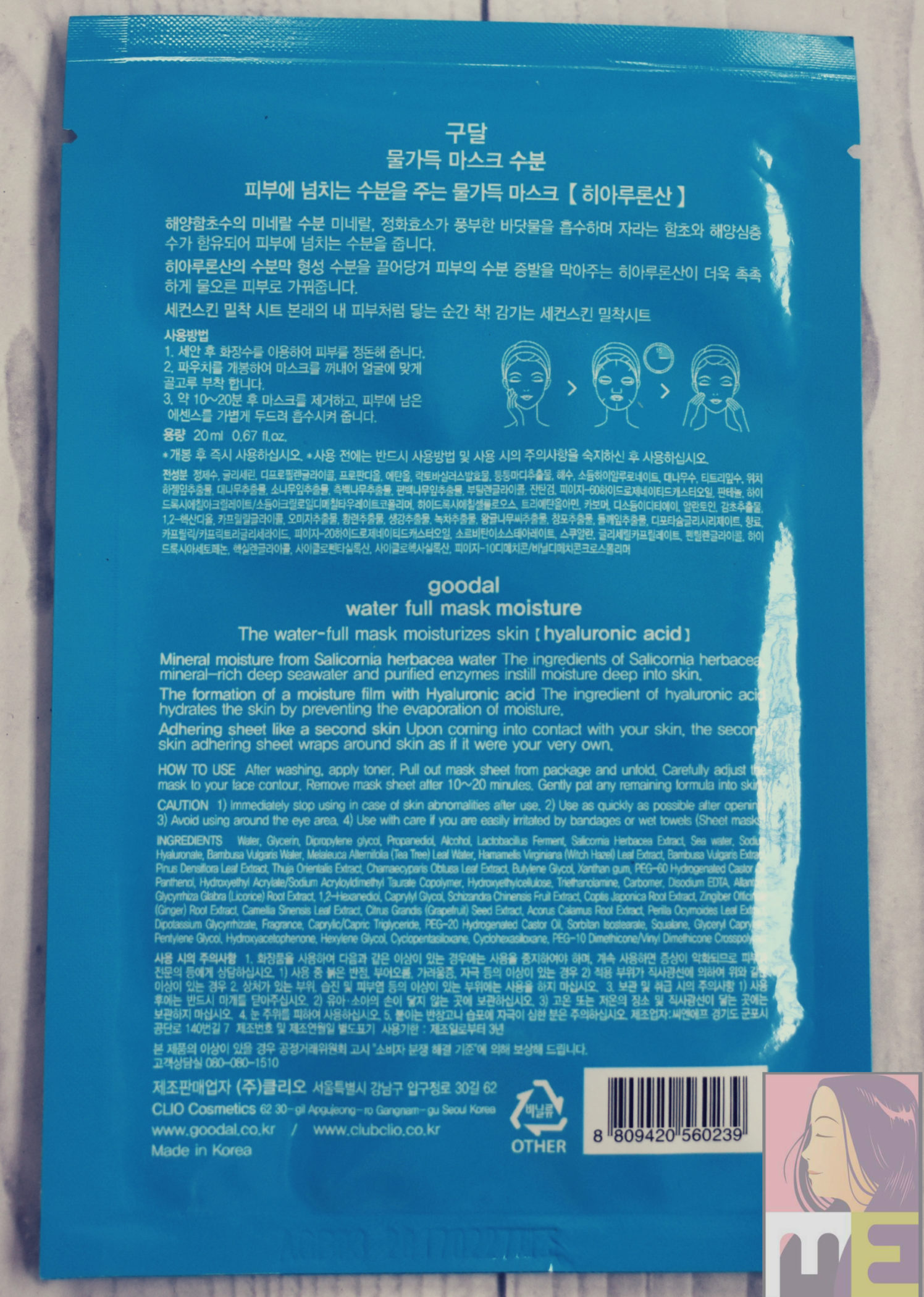 I was not happy to see alcohol in the list I am telling you. But if you ignore it, you can notice a lot of potential ingredients such as hyaluronic acid ( a much raved ingredient that is known for providing immense hydration), lactobacillus ferment (the good bacterias that outnumbers bad bacterias), salicornia herbecea extract (again known for moisturization) and many more.
My experience:
Like I mentioned, my skin was dry as a dessert when I used it, but not completely de-tanned. I was planning on using it that night after another round of de-tan wash off mask but then I suddenly decided to go to Kolkata that afternoon, and threw on this mask (right after shower) while I packed the bag. I knew the sheet mask won't slip off my face or have that feeling as these sheet masks are true to their 'second skin' claim. They literally feel like your second skin, with the extra thin sheet and the amazing fitting. Since I had a very little time in hand, I didn't get to take a sheet mask selfie but you can check out the fitting from my previous review as it was just the same.
The essence was watery, much like the name 'waterfull'. Usually I keep my sheet mask on for 35 minutes, but this time I got to keep it on for around 20 minutes, when I removed the sheet mask it was still wet, and my skin felt immensely hydrated and nourished. I sealed in the hydration with a moisturizer and then a sun block.
The hydration lingered for a very long period of time, think 4-5 days, and the next day I noticed a brightening effect that lingered for 2 days straight.
Overall, am immensely happy with the result and I will be definitely purchasing it.
Where to buy:
Price:
200rs
Pros:
Provides immense hydration and nourishment
Provides brightening effect
Package design that soothes the eyes
A LOT of essence
Cons:
Rating:
4.7/5