It's me, Anwesha again folks. I will be writing posts almost every day now. How come? All thanks to my exam being over and me having a huge stash of goodies to review for you all. I sincerely hope these reviews will help you choose products more judiciously. Today's product for review is a micellar A.K.A cleansing water. I am a huge fan of micellar waters. They are my skincare staple. I can live without any skincare item but not micellar water. For those of you who do not know what micellar water is- it is a water based cleanser made of tiny oil beads which draw out dirt and impurities from our skin. It is soap free and quite hydrating with the lightness of water. I had previously reviewed a micellar water from the Korean brand called The Saem.  However the product that I am about to review is the first micellar water that I ever tried and fell in love with –Yves Rocher Hydra Vegetal Hydrating Micellar Water 2 in 1.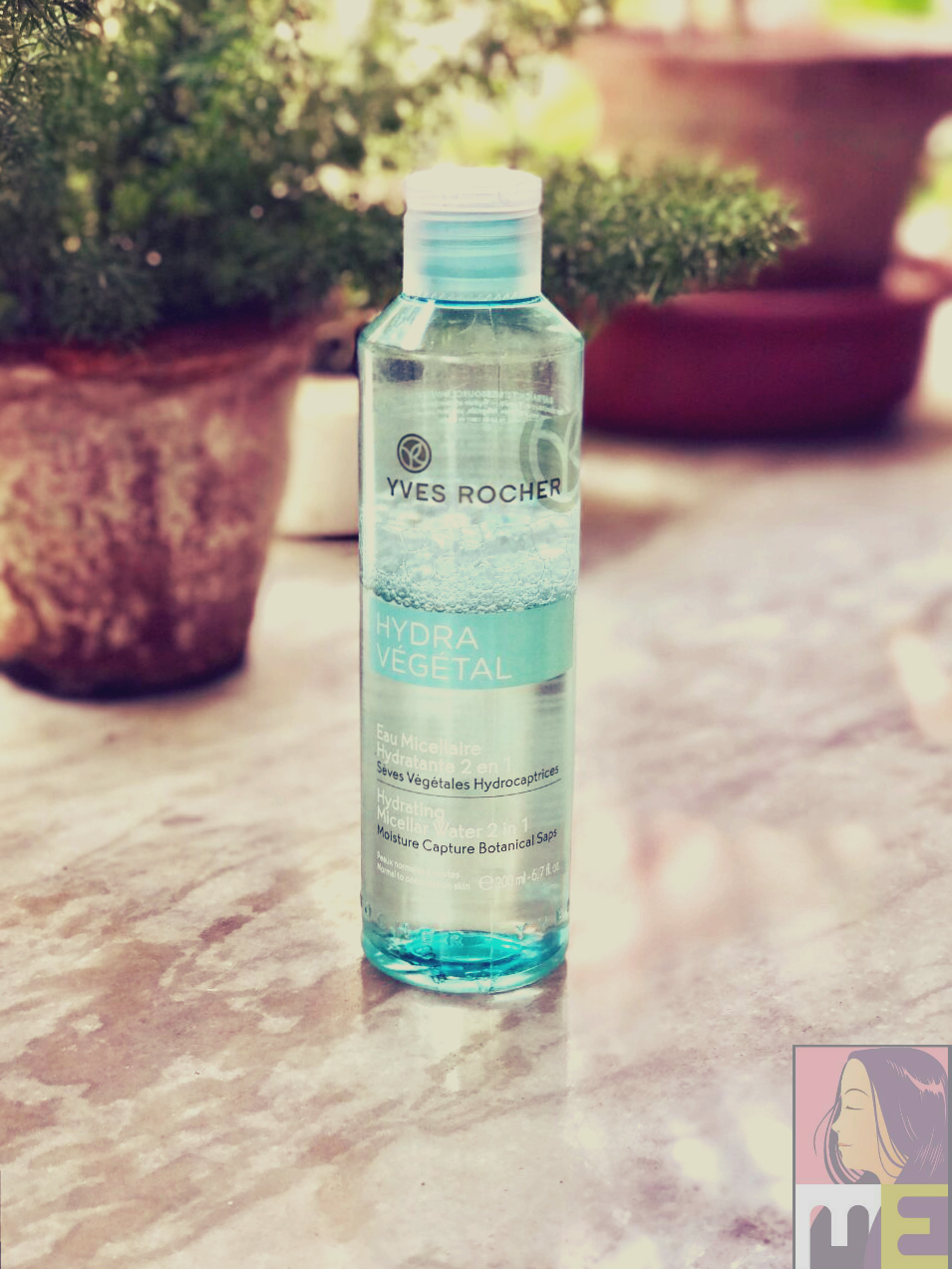 Price:  Rs 525 for a 200 ml bottle
Packaging: An elongated pet bottle with flip top cap; sturdy and travel-friendly.
Texture: It is just like water with a slightly slippery feeling and scent.
Ingredients: Please refer to the picture
My experience:
Although the majority of skincare companies promote their micellar waters as makeup removers, Yves Rocher does not. It promotes it specifically as a skincare item which I feel is legit. Micellar waters deserve the tag of skincare item.  They are more than just makeup removers, they are excellent cleansers. As you all know, I am dry skinned. And the time when I discovered this, was a nightmarish time. I had no proper skincare regimen, no idea about how to combat dryness and troubled with severely dry, flaking skin on my cheeks.  I thought to myself it can't get any worse than this. So, why not try something fancy, especially when it is from an affordable and reputed French brand? And I am glad that I did. This micellar water was the stepping stone of my skincare journey. It all started with this one.
This micellar water in particular performs two functions for me- cleansing and toning simultaneously without stripping my skin's natural moisture. It claims to be hydrating – a claim it lives up to. Keep in mind, when I bought and first used this, it was November. It cleaned very well. It did not cause any reaction to my already fragile and flaking skin. With regular use, it stabilized my skin and reduced the flaking to a major extent. This made me realize that a right cleansing agent is the best friend of your skin. If you have a good cleanser, 85% of the skin troubles will be gone. I religiously used it. It did not cause any break out or rashes to me or my sis (who is my skin sensitivity guinea pig, any product failing on her skin is immediately trashed). I do not wear heavy makeup. The extent of my makeup skills goes up to applying bb creams and some kajal (upper lid) and this micellar water cleaned them well. The scent of this micellar water is mild and fresh- olfactory senses will be soothed. The quantity that you get for 525 Rs is more than economical. It's going to last 3 months easily for one person.
However all did not go well for long. I broke up with it because of the moist, somewhat tacky residue it was leaving behind. It was really irksome. I had to splash water on my face every time I used it. But that reason is no more a pain because I have recently discovered that the stickiness was not its fault. It was the fault of rising humidity which caused the residue to turn tacky. We have patched up again as I have run out of my The Saem one. There is no stickiness now. You can say this is my first love amongst skincare- the "Old Faithful" of my skin.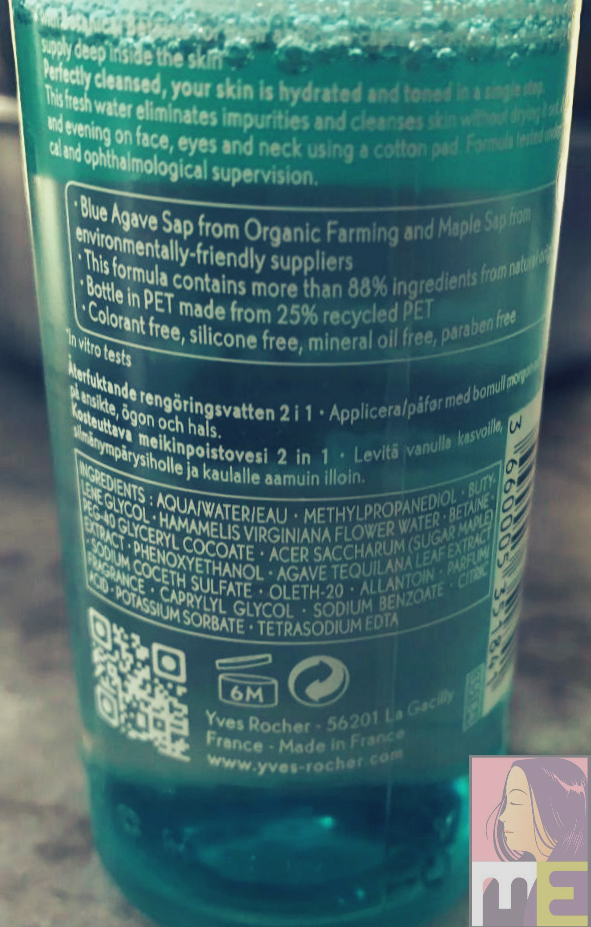 Pros:
Mild and effective cleansing water.
No break outs.
Does the job of a cleanser and toner.
No parabens!
Cons:
The availability can be an issue. It is only available on nykaa.com and shoppers stop as of now.
It can sting your eyes.
Rating:  4.5/5
Will I recommend and repurchase?
This is my THIRD bottle people. Do I need say anymore? You can also check nykaa.com for my review of this.
Where to buy: