Hey guys, it feels like so long that I've reviewed a K-Beauty product, so today I wish to do justice to my blog. I would be reviewing the Goodal Waterful Mask Whitening (Vitamin).  You've probably read a lot about how I had been struggling with skin infection over the past few months and then recovered just in time for my 2nd bachelor trip. However, my skin has been looking incredibly dark and dehydrated ever since I started using my prescription skincare products. There was one face wash that if came anywhere near my lips, my lips would go dry, then flaky, then bloody from the tugging and pulling. To top it all, my hypersensitive skin got allergic within a couple of hours after reaching our destination. It was a beach vacation and I can't remember which one was worse: the tanning or the heat rash. It usually takes the heat rash on my face about a week to calm down, and more than a couple of weeks when it comes to my arms. Anyway, after I came back to Kolkata from my trip I couldn't detan as I was severely allergic, and another week later when I came back to my hometown from Kolkata I was too stressed up with my work (I didn't carry my laptop this time you see) that I haven't been able to detan yet. Needless to say, I look incredibly dark right know and since I'm still unable to detan, I chose the Whitening mask out of the four masks from Goodal that I've been sent by Skinnmore for review purpose.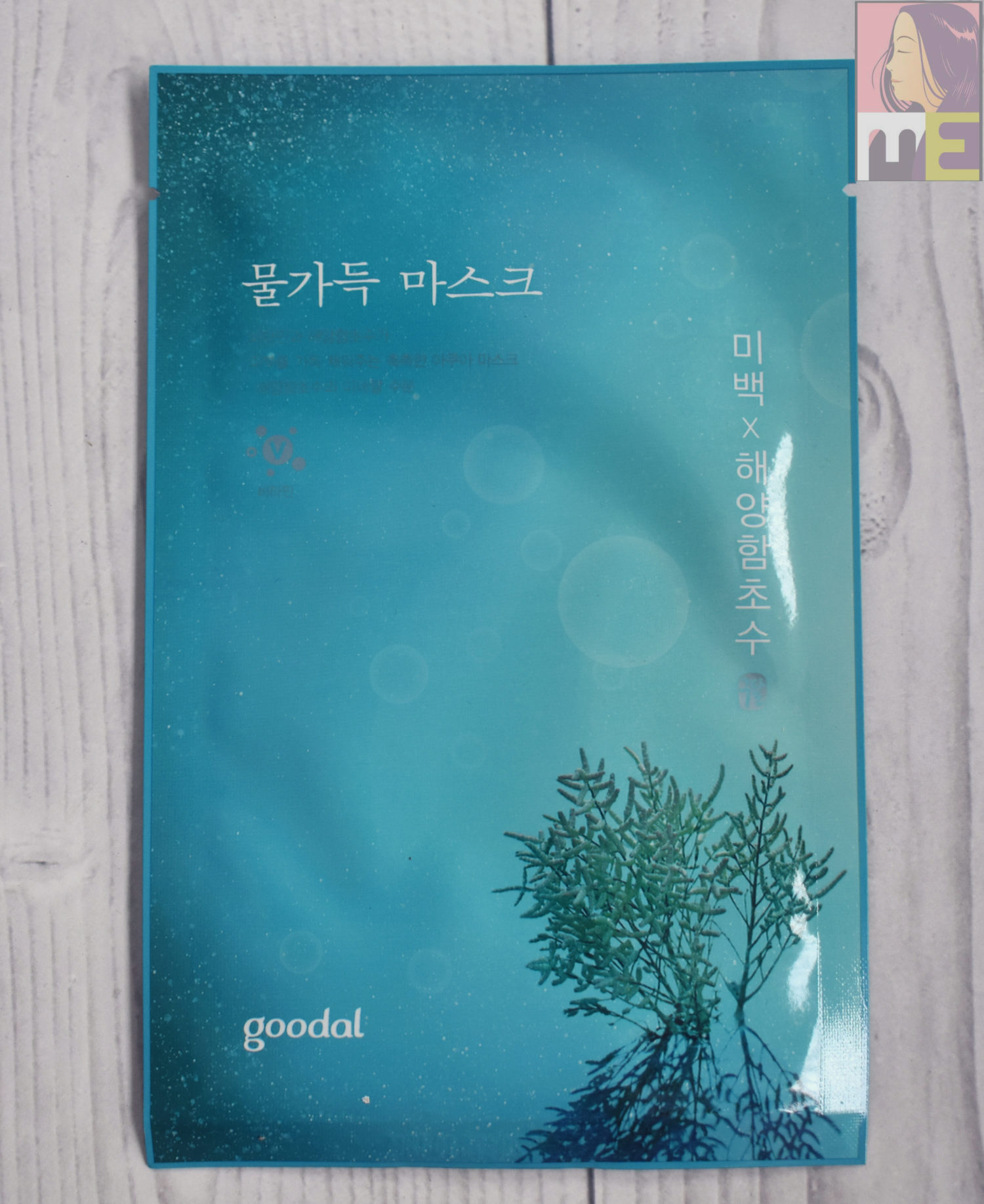 Claims:
Mineral Moisture from Salicornia herbacea water. The ingredients of Salicornia herbacea, mineral – rich deep seawater and purified enzymes instill moisture deep into the skin.
Vitamin B3, and Vitamin C provide radiance ti the skin and prevent dulness in the skin.
Adhering the skin like "Second Skin" , upon contact with your skin, the sheet wraps around your skin as if it were your very own.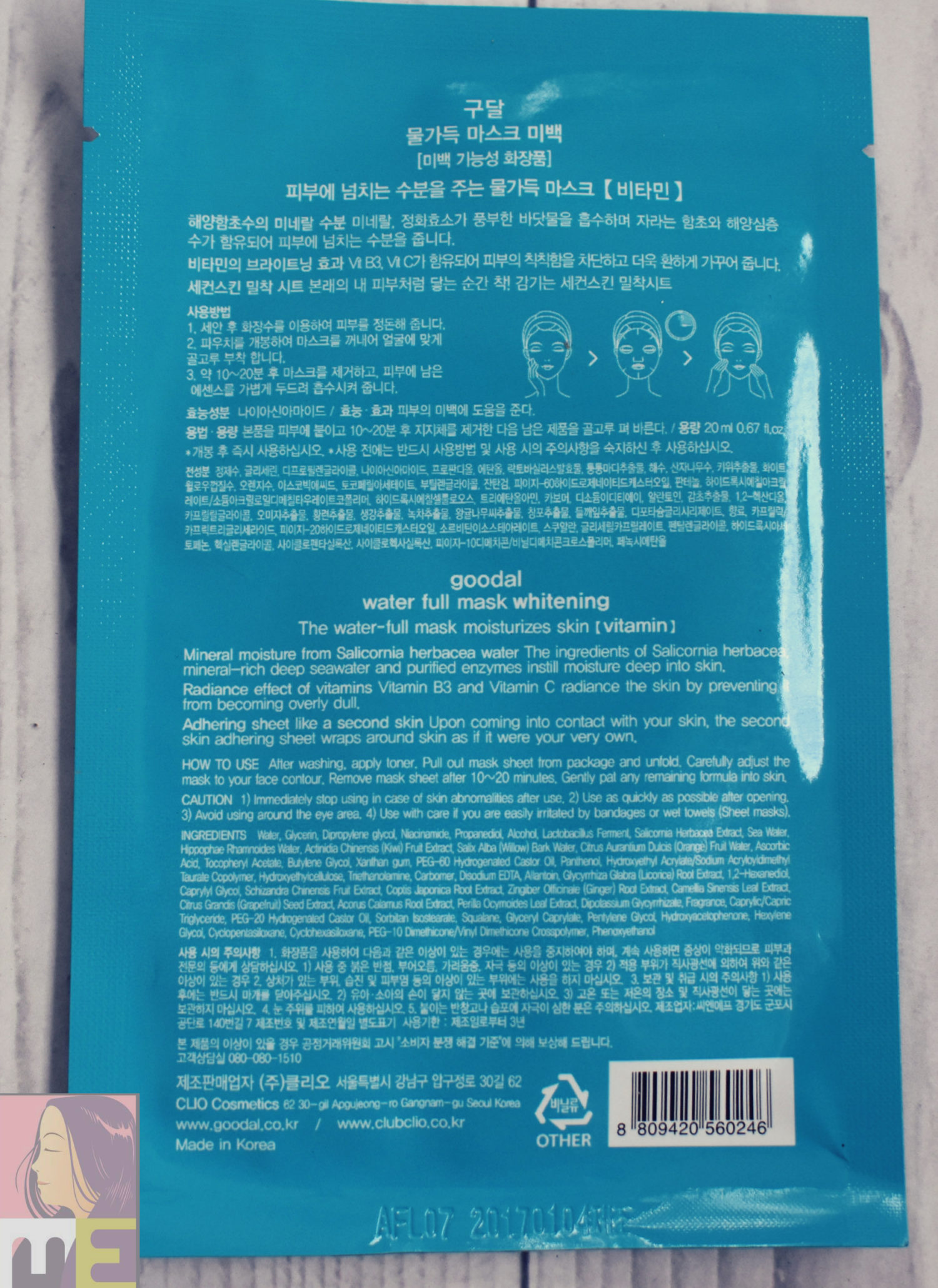 My Experience:
Am not naive enough to expect a whitening mask to detan, but since the formulation contains Vitamin C I was slightly hopeful. While I was choosing the mask, I was really very confused, on one hand I wanted to start by repairing my dry dehydrated skin (I was still using that medicated face wash when I used this) first using the hyaluronic acid mask and then use the whitening mask after I get to detan, on the other hand I wanted to see if it can lighten my currently dark skin. At the end I ended up using the whitening mask without detanning beforehand, a decision I somewhat regret. Okay, I'll come to that part later.
I used this mask after double cleansing and exfoliating. The mask fit to my face perfectly and the sheet was so thin that it really did feel like a second skin. There was a little dripping during the application process as the consistency of the essence is watery. The mask stayed on my face for around 40 minutes without drying up and it was still wet when I removed it. My skin felt incredibly hydrated and I finished off with a night cream.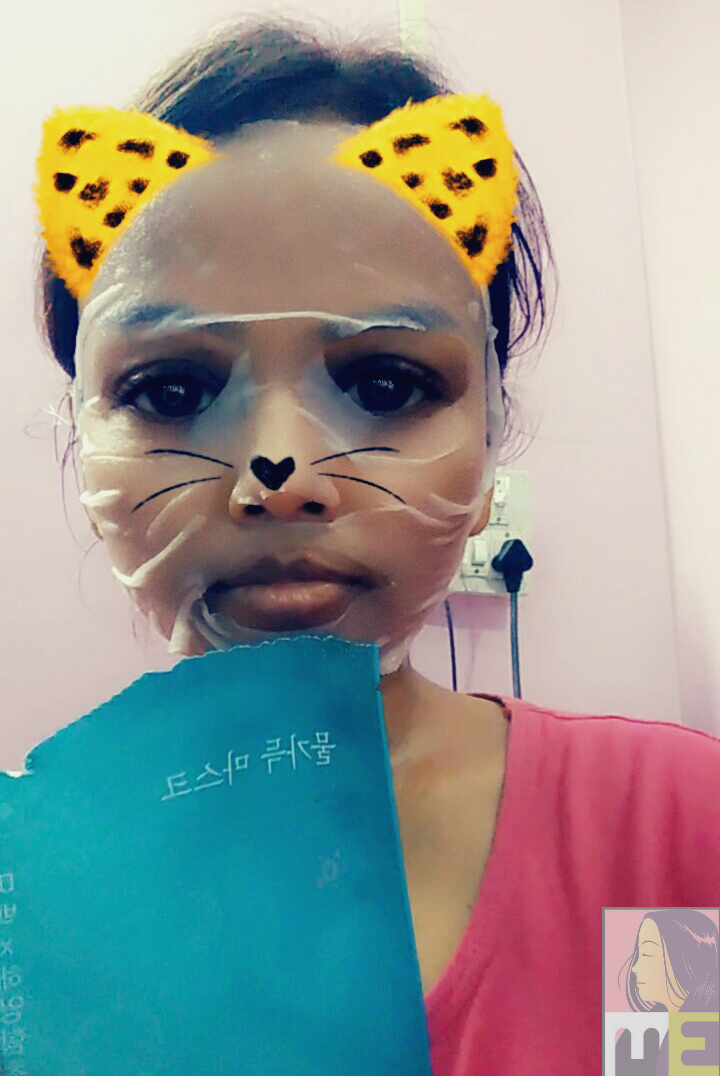 The following morning I up woke up to an immensely hydrated, smooth and supple skin but there was a little lightening effect. That's when I realized I should have de-tanned first. Anyway the hydration lingered for a really long time. I used it a week ago and discontinued the prescription face wash the night before yesterday but my skin hasn't felt dry or dehydrated ever since I used this sheet mask.
Overall, I'm really satisfied with this sheet mask. Yes it claims whitening and I noticed only a little whitening/brightening effect but probably my tanned skin is to blame. However, when it comes to hydration, it's probably one of the best sheet masks I've ever used.
Will I purchase it?
Of course I will.
Price:
MRP 200Rs
Where to Buy:
Skinnmore
Rating: 4.7/5