An absolutely great decision! Looking at the way health problems are advancing into our daily lives, the decision to lead a healthy life should certainly be on everyone's priority list. The way to a healthy life is simple and you just need to change a few habits of your lifestyle. To achieve a healthy lifestyle, however, you need a lot of motivation. If you are determined on your decision, then worry not folks you will be able to accomplish your goal.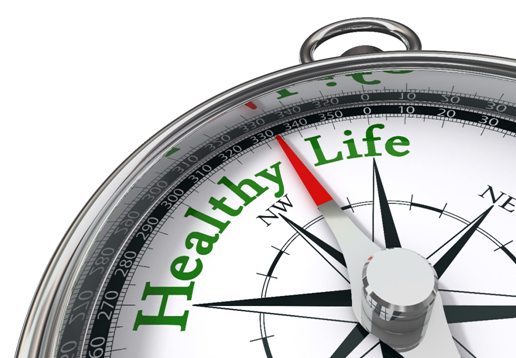 [Image Source: Google]
Now, to help you out with this salubrious task, we will tell you some easy-breezy steps that won't seem an impossible to you and will encourage you to take further commitments towards your health. Remember small changes can lead to big results!
The most effortless task for which you don't have to think a lot is to drink an adequate amount of water and keep yourself hydrated. Maintaining the hydration level of your body can have a great impact on your energy levels and can also detoxify your body. Begin your morning with a glass of water from a good water purifier that can not only clean your water but add essential nutrients to it. Aim to drink at least eight glasses of water throughout the day. If you add a slice of lemon in your morning water intake, you can also lose those extra kilos!
It's time to put a full stop on chips, salted nuts, candies and other fast foods. Try going natural by consuming healthy fruits and vegetables that can provide proper nourishment to your body making your immune system stronger. However, do not forget to clean your veggies and fruits as they contain the remnants of harmful chemicals such as insecticides and pesticides.  There are many brands like KENT who have launched vegetable cleaner that sterilize them and make them fit for consumption. Also, try not to skip your meals and rather eat at regular intervals to give sufficient energy to your body.
After a hectic schedule, you might not have the chance or the energy to slog gym so why not just take a long walk and take small steps towards a healthy life. Stop being so dependent on the cars and autos and cover that 15 minutes distance by foot. Use stairs instead of escalators. Walk your dog out to the park and play with children. These physical activities may seem minor but believe us they are the perfect step towards a hale and hearty life.
"Sleep is that golden chain that ties health and our bodies together." —Thomas Dekker. True words, aren't they? Sleeping helps our body in optimizing physical and mental energy making us feel rejuvenated and fresh. You will be amazed to know that a sufficient amount of sleep can reduce the risk of chronic health problems and improve longevity. So, start taking your sleep seriously and stop being a night owl.
This is a fascinating and motivating step to lead a healthy life. Try cherishing the bliss of life and remove all the negative energies in your mind. Don't get irritated with small issues and control your anger. Pursue your hobbies, take an interest in arts, go shopping with friends or do anything you want that can make you feel happy. If you present your life with happiness, then your happiness can give you the gift of a healthy life.
If you have read these undemanding tips to a healthy life, then we are sure that you are definitely going to follow them. You just have to invest in some appliances such as a vegetable cleaner and a water purifier and believe us that you won't regret these investments. Now, don't think twice and take the healthy challenge and rock it!
Guest Post By: Varsha Chana ,A freelance writer and digital marketer