Because 1 bachelorette trip is just not enough, I had to go to another. After my solo trip to Bangalore, this time I went to a beach vacation to Digha with Dona from PerfectLookWithDona. It was a short 2 day trip as it is just 3 hrs from Kolkata by train and it's kind of a weekend gateaway for us Bengalies.
We reached the station around 2.30 p.m and the hotel by 3 p.m. The hotel is situated in Old Digha and you can take a rickshaw or a Tuktuk from the station.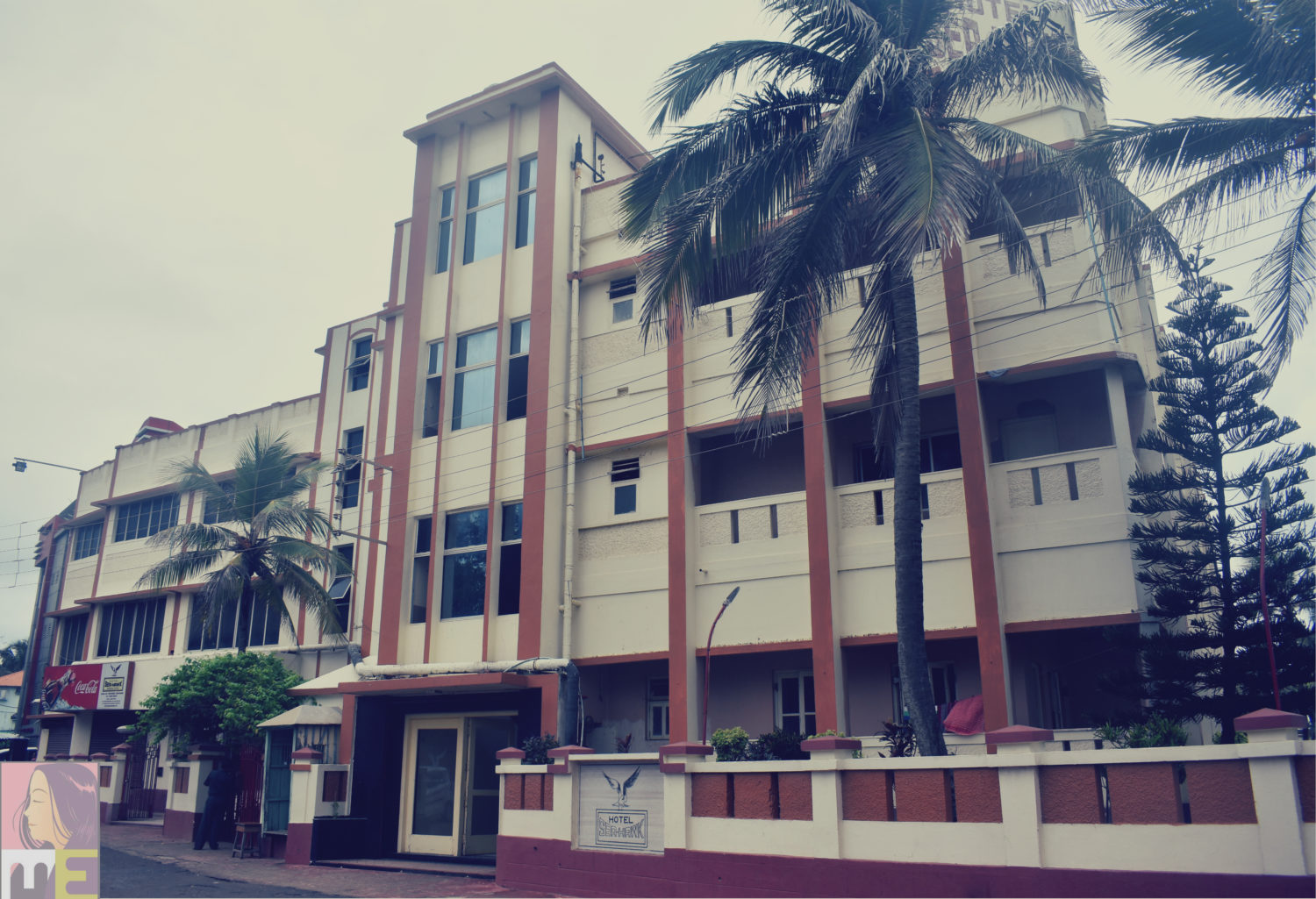 Upon arriving we were shown a couple of sea facing rooms in different buildings and we chose one room at the second floor of the V.I.P building. While on our way to the V.I.P building we had to walk through an amazing view that included gardens, series of coconut trees, cottages, temples and of course the sea.
As soon as we entered the room I rushed to the balcony to catch the breathtaking view all the while hoping I had a 'Feluda' book (or Nancy Drew for that matter) and a few more days to spare in that very balcony.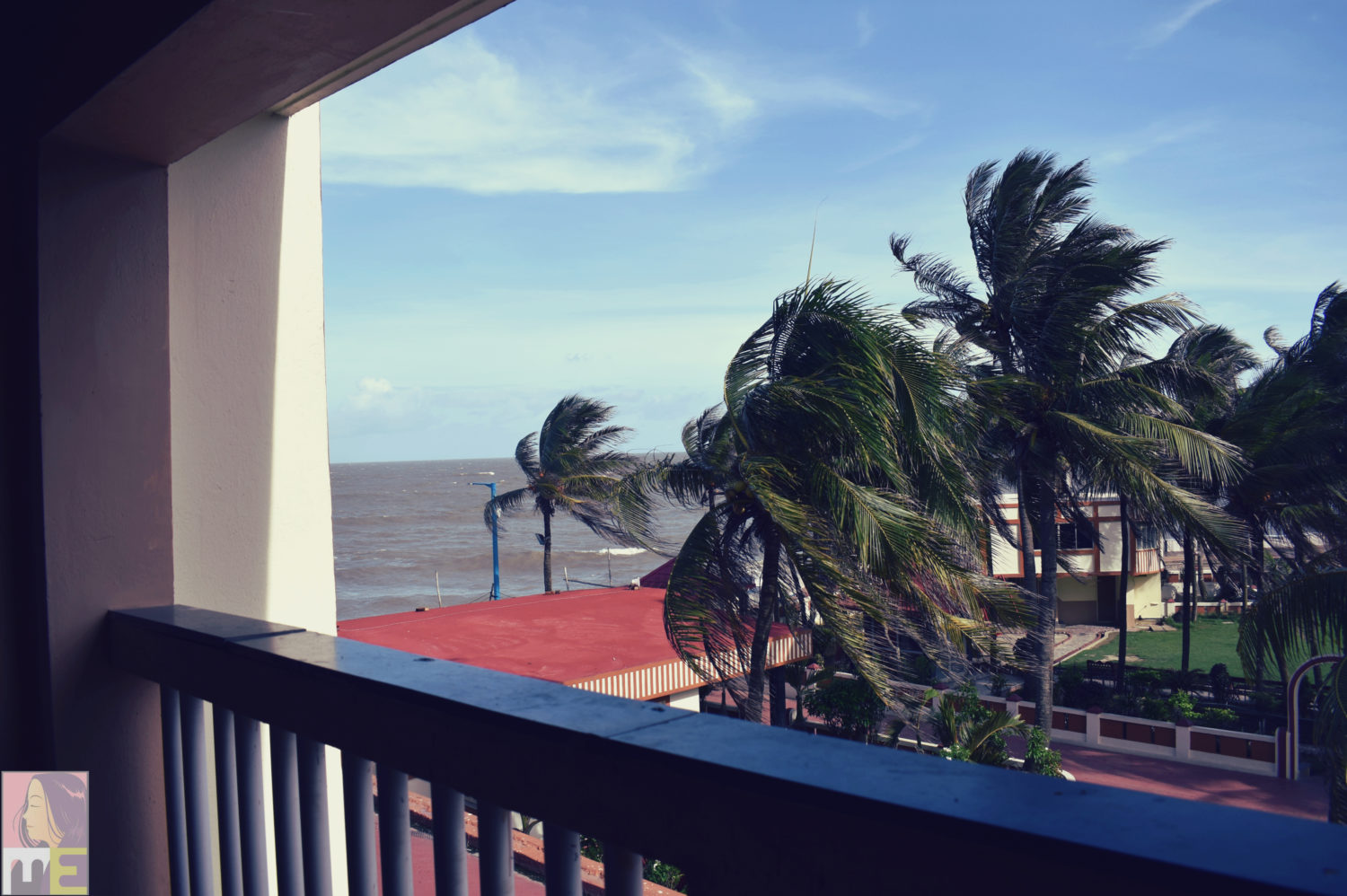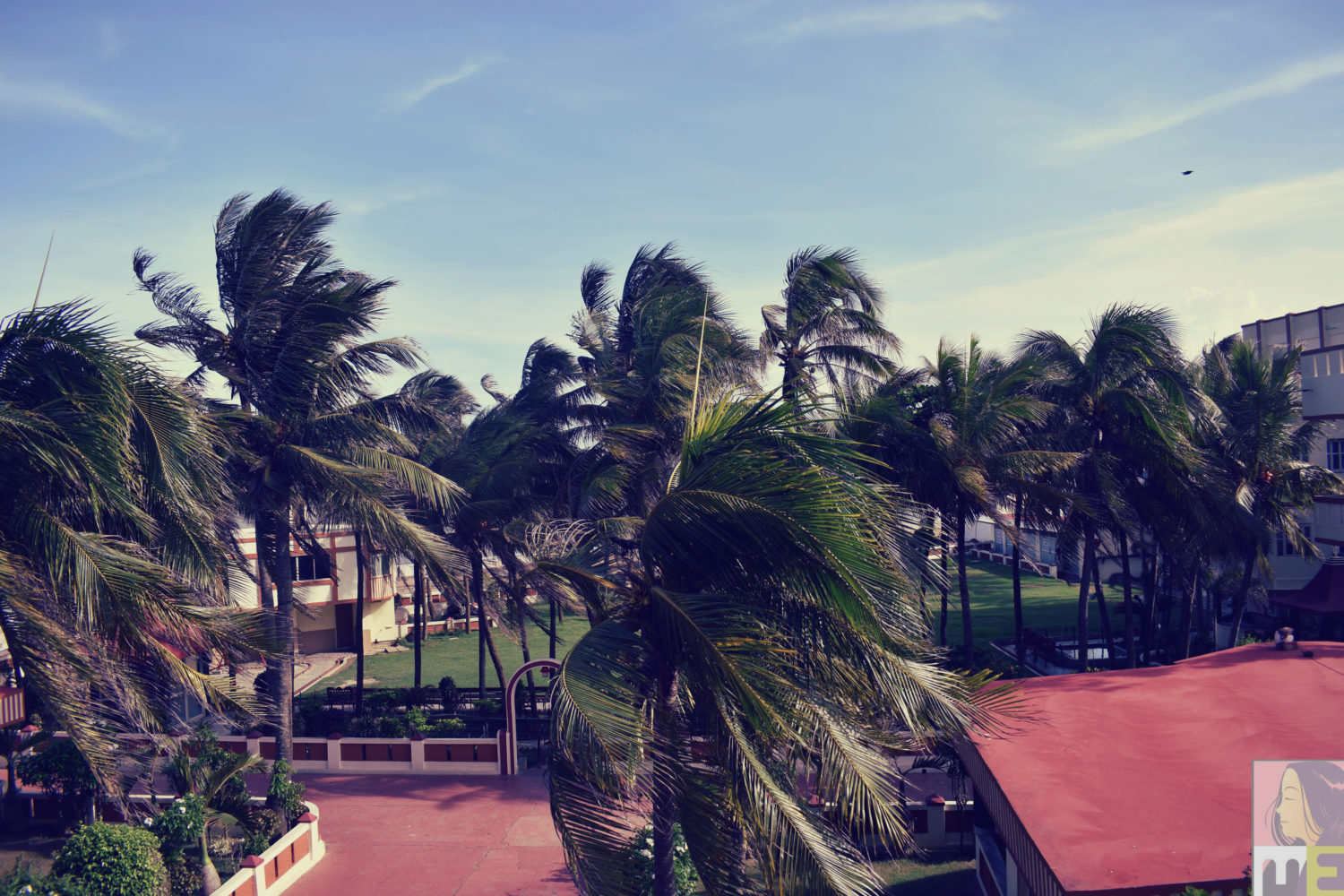 The room was spacious and neatly cleaned and I particularly fell in love with the dresser where I even shot a small vlog which I will be publishing very soon. The room had everything you can possibly need to make it feel like home.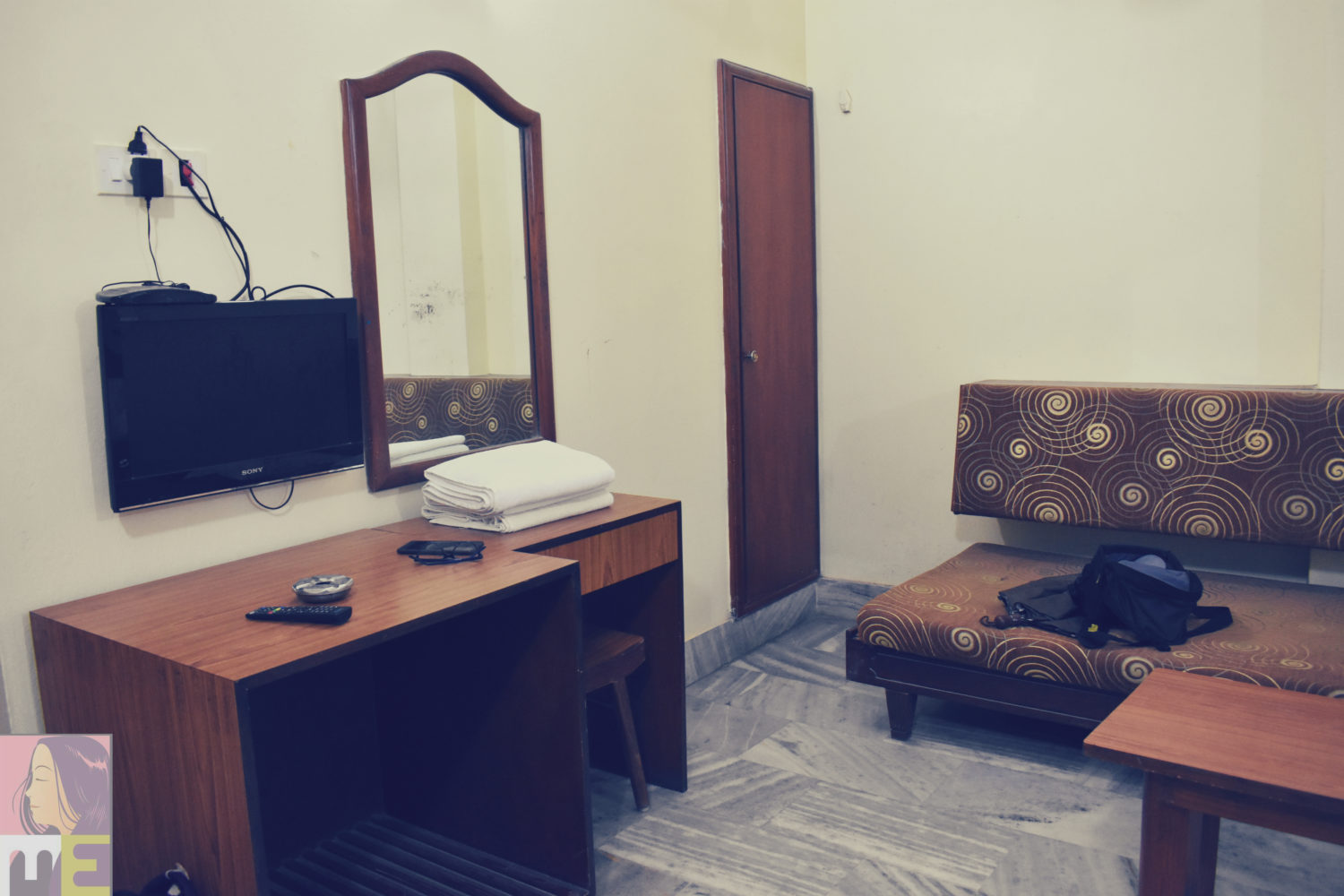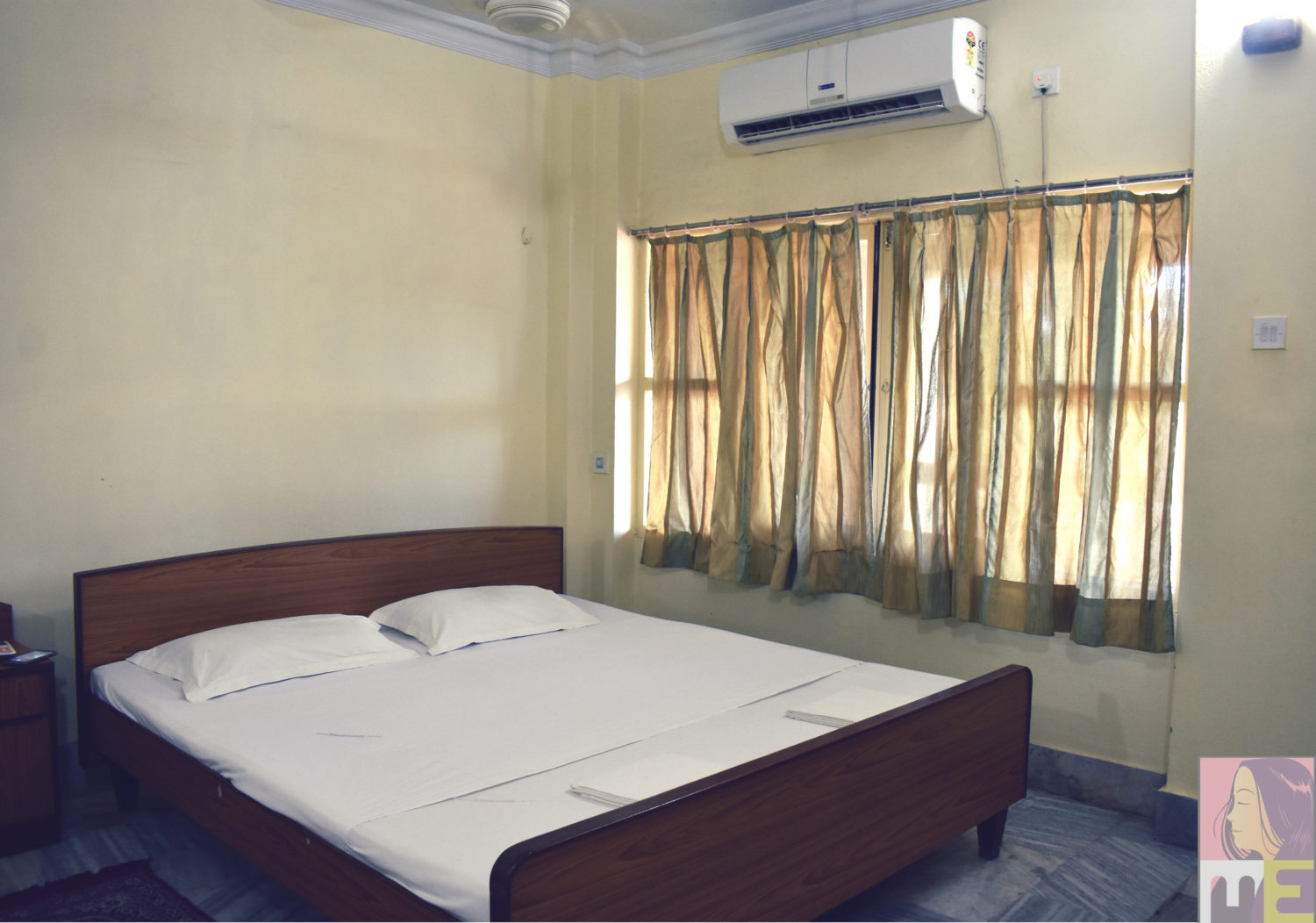 We showered quickly, got dressed and walked out of the back gate that lead us to the beach. Before walking out by the way, we got some amazing shots inside the hotel property overlooking the sea.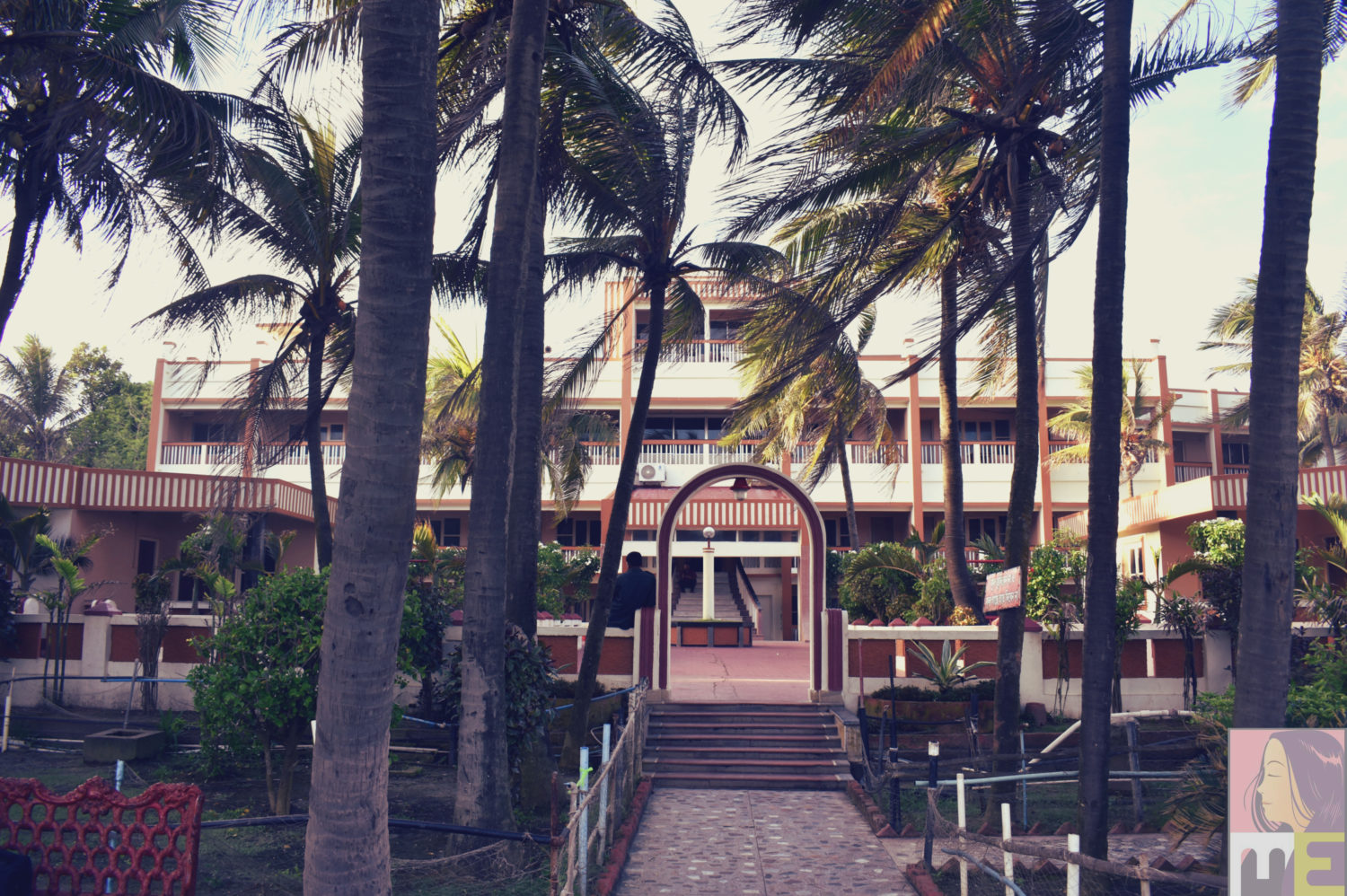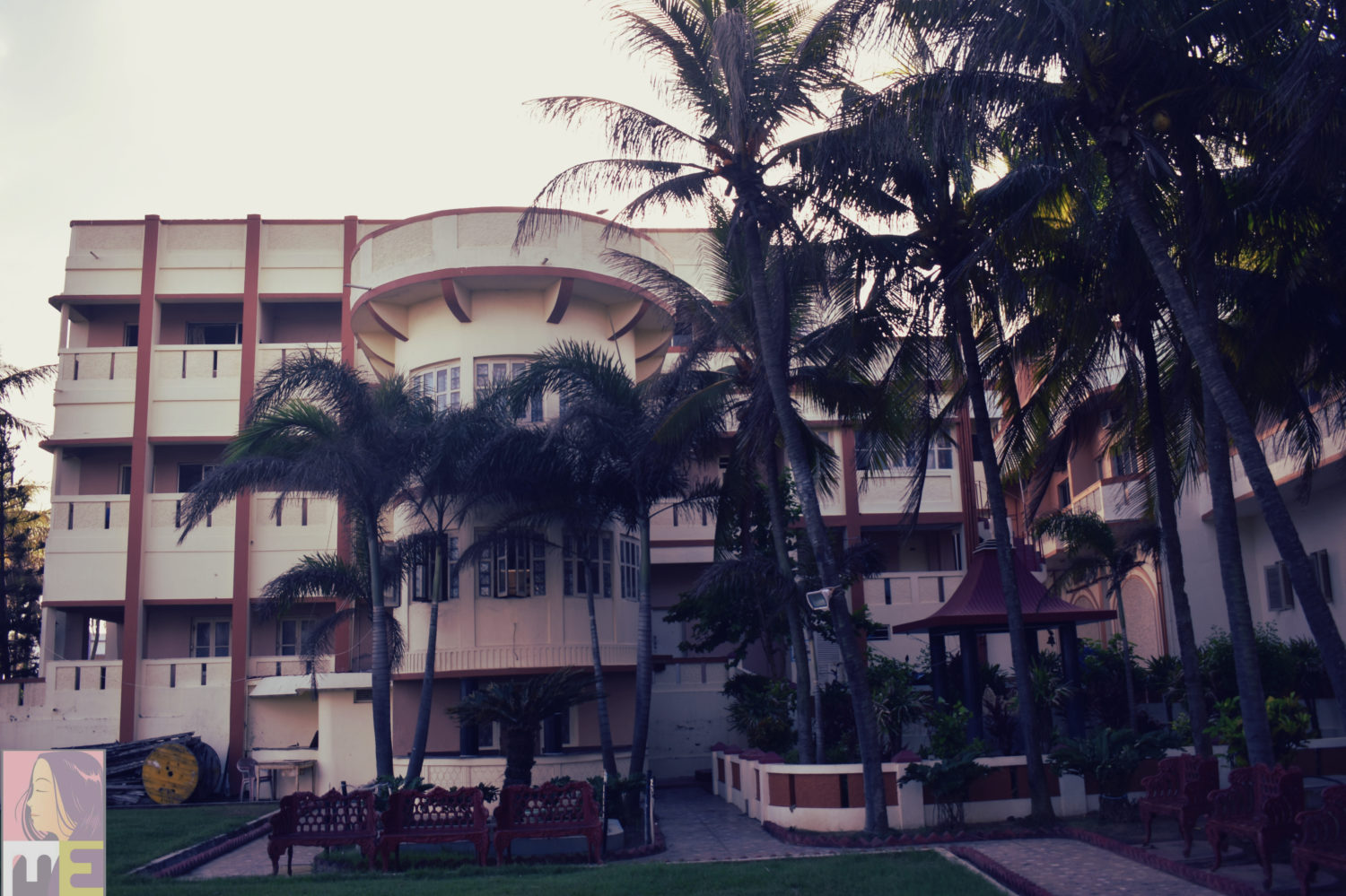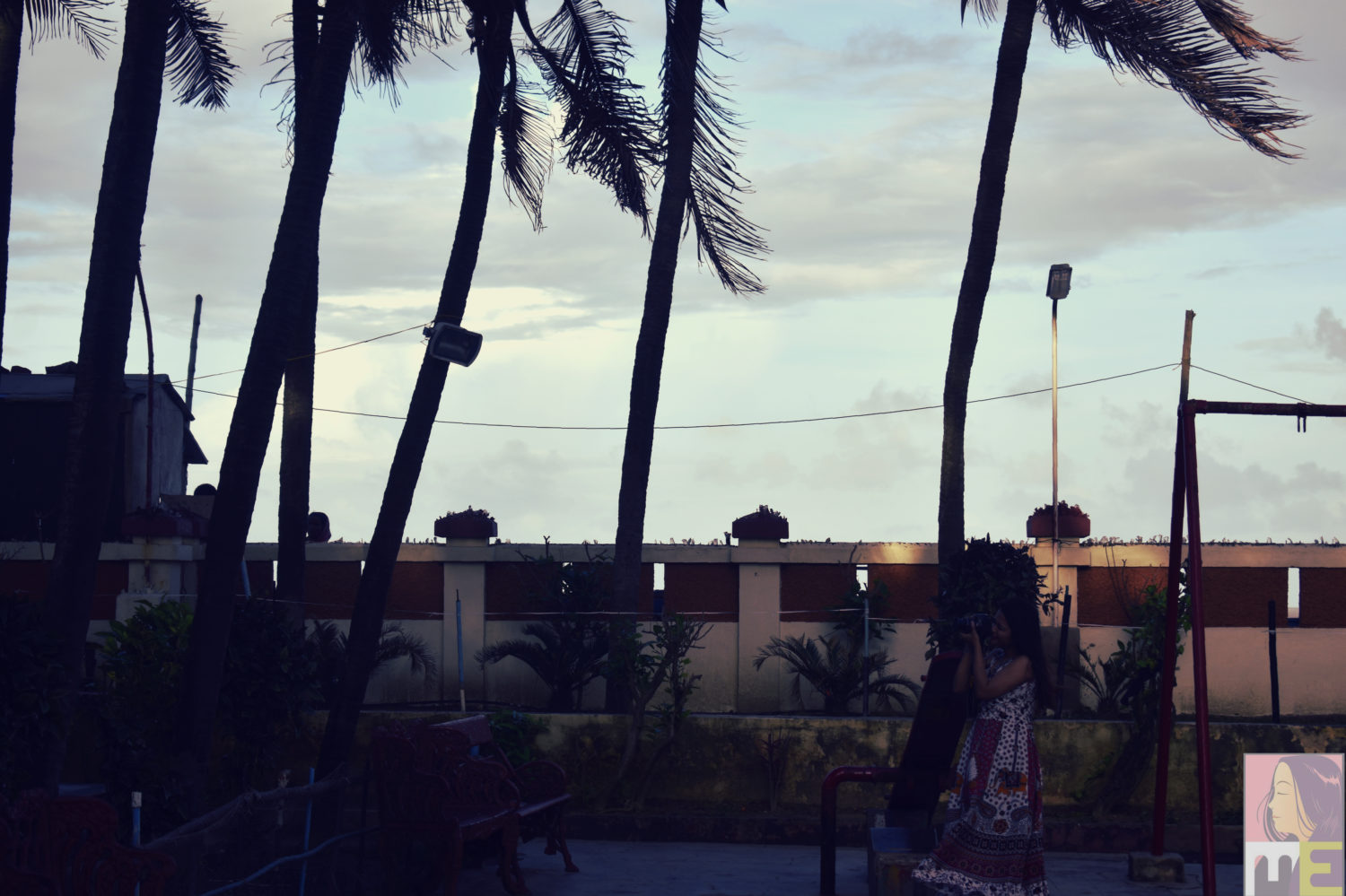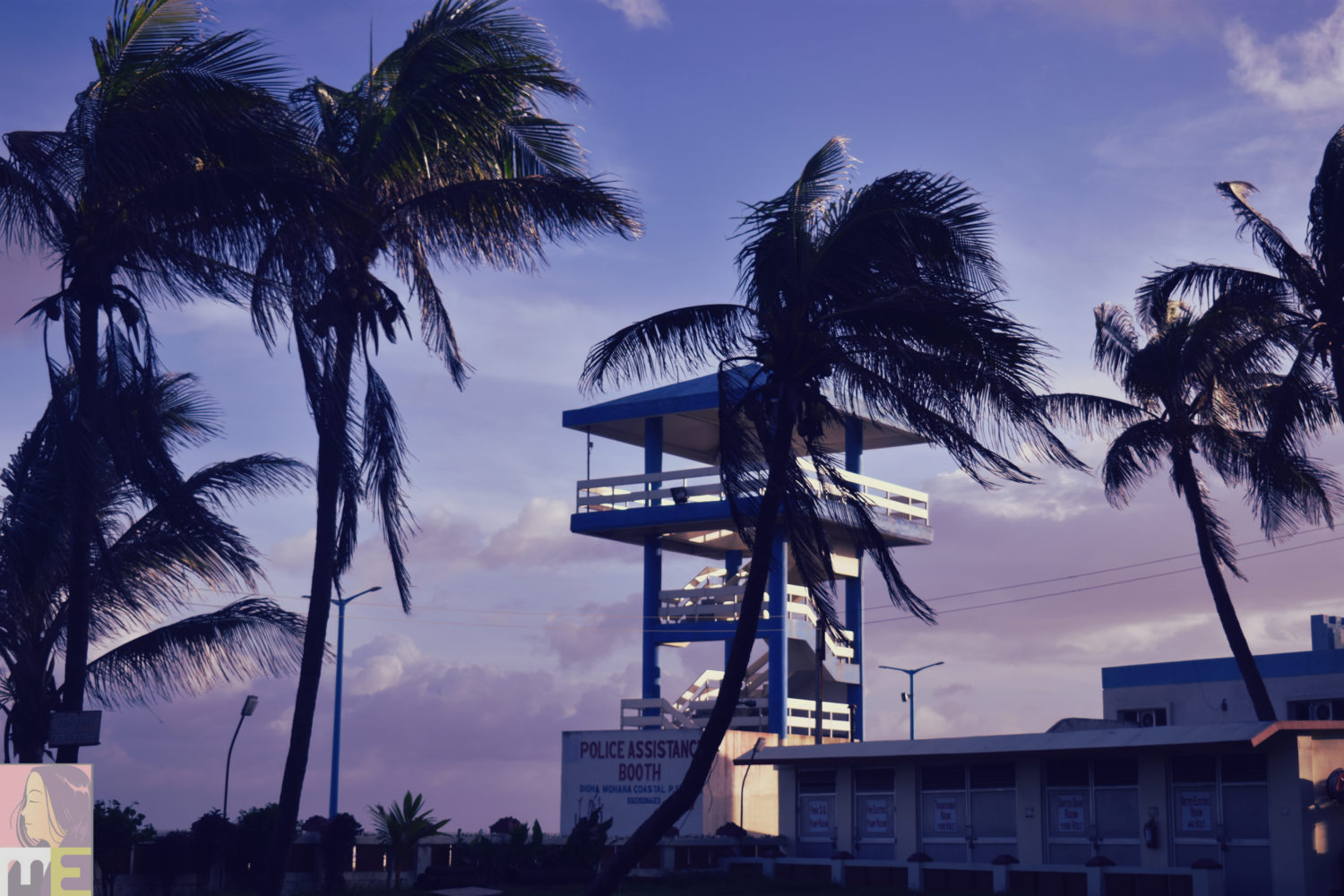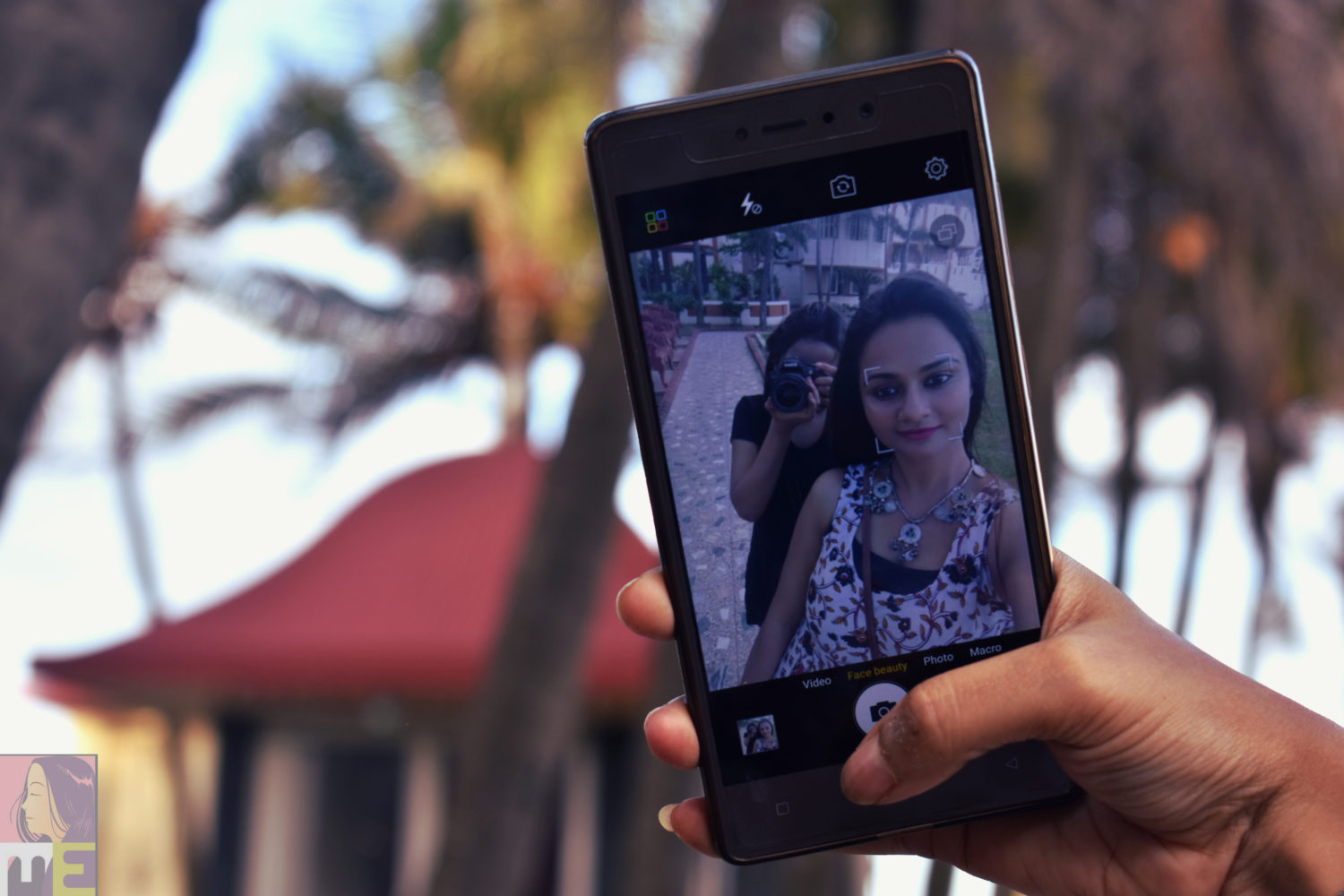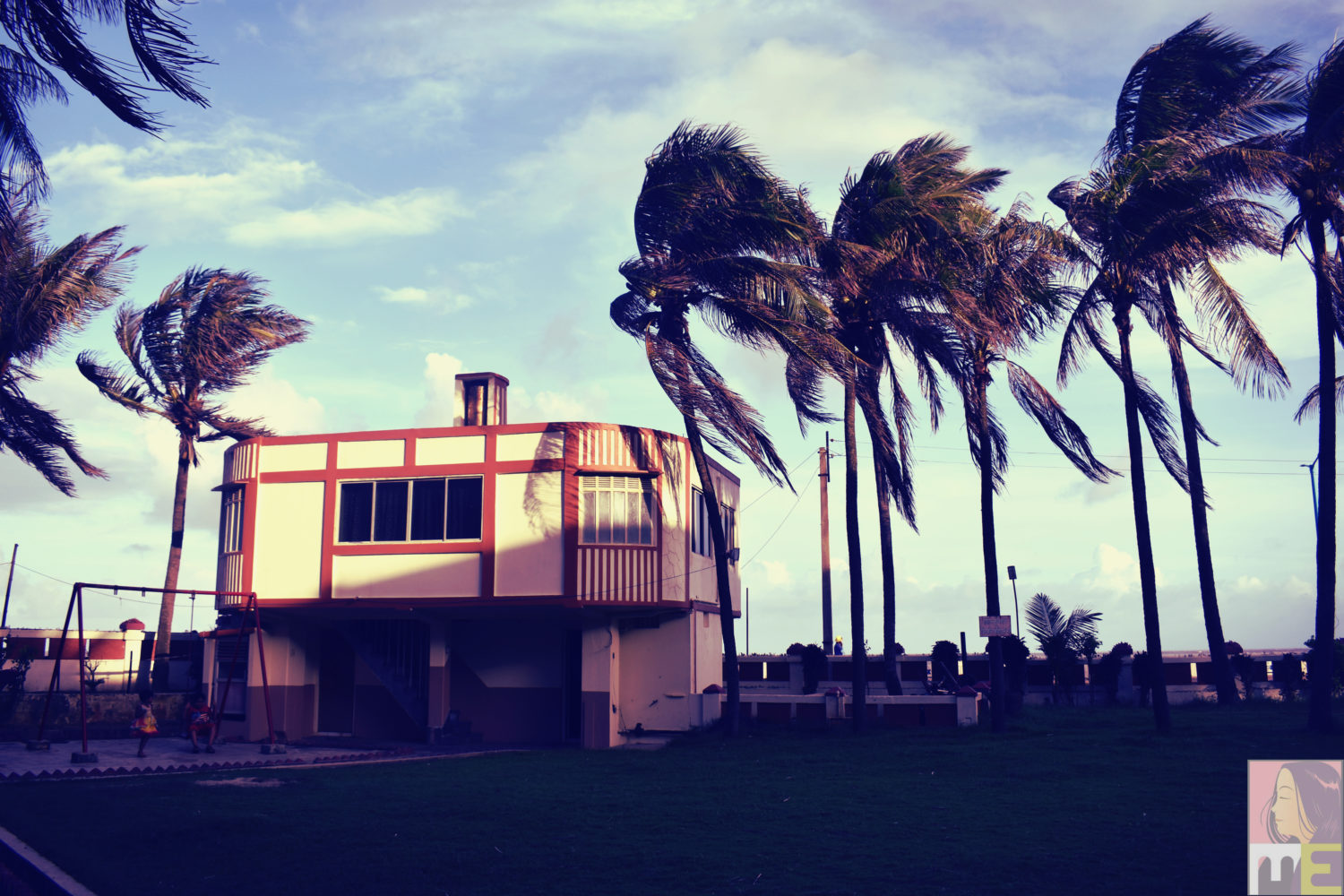 The back gate closes at 6, so we went out to the beach and wandered around for some time clicking each other's pictures until the sun came down.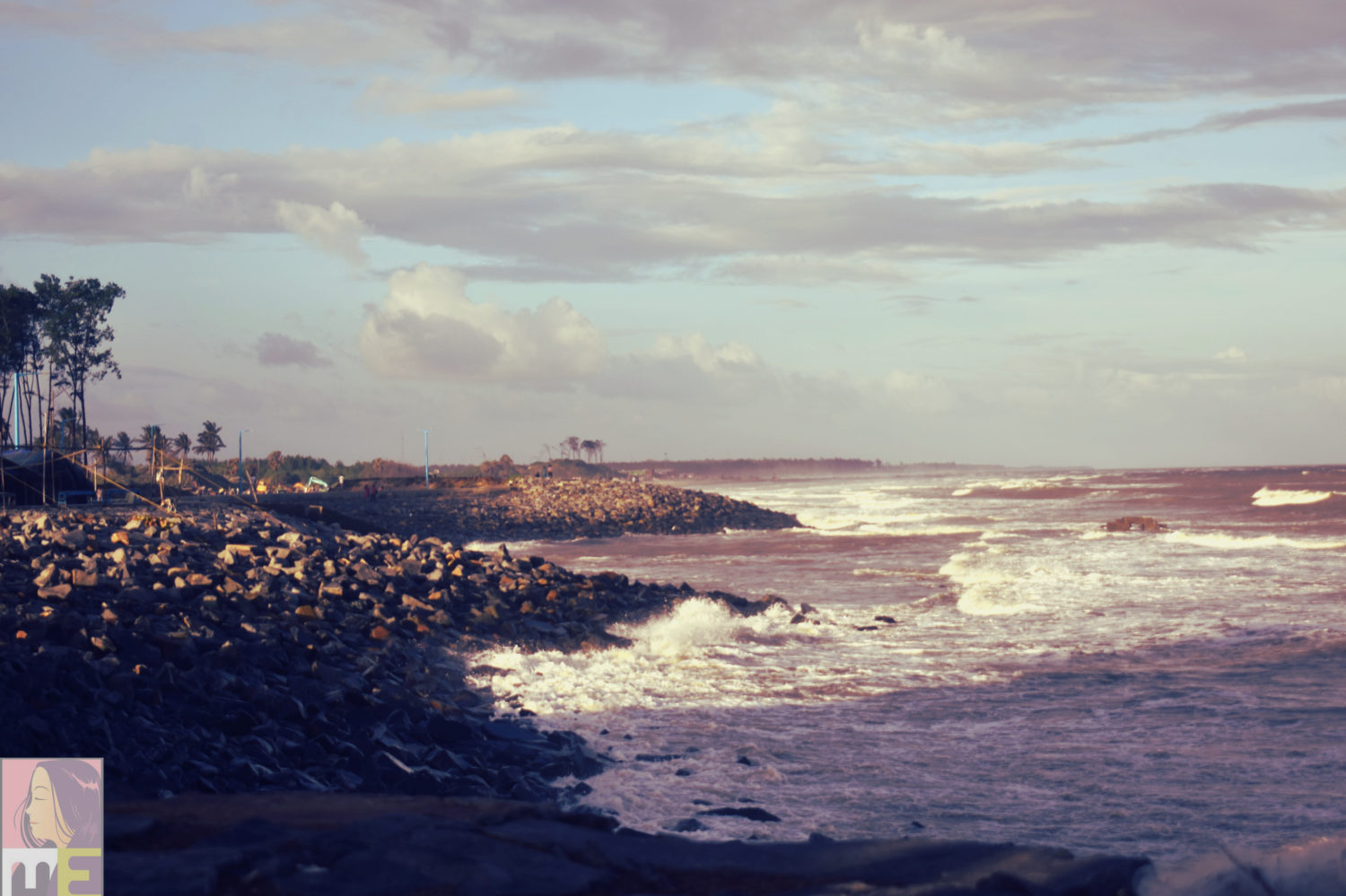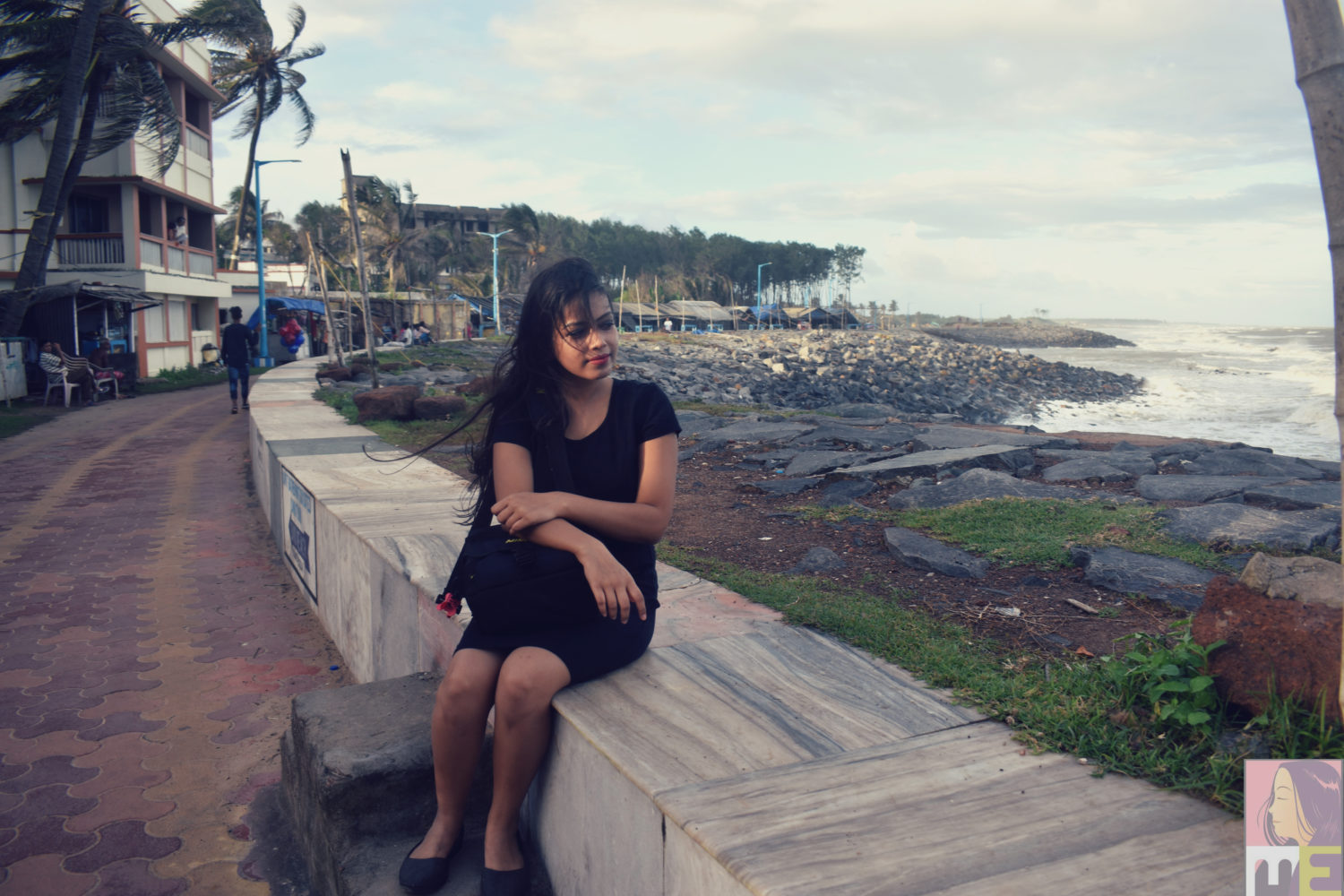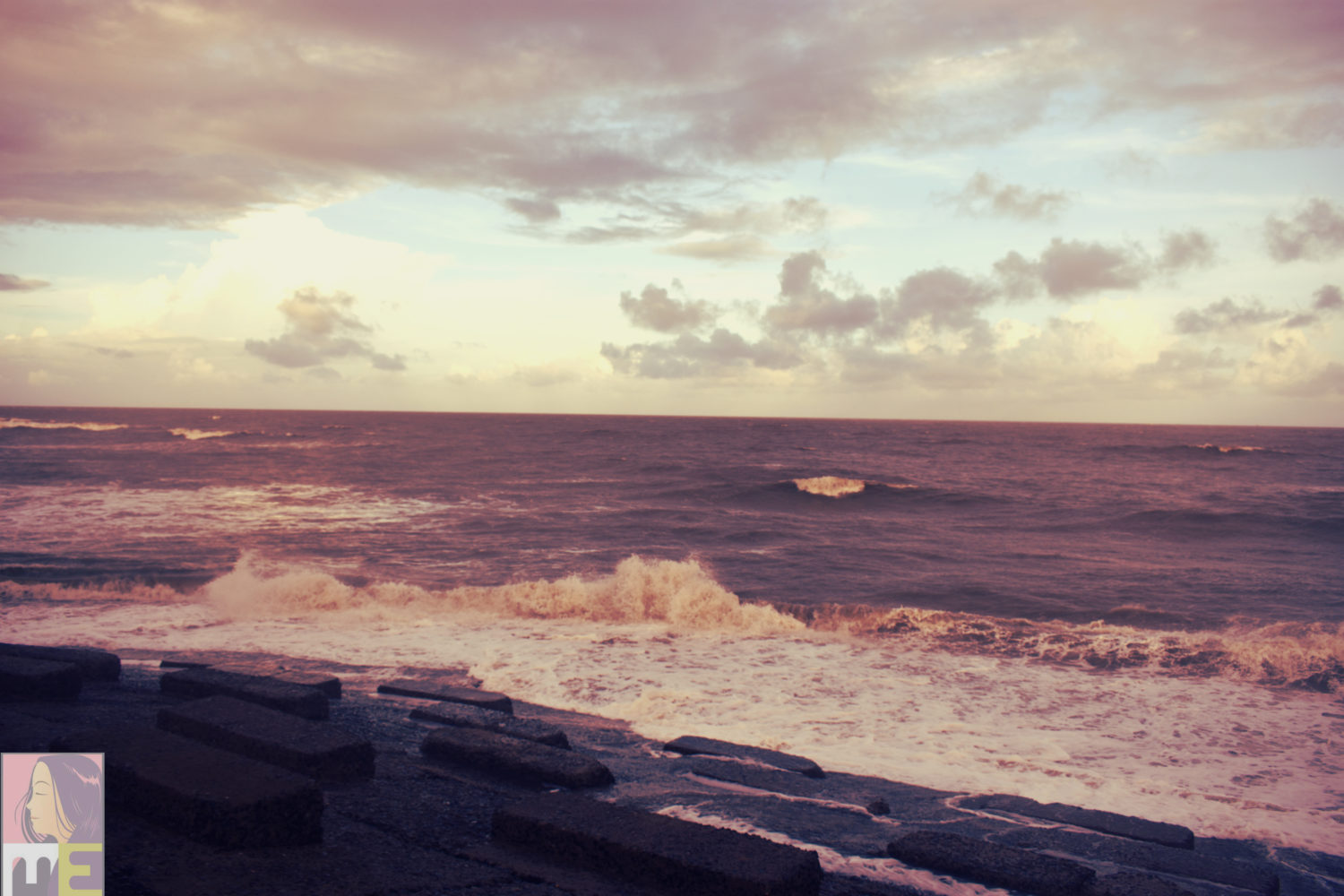 Since it was just the 2 of us, we didn't want to stroll away, so we had some baked momos from Wow Momo which is maybe 2 minutes walking distance from the hotel. Between this 2 minutes distance there stands some souvenir shops from where we got ourselves small tokens. We got inside the hotel as it was already 7 and it doesn't take Dona too much to get scared I should tell you. I took another shower as I already started getting allergic from the salty breeze, changed into trousers and came down to the yard to enjoy some evening breeze. It was everything. Have I ever told you, my fiancé's first Bachelor trip was Digha as well, and he stayed in this very hotel, in the very same V.I.P building? His friends repeated the trip again but the second time he had to cancel the trip last minute as we had some family commitments. Anyway, I remember him calling late nights during his trip saying he's strolling inside the hotel property but he can hear the ocean roar. That was the best part of his trip and the reason he says he'll never get bored of repeating that trip. Sitting in one of those chairs under the series of coconut trees, hearing the ocean roar, I could exactly understand why.
We didn't want to go out for dinner at that hour so we went back to our room and ordered room service- Chicken Bharta and Roti. That Chicken Bharta was one of the best Chicken Bharta I have ever tested. One thing we found a little bothersome was the fact that there were just 2 charging points including the TV point. The reason is simply because Sea Hawk is the oldest hotel in Digha but since we had 2 phones and 2 cameras to charge and we were receiving 2G data so I had to use my wifi which needs to be switched on using a charging point, it was a bit of a problem. Anyway, we did a little adjustment back there and pulled 2 chairs to the balcony and I went back to my childhood 'Feluda' craze all the while talking about God knows what (I'm glad I forgot).
The next day we ordered breakfast, the simple bread toast and tea and changed rooms as we wanted to explore the main building. Checking time is 12 'o' clock so we showered and came to our new room. It was a Non A.C room (needless to say my choice) as I wanted to have opened windows. This new room was a bit smaller, and had no private balcony but a huge common balcony cum terrace which closes at 12. I remembered trying to get Dona scared the previous night by saying I saw someone standing in this terrace from the Balcony at a really, really late hour. The furnitures were similar to the ones in the previous room, only back draw? Here we had just 1 charging point-the TV point and Dona's phone battery backup sucks. We ordered room service a plain Bengali one chosen by Dona and headed out for Mandarani. The package was provided by our hotel for which we had to pay the bill separately. The journey was pleasant but I'll save that for the detailed travelogue.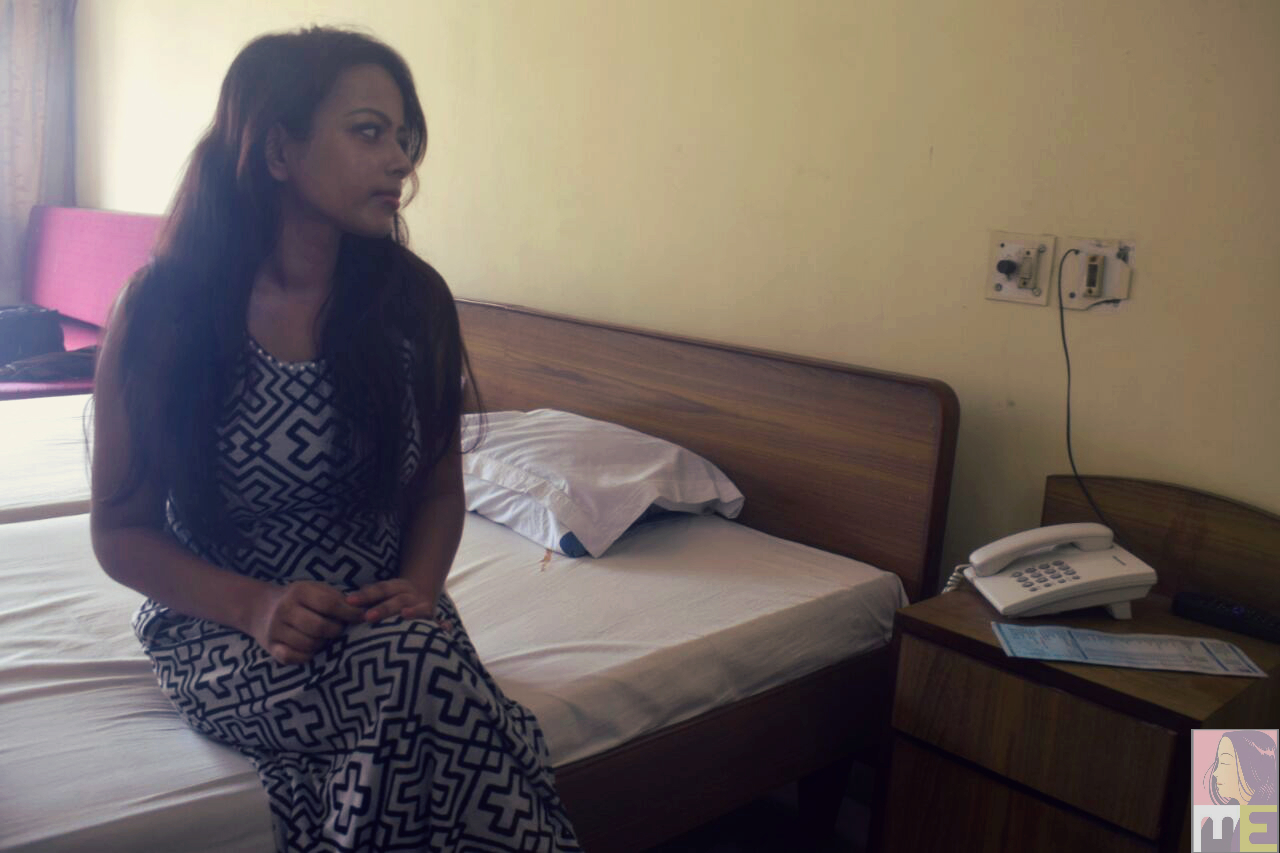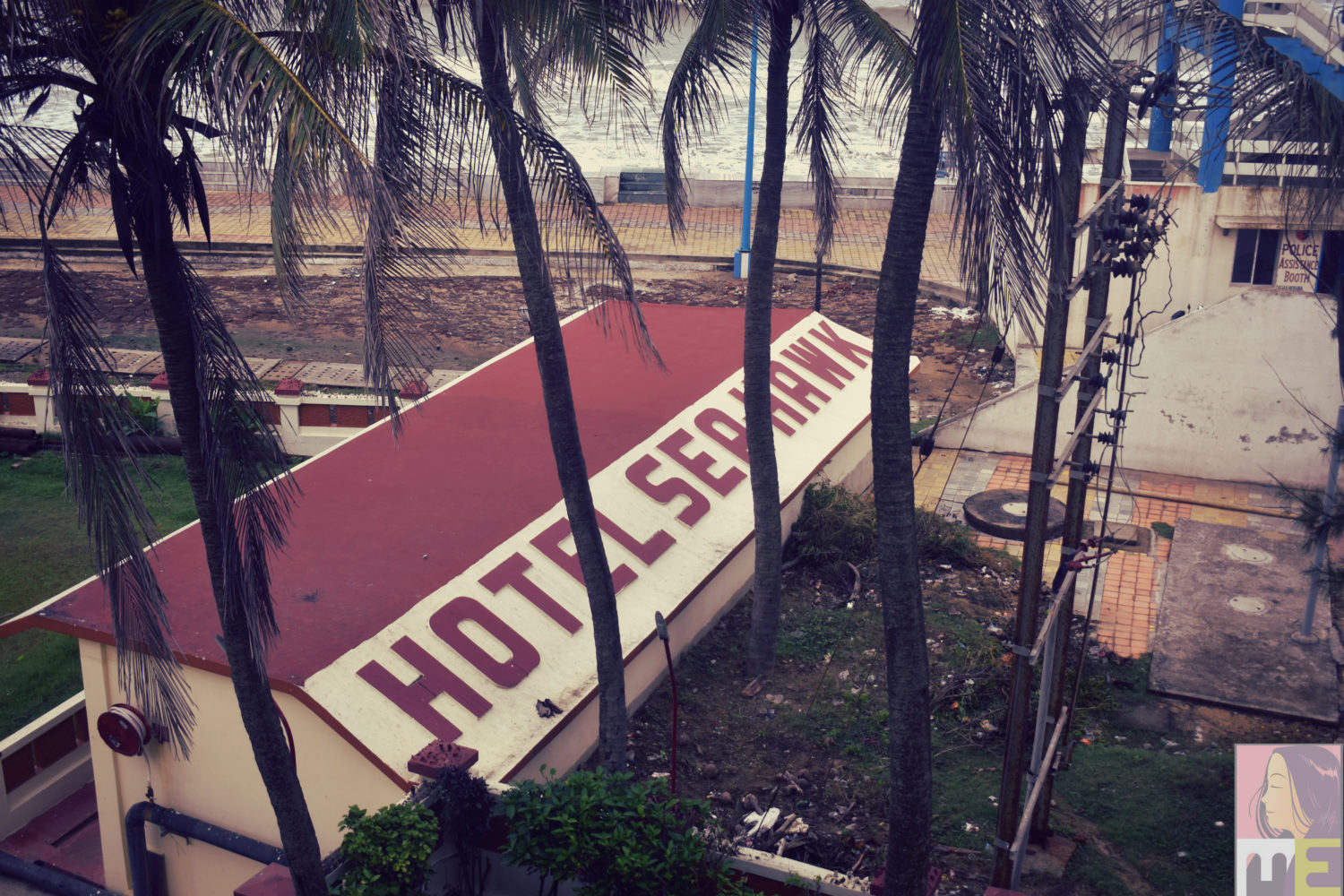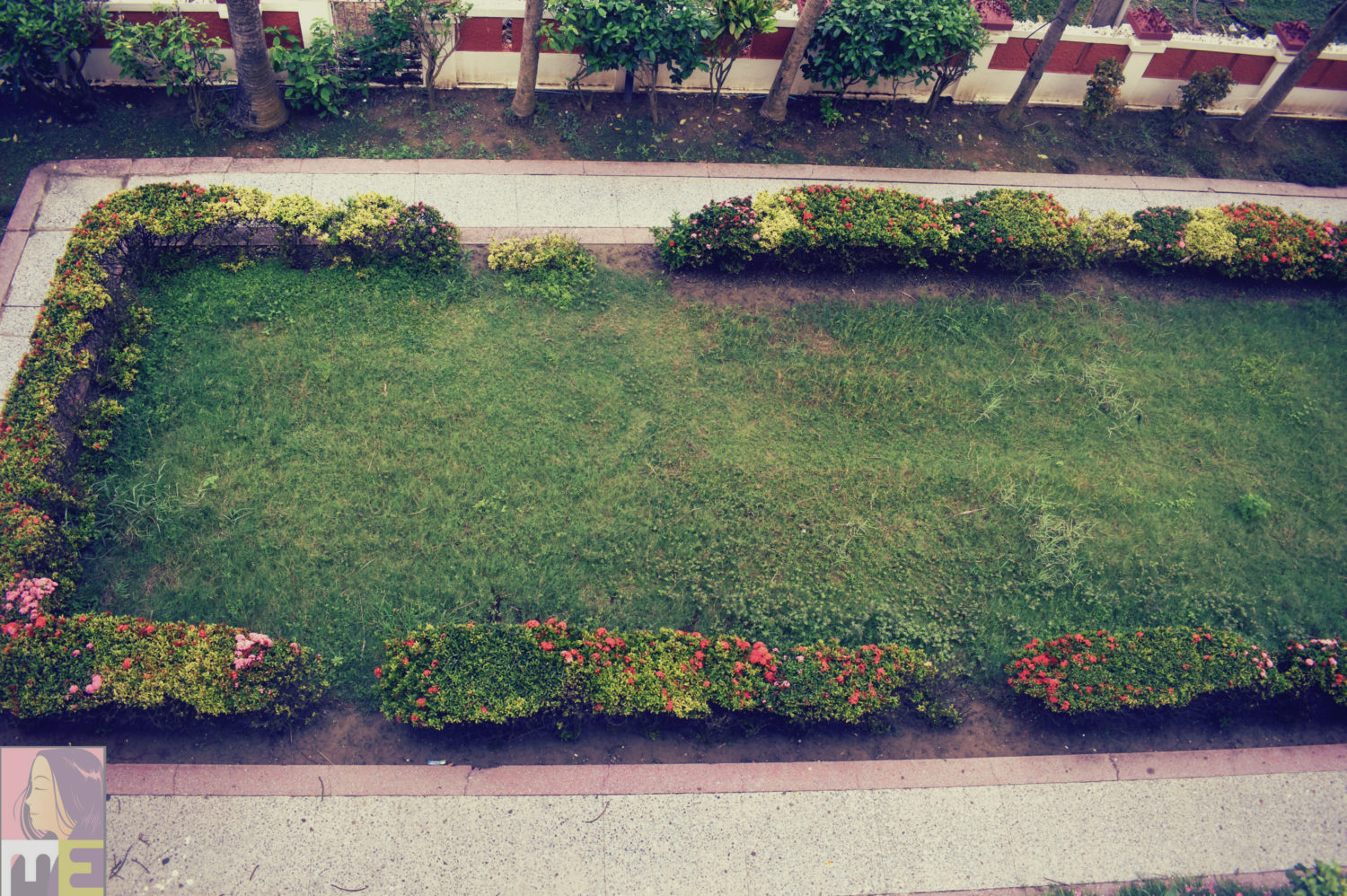 We came back from Mandarmani just around the time of Sunset but it was too cloudy so we missed it. We showered, got changed in trousers and went to the beach for some leisure time. My camera battery was already drained while coming back from Mandarmani and it was past sunset, we still took our camera and got some pictures in the darkness and hung around the locality. Am not much into street food but we went to local food stalls because it was a part of our adventure. We got some snacks and some freshly fried prawn, something I've been dying to eat. Everything was within 5 minutes of walking distance from our hotel and the security measurement inside and outside the hotel was worth applauding. The hotel property gets guarded by multiple hotel guards all the time while there's a police booth right beside the hotel on the beach. Both of our heads were hurting bad so we came inside after a while and opened the window wide. That night we skeptically got our dinner from some local restaurant and Dona kept making faces until she took her first bite. The main building was even closer to the beach and while I was actually planning on sleeping with the windows wide opened (our room was on the 2nd story), I cracked a joke about a half monkey and half human crawling through our window and well we had to sleep with closed windows and lights on. I know, by now you should already feel sorry for my sister who faces this on a regular basis whenever I am around.
The next day was the last day of our trip. We woke up early in the morning and headed towards New Digha and literally got burned out there. We went to the fish market before coming back to our room, showered and took a little rest before checking out and went to the hotel restaurant to have our lunch. I was actually planning on having some fried prawns from the fish stalls but as soon as we went out, it started raining so we just sat inside the hotel restaurant for an hour before heading towards the station.
Convenience: 5/5
Room Service: 5/5
Food: 5/5
Maintenance: 4.9/5
Tariff: http://www.hotelseahawkdigha.com/tariff.html