With the festive season approaching, followed by the wedding season, I was browsing some ethnic wears online and stumbled across the ethnic section of Myntra. Lately I've been thinking of purchasing a new lehenga and have been considering online shopping as my schedule is pretty tight to visit a physical store currently. The lehenga collection on Myntra pretty much got me hooked. They have some of my favourite ethnic brands like Fab India and Triveni along with a numerous well-known brands like parvati, Satrang, Shilpkala and more. All of the lehengas that I browsed are made of fine quality fabric and is perfect from every occasion- from festivals to wedding.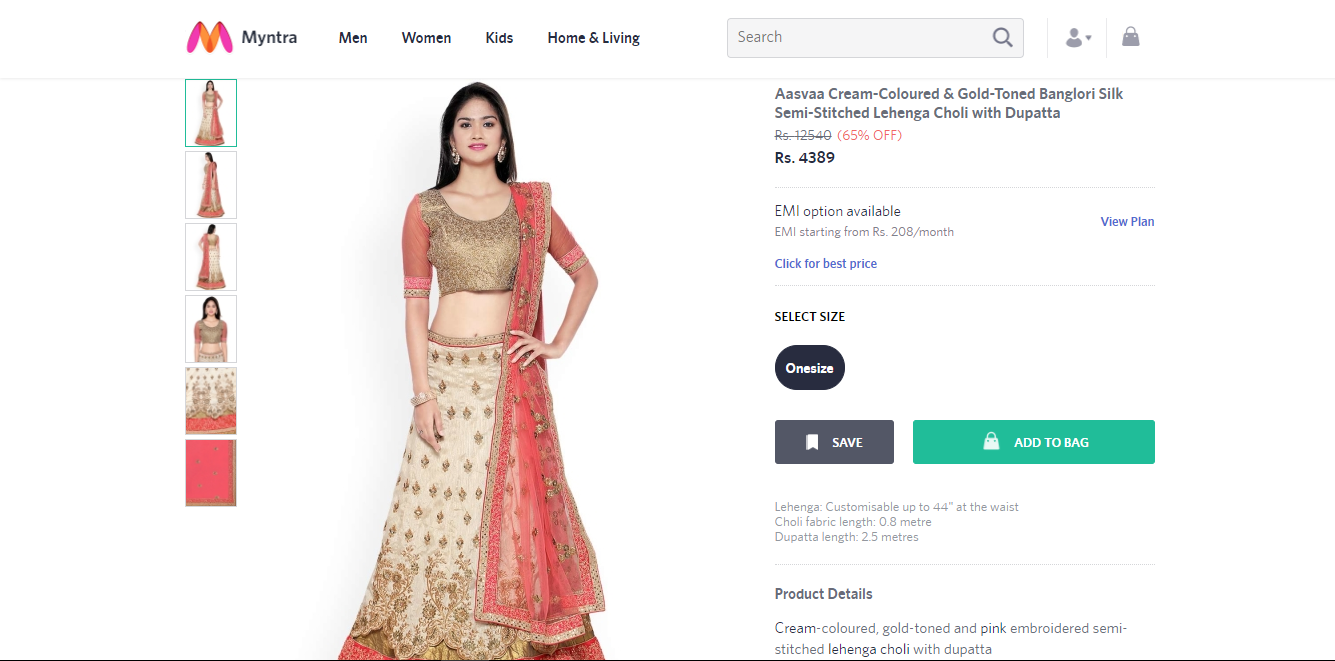 One of my favourite lehengas from the collection is this pretty Aasvaa Cream-Coloured & Gold-Toned Banglore Silk Semi-Stitched Lehenga Choli with Dupatta that comes for only 4389Rs (offer price) and is made of Bangalore silk (one of my favourite fabrics when it comes to ethnic wears) with a satin inner lining and a tushar and chanderi choli fabric. The cream, pink and the gold tone fabric contrasts amazingly, making the lehenga worth every penny.
Some of the choli material comes semi stitched making your job a little easier all the while allowing you the get your choli stitched the way you want it. If you are looking for some sophisticated lehengas that can be worn at a festive day at work (I know, a lot of us have been there), they have some pretty great cotton collection as well.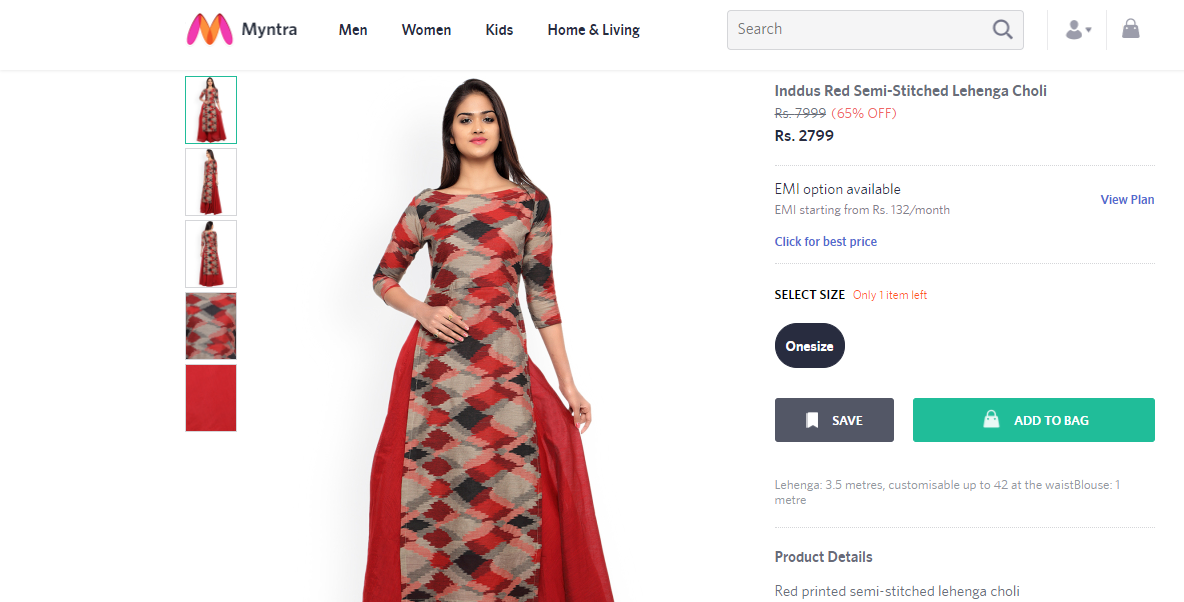 Apart from the traditional lehengas, you can also get some amazing indo-western lehengas from their site. Though it's particularly not my cup of tea, I try keeping it as traditional as possible, but I know a lot of people that looks graceful in indo-western wears and their faces wear floating before my eyes as I was going through their indo-western lehenga collection.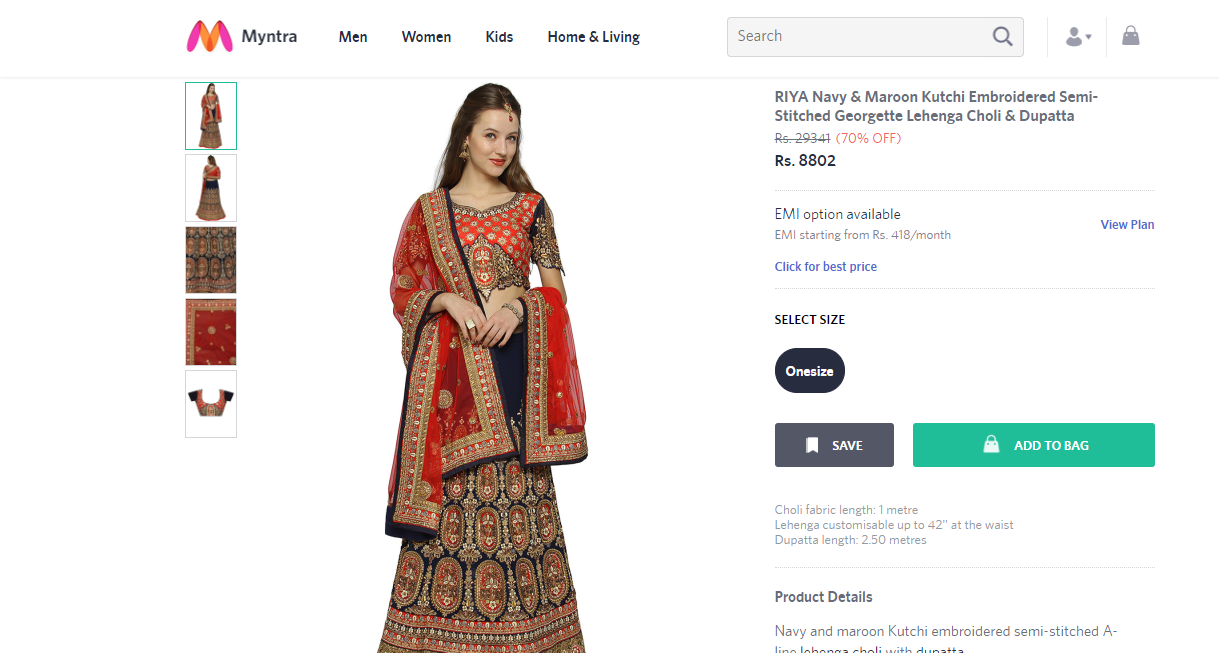 And lastly, I know, not many people would rely on online shopping when it comes to their wedding shopping but their bridal collection is worth browsing. Or if you are shopping for a wedding of someone in the family, you might be in luck. The RIYA Navy & Maroon Kutchi Embroidered Semi-Stitched Georgette Lehenga Choli & Dupatta with embellished detail is perfect for wedding receptions. The lehenga fabric is Georgette with a satin lining and a silk choli.
There are more than 500 lehengas to choose from and the price range varies from 758rs to 20640rs.