Hey guys, I haven't been active in a while as I was out of town enjoying my second bachelorette trip. It was a beach vacation and I came back home as severely tanned and allergic as possible. As I entered my house I saw the VLCC Ayurveda Skin Brightening Haldi & Chandan Face Wash sitting in my PR box and I knew that my detanning game just got a lot better.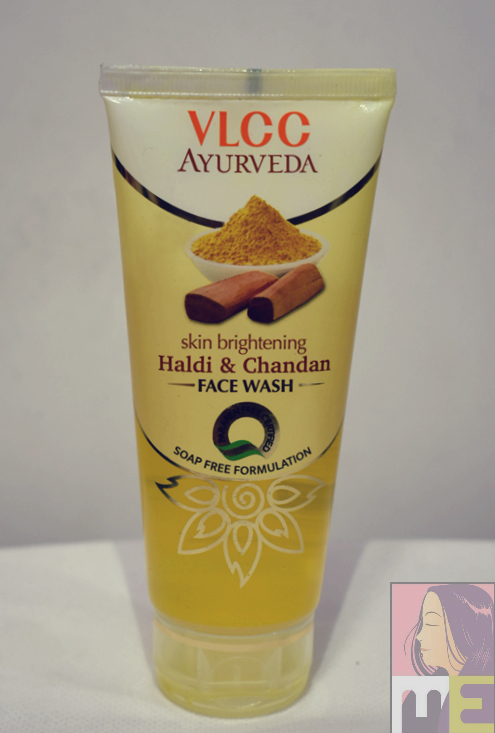 Product Description
The UV radiation released from the harsh sun rays causes skin inflammation and darkening of the skin taking away its natural glow.
Get back the glow of your skin with VLCC AYURVEDA – Skin Brightening Haldi & Chandan Face Wash, a unique formula endowed with the richness of Ayurvedic herbs – Haldi & Chandan!
Haldi (Turmeric) is a healing herb with varnya (skin brightening), healing & antioxidant properties, which removes blemishes and rejuvenates the skin.
Sandalwood (Chandan) contains Santalol, which enables the skin inflammation to subside and restore its natural look, making it look more glowing than ever.
USP
Paraben Free & Synthetic Colorant free
Soap Free
Ayurvedic Formulation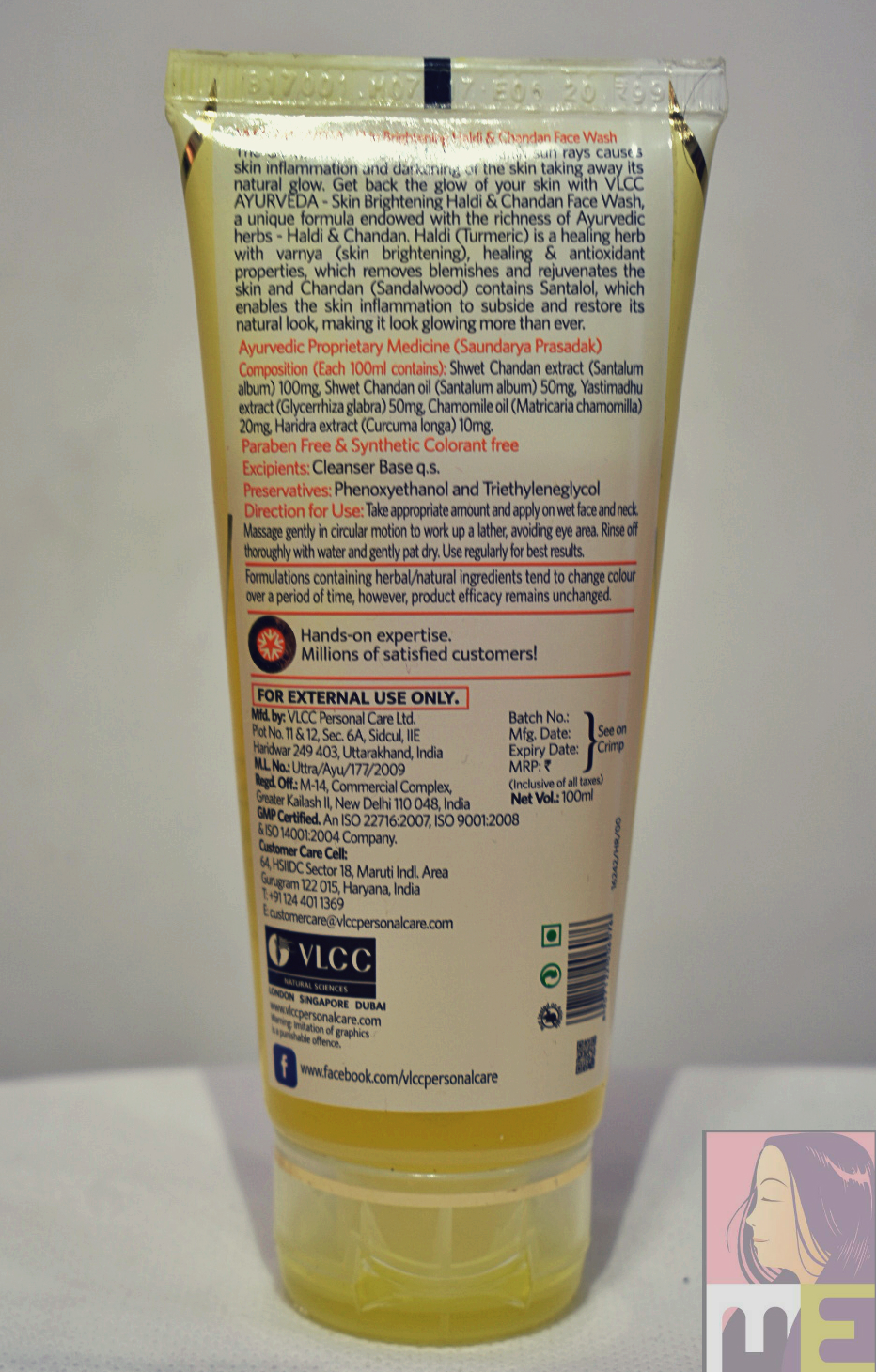 My Experience:
Like I already mentioned that I came back from my trip with a severe tan and sun allergy, I used the face wash right after coming back. The face wash comes in a flip cap tube. The consistency is runny and a little goes a long way. I really loved the fragrance which is a mixture of turmeric and sandalwood smell which I much adore. There was an instant soothing and calming effect on my angry, inflamed skin which was too comforting.
As you guys know that I double cleanse my skin every day- an oil cleanser followed by a foaming cleanser, but whenever I test a new face wash, I apply it without using the oil cleanser first to check if it takes off everyday makeup, and the VLCC Ayurveda Skin Brightening Haldi & Chandan Face Wash passed the test. As for the brightening effect, I haven't been using the face wash for a long period of time to notice any major effect but I did notice a mild detanning and brightening effect after a few days of usage. I also made my fiancé use the face wash as my skin suffered a severe sun allergy and I wanted to see how it works on his skin. There was a mild brightening effect on his skin after a couple days of usage and it seems promising that a visible brightening effect can be noticed after a prolonged period of usage.
So far, am totally impressed with the face wash and hoping to see long term brightening effect on my skin with regular usage.
MRP:  Rs.99 for 100ml
Pros:
Pocket friendly
Contains turmeric and sandalwood
Completely organic, a splash of nature
A pea size amount is require, a little goes a long way.
Left my irritated skin calm and soothed
Paraben free
Suitable for normal to oily skin
Cons:
Nothing
Rating:
4.9/5
https://www.vlccpersonalcare.com/?utm_source=blog
 Edit: Have been using it for a couple of weeks now and it has been helping me de-tan gradually.