By now, you guys would probably know that I am not a huge fan of The Face Shop products. To be honest, it's my least favourite K-beauty brand. However, I've heard some ravings about their Real Nature Blueberry mask from some of the well known K-Beauty Gurus from the East. I wasn't disappointed much, except for the strong alcohol scent that accompanies all of their sheet masks from their Real Nature range.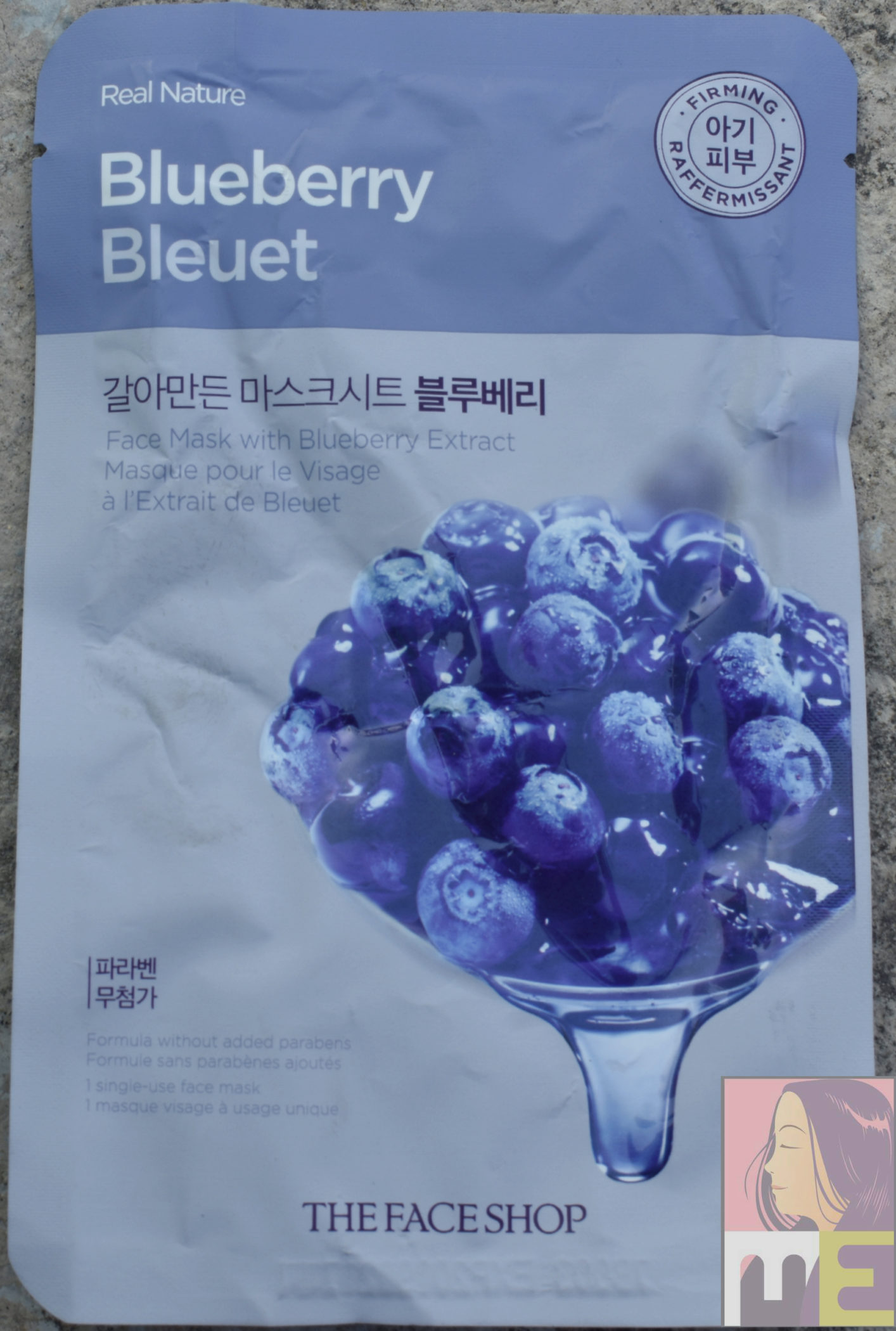 Fitting: The fitting was a bit weird. I've been taking sheet mask selfies for such a long time and this one took me the maximum effort to get a picture that wouldn't scare you guy off. I was exhausted and at one point I gave up thinking I'll review this one without a sheet mask selfie. Maybe the eye holes were way too far from each other? I can't even figure out why it looked so weird.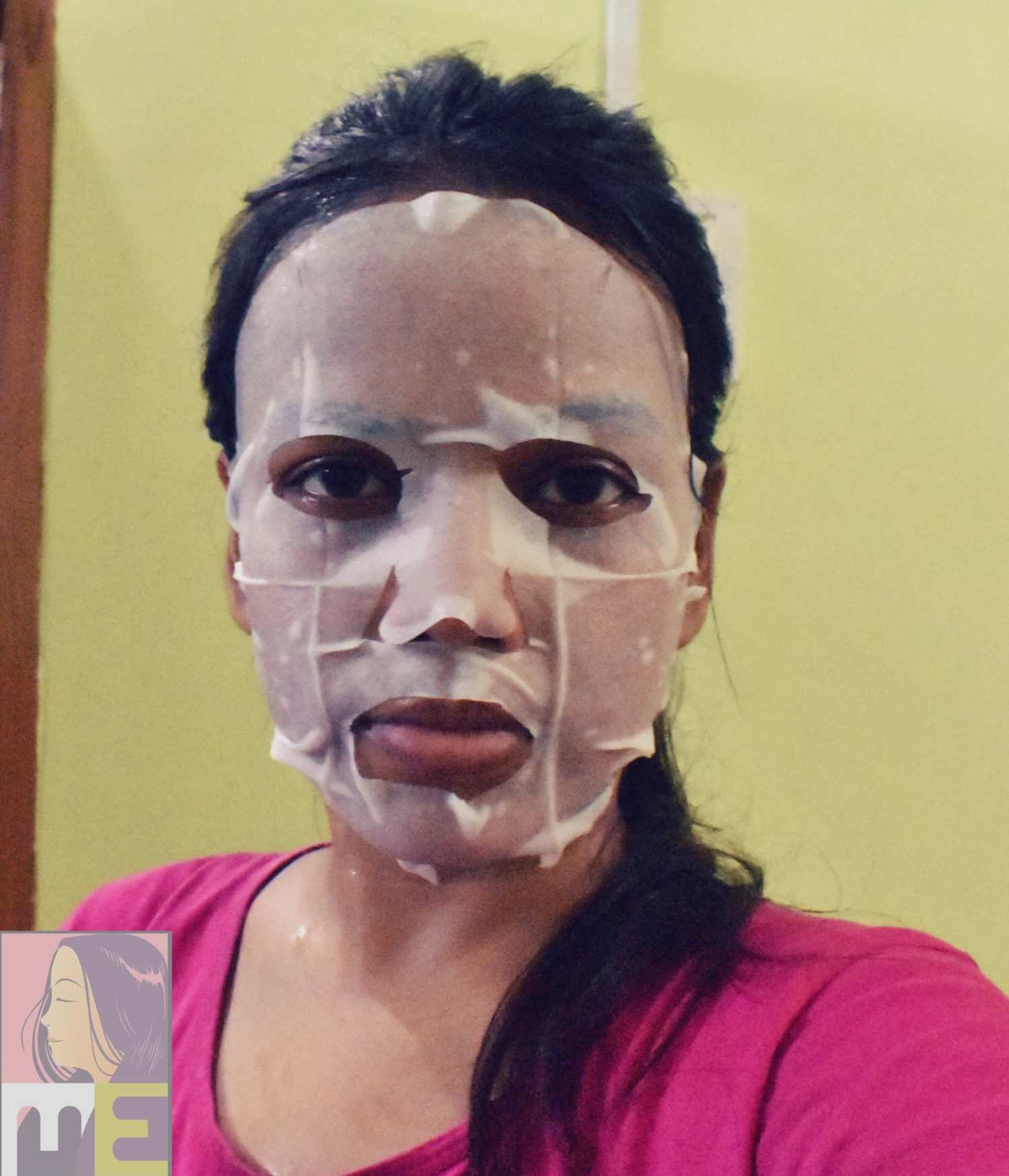 Fragrance: Mild blueberry and strong alcohol.
My experience: The sheet mask was drenched in a LOT of essence and it was literally dripping. I kept it on for 30 minutes and it was still wet while I removed it. I usually sheet mask during my night time regimen and it feels so relaxing. This time I sheet masked during my daytime routine so I was actually restless.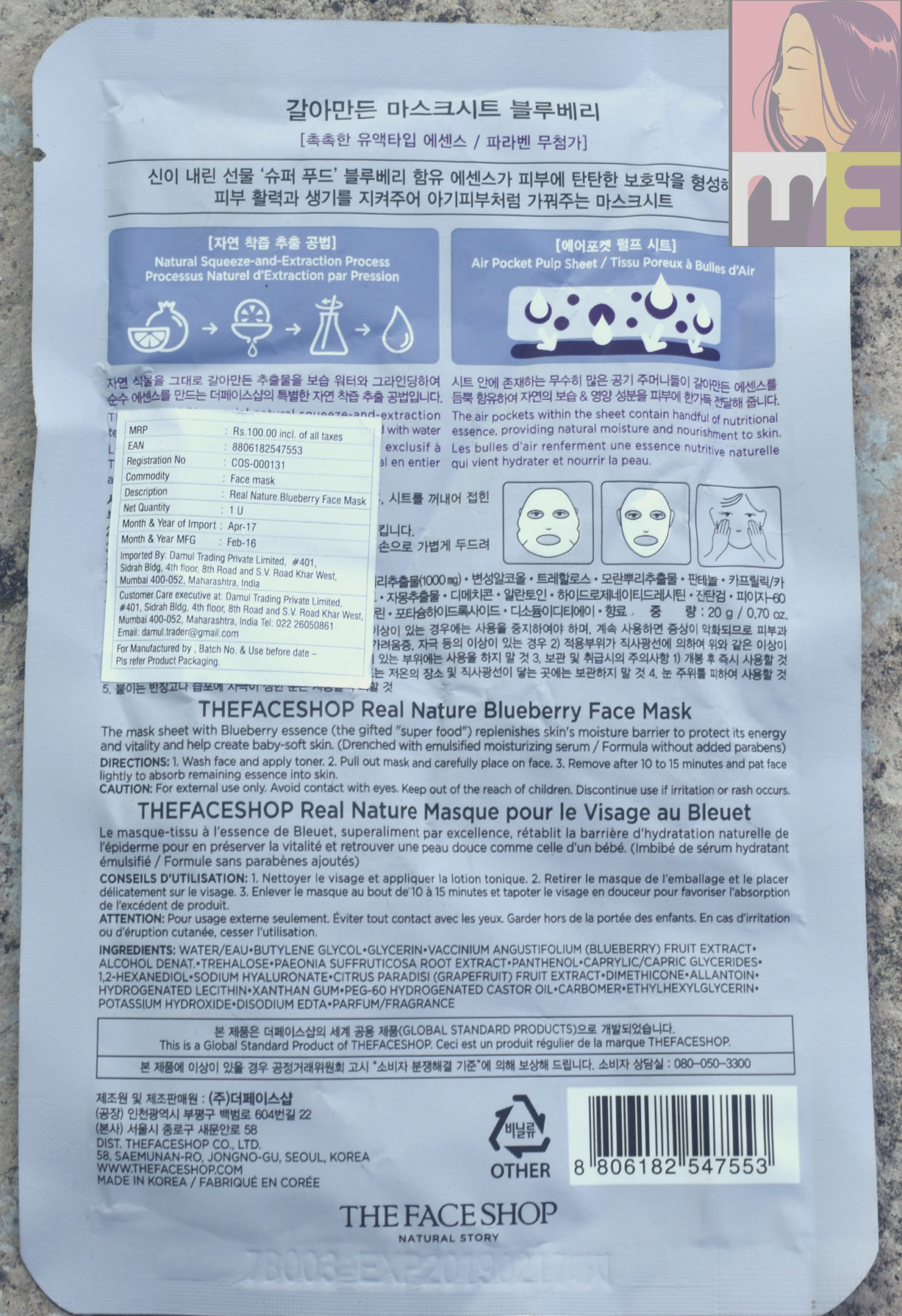 Anyway, my skin initially looked super hydrated and moisturized when I took it off and the hydration lingered for around 3 days. Now you guys have been listening this a lot, I've been suffering from skin irritation for some time and this sheet mask turned out to be one of those products that calmed down my skin, at least for a day (I used it before visiting the derma).
Overall, it worked on my skin just fine. However I won't be repurchasing because of the presence of alcohol which stands pretty high on the ingredient list.
Pros:
Moisturizes and hydrates
Calmed down my angry skin for a day
Pocket friendly
Cons:
Where to buy:
Price:
100
Rating:
3.7/5