My daily night time routine pretty much goes like this:
Oil Cleansing
Cleansing Foam
Exfoliator (once a week)
Wash of mask (twice or thrice a week)
Toner
Serum
Sheet Mask ( twice or more a week depending on the situation of my stash)
Night Cream /Sleep pack (twice a week)
Spot treatment
Eye Cream
Double cleansing is a very essential part of my skin care routine and my skin has been so much better ever since I incorporated an oil cleanser into my routine.
Tony moly Floria Brightening Cleansing oil is one of the first Korean products as well as the first Oil Cleanser that I've ever tried.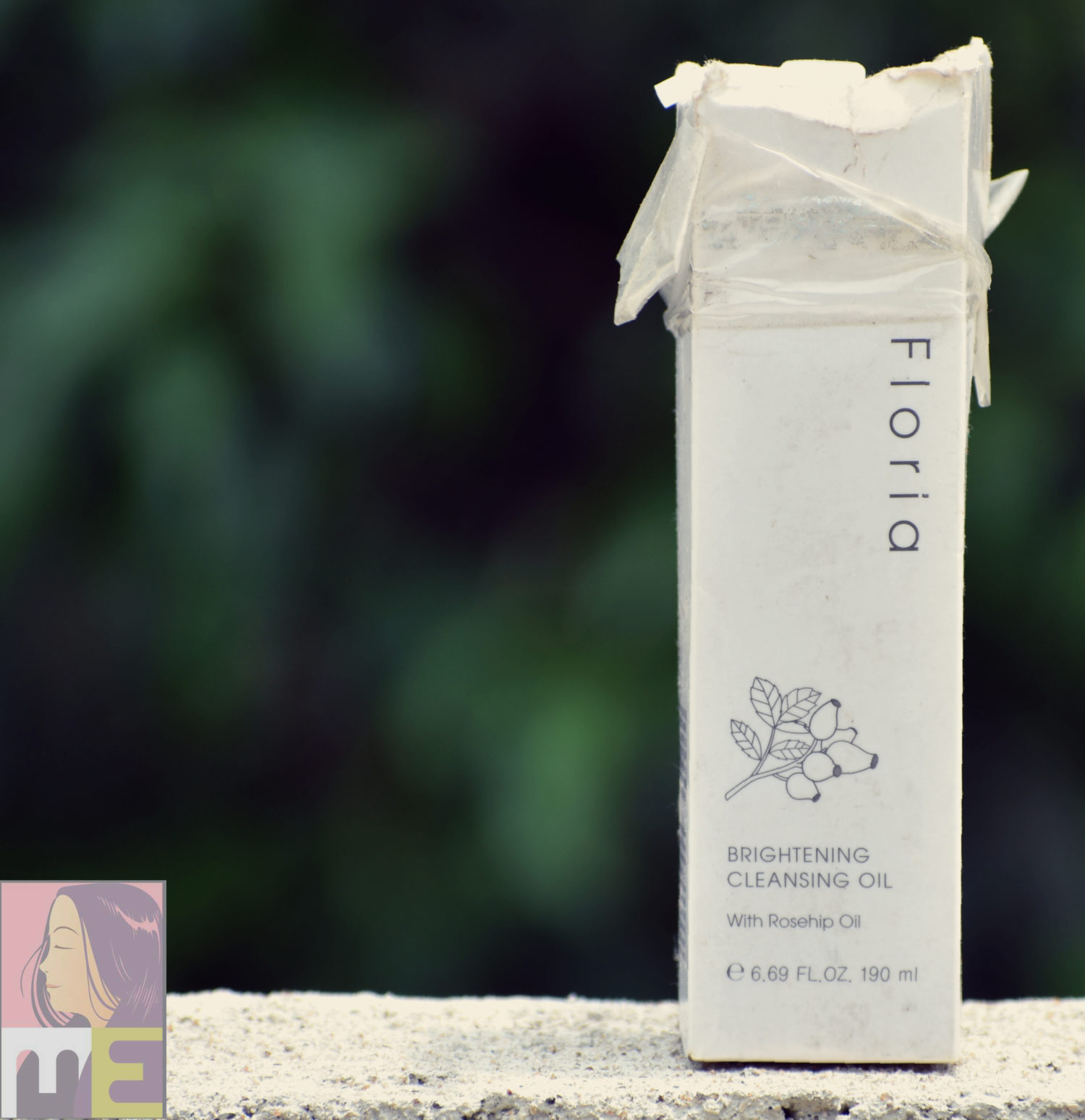 Claims:
Melt away stubborn makeup with our Floria Cleansing Oil. Infused with brightening Lotus Flower Ferment Water and Rosehip Oil, our cleansing oil will not only remove makeup but will leave skin looking clean, clarified and refreshed. The oil's plush, silky texture glides over the skin, making this perfect for gentle cleansing while also penetrating deep within pores to break down dirt, oil, and other skin impurities.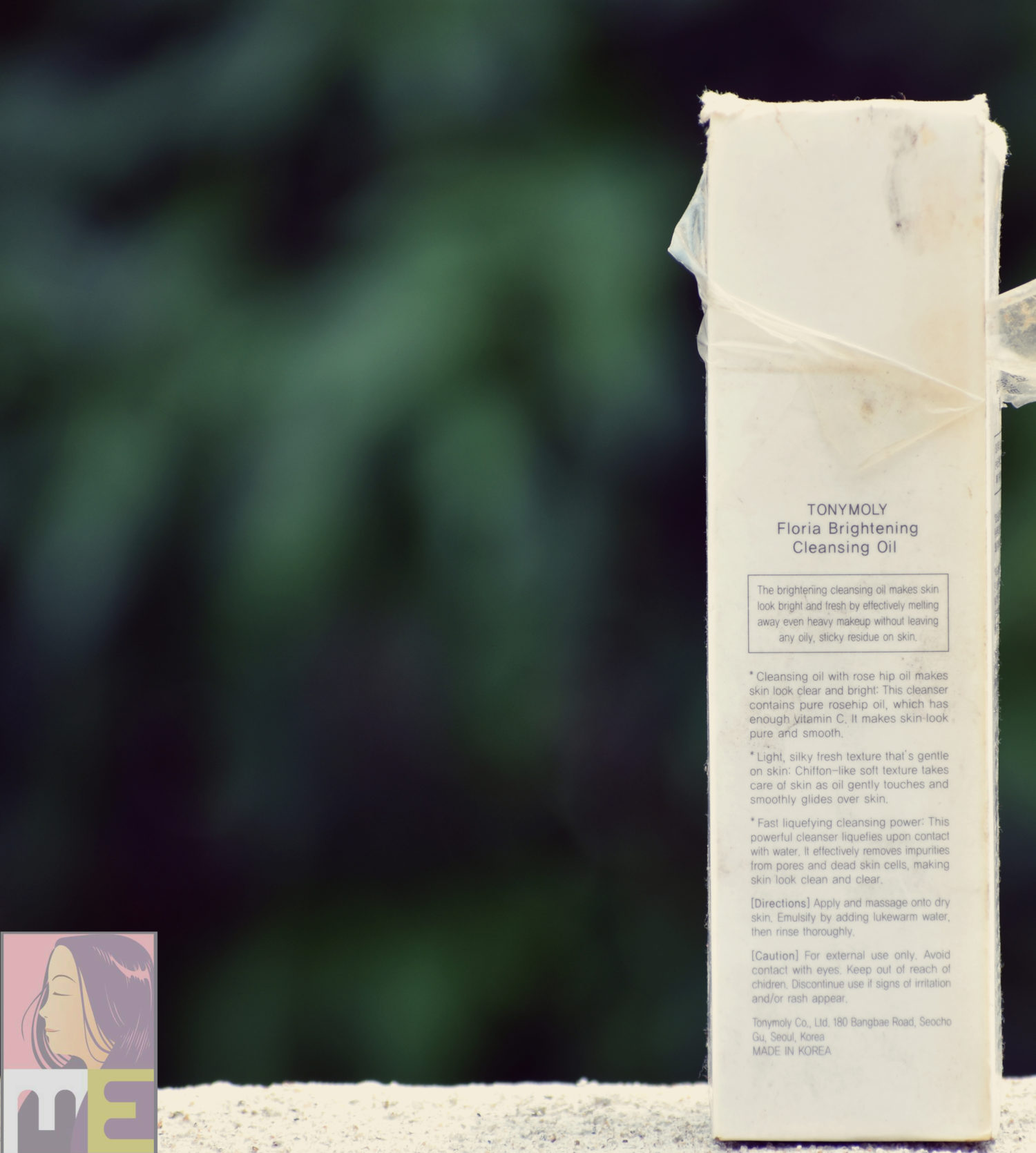 My Experience:
What I like the most about this oil cleanser is that you don't need a cotton pad to apply it. You gently massage your face with a few drops of this cleansing oil and all your makeup, dirt and sebum melts including the most stubborn liquid lipstick. My face looks like a work of art while I cleanse my face full of makeup using this cleansing oil, with the reds and blacks and shimmery highlighters all melting together. And no, it does not make oily skin even oilier because the formula is to fight oil with oil. Once all my makeup has melted I wash my face with water and the oil takes a white liquidy form and washes away. Yup, you really don't need any cotton pad to remove it.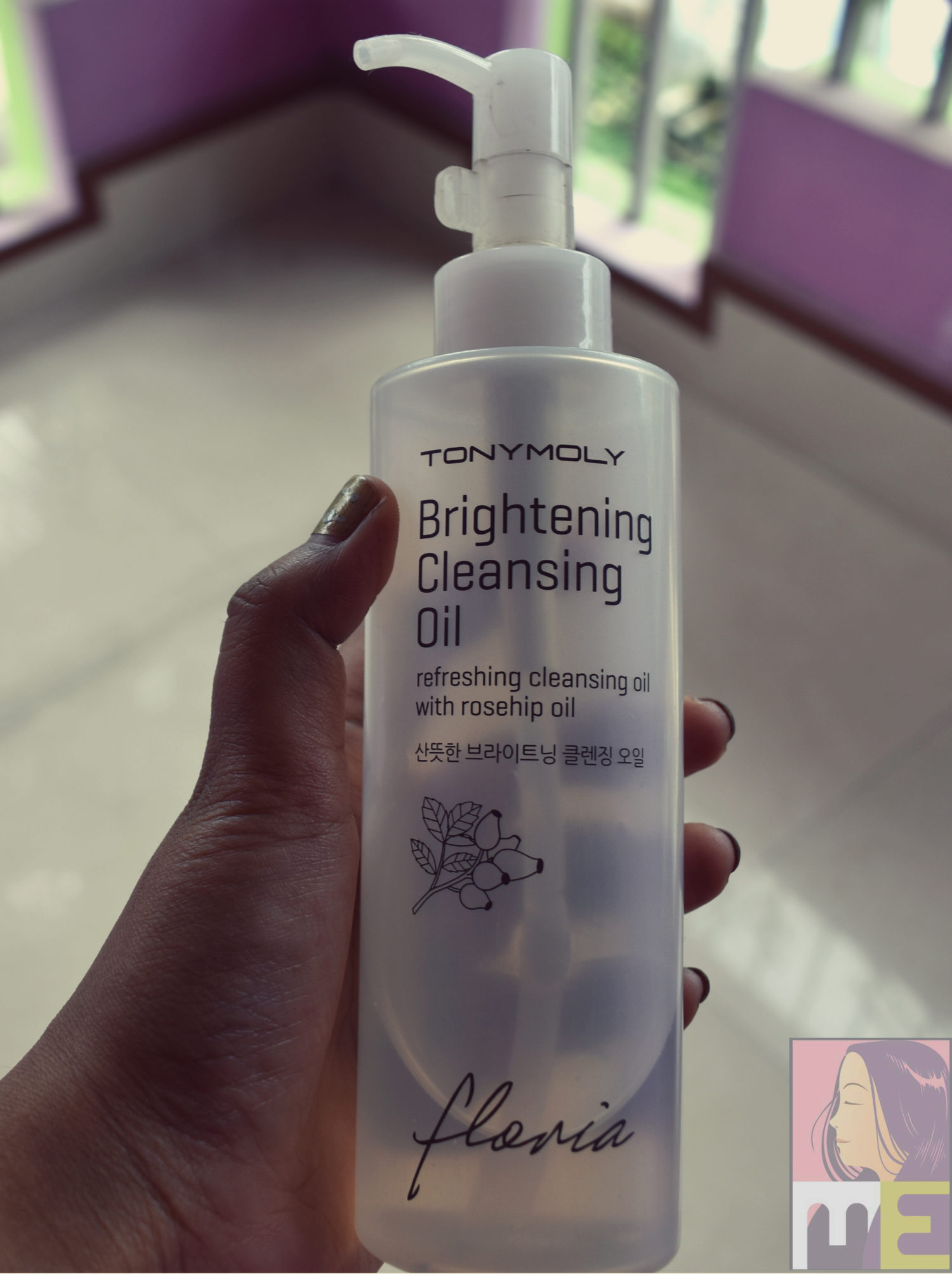 Like I said, it's my first cleansing oil and I'm so impressed with it that am still stuck with it. I don't remember using any makeup remover since I discovered it.
Ingredients:
Ethylhexy Palmitate
Mineral Oil
Isopropyl Myristate
PEG-20 Glycery Triisostearate
PEG-8 Diisostearate
Water
Fragrance(Parfum)
Tocopheryl Acetate
Rosa Canina Fruit Oil
Saccharomyces/Xylinum/Black Tea Ferment
Dipropylene Glycol
Sodium Palmitoyl Proline
Glycerin
Butylene Glycol
Nymphaea Alba Flower Extract
Hydroxyethylcellulose
Phenoxyethanol
Potassium Sorbate
Indole Acetic Acid
Pearl Powder
My CosDna analysis came up pretty scary with Ethylhexyl Palmitate  raising a 4 acne flag and Isopropyl Myristate raising a whooping 5. However, since the product didn't break me out, I'm guessing am not allergic to those ingredients.
Pros:
Removes the last trace of makeup, sebum
Brightens
No Parabens
Cons:
Ingredient list is pretty scary
Where to buy:
Official Site, Jolse, Cosmetic-Love
Price: $23.50 for 190ml (currently discounted at Jolse $14.78)
Rating:
4.5/5