Another Bangalore visit, another Korean Restaurant Review. This time it was Hae Kum Gang, the restaurant that usually comes on top if you search for 'Korean Restaurants in Bangalore'.  My parents never had Korean food before but they are just as adventurous as I am when it comes to food so we headed to the restaurant all together. If you've been following me on social media, you'll know that am a little messed up right now. If it was some other time, I would have Googled the opening time and then headed out. This time, I didn't and thus we were standing in front of a closed restaurant. There were some nice chairs outside the restaurant so I took a seat and Googled the timings. Turned out, it opens at 1, I checked my watch and it was sometime around 12.15 p.m.  However, It wasn't long until the sign read 'open' and we were standing in front of an empty restaurant with an amazing ambiance.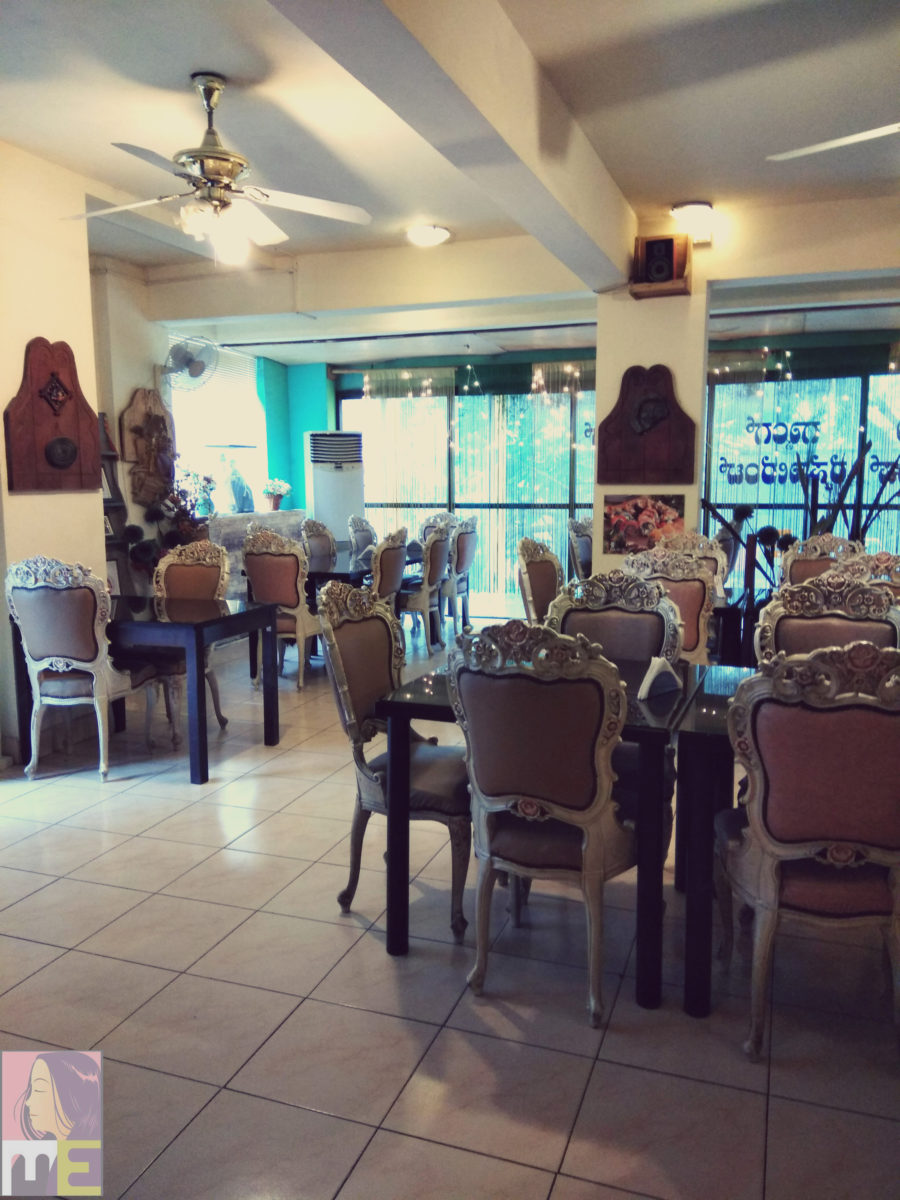 The chairs were nice, the decorations were nice, the chandeliers were nice, and the widely smiling owner (possibly?) seemed nice too.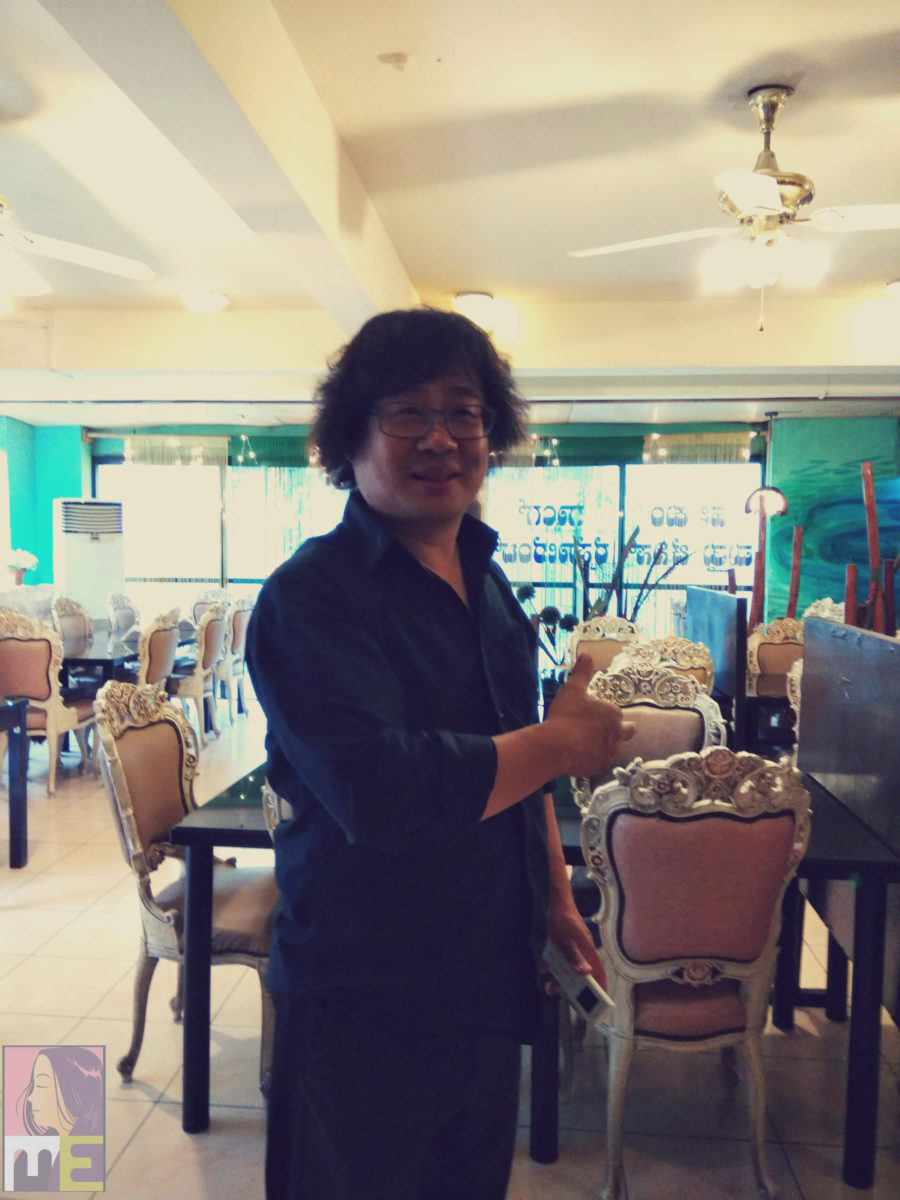 I got a pretty good opportunity to click around as the restaurant was completely devoid of any people except for us and the owner.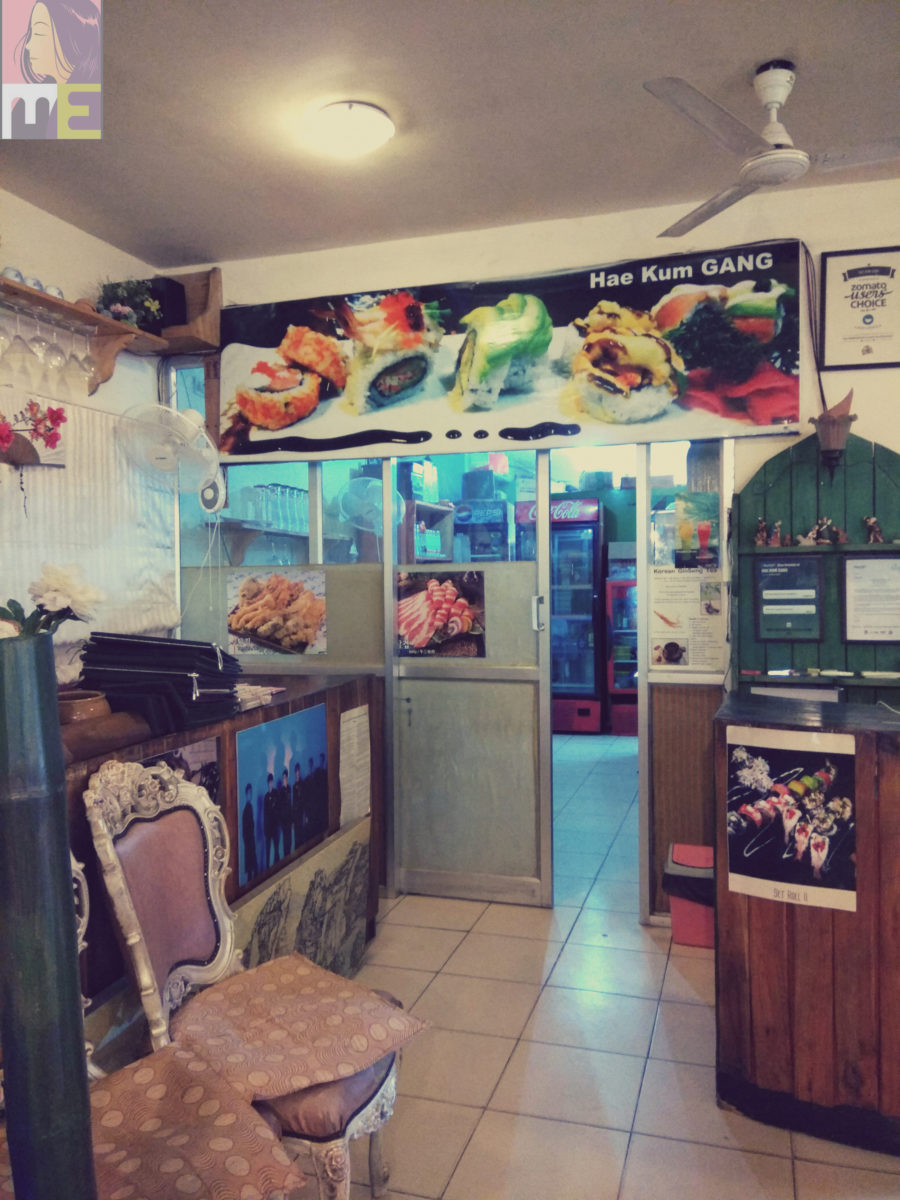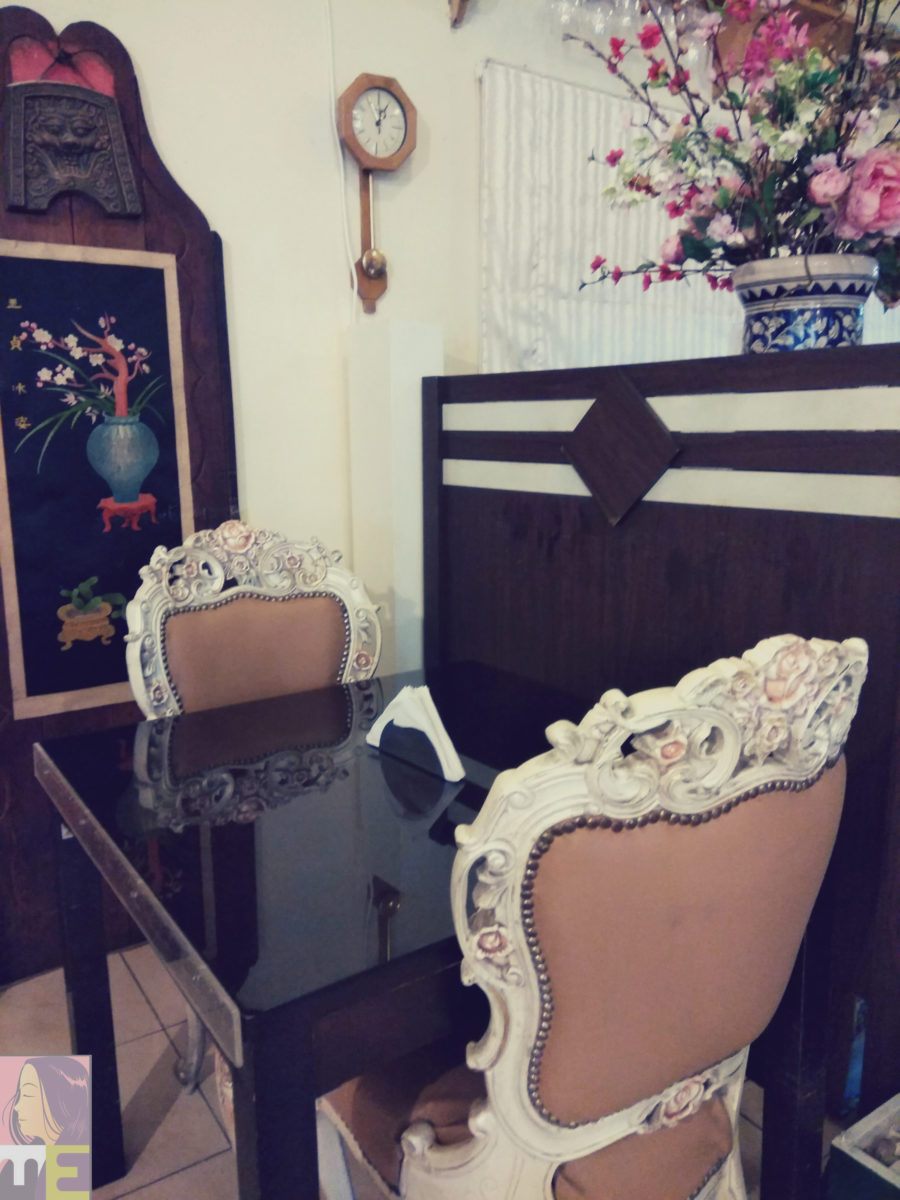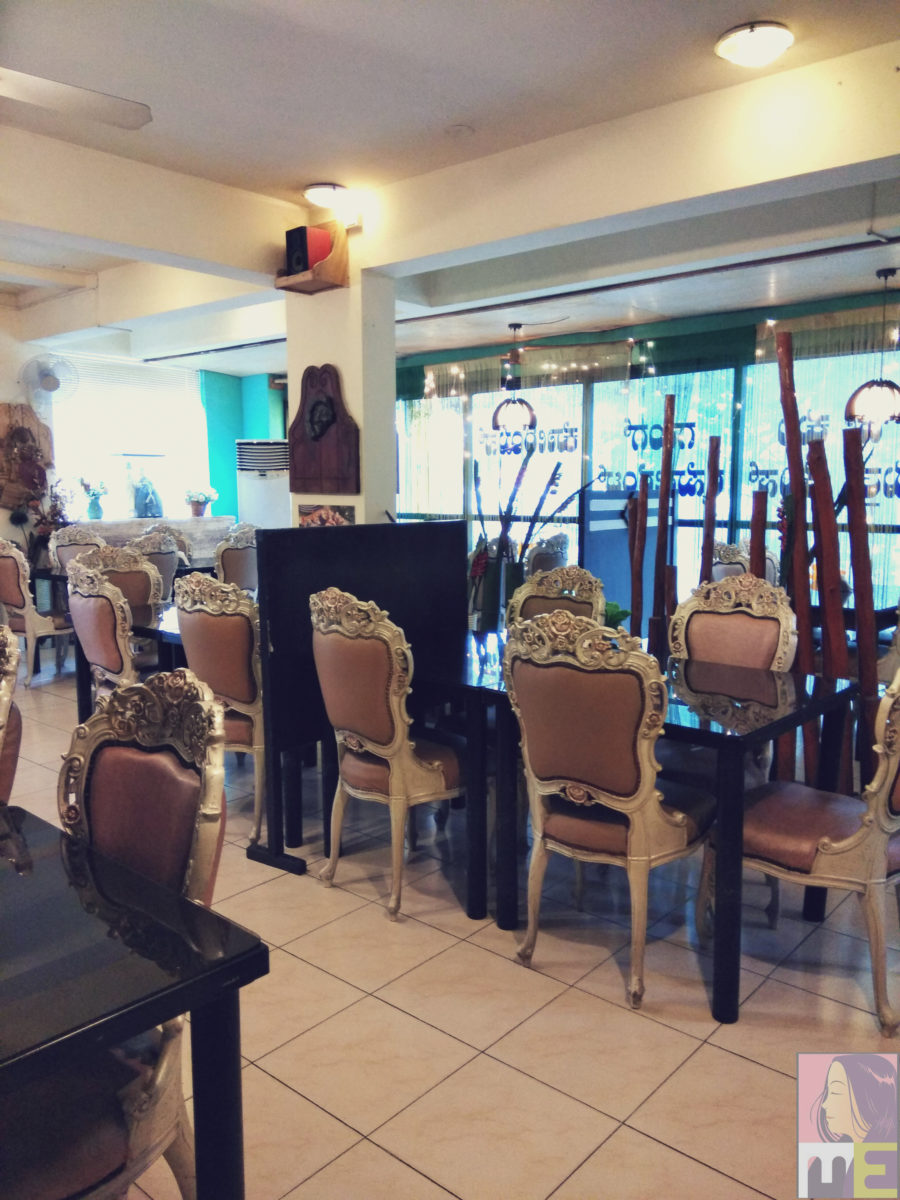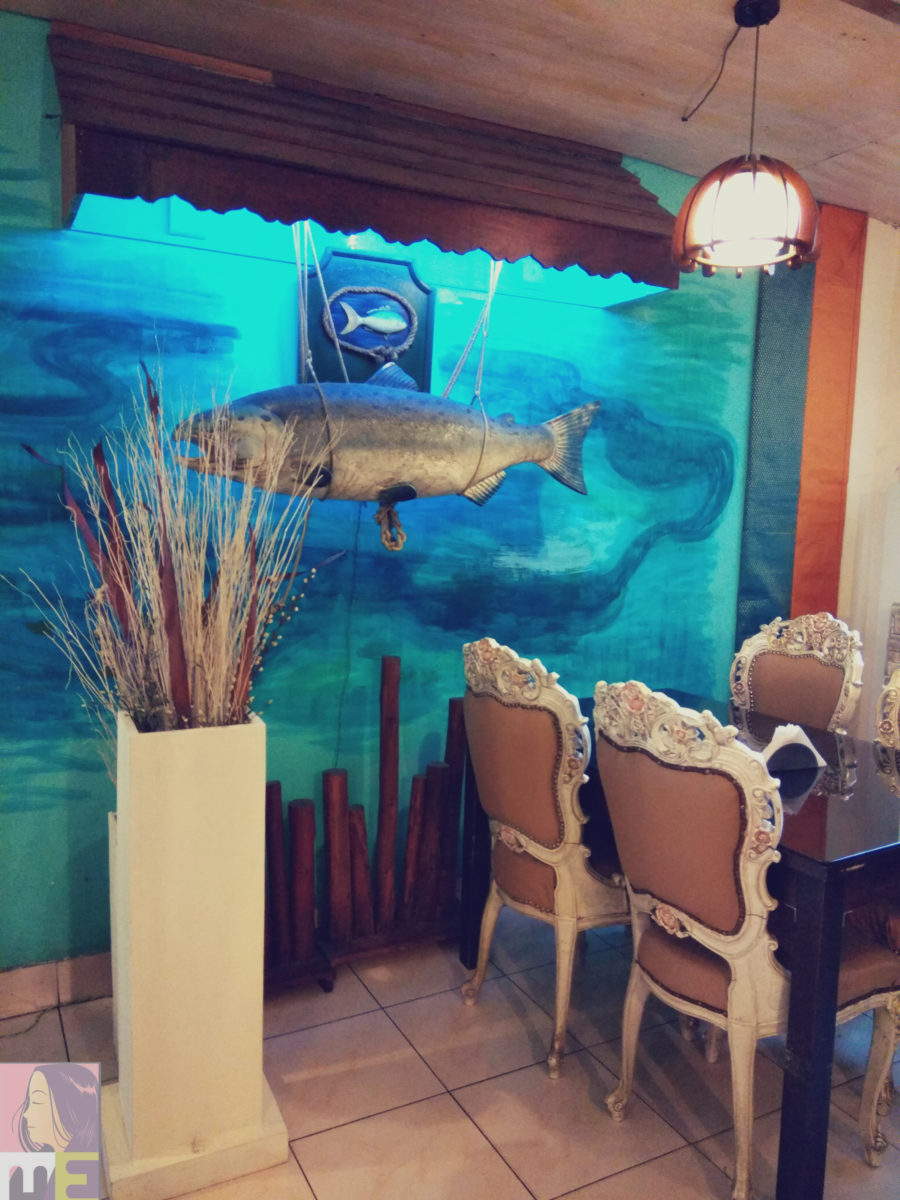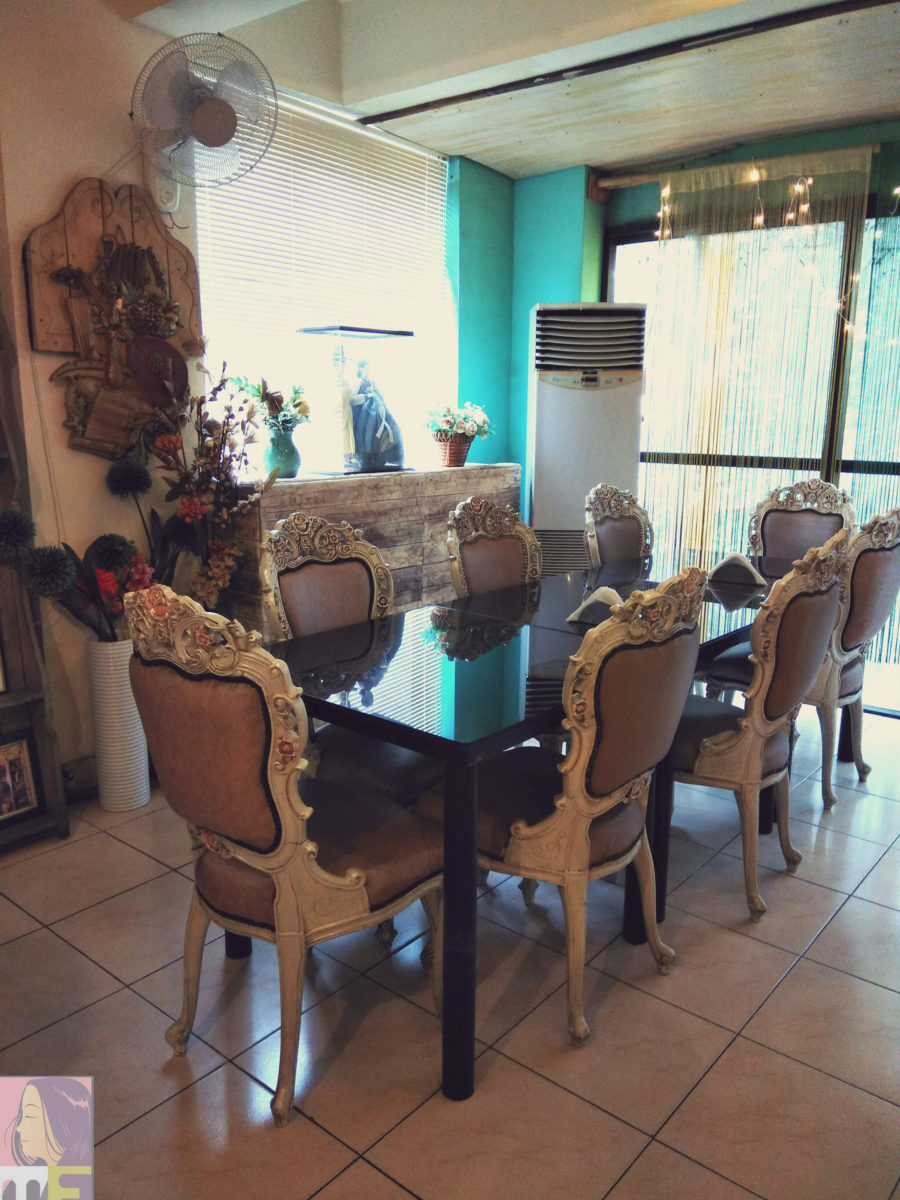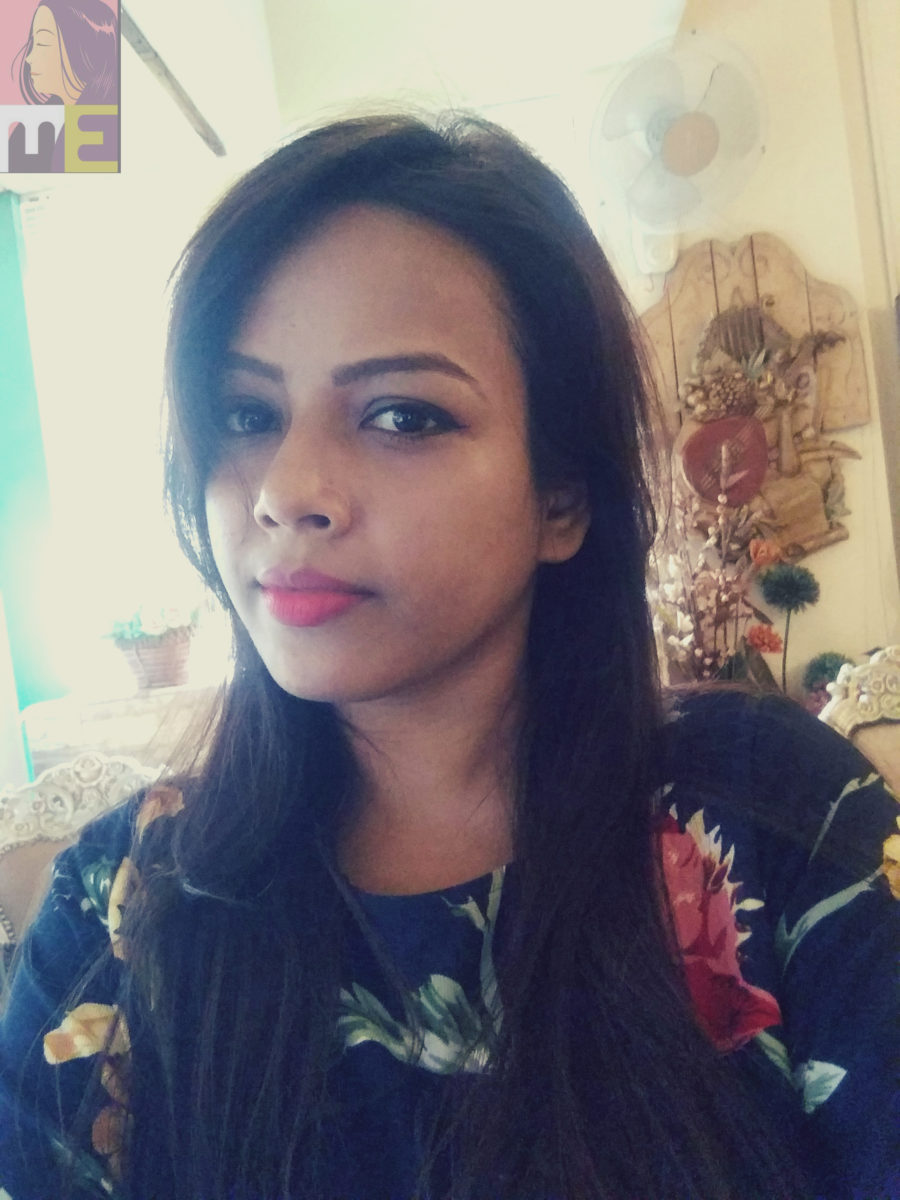 Soon afterwards a few employees came in and took our orders and before we knew, the place was flooding with customers. I checked my watch again, it was just 1 'o' clock and almost every single table was occupied. Wasn't it an empty vacant room just a moment ago?
Anyway, I ordered Kimbap (my boyfriend's favourite who wasn't accompanying me this time)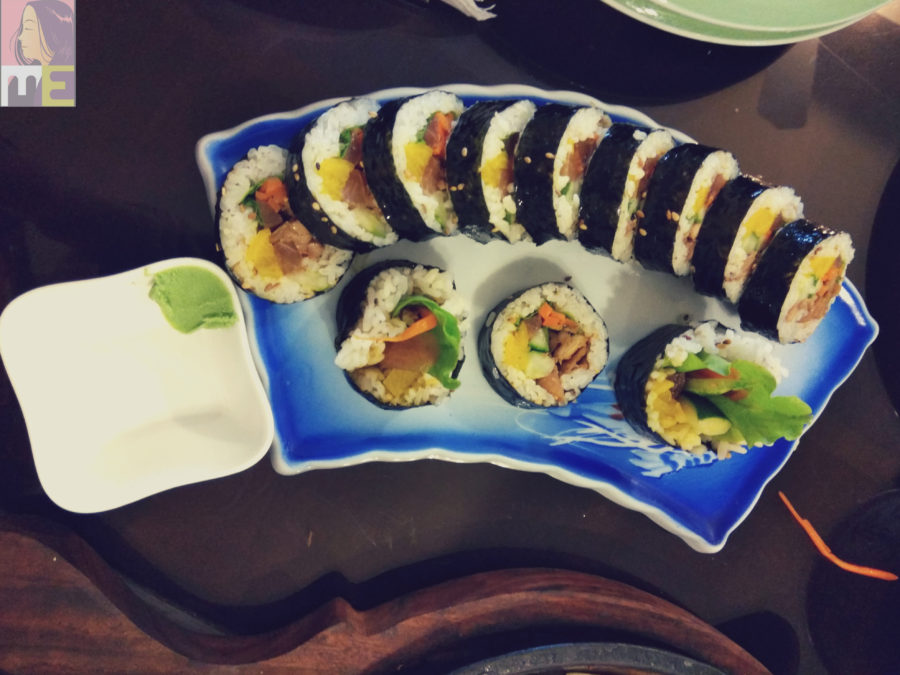 , Bibimbap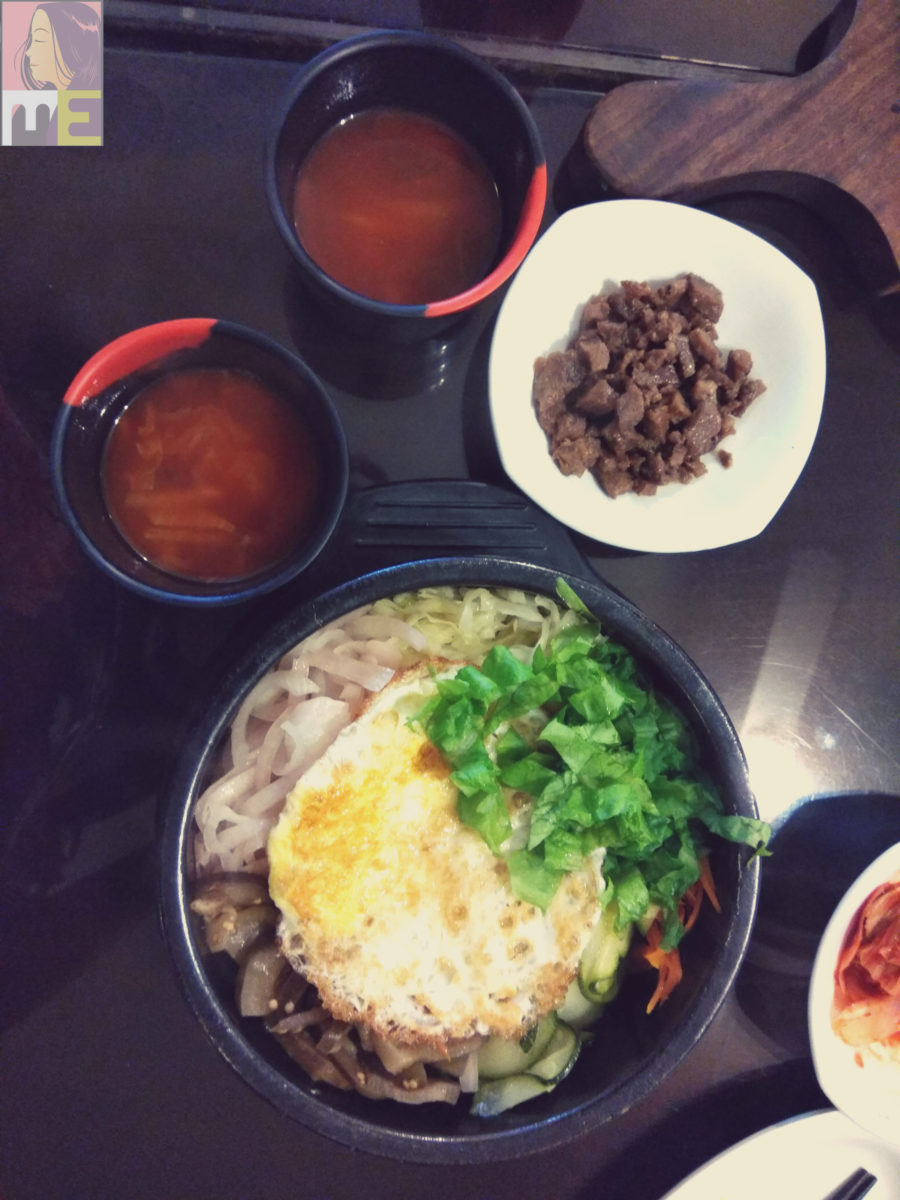 and my mom chose Chicken Chulpan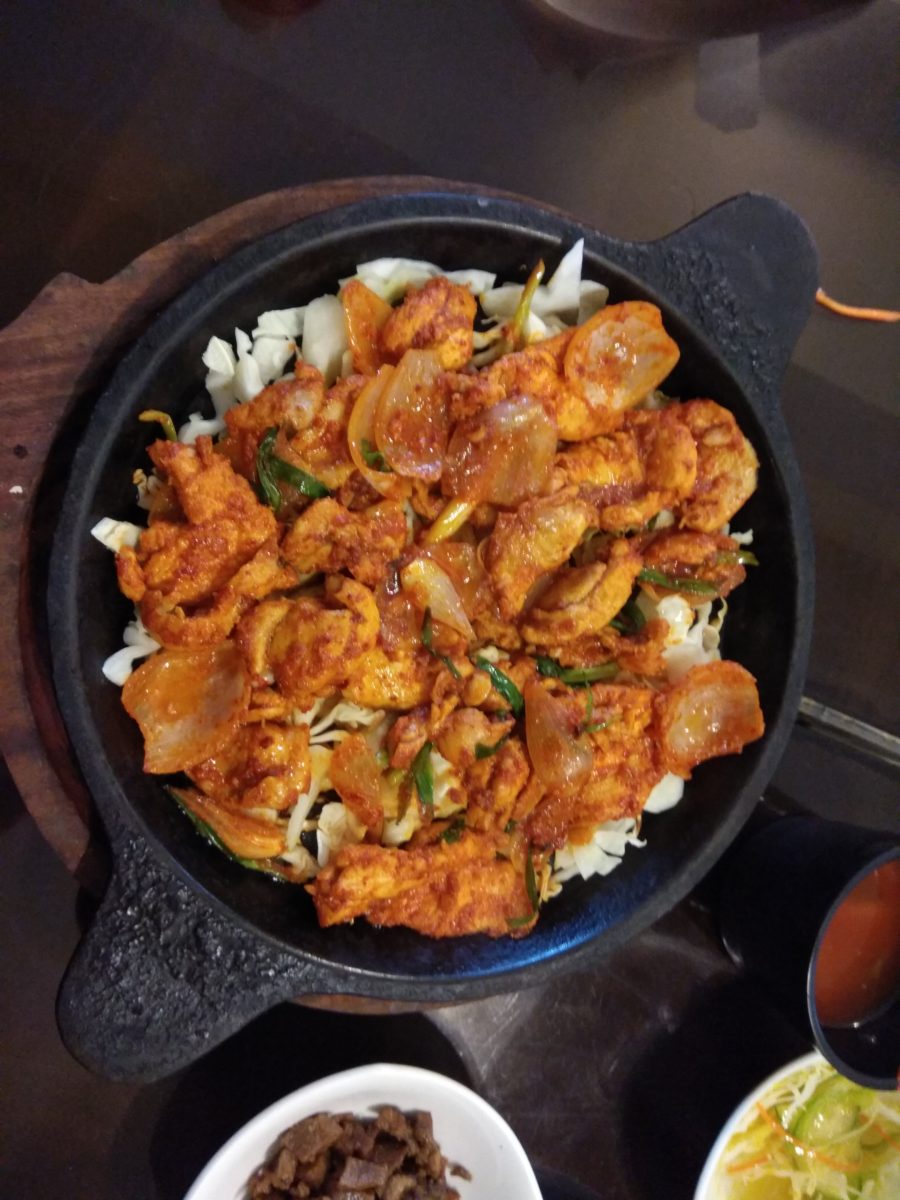 . Since my dad's the only one in the table that eats beef, I ordered a beef Bibimbap for him and requested them if they can get the beef in a separate bowl so that mum and I can taste the rest of the Bibimbap and they were too nice to accept it.
We didn't have to wait much for the order to arrive and soon we were served with some amazing side dishes.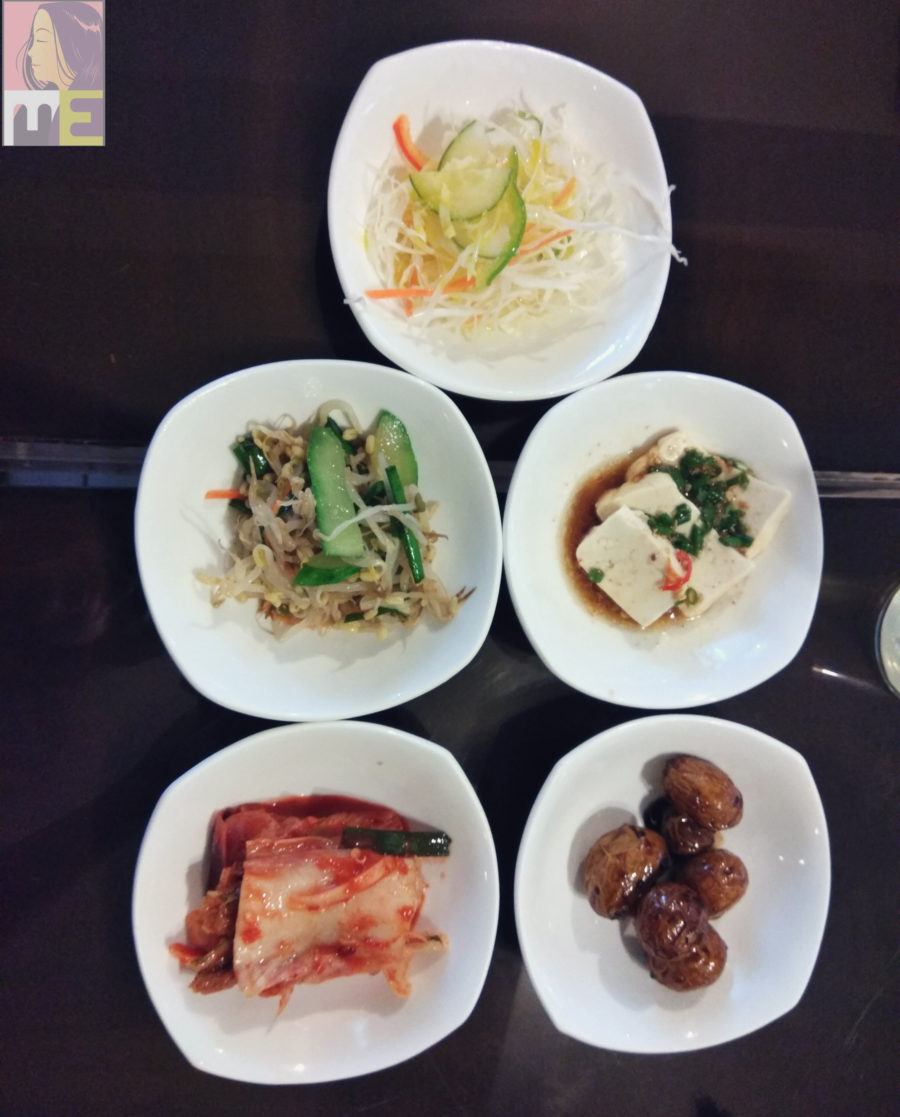 I took the opportunity to spread my love for kimchi, sweet baby potato and soybean sprouts among my parents and I was terribly successful. The rest of the orders followed shortly and we dig in. Every time I visit a new Korean Restaurant it ends up being a lot better than the previous one and I end up saying that it's the best Korean Food I've ever had. Well, no exception this time.
The Kimbap were the best I've ever had. It was my first time trying Bibimbap and Chicken Chulpan so I can't compare them if they are better than the other Korean Restaurants I've tried, but they were finger licking good. My favourite was of course the Kimbap and my parents' ended up falling in love with the chicken chulpan so bad that they got one plate parceled for my sister.
The staffs were too nice and friendly and willing to guide you through the meal if you are trying Korean food for the first time or if you aren't sure how to eat any dish in particular, what sauce to mix with what dish and stuff.
The cost was on a bit higher side but I wouldn't complain as Korean Dishes are still considered exotic in India and besides, some of the ingredients used aren't available very easily, so it sounds reasonable.
Our total bill was around 2,400 Rs and we had 2 Korean Chicken Chulpan, 1 Bibimbap and 1 Kimpap.
Will I suggest it?
Yes.
Rating:
5/5
Zomato link: