Hey guys, hope you are doing well, today am back with yet another review of a product that seems to help control my severely irritated skin.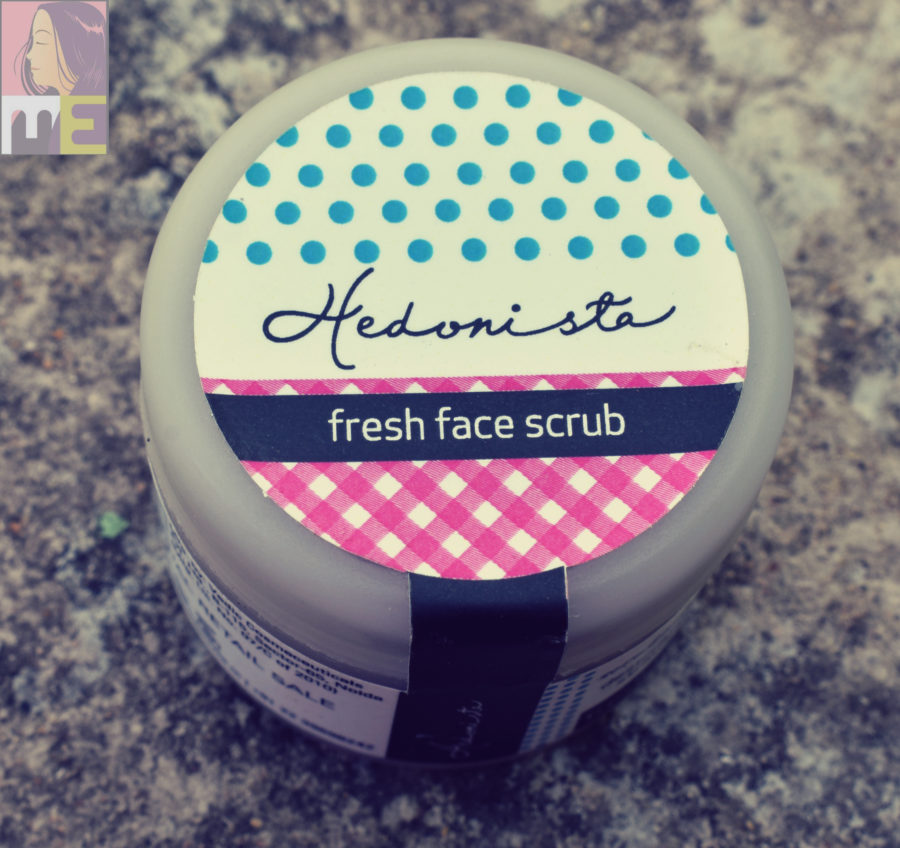 Hedonista Fresh Face Scrub is a gel based face scrub with desiccated coconut and strawberry seeds. This all natural face scrub detoxifies and brightens your skin giving it a beautiful glow. Great for all skin types. This is a luscious recipe. All natural & handmade with high-quality ingredients and organic oils.
Price:
Rs.1045 for 105 gm
Ingredients list
Aqua, Desiccated coconut, Vegetable glycerin, Walnut shell powder, Strawberry seeds, Xanthan gum, Potassium Sorbate, Sodium Benzoate, Sodium Hyaluronate, L Arginine, Lactic acid, Sodium Gluconate, Fragrance oil.
NO Parabens, Sulphates, Silicones, Artificial colourants or fragrance, Palm oil, Petroleum derivatives, Phthalates, Amines, PEGs, Formaldehyde.
My Experience:
Personally I prefer staying away from scrubs that contain nut shells, especially apricot and walnut, they do more harm to your skin than good. However, I made an exception when I received the Hedonista Fresh Face scrub with my Fab Bag because I love Hedonista products and since it was a sample size product I thought, well I can try it a few times.
When I first used the scrub, my bumps were in a terrible condition. As soon as I opened the lid I was mesmerized with the strong strawberry fragrance. Yes, I love strawberries. The texture and consistency was a lot different than any other scrub I've ever used. It was brownish and jelly like. I scooped out a little scrub with my finger tips after double cleansing my face and scrubbed very, very gently for maybe 1 minute. Now if you ask me why being so gentle? 1stly, I prefer chemical exfoliators over physical scrubs and secondly because it contains walnut shells. If it wasn't a Hedonista product, and there wasn't some luxurious other ingredients present, I highly doubt I would be putting it on my face in the first place. But anyway, I did apply it on my face but very, very gently.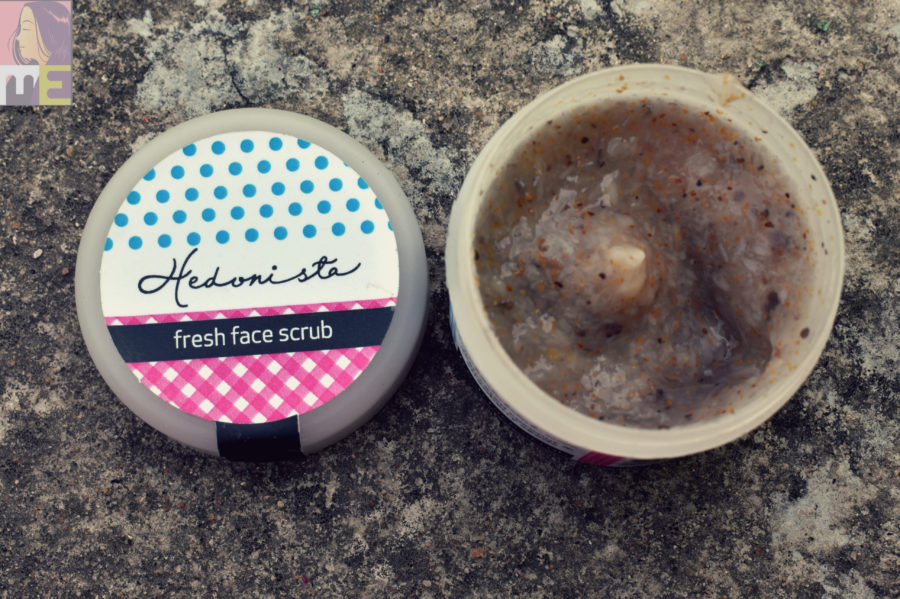 After scrubbing away the dead skins I let the scrub sit on my face for a few seconds imagining it's detoxifying my skin. After I washed my face there was an oily residue on my face. Even though it didn't bother me much, I usually apply a wash off mask post exfoliating so the residue got washed away along with my wash off mask. The next morning I woke up to a brightened face and a much controlled break out, as if the angry bumps were calmed down for a day or two. I usually exfoliate once a week, especially when I use a chemical exfoliator, but since it helps calm down my irritated skin for a day or two, I've been using it twice a week very carefully, and my skin is loving it (seems so).
Pros:
Does what it claims
Controls breakout
NO Parabens, Sulphates, Silicones, Artificial colourants or fragrance, Palm oil, Petroleum derivatives, Phthalates, Amines, PEGs, Formaldehyde.
Presumably organic
Smells amazing
Cons:
Contains wall nut shell
Hedonista products are usually a bit on the pricey side, but for some products, the ingredients are too luxurious to make the price look reasonable, but I wouldn't personally spend a 1000 bucks for a scrub that contains walnut shell
Where to buy:
Official Site,Nykaa, Purplle, Flipkart
Rating:
4.5/5