As you guys might know that I've been suffering from chicken bumps on both of my cheeks ever since I used a contour brush at Sephora around 3 months ago. Over the time it got worse as I have been going through some stuff that didn't allow me to take better care of my skin. However, it's time I do start taking care of my skin and thus I introduced some healing and soothing products in my skincare regimen that includes ingredients like neem, aloe, bija and tea tree.
Since I started treating the bumps when they were already severe, I know that nothing will work overnight. However, there are a few products that minimize the redness and swelling the night after application and the Oshea Neempure Anti Acne & Pimple Face Pack is one of them.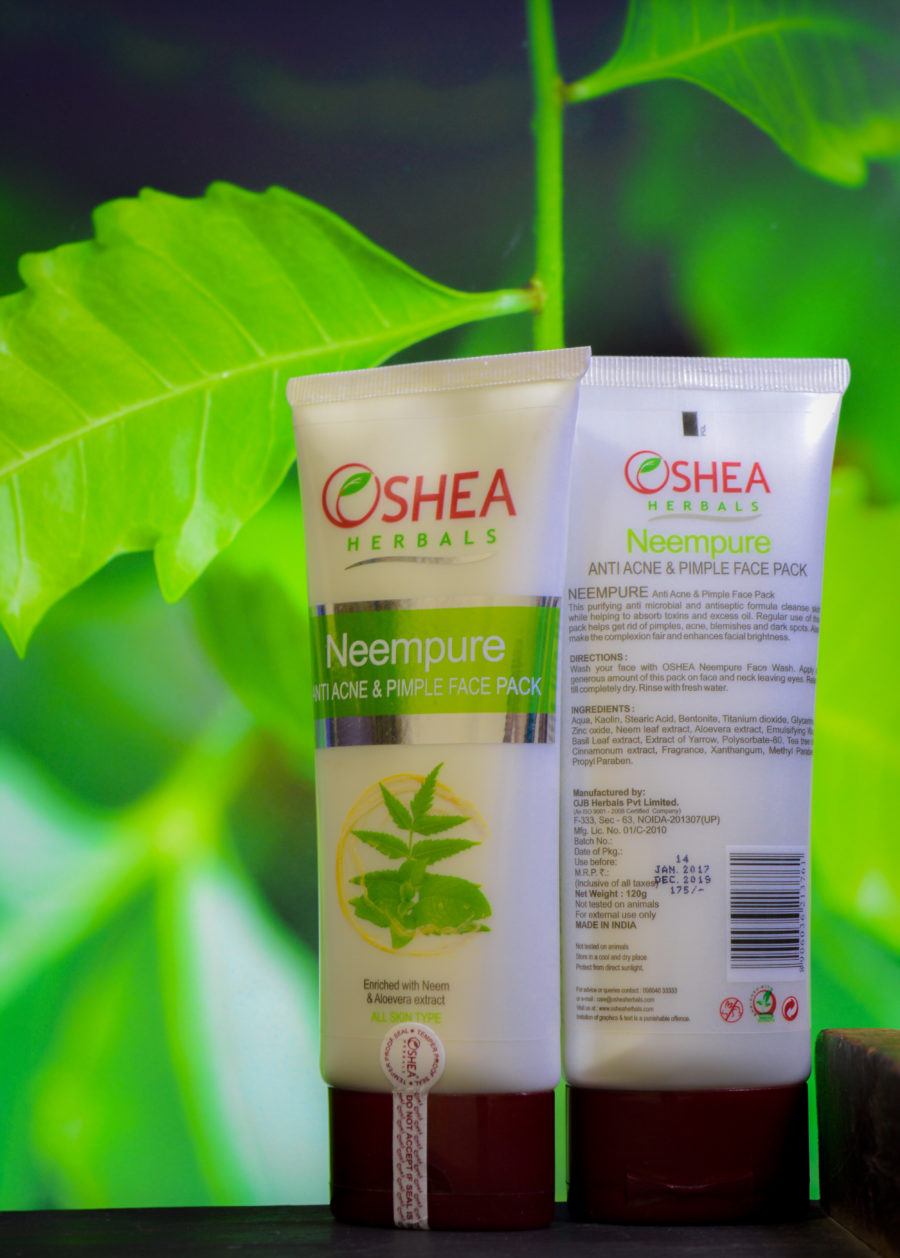 Product Claims:
This deep purifying anti microbial and antiseptic formula cleanses skin while helping to absorb toxins and excess oil. Regular use of this pack helps get rid of pimples, acne, blemishes and spots. Also make the complexion fair and enhances facial brightness.
ACTIVE INGREDIENTS :
Neem and Basil Leaf Extracts: An universal anti-septic and anti-microbial, helps in curing acne, pimple.
Aloe Vera Gel- Excellent Moisturizing and skin healing properties.
Tea tree Oil : Antiseptic, Anti Acne, Antimicrobial properties
Cinnamon : Astringent properties .
DIRECTION : Apply a generous amount of this pack on face & neck leaving eyes. Relax till completely dry. Rinse with plain water
My Experience:
Going through the ingredient list I was immensely impressed, neem, basil, aloe, tea tree oil all compacted in just one product? Yes please! I would have been a lot more excited it wasn't loaded with parabens as my skin is not in the best condition to be loaded with added preservatives, especially parabens. However, since my other products are paraben free I went on applying it.
The product claims that regular use will help fight acne. I have never used a wash off mask on a regular basis but since this one does not dry off the face I think one can try using it regularly if they want.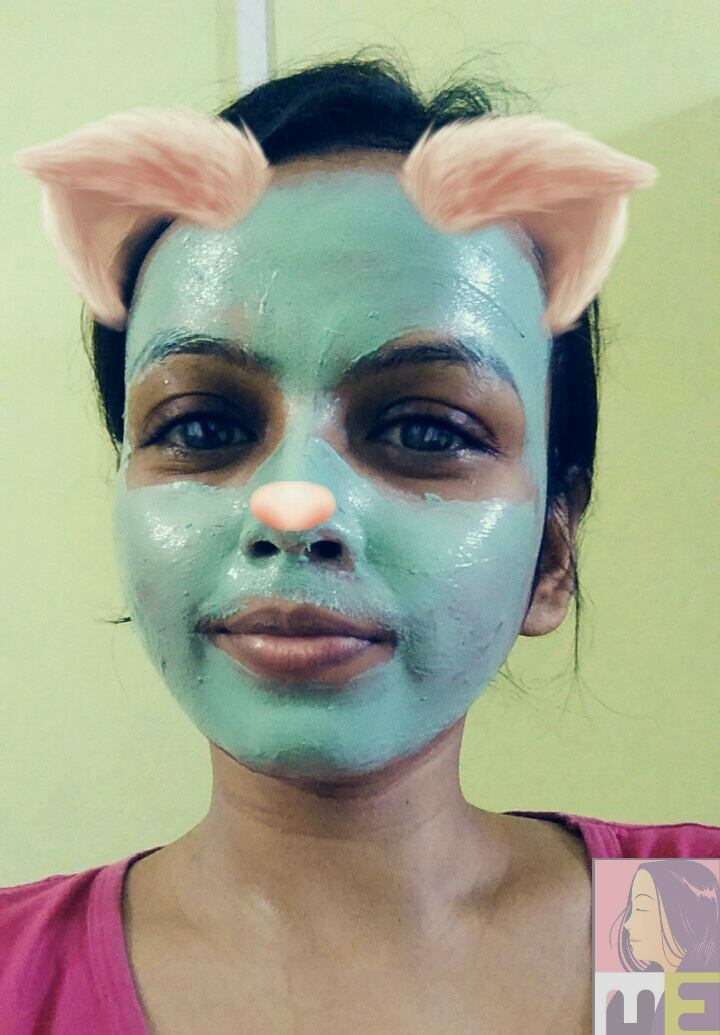 The face pack applies smoothly all over the face and you can take hulk selfies if you want. It takes a lot of time to dry off completely so you can take A LOT of hulk selfie by that time. I usually wash it off after 30 minutes and my face doesn't feel too dry. I follow it up with my usual routin- toner, sheet mask (occasionally) and then finally a moisturizer. I do not usually notice any immediate effect after using the pack, but the next morning the bumps looks minimized. Unfortunately enough, whatever product that helps minimize the bumps, I don't think I have come across any that permanently minimizes them as the bumps grow back as the humid weather in Kolkata takes a toll on my skin.
Final Verdict, I don't have severe acne issues so I can't really tell how it might work on acne prone skin. The bumps that I got recently are completely different from acne; however, occasionally one or two acnes pop out amongst the bumps. On the other hand, my bumps are actually severe, and even though this pack hasn't completely healed them, they do look controlled post application. So am not guaranteeing it will work on everybody like it worked on my skin, but it's definitely worth a try.
Pros:
Contains neem
Contains basil
Contains Aloe
Contains tea tree oil
Does what it claims
Applies smoothly
Washes off easily
Pocket friendly
Travel friendly
Cons:
Price:
Rs. 175 for 120gm
Where to buy:
Official Site, Amazon, Flipkart, Ebay
Rating: 4/5
NOTE: PR sample but the opinions are completely honest.