Being cursed with a terribly sensitive skin that gets tanned like nuts, I'm really good at the de-tanning game. My go to DIY de-tanning mask is a mixture of gram flour and tomato- gram flour being used as a base and tomato as the de-tanner. However, I cannot possibly carry my ingredients with me during my trips so I keep the Tonymoly Tomatox Magic Massage Pack Samples handy in my kit, especially when I travel to destinations that gifts you with a tanned skin.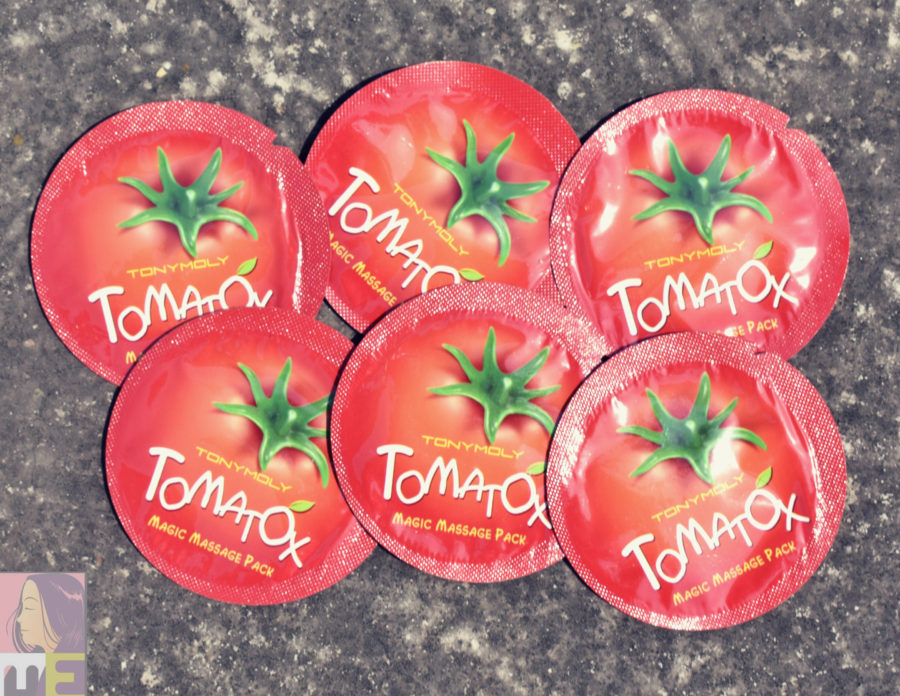 What Tony Moly says: 
Tomatox Magic White Massage Pack contains fresh tomato and vegetable extracts. With the bright red granules of oxygen bubble, it purifies the skin and then provides a large amount of oxygen deep into the skin, instantly leaving the skin fair, smooth and delicate with an even tone.
Tomato is rich in vitamins and minerals. It can get rid of the toxins of skin. The product is especially suitable for sensitive skin. Vitamin A and lycopene, the anti-oxidizing ingredients of tomato, are widely used in the pharmaceutical sector to help control puffiness and relieve chafing.
Therefore, this product is suitable for sunburned skin, skin with accumulated melanin, as well as dull skin due to poor blood circulation or bad living habits.
My Experience:
My initial impression on applying the mask for the first time was being extremely pleased by the fact that it spreads evenly and smoothly all over the face. I love applying a thick coat all over my face and one sample contains the exact amount to cover the whole face and neck with a thick coat. I usually wait for around 15-20 minutes after applying the pack and it doesn't really dry up completely. It doesn't take as much effort to wash it off like the clay masks usually requires and it's a relief as I apply clay and charcoal masks frequently and am used to spending so much time washing them off.
I first used three of these samples during my 8 day Andaman trip when my skin tanned at least 3 shades darker and wasn't in its best state. I cannot say that they magically reduced the tanning like my DIY tomato masks does but they certainly de-tanned, brightened and evened out my skin tone to some extent. The heat was too severe that even reapplying Cushion Compacts with SPF 50 every 3 hrs didn't work and I ended up getting tanned even some more the very next day after applying the mask pack. However, I'm thankful for the little de-tanning effect I received during my trip under the scorching sun and I would have probably came back with worse skin if I hadn't applied these masks in between my strolls under the sun.
The second time I applied these masks was during my 10 day stay at Bangalore this summer, I took 6 sample packs and shared 2 with the friend I was crashing with and she loved them so much that she ordered the full-sized pack. To be very honest, I didn't pick the right time to visit Bangalore this time and ended up getting severely tanned. There were days I stayed in until the sun went down and indulged in a little skincare during that period. Every time I used this mask, I de-tanned a little and flaunted a brightened skin throughout the evening. Nevertheless, I kept getting tanned the following days and it pretty much became a circle.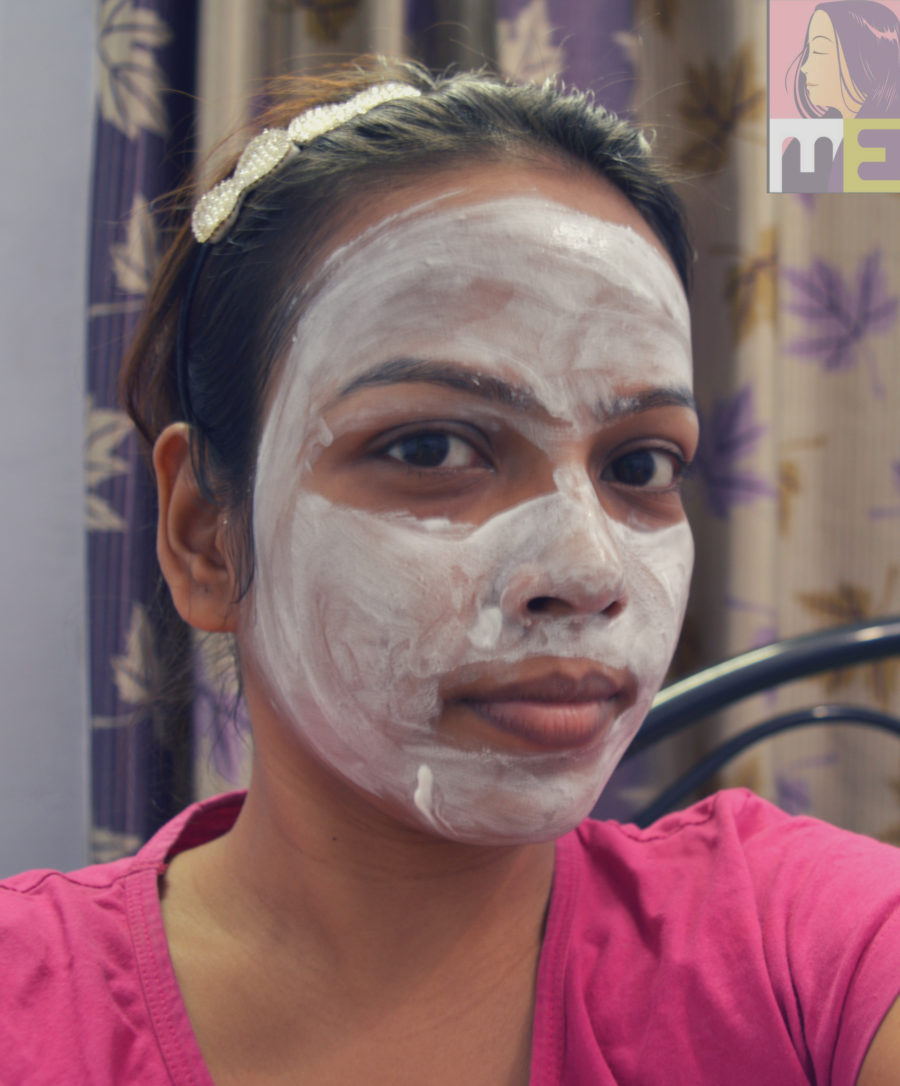 Final Verdict:
It de-tans, brightens and evens out the skin tone to some extent but I probably won't purchase the full-sized product as my DIY de-tanning/brightening pack works much better (even though I'm too lazy to make it unless my skin is at its worst). But I'll keep ordering sample packs every time I travel.
Where to buy:
Pros:
De-tans
Brightens
Evens out the skin
Calms irritated skin (not recover, just calm)
Spreads evenly and easily
Cons:
Nothing.
Rating:
4.8/5