If you guys don't already know, I am a sucker for stationeries. I actually go on stationary shopping expeditions like a school kid, even when I don't need any. The ones that I usually keep obsessing over are the spiral notepads and post-its, but recently I decided to upgrade my stationary collection with the more useful ones, useful for women (I still want to say girl) my age or for a blogger. I really have been looking for planners and blogging planners and everything that's required for a blogger and I have come across a planner that's really cool.
Bhasad Planner: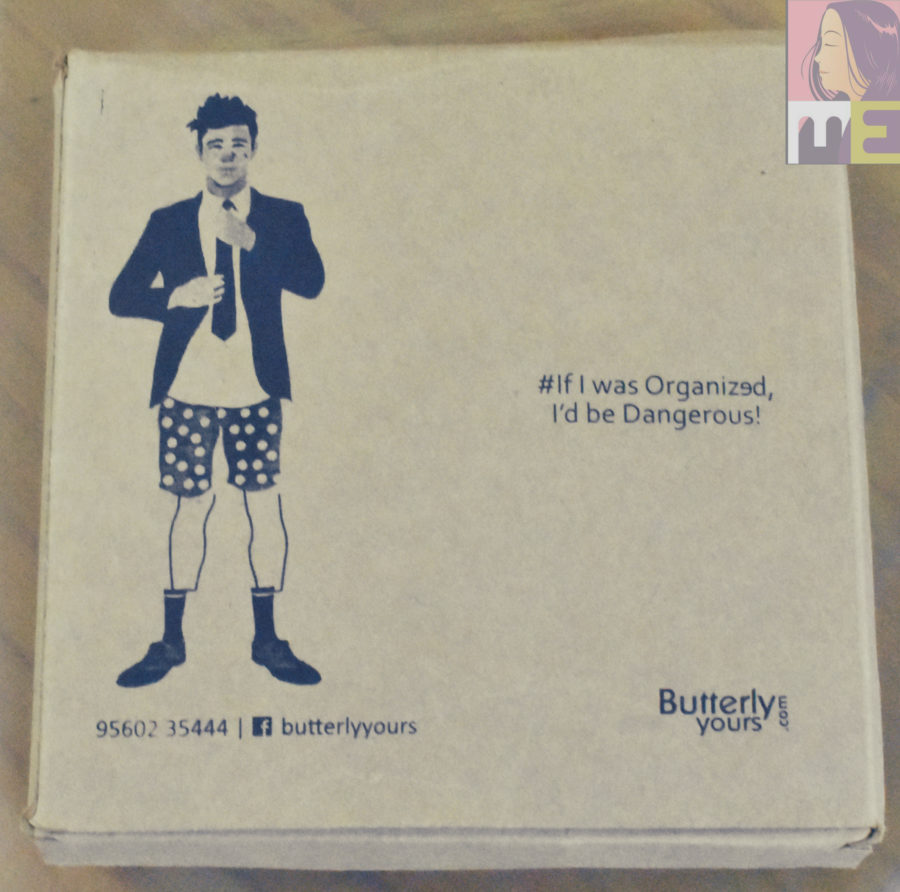 An exclusive personalised& handy organiser to flaunt for real and feel crazy about. A must have accessory for your desk that makes you J and have your friends going gaga about it Features that make it irresistible are • Helps you prioritize your to-do list and stay organized • Uses 'The Desi Dilli Slang Lingo'. Who said Organized has to be #NotSoCool • Premium Quality Faux Leather Casing • Comes personalized with your name on it. • Comes in 4 colors- Hot Pink, Shiny Black, Parrot Green and Ferrari Yellow • Best 'Out of the box', cool and funky gift So when you buy one don't be surprised if your friends ask only one question 'Where did you get it from??'
My review: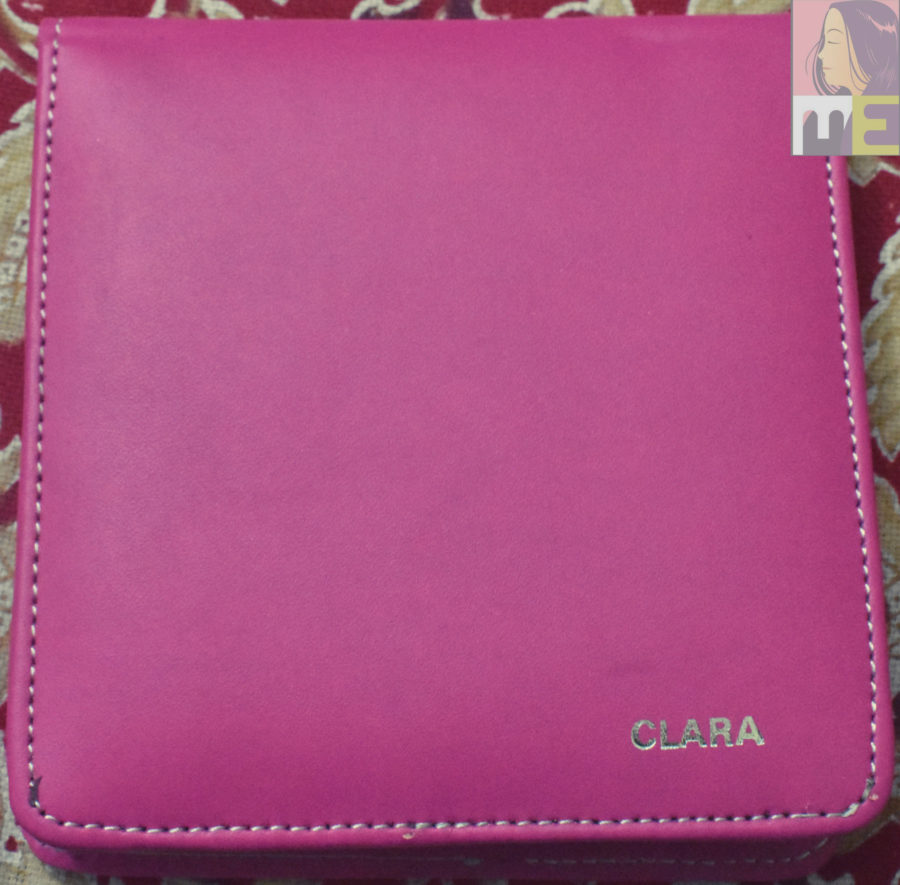 The planner came in a cardboard box with the tagline #If I was organized, I'd be dangerous, pretty much sums up my life. I chose the colour pink which happens to be my favourite colour and my name was imprinted in silver colour. Inside there were 150 pages that had 4 sections on each-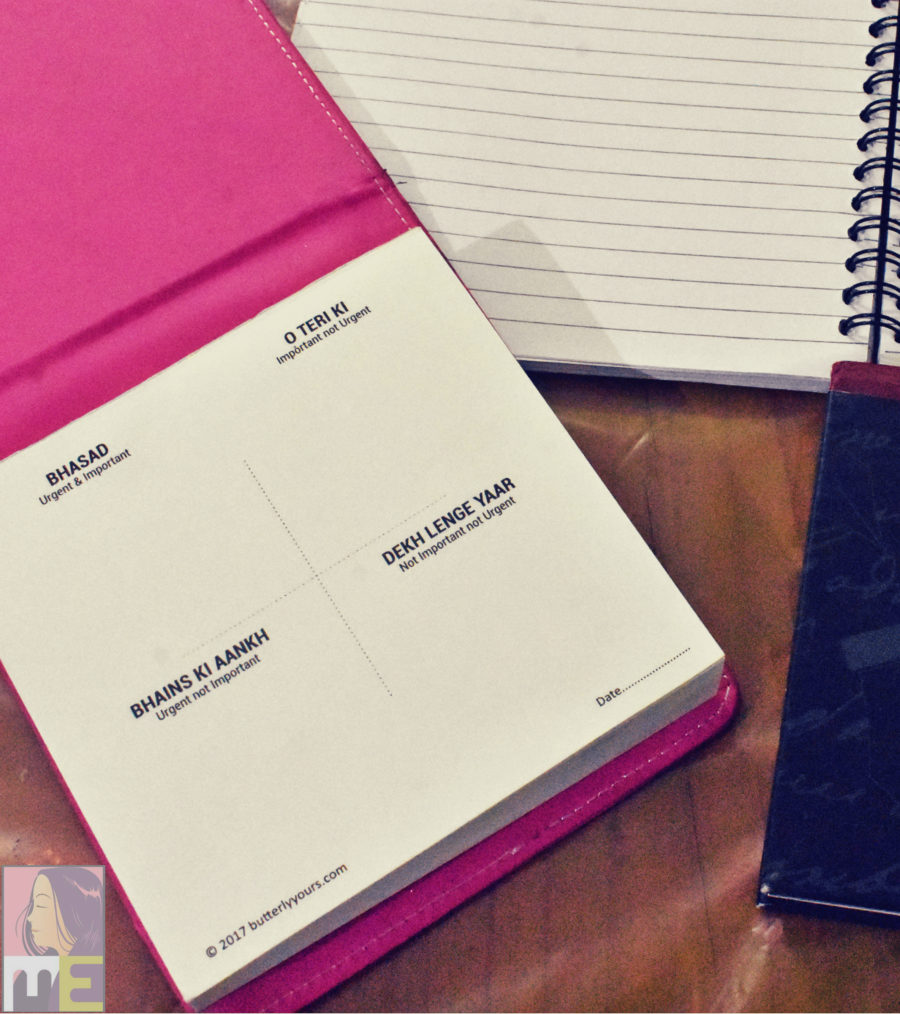 BHASAD – Urgent & Important
O TERI KI – important not Urgent
BHAINS KI AANKH- Urgent not important
DEKH LENGE YAAR – Not important not urgent
I'm the bong girl that isn't much acquainted with Delhi slang, but I loved how they made organizing look like a cool task. People my age and generation, we are youngsters at heart but have started our journey in our respective professional careers; we need these kind of fun and quirky things in our work surroundings to keep our young spirit alive. Okay I admit, my work is already fun, I get to go out and have fun photo shoots, I get to stay indoor and work from my bedroom, I am my own boss, and these kind of cool, quirky stuffs make my work even a bit more fun, in short, this is the most suitable thing in my work space.
But there are people who does not enjoy their work as much as I do (me 2 years ago) and this planner is one of those things that bring a smile to the face they are loaded with work pressure.
Overall, I really recommend it to people that has a similar attitude towards life, like me, or the man on the cardboard box.
There's just one thing I would have loved even more, if the categories had bulletins because you can have more than 1 important/urgent/not that urgent task for a single day.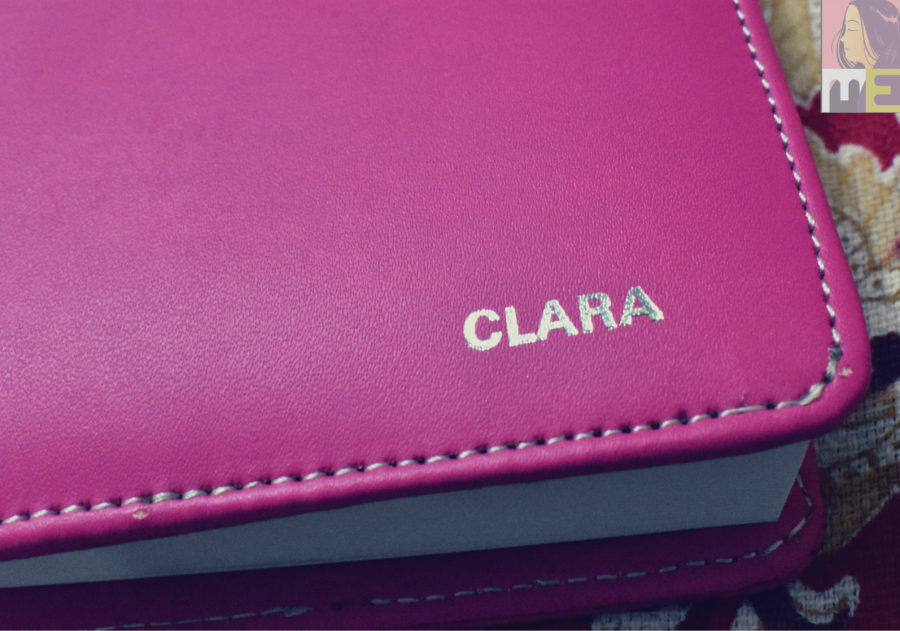 Where to buy:
http://www.butterlyyours.com/buy-online-bhasad-planner-diary.html
http://www.amazon.in/Butterly-yours-Bhasad-Planner-Organizer/dp/B01EAL004U
https://www.snapdeal.com/product/butterly-yours-black-faux-leather/666448428703
https://paytm.com/shop/p/butterly-yours-pink-faux-leather-bhasad-planner-diary-cum-organizer-2016-STABUTTERLY-YOUBUTT246689346161FD
Price:
Rs 349