Hey guys, today I will be reviewing a site that sells a variety of range of products: from sweets to beauty products to home decor, and the list goes one. It's a one of a kind website that sells the speciality of every region from India. If you are a Bengali but residing in South India or North, or West for that matter and you are craving rosogolla, you can actually order none other than K.C Das rosogolla from their site. Same goes for every other region, no matter your roots are in Gujarat, or Nagaland or U.P no matter which part of India you are from, you can stay away from your home and can still enjoy the specialty of your hometown, yes even if you are staying abroad.
About SaleBhai
Salebhai is a one-stopdestination for food specialities. They have products from 100+ cities, 300+ reputed regional sellers and they do a fresh and timely delivery. All the products that saleBhai offers are 100%. authentic. Sale Bhai an e-commerce platform offers you a diverse range of authentic products from across the country to strike a chord at a price you will love.
My Experience With Salebhai:
Browsing and ordering through the website is really easy. There's a tab where you can chose regional specialties from, there's a tab for Sweets & Snacks where you can get almost every sweet & snacks from across the country. Then there's Chocolate & Bakery, followed by Dry Fruits and the Arts & Handicrafts. You can choose from a variety of mesmerizing art crafts from across the country and it happens to be my favourite section. Next there's Health & Herbal section where you can get a collection of some of the renowned organic brands from India, most of which I've already used and loved. Some of my favourite brands from this section are- Ancient Living, Omved, BioBloom, Vedantika Herbals, Woods and Petals, Sattvik organics, Natural bath & body. Then there's one category where you can get all the uncategorized products from.
Lastly, there are few more tabs for International Delivery, New Arrivals, Gifting, Puja and Mangoes.
I got myself a pair of Wooden Goblets from Nagaland from the Art & Handicraft section and I am in love.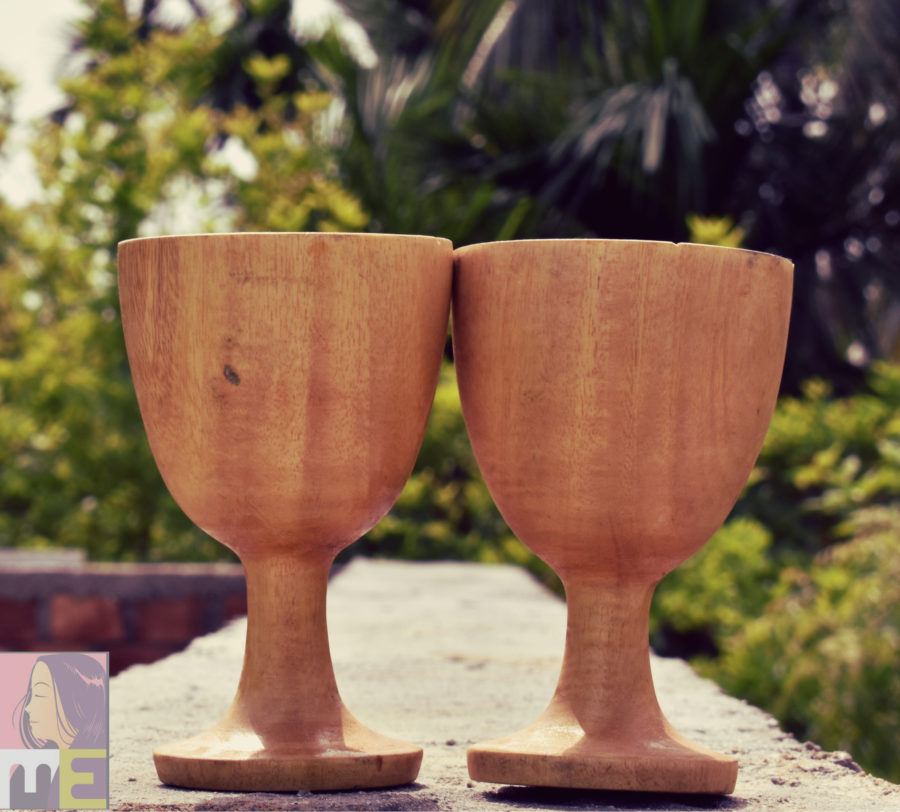 So if you guys are looking forward to purchase some gift items or you want to treat yourself or your loved ones with some regional delicacies, you know where to look. Thank me later 🙂
P.S:They deliver real fast.
NOTE: Sponsored post but my opinion is completely honest.