Hey guys, today's review will be a bit different from my usual posts; I will be reviewing a room freshener for a change. You guys might be aware how much I love lighting scented candles to uplift my mood, using a room freshener with an amazing fragrance is one more thing that works for me. There's something about fragrances that takes your mind to a better place.
I received the Vanesa Pour Home French Fushion Room Freshener in my P.A box and I have been loving it so far.  The floral fragrance is perfect for this spring/summer time and uplifts my mood in an instant. The fragrance lingers for around half an hour or a little more but the freshness lingers for a few more hours.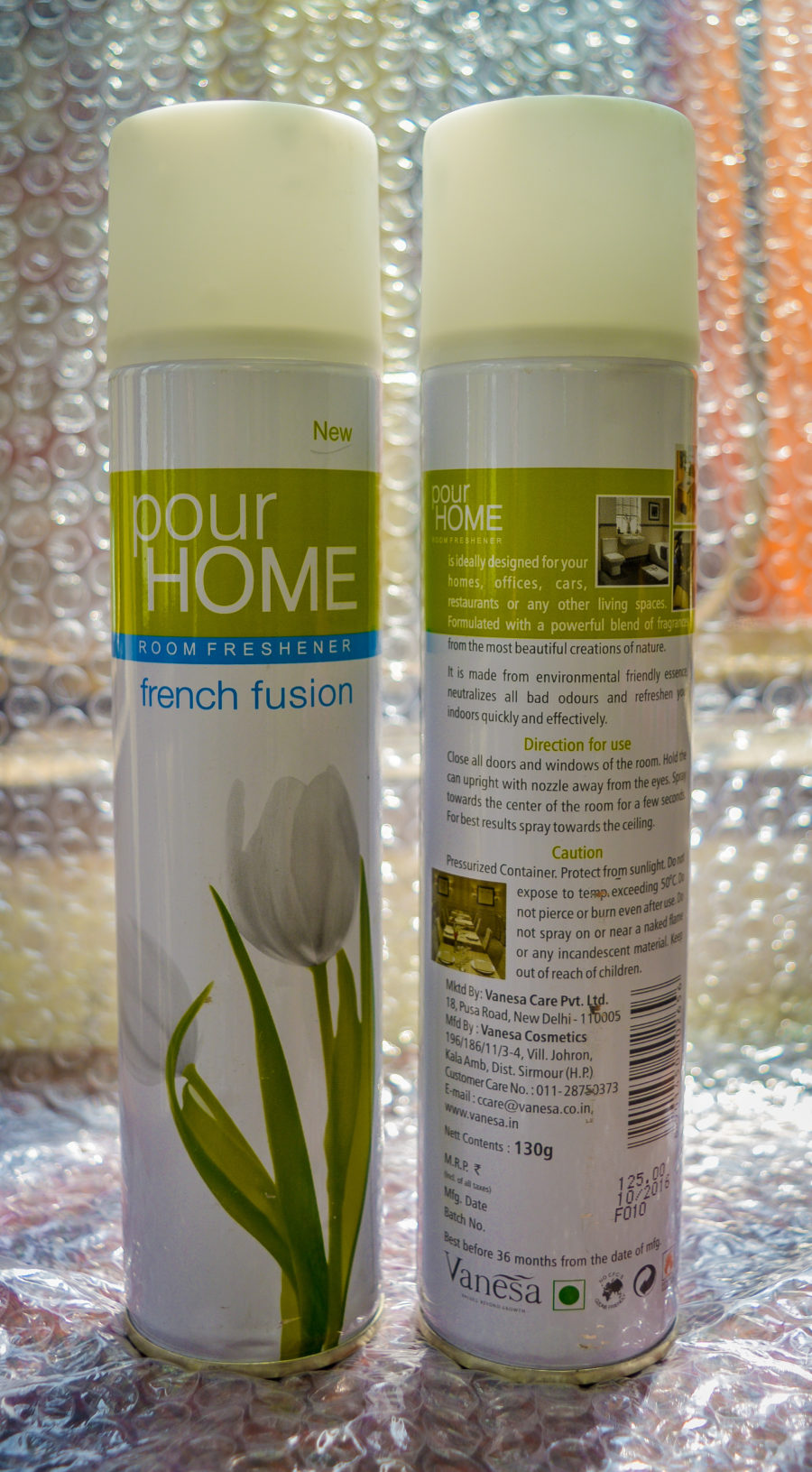 About Vanesa Care:
Vanesa Care is a leading aerosol manufacturing company. It has recently launched POUR HOME room fragrance range known as 'French Flora'.  It also has another variant 'French Fusion'.  These room fresheners are crafted with International aroma for your home freshness.
Price: Rs125 for 130gm
Where to Buy:
 Will I recommend it?
Yes
Pros:
Budget friendly
Easily available
Pleasant floral fragrance
Cons:
Nothing