Hey guys, hope you all are doing well. If you are following me on Instagram you'll know that I had been staying in Bangalore for a few days and I came home the day before yesterday. It feels so good to be home, sitting in the comfort of my own bedroom and reminiscing the previous week. If you have read the first half of my Bangalore trip you'll know that I really did not enjoy the first half of my trip. I wrote the post all the while hoping the next half to be be a little more eventful, and am really glad to say that it was indeed. Right when I finished off my first post I got a call from my friend to get ready to reach the location she's going to send. I saved the draft, got ready in about 5 minutes and went out. A little about my friend- she never gives details, if there's a plan she'll just say there's a plan, no details will be provided no matter how much asked. So I reached the location she sent only to find out that she didn't have any plans. She was standing there with her flatmate waiting for me to come and decide where we are going.  After a long duration of discussion we all agreed that we are going for a long drive, to where? Another long duration of discussion. At last we started without making our minds hoping to find our way to wherever we are going. After about an hour long drive we found ourselves on Mysore Road. While my friends suddenly jumped to the conclusion that we are going to Mysore, me being the 'plan destroyer' declared that am not going anywhere without a proper plan. So we headed to 'Rasta Cafe' a popular Dhaba residing at Mysore Road. The Dhaba was as pleasant as the drive itself.  Unfortunately I didn't get to click any decent picture, firstly because I was carrying my boyfriend's camera instead of mine which I was finding a little tough to operate and secondly it was almost midnight and I couldn't adjust the ISO on my boy friend's camera. We were exhausted as well and didn't even have the patience to keep trying to get a decent picture. We ordered two Pizzas- A Hawaiwan Pizza and Rasta Cafe Special Pizza. We were so hungry and exhausted that I don't even remember how they tasted. They didn't taste bad actually, only the Hawaiwan Pizza didn't contain anything else than Pineapple and Cheese (and of course the crust and pizza sauce) and I was just disappointed because I love my Hawaiwan Pizza with a lot more toppings along with Pineapples.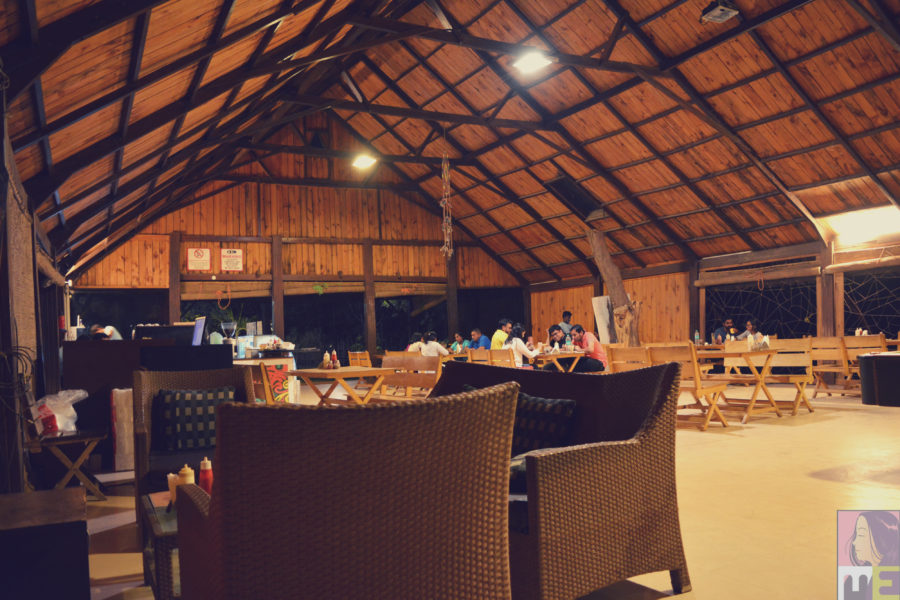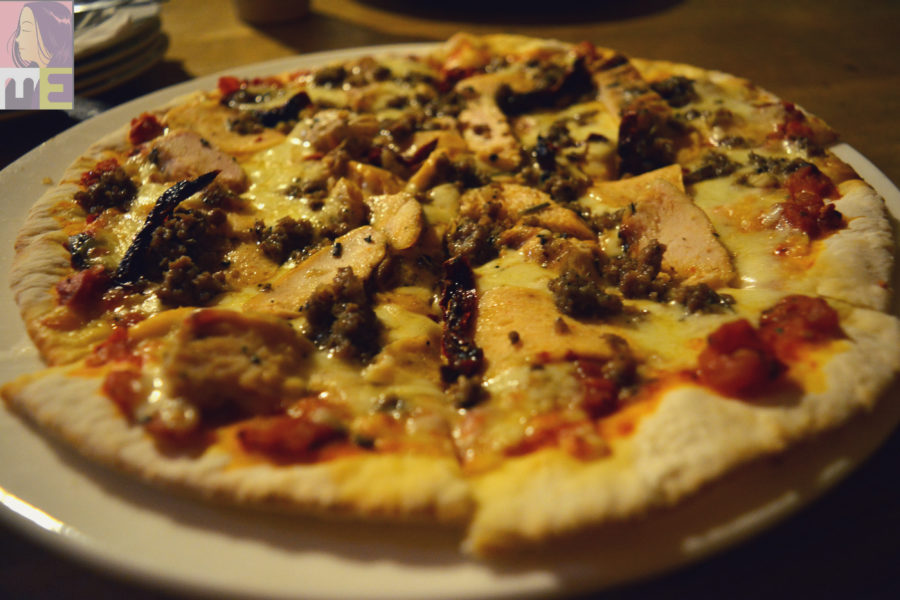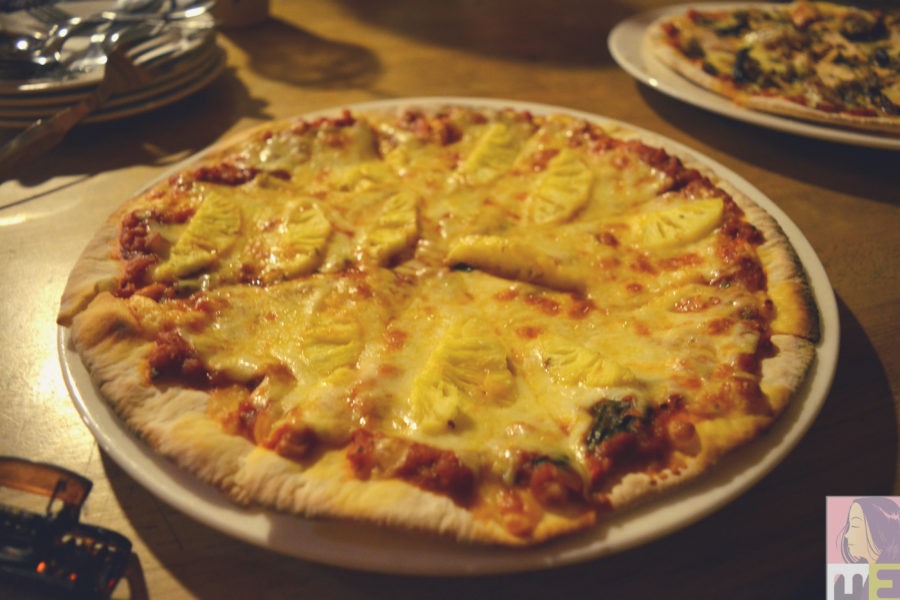 The next day I stayed in throughout the day time, published the drafted post and by the time I finished working on it, it was already evening. I don't exactly remember what I did that evening, probably dined out and slept it off.
The following morning I decided to be a little more active. When I planned to visit Bangalore I actually planned to try out all the Korean Restaurants over there but I have been hanging out with my friends who didn't take much interest in that particular cuisine so I decided to go on that expedition alone. I switched on my GPS and went to a Korean Restaurant called The Himalayan. Before heading to the restaurant I went to Sephora to exchange my Hightlight Contour Duo and then took a prepaid auto to the restaurant. The ambiance of the restaurant and the service was equally good. There weren't many customers may be because very few people wants to explore Korean Cuisine (maybe I'm wrong) but when I tasted the food I could think of no other reason as of why the place was less crowded. Anyway since I was alone I ordered just one dish called Dub Bap which comes along with a lot of side dishes (restaurant review coming soon). I don't know how others might feel about the dish but being a Korean Cuisine lover I enjoyed the dish heartily. The whole time I kept wishing my boy friend was there, we could have ordered a couple of more dishes because I have the tendency of ordering a lot of dishes and then pushing the plates and bowls toward him once I'm done tasting them (he's not exactly a person who stuffs his stomach with too much food but certainly eats more than me).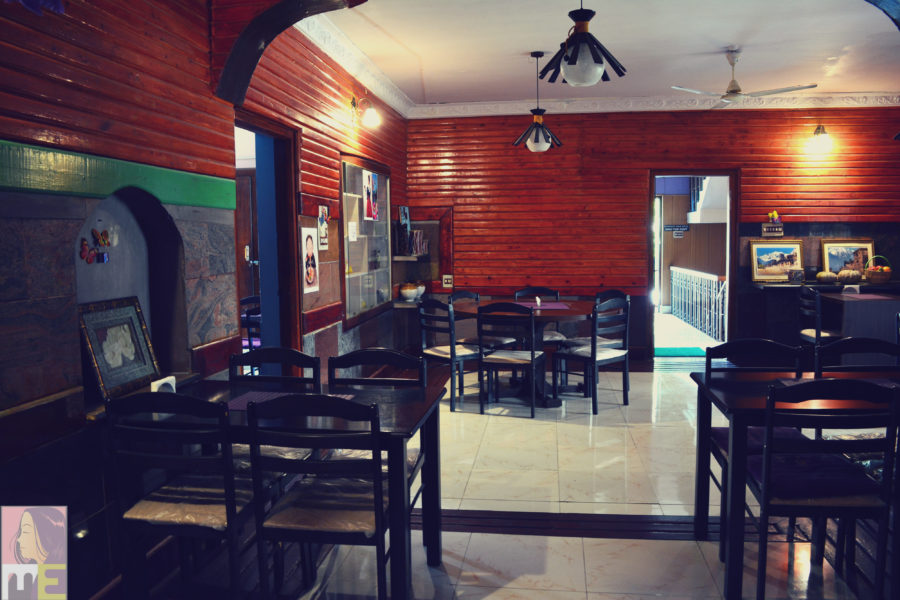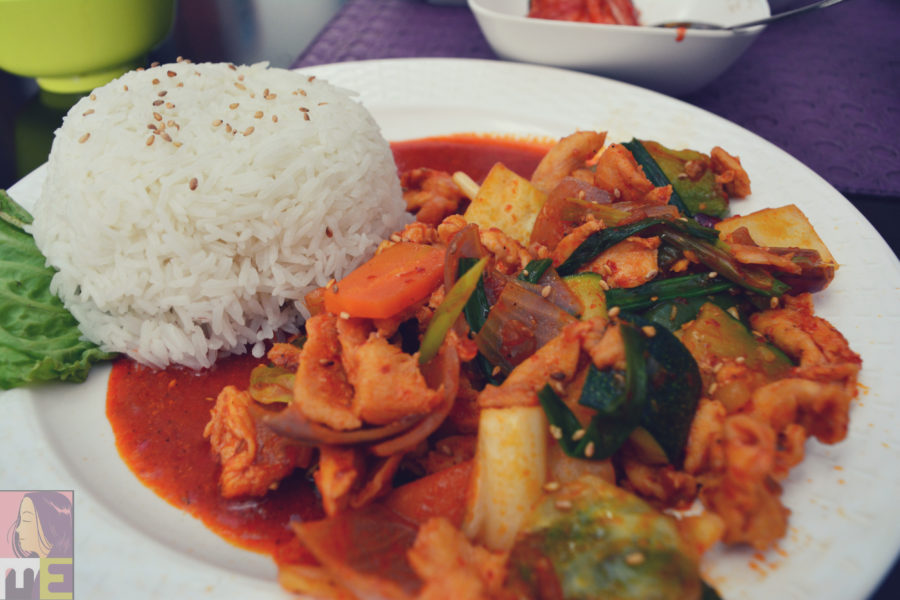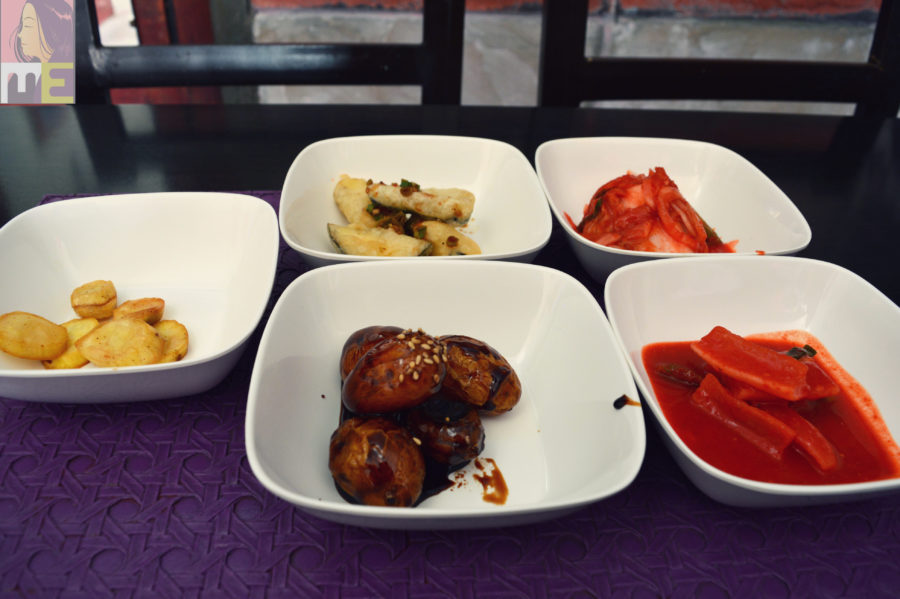 When I was completely full and there was no way I could stuff my mouth with another spoonful of rice, I paid the bill and left. I went out in the city a few times but hadn't really explored so I tried walking back as much as I could. When I was back to Forum Mall a couple of my friends texted (the culprits that ditched me) and I took a seat in front of the mall and kept chatting with them until my battery almost drained. Right when my phone had about 11% charge left and I realized I didn't bring my powerbank, I sprung and took an auto because I wasn't sure if I could get back home without the help of GPS.
My friend came back from her office an hour later and then we headed to a pub, sat for an hour like we had nothing to do with our lives and came back home with takeaway.
The next day was probably one of the most remarkable days from my Bangalore stay. A college friend who moved to Bangalore came back from her trip and we made plans to hangout. We met at the Garuda Mall, hand lunch at Beijing Bites, talked about work and life and stuff until the sun was a little compassionate on us. We went street shopping to Commercial Street and whatever caught my eyes I was like "Is this available in Kolkata? If it is, then there's no way am going to create a fourth luggage containing all the things I shop". There were so many 'Health & Glow' shops and I peaked inside to see that the brands available in the shop are all available online. So I didn't waste my time going inside but it's only the day I came home that I came to know that there are sheet masks available in the shops. I don't think that those are the Korean ones but you guys know how much I love comparing different sheet masks to the Korean ones. I am probably going to ask my friend or my sister to bring me some when they come home. Anyway I picked up a cotton top and my friend picked up a shrug and a top from a local shop and then we parted our ways. I came to pick up my bags from my friend's place and took a cab to my sister's place. I was going to spend the weekend with her.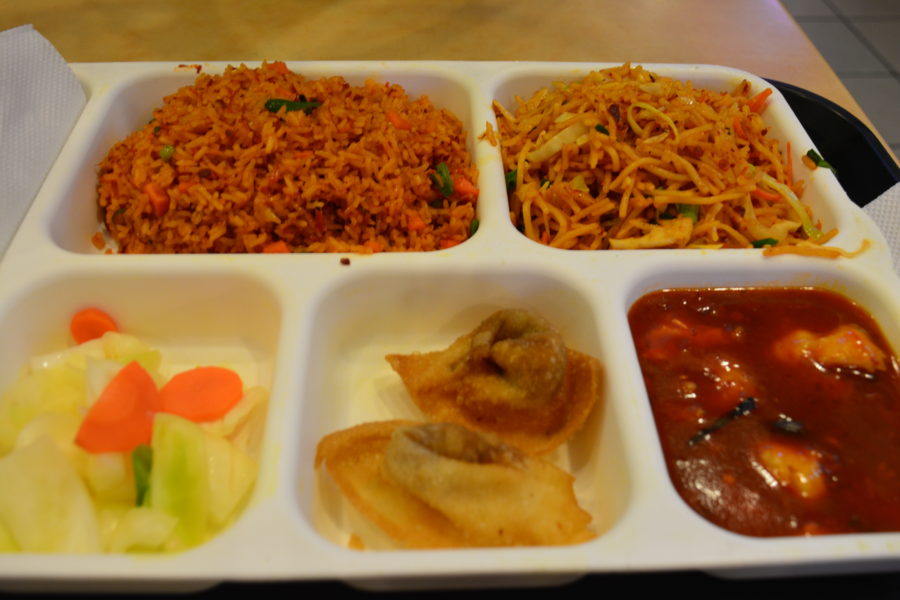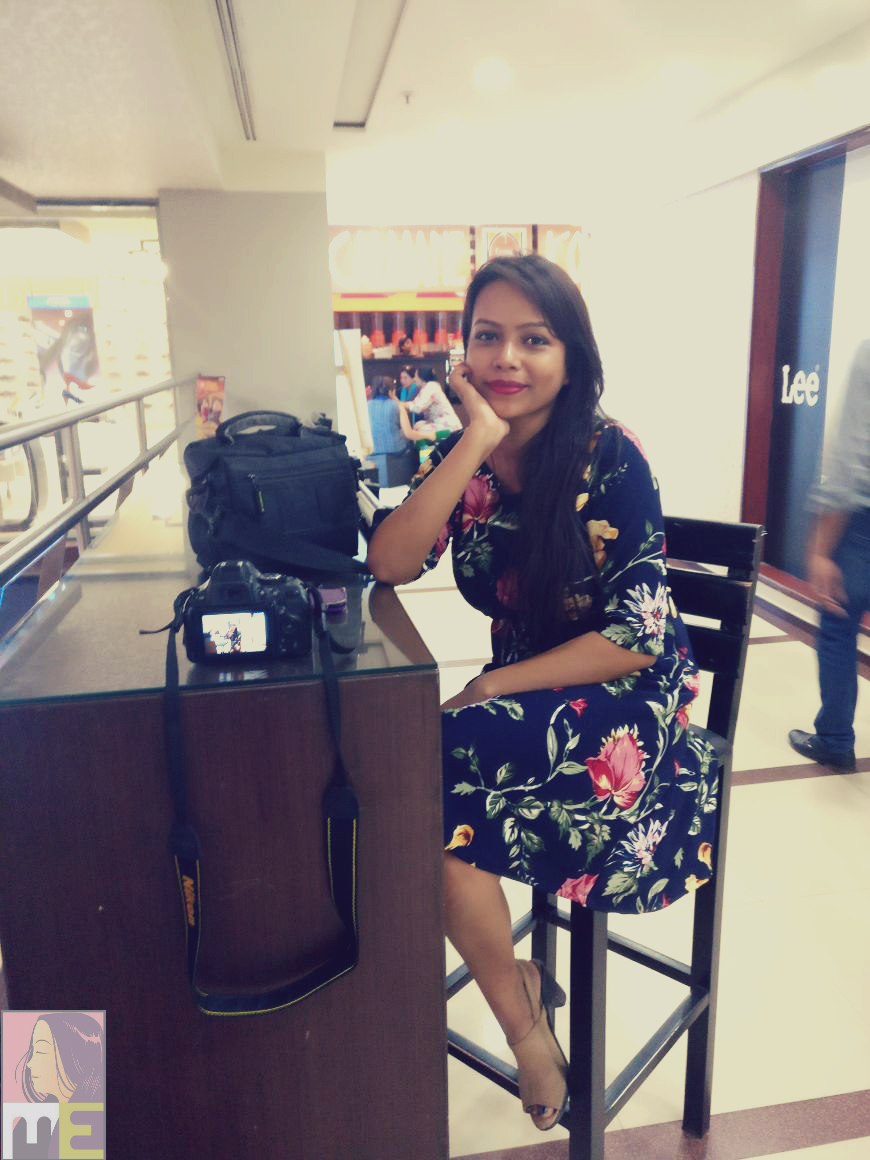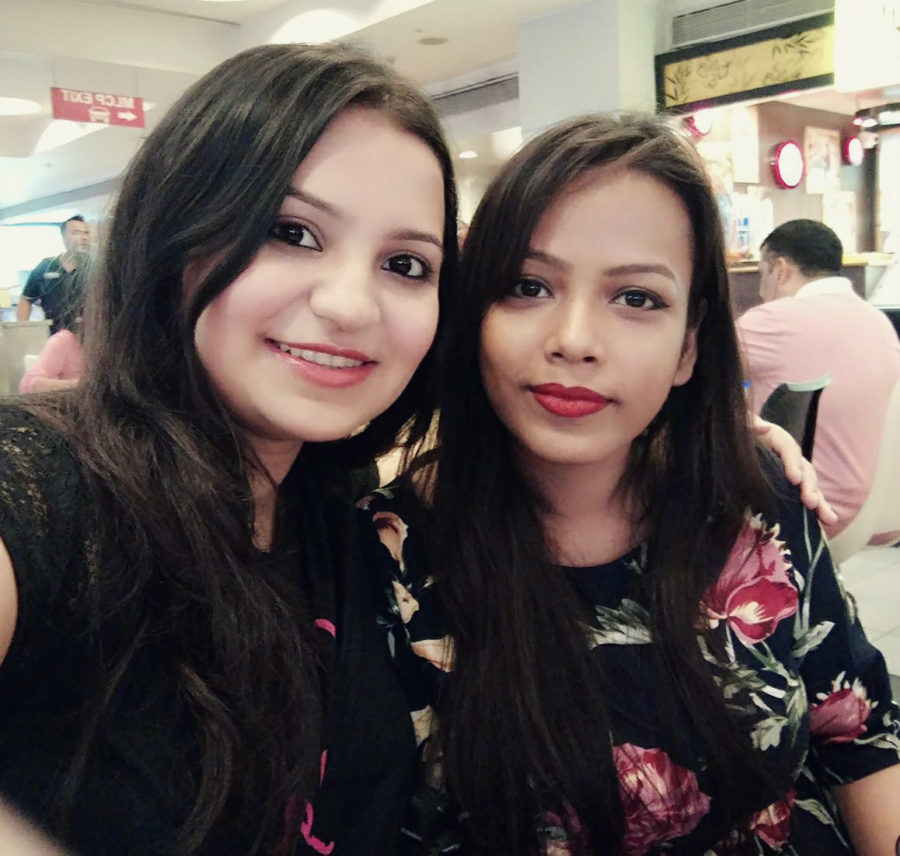 I didn't have many activities at my sister's place but her institute is so darn gorgeous. There's nothing more I like than being surrounded by trees. We just slept in and strolled through her institute and clicked pictures throughout the Saturday. We went to dinner along with her fiancé at a Chinese restaurant and again my boyfriend's camera betrayed me. There's something about his camera that messes with me in low lights.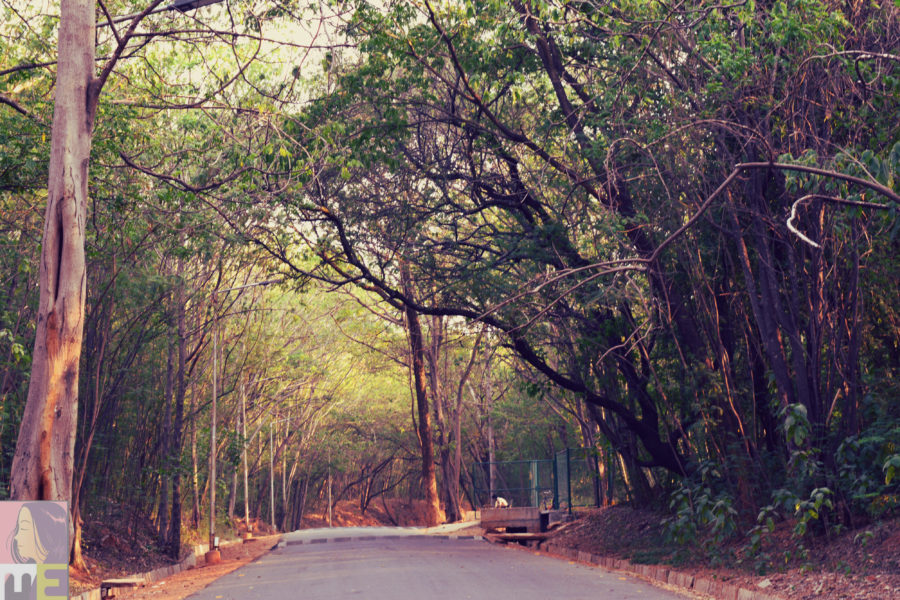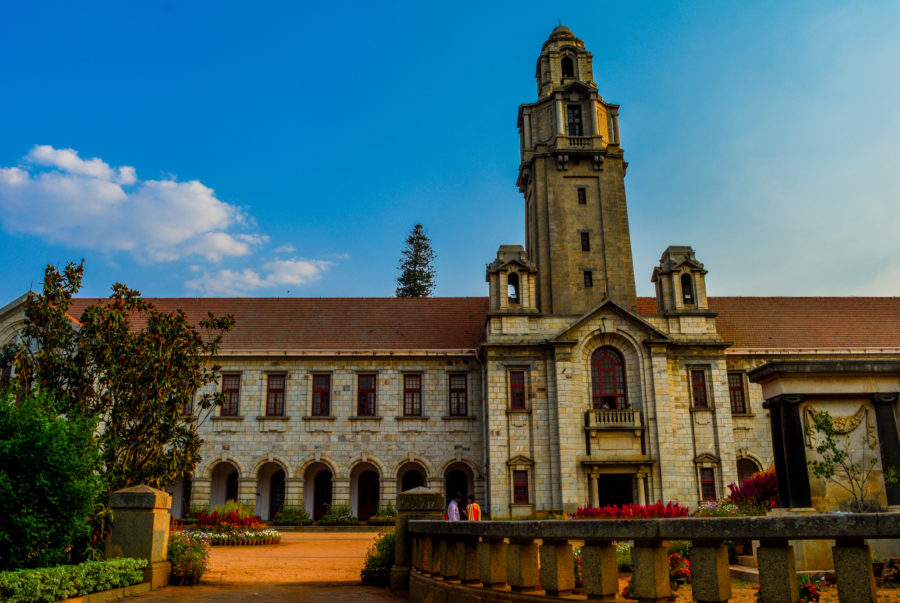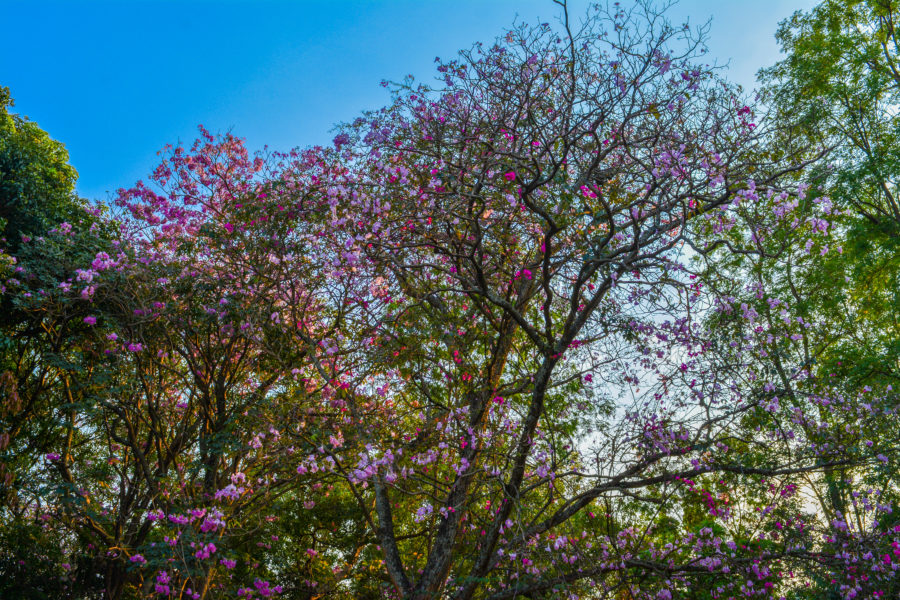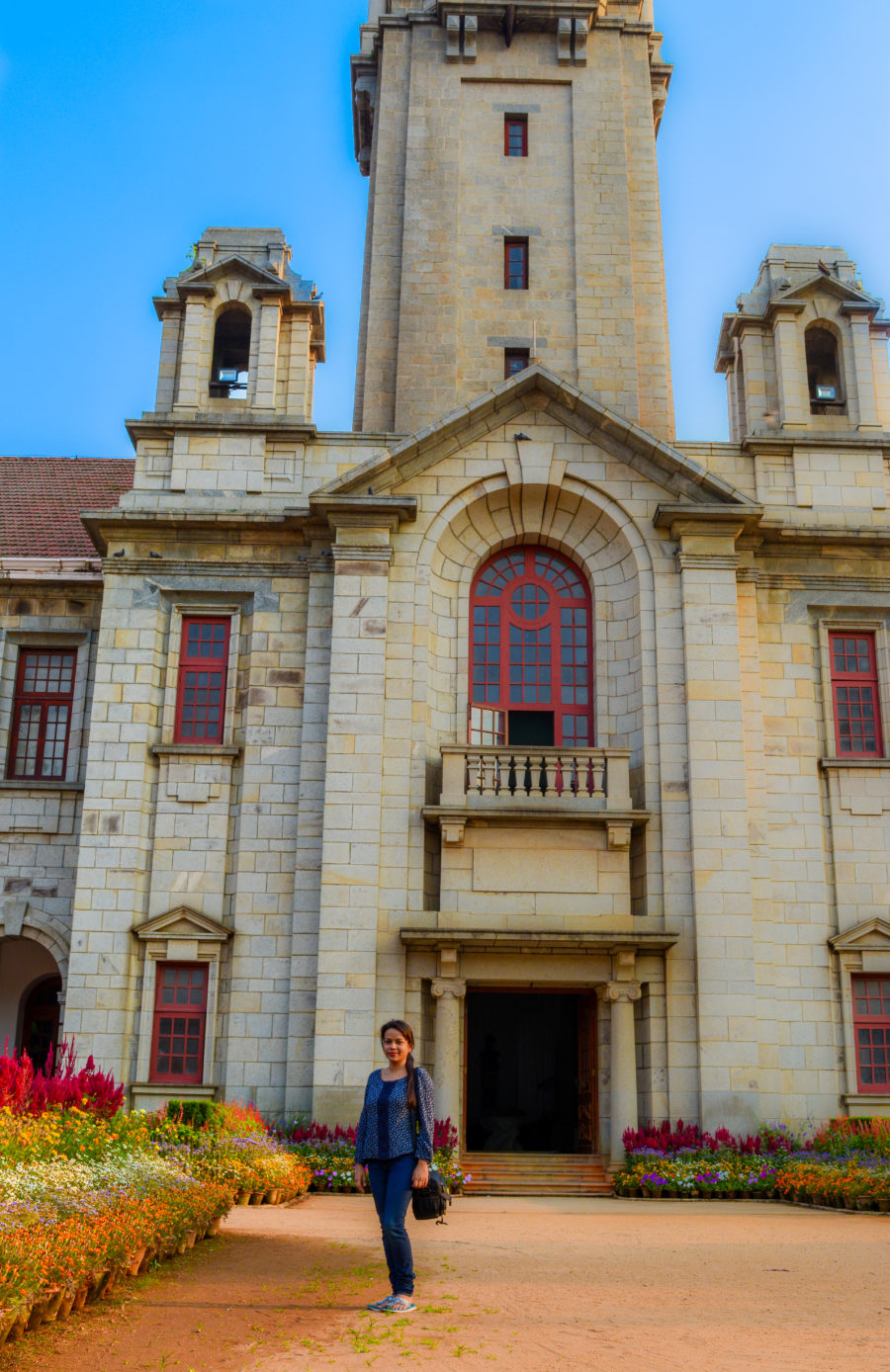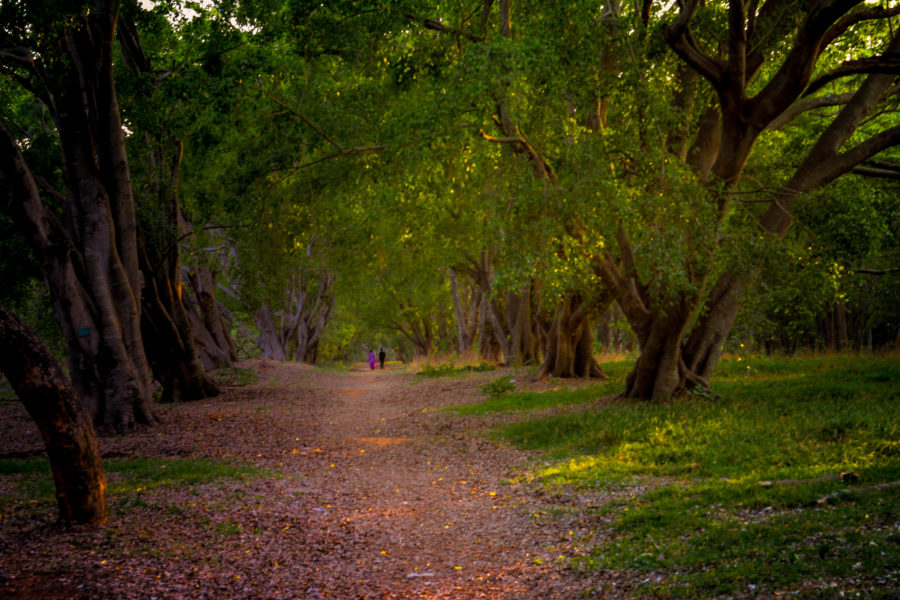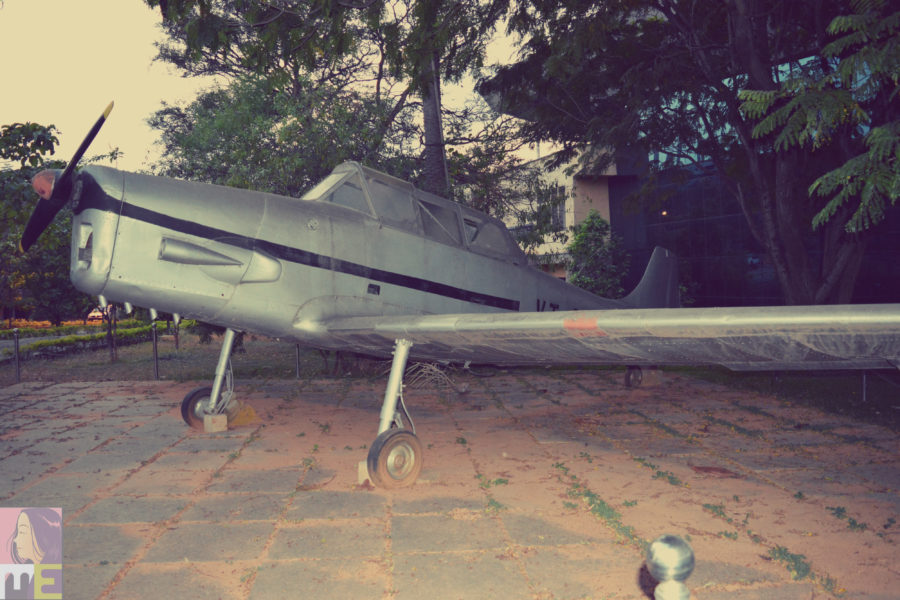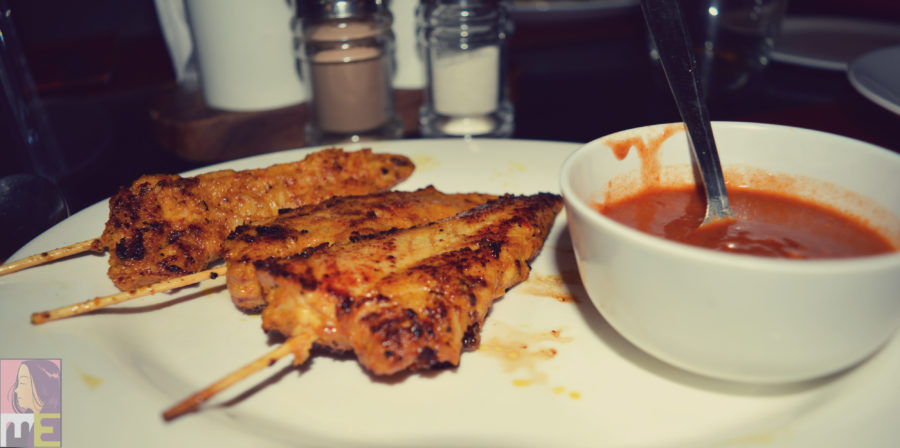 Sunday was even lazier than Saturday. We cooked, ate and slept and when it was almost time for me to leave, we dressed up and headed to an Ice Cream parlour called Polar Bear. I might freak out a lot of people by saying this, but I don't really enjoy ice creams very much. However, I heard great things about the parlour from my sister and her fiancé and I thought that the place deserves some pictures in my blog. Again the camera betrayed me, luckily the ice creams didn't. The Pizza Ice Cream tasted amazing and the Tiramasu was good as well even though I was expecting something like the Japanese Matcha Tiramasu. Next we went to a famous sweet shop called Kanti Sweets to get some sweets for my family and relatives. Around 6 or 7 my friend's flatmate picked me up from my sister's and we went home only to decide what we are doing that night. We made an innocent plan to get some dinner at a nearby Tibetan Restaurant called Peace. However as soon as we were done dining, my friend said 'let's go for a quick drive and then go home'. The quick drive lasted hours and when we reached Salem, Tamil Nadu the two of them started deciding if we are going to Kannyakumari or Madurai. Me being classic me broke in the conversation to declare that the only turn we are taking is an U turn. And we reached home exactly at 4 a.m. At that point I shocked my friend and her flatmate by going through my extensive night time skincare regimen that I never compromise with.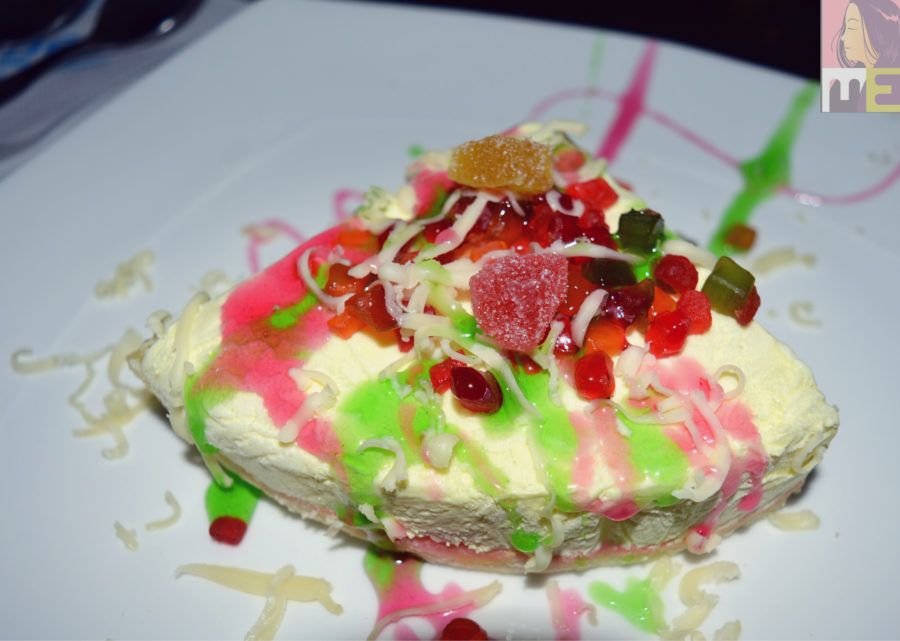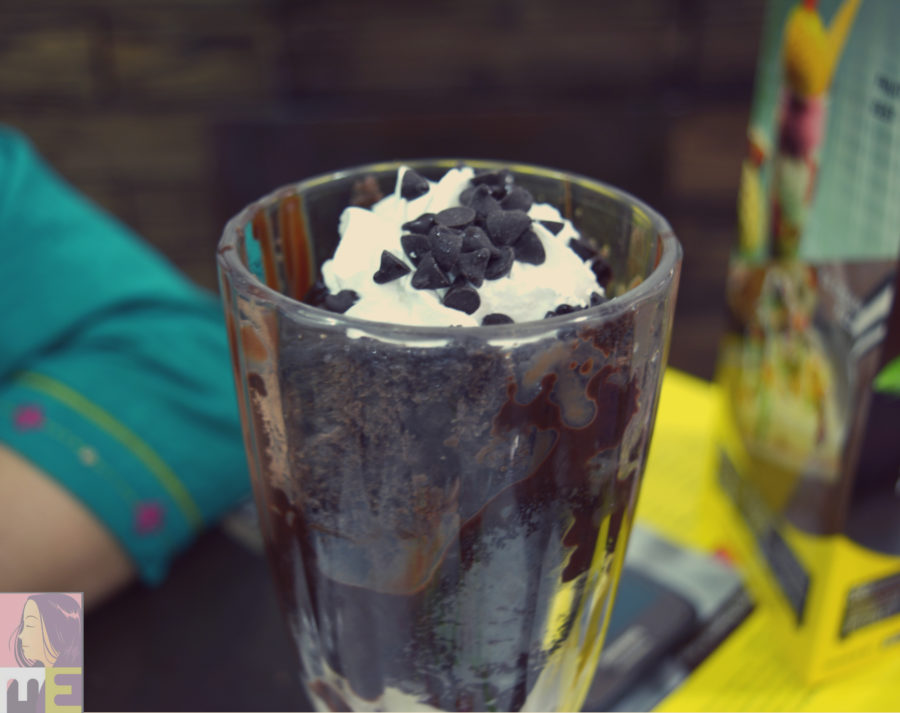 The next day was my last day at Bangalore and no matter how much I wanted to sleep in, my friend woke me up for breakfast. I packed my bags and lay idle till 3 in the afternoon without even getting up for lunch. At 3 I made plans with the college friend again and sprang up like a Ninja, got dressed in 5 minutes and left for Brigade Road. We went to have some Waffles at Waffle Stories that she's been raving about for some time and when I tasted the Mixed Berry Waffle I knew why. We strolled the streets for some time gossiping and then we headed towards Forum Mall. Upon reaching Forum mall we headed straight to the food court to have some chicken drumsticks from Beijing Bites.  Next we went to Sephora (fourth time for me during my 11 day trip). My phone battery died around 8.30 p.m before I could book a cab so I took an auto home. Originally the friend I was staying with had plans for dining out with me but since we were both exhausted we ordered online and called it a day. The next morning I had my flight back home at 10 am and I came back like a zombie because I didn't get any sleep the previous night.