Hey guys, you might have noticed that am not writing much these days. I'm currently on a trip to Bangalore having somewhat a great time. I'm crashing with a friend (and sometimes with my sister and a college buddy) and needless to say that am trying hard to get her into K-beauty and she's already in love.
So today I'll be reviewing The Saem Snail Brightening Mask which is the first product with Snail Slime that I used as well the first Sheet Mask that my friend ever used. Unfortunately it wasn't that great.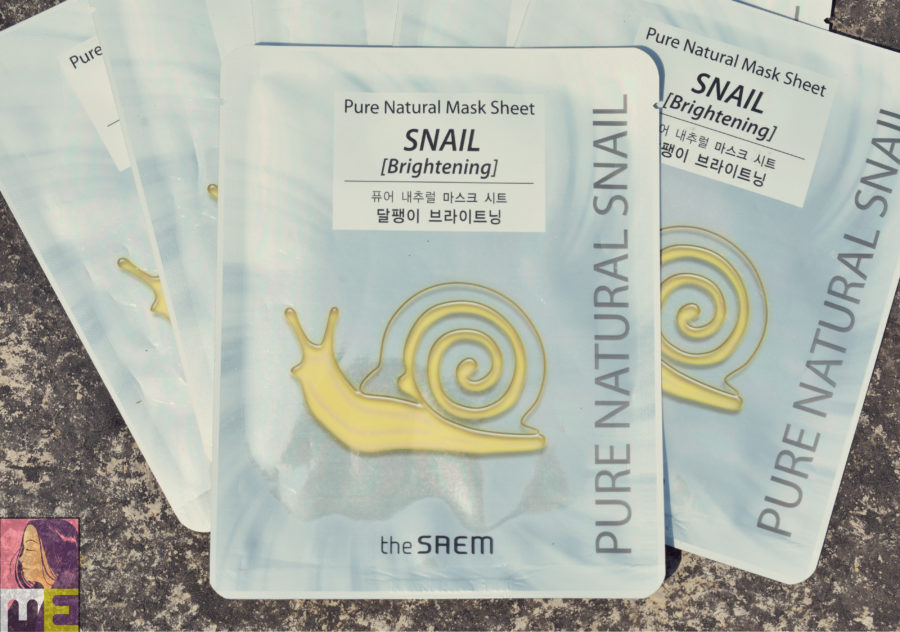 Product Description:
Formulated with snail extract which provides intensive moisture. 4 kinds of white flower complex gives clear and birhgt skin care.
None of paraben, artificial color, benzophenone, sulphate
My Experience:
When I first used this mask I was a little grossed out. Surprisingly the smell was pleasant. There was a little dripping of essence and a lot essence left inside the packet so people who love using the extra essence on their arms and neck will be happy. The fitting is pretty good, the eye holes are a little weird but I love how there are less wrinkles.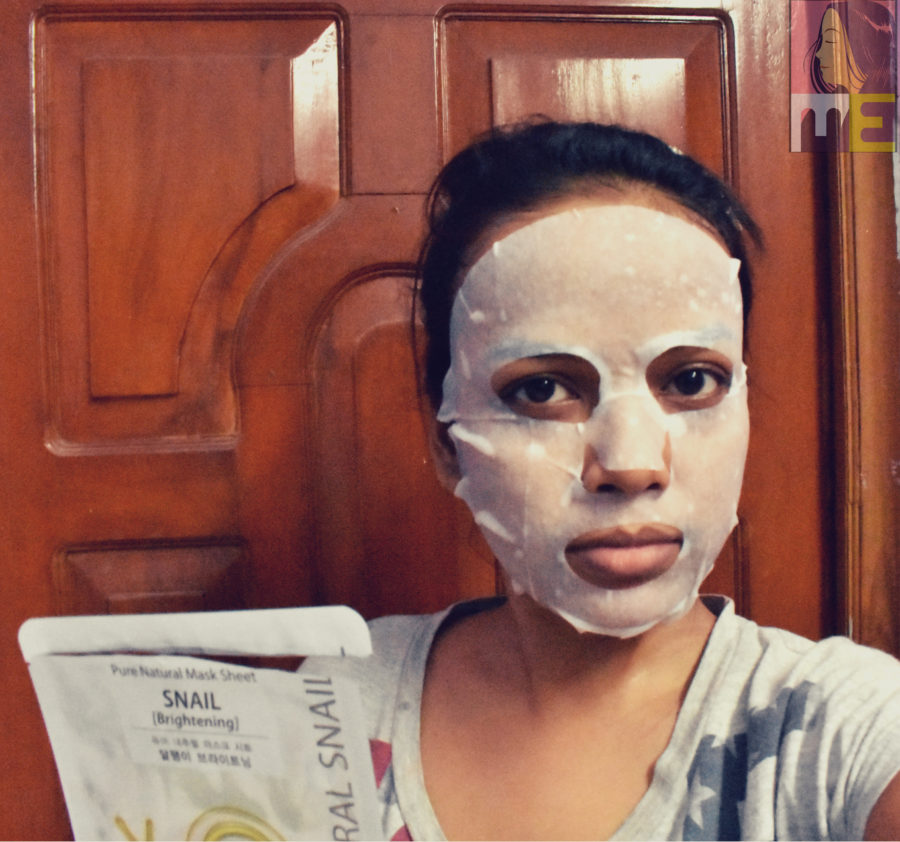 The mask dries out faster than any other sheet mask I've ever used and when I remove it, there's no immense hydration noticeable on the skin. It looks somewhat like a regular essence has been applied rather than that dewy, hydrated look achieved after sheet masking. A faint brightening effect can be noticed the following morning but not noticeable enough to impress me.
Overall, I'm not very much in love. I have heard great things about products containing snail slime and my first experience was disappointing. (I used another essence and cream later and I'm in love). Considering that different products work differently on different skin, I used one on my friend but sure enough the effects were the same.
Where to buy: