Hey guys, if you've been reading my blog for some time now, you'll know that I don't spend half as much effort on my hair as I spend on my skin. My hair vanity basically consists of a Shampoo and a conditioner. Last year when I came home to spend the last of my spinster year with my parents I started losing hair like crazy. Nothing worked. Along came monsoon which is a known culprit for hair fall so I waited for my hair fall to pass thinking it's just the weather. Then my grandma who used to live with us expired after suffering from a stroke so we had irregular routines for over 2 months and hair fall wasn't even an issue anyone would focus on that situation. When it was all over and I had the time to look at the massive amount of hair stuck around my fingers every time I touched my head and my hair covered pillow, I lost my mind. I started using oils and solutions that were prescribed to my sister when she was suffering from hair fall. May be I wasn't trying hard. One day our maid joked about the amount of hair she removes from my room every day and said that with this amount of hair fall, it will take me just a few months to go bald.
I was hysterical. I lost so much hair that I'm currently left with what would be one portion of two braids. After my maid cracked that joked I decided not to leave any stone unturned except for visiting a doctor (I hate visiting doctors). I started taking vitamin tablets, and capsule oil treatments, tried keeping my hair in braid which I hate to do and which actually gives me headache and switched shampoos. I have no ideas which one actually worked but my hair fall decreased within a week and I was like, 'why didn't our maid crack the joke any earlier'?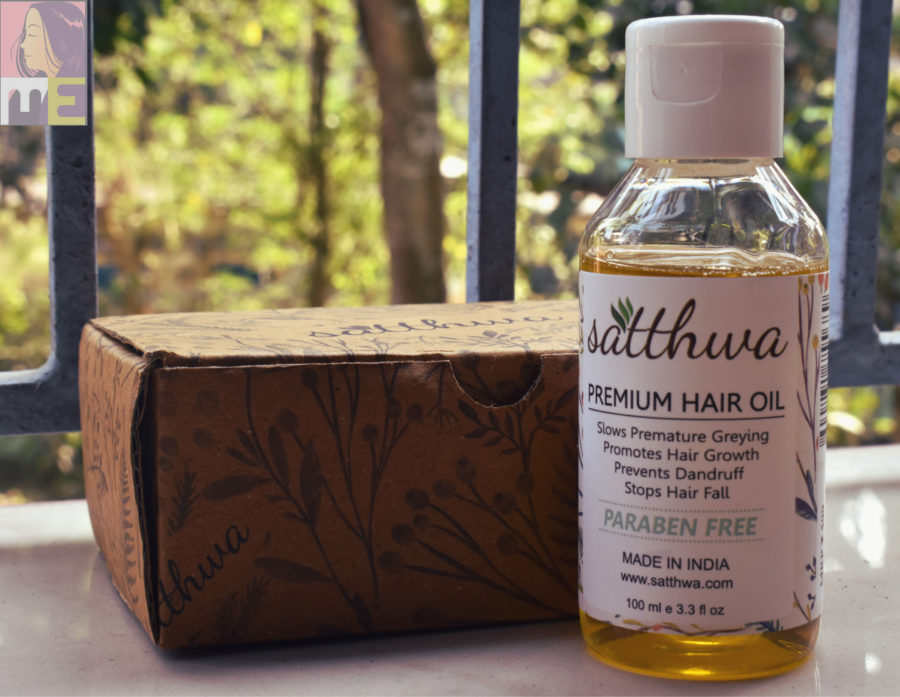 So while I was suffering from less hair fall I came across this Premium Hair Oil Brand called Satthwa that's totally chemical free and contains 9 different oils. When I received the oil I had just started enjoying less hair fall and I did not want to take any risk. So at first I applied the hair on my mother who has been suffering from hair fall very recently. I know what you are thinking but literally everything suits her skin and hair so whenever am sceptical about any product I try it on her first which is basically useless because not everything that suits her will suit me and I cannot say vice versa. The very next day there weren't any hair fall from her end. I can differentiate her hair from mine (even though I inherited her fine, flat, straight hair) and there wasn't a lose strand that belonged to her. I know it's too fast for a hair oil to start working but just trust me on this. The next night, I applied it on my hair before going to bed. The following day I skipped the conditioner and my hair was just as soft and smooth, and I had zero hair fall. It's also worth noting that it didn't take much effort to wash off the oil from the scalp and hair. Since then I've been applying the oil on my hair and mum's hair every twice a week and there's no hair stand scattered on our floor, literally none. Our maid is probably too happy. I have been using the oil for over a month now, may be around 2 months already and if am not wrong, I can notice some baby hairs on my hairline. I mean seriously, I've lost so much hair over the last year I have no idea what am gonna do if those hairs don't grow back, and with this oil am really hopeful.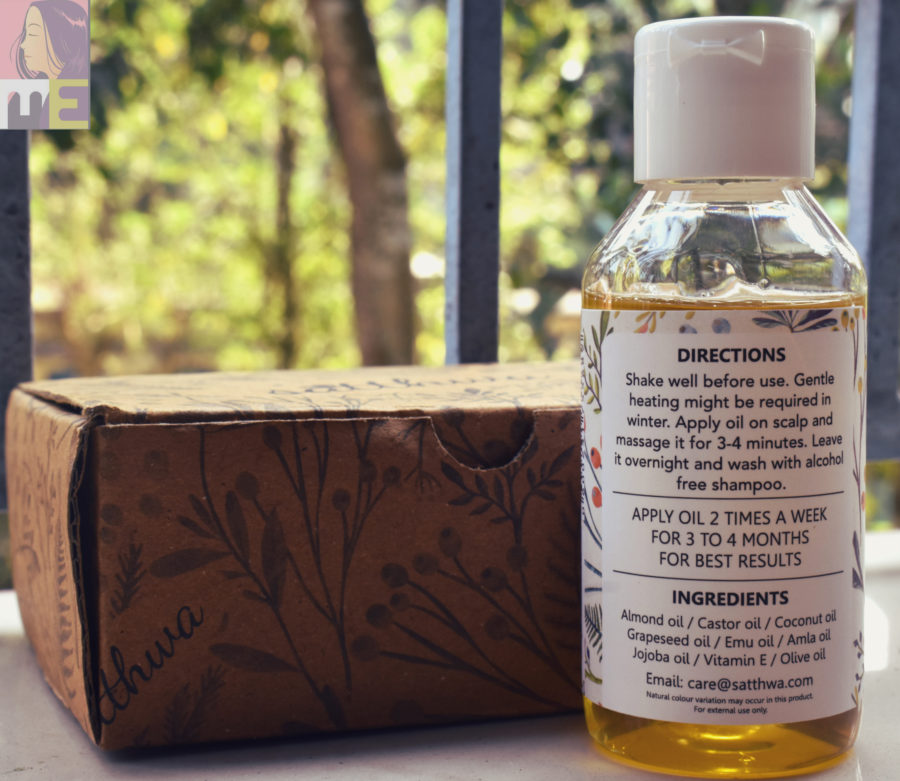 For 599rs for 100 ml it might look too costly but going through the list of oil blends it actually seems reasonable. Besides it's possibly doing the same thing that my sister's 6k worth hair treatment did. As for the hair growth claim, my natural hair growth is usually too fast so all I can say is that I started using this oil a week after trimming my hair and my hair has already reached the level it was before trimming. I do have some grey hairs and it won't possibly turn them black, and one month is too short a time to notice if it has stopped my hairs going grey.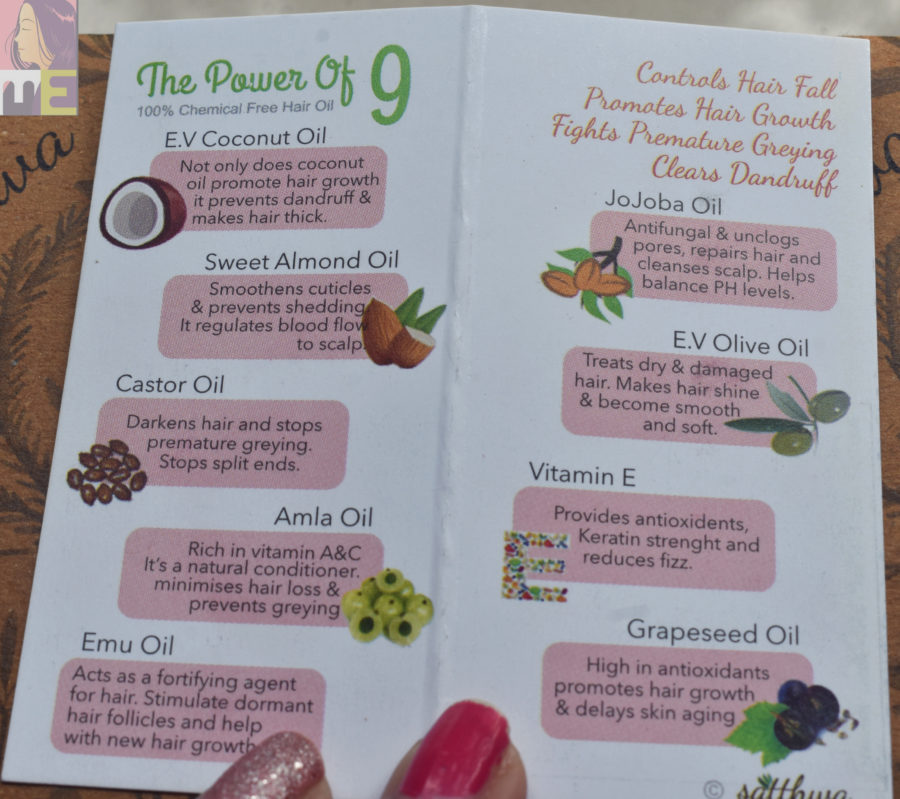 Where to buy:
Pros:
Works like miracle to prevent hair fall
Blend of 9 different premium oils
Makes hair soft and smooth
Cons:
Nothing
Overall, it's a magic oil and THE answer to hair fall problem. I would recommend it to anybody who's suffering from hair fall or to anybody who wants healthy hair.
Rating:
5/5