Hello everybody, today I received my March Fab Bag 'Go Get It Girl' and even though the total worth of the products are not very high, I am impressed with most of that products that was inside. This month I've got 6 products, among which 3 are full sized.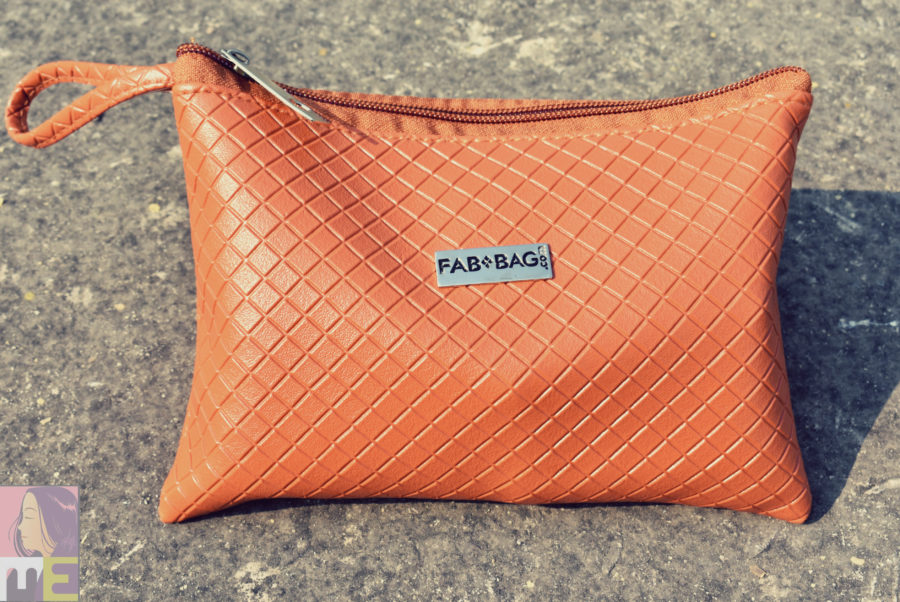 The bag itself has a classy look in it and is pretty high quality. Here's everything that was inside the bag.
Seduction Las Vegas Lipstick 09 – Deep Red (Full Size Rs.180/-)
Not a huge fan. Even though I chose the shade myself, I wasn't impressed when I noticed how bad my swatch bleed and transferred. Before even I finished photographing the other products from the bag, all that was left of the swatch was a stain. Never happened before.
SUGAR Tic Tac Toe Nail Lacquer-003 Burn Your Beiges (Full Size: Rs199/-)
When the nail lacquer launched last month (or lat to last month?) I was thinking of getting myself some shades from the range. But then I thought that Fab Bag will send me one pretty soon anyway, so let's wait and find out what shade they send and then go on ordering the other shades lol.
P.S: I love this shade.
Kronokare Flower Power – Face Toner (Rs.295 for 100ml)
I've got a 50ml sample and LOVE it. It's my favourite product from the bag. Just the day before yesterday I was talking about how I'm on the lookout for an alcohol free toner that has a spray nozzle. I guess my search ends here.
Moha Herbal Shower Gel –(105/- for 100ml)
Goes straight into my travel essentials.
Natural Bath & Body Beautiful Day Mist (Rs.325 for 200ml)
I'm getting stocked up with this body and hair mists from Natural Bath & Body thanks to Fab Bag. I haven't used the previous ones yet and I think that if I wait a little longer I'll own their whole mist range.
Ayorma SPF 40 Sun Block (Rs.349 for 50 ml)
I've got a 10 gm sample of this. I've previously received their night cream sample and it didn't work for me. For some strange reason I've got a pretty good feeling about this. Hope this will work on my skin.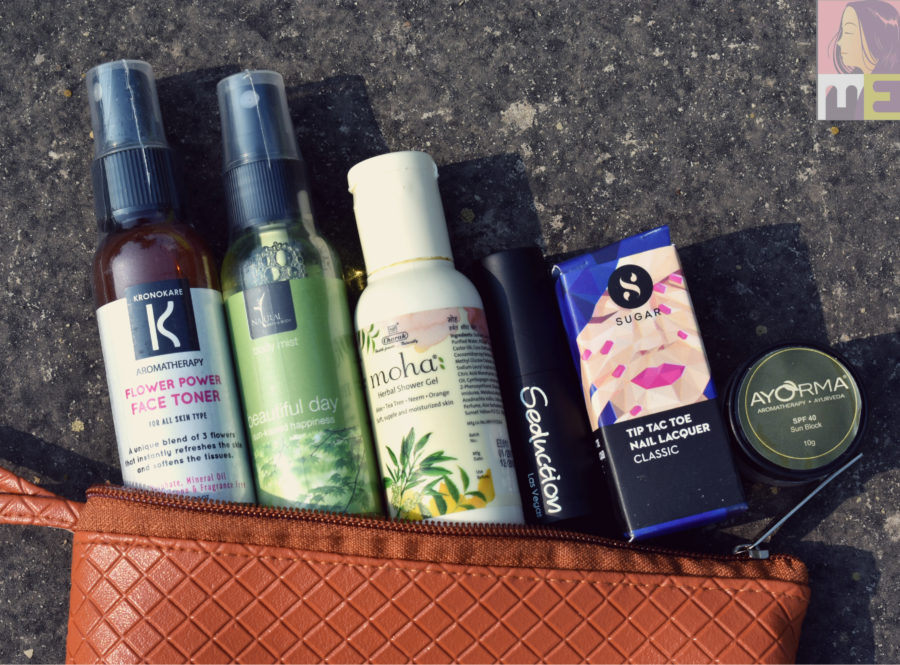 So that's everything I go this month, you can get yours from here: