I've raved so much about the importance of toner in all my skincare routine posts. You might feel that it's an extra step, but once you include a toner in your routine you'll figure out the difference it makes. Not to mention that they maintain the pH balance of our skin, the right toner can as well minimize the pores and even control break out. But there's one catch, alcohol based toners can rip your skin out of its natural moisture making your skin dry so avoid using them at all cost. I know many people use toner to remove whatever dirt and makeup are leftover after cleaning their face. I personally think that if your toner drenched cotton pad is taking out dirt or makeup residue from your skin, you are not cleaning your face right. As you can guess my toner drenched cotton pad NEVER gets a trace of dirt or sebum or makeup from my double cleaned (and usually exfoliated or wash off masked) skin, I love spraying my toner all over my face instead of using a cotton pad.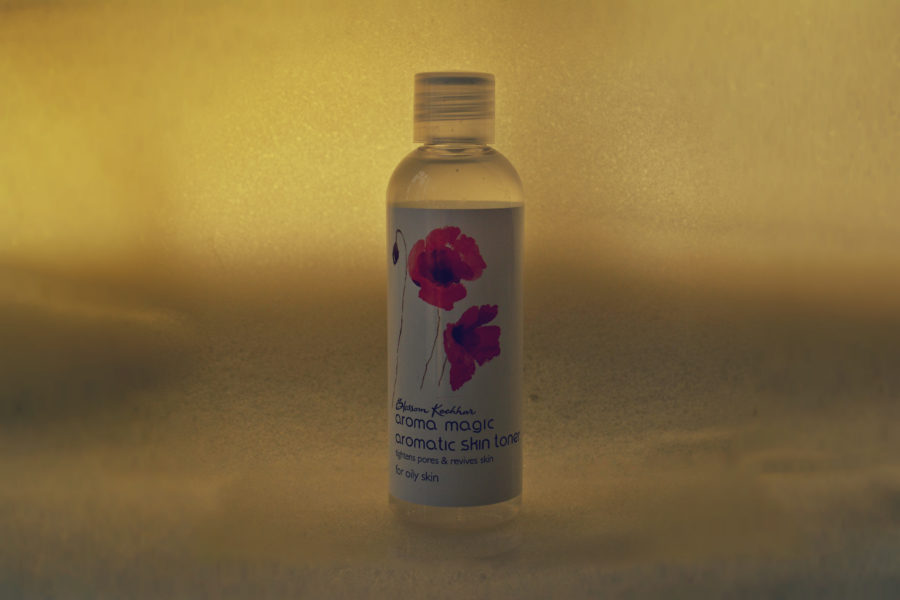 I have been using the Kama Ayurveda Distilled Rose Water for a long time and was on a lookout for an actual toner that was alcohol free. The Aroma Magic Skin Toner caught my eyes from the shelf of the Salon I go to. I've purchased so many products from Aroma Magic from that Salon and have loved most of them. I picked up the toner, read the level saying 'I am 100% free of alcohol, paraben…' I didn't read any further, it was mine.
Product Description: Aroma Magic Aromatic Skin Toner for all types of skins. Aroma Magic Aromatic Skin Toner is an alcohol free antiseptic skin toner. It closes pores, softens facial lines, restores skins natural pH and provides radiance and refreshed feeling.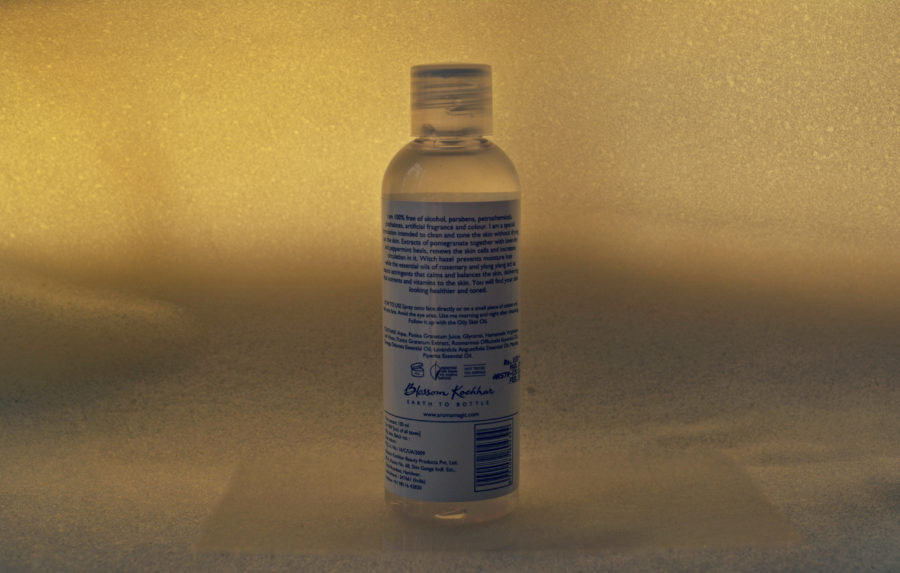 Features:
An alcohol free antiseptic skin toner
Closes pores, softens facial lines, and restores skin's natural pH level
Price: Rs. 170 for 200 ml or Rs. 100 for 100 ml
My Experience:
 The level at the back of the bottle said to spray it on your face. So of course you'll expect a spray nozzle inside. To my horror, there was no nozzle at all. I tried using it by putting a cotton pad on top of it and shaking it, but so much products were spilled. I had no idea why would they package such a wonderful toner in such an useless package. Was it because it costs just 100 bucks? I Googled reviews from other bloggers and found out that their bottles do contain a nozzle, if not a spray nozzle. Was it just mine or have they changed the packaging? If it was just mine then was it a manufacturing defect or was my toner not a genuine one? I can vouch that the salon I got it from won't sell fake products. So I don't know what happened in there.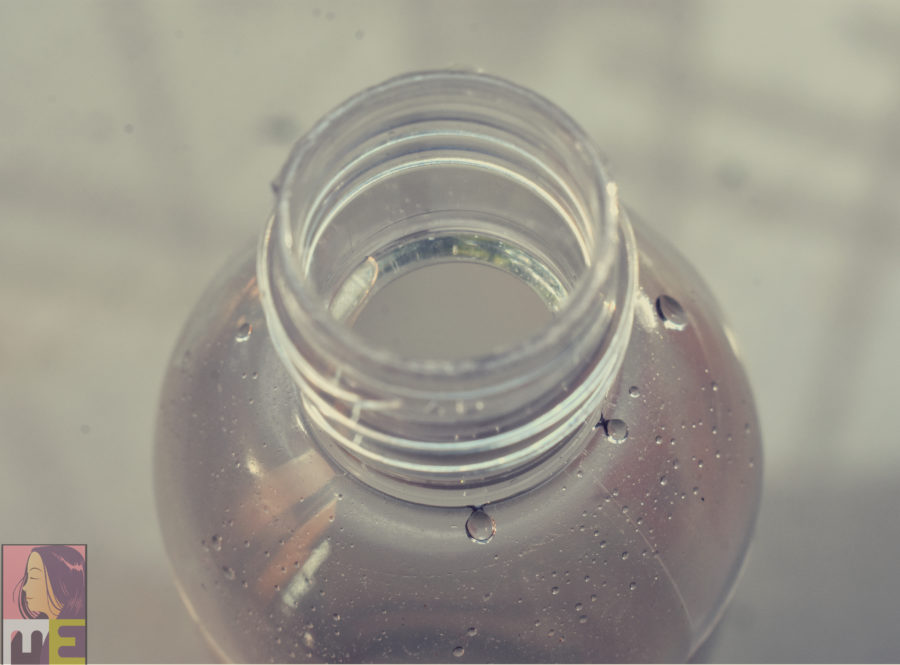 Then I came up with an idea. I had so many empty bottles of the Kama Ayurveda Rose Water mini version. I washed one up and poured the toner into the bottle and tada! I can spray an alcohol and paraben free all natural toner on my face, perfect! Does that sound unhygienic? May be, but at least am getting to use the product now.
The toner is super watery which is why so much product got wasted when I tried to use the first time. I have used rose waters and toners with my finger tips many times but with this toner it is just impossible. The toner has a mild fragrance which I don't like or dislike, I don't bother about it at all. However, upon religious usage I have noticed that my (hormonal) breakouts and the occasional weird bumps have been controlled. It says it's for oily skin, and I have a combination skin which gets oily during my hormonal days, so I limit the usage of this toner to once a day, while during my daytime regimen I continue using my Kama Ayurveda Distilled Rose Water.
I absolutely love it. If you are someone who prefers using a cotton pad for applying a toner, you are supposedly going to love it even more for it works like a hero on clearing away excess oil and sebum. Oily skin beauties- this one's for you, combination skin beauties- you can give this one a try.
Will I repurchase?
If it came with a spray nozzle or at least a normal nozzle I would never purchase any other toner ever. Considering it doesn't, maybe I'll continue pouring it in my empty rose water bottles, but I will still be on the lookout for my Holy Grail toner that comes with a spray nozzle (or at least any nozzle).
Will I recommend it?
If you can pour it in any spray bottle, or if you can come up with your unique method of using it, please give it a try.
Where to buy:
Official Site, Purplle, Nykaa, Amazon
 Pros:
Controls oil
Controls breakout
Removes excess sebum from the skin (okay I tested that once)
Paraben, Alcohol, Chemical Free
Super Cheap
Cons:
Doesn't come with a nozzle
Thus not travel friendly
Rating:
4.5/5