You guys are probably aware of my love for Sugar Cosmetics product, especially their Scarlett O'hara from their Matte As Hell range. I have been looking for a perfect liquid matte for some time now and I was overjoyed to find out that they were launching a Liquid Matte range. I was about to order some from the range but got terribly busy and by the time I got myself to order some I found out that I can choose one with my February Fab Bag. I actually wanted a Nude one but at the moment my love for Scarlet O'hara took over me and I chose the Drop Dead Red which is somewhat similar to the former one.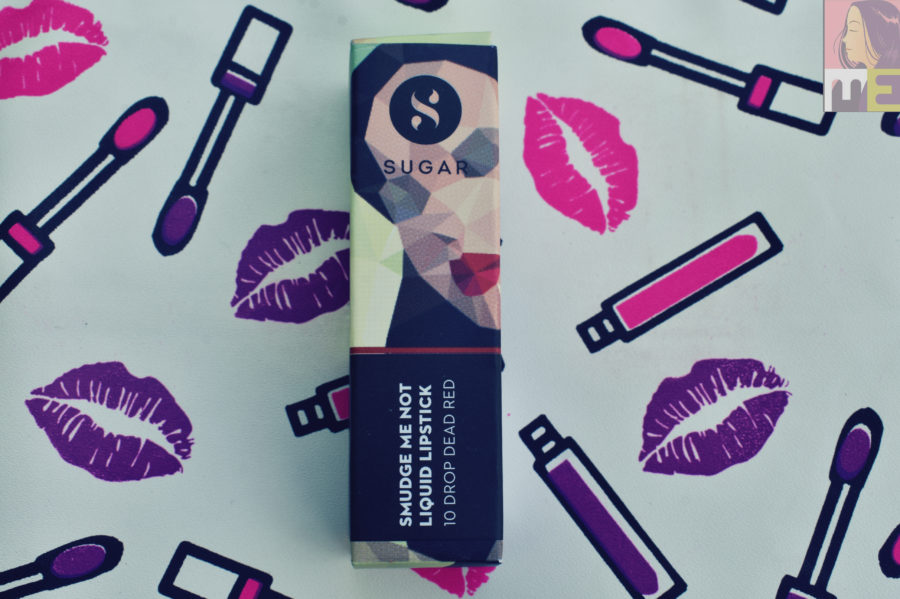 Product Description:
A  showstopper red that will never go out of style – Drop Dead Red is your weapon of choice if you're ready to make a statement wherever you go and a bold one at that!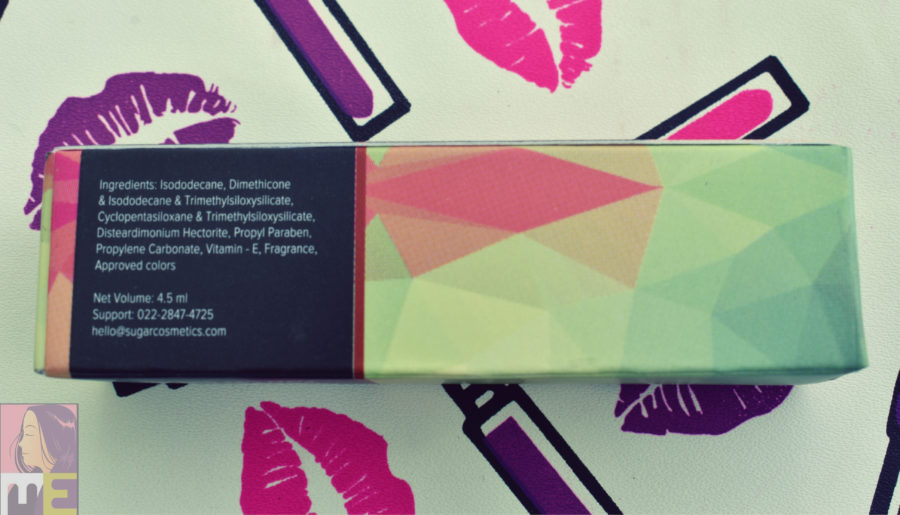 Get a full-blooded burst of pigment with just a single swipe of the SUGAR Smudge Me Not Liquid Lipstick that will stay the day and right up till the night! Wine, coffee & date-proof – this is a matte lipstick that is guaranteed to last longer that your longest day. Available in 10 stunning shades that will make it difficult to choose – the question is, are you ready to commit to a lipstick that is built to last?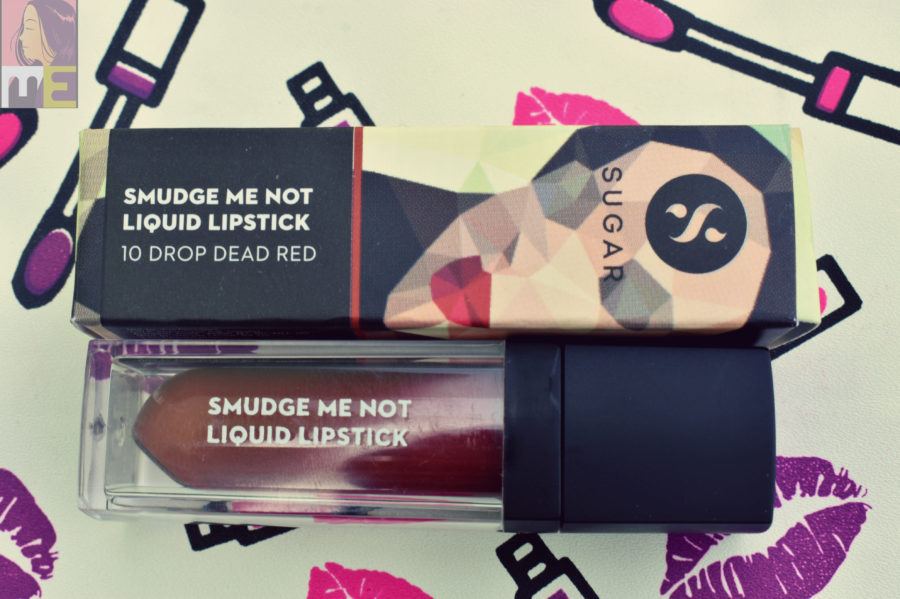 How to Apply: For precise application, apply it to your bottom lip first and then tend to your upper lip. Since the formula is very pigmented, we suggest applying the colour to the bottom lip first, pressing your lips together and then filling in your Cupid's bow.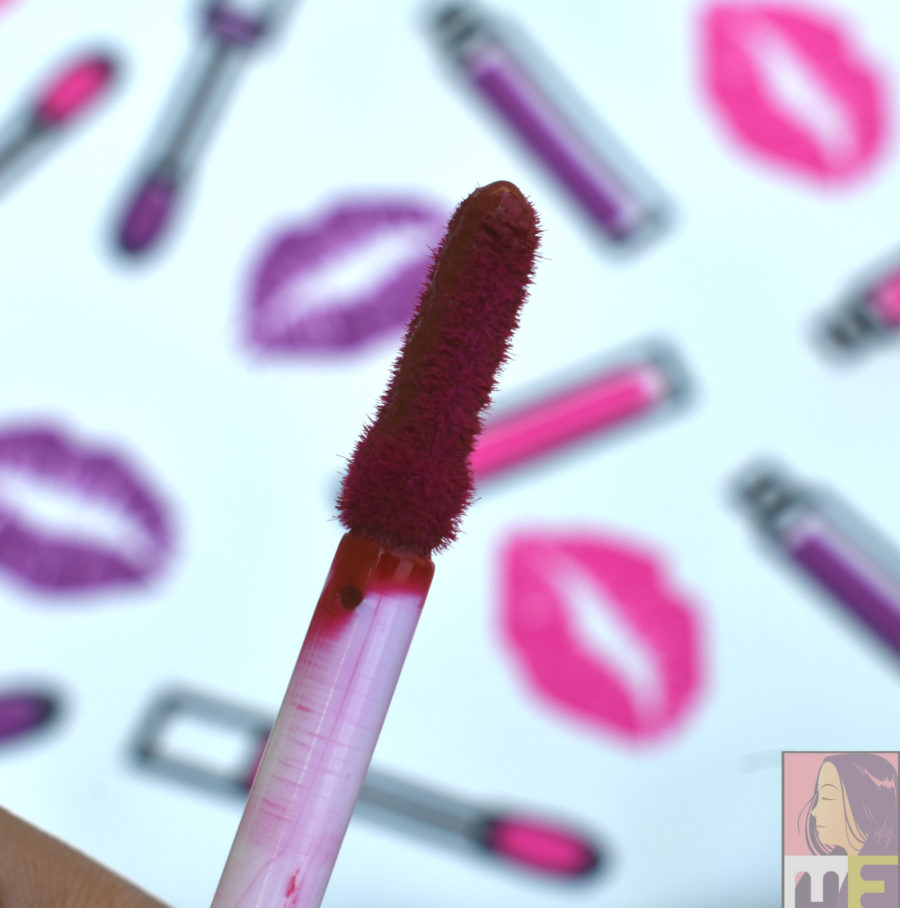 Benefits: The SUGAR Smudge Me Not Liquid Lipstick gives you opaque pigmentation with a single swipe that stays all day with zero feathering or fading.  Our favourite mattifying fix contains a generous helping of Vitamin E and comes in a full range of 10 gorgeous shades that is guaranteed to make your OOTDs stand out! This product is dermatologically tested & approved and 100% safe for your skin. Size: 4.5ml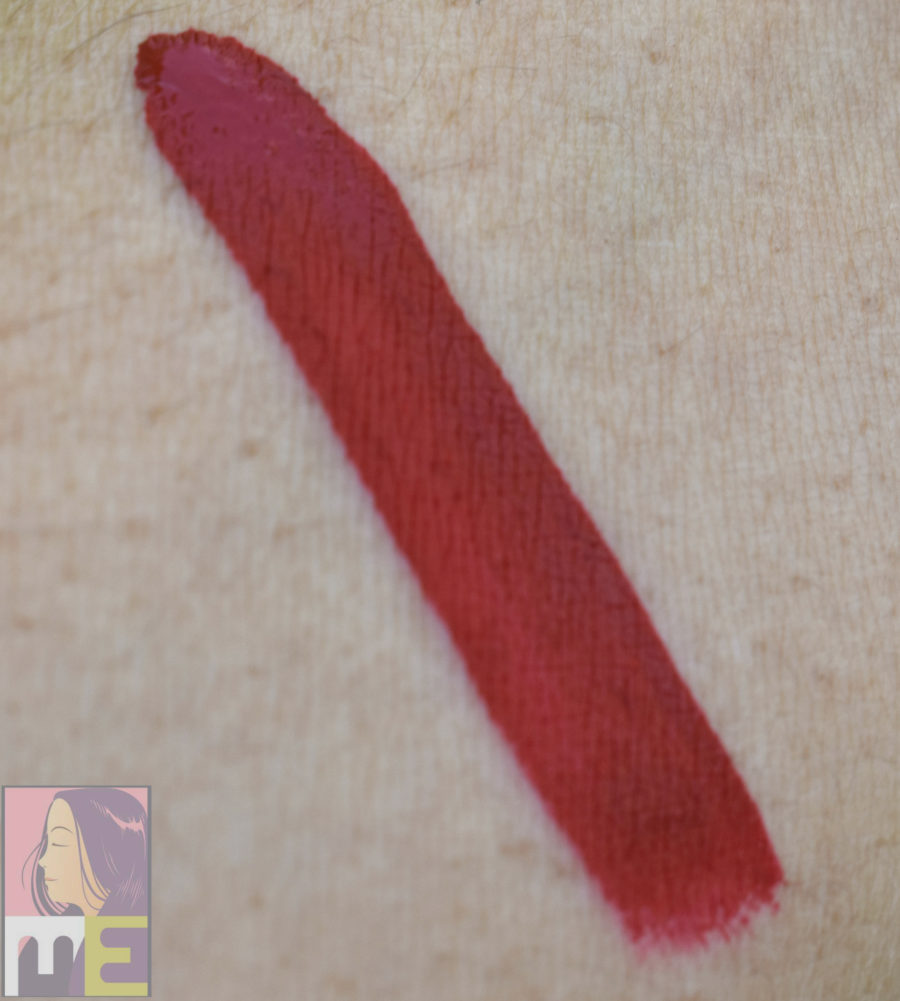 My Experience: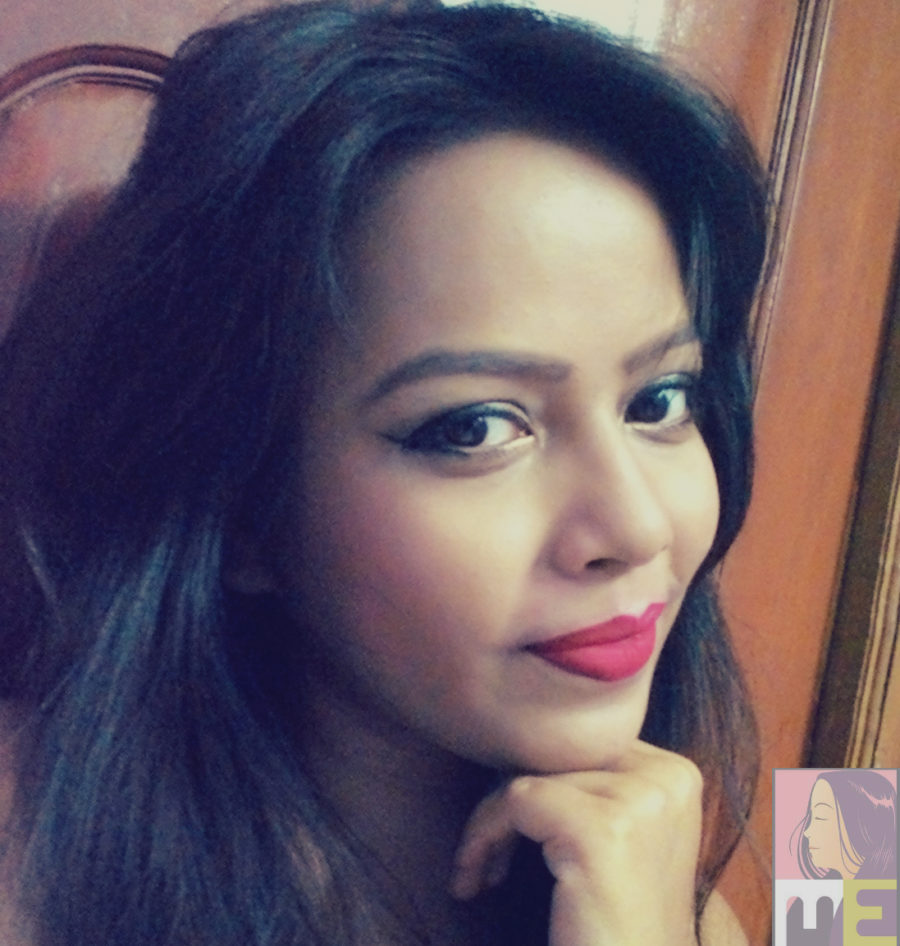 As you already know that I LOVE the bold red Scarlett O'hara and the drop dead red is a lot alike. Neverthless, I am in love with this shade as well. The lipstick is super pigmented and just one swipe is enough. It takes a little time to set down in a complete matte finish. Once it's set it won't smudge, it won't transfer and it won't bleed. Some people might find it drying on their lips but it isn't an issue for me because I exfoliate my lips religiously and I practically live on lip butters. However, if someone finds it drying on my lips, they should apply a lip balm before applying it.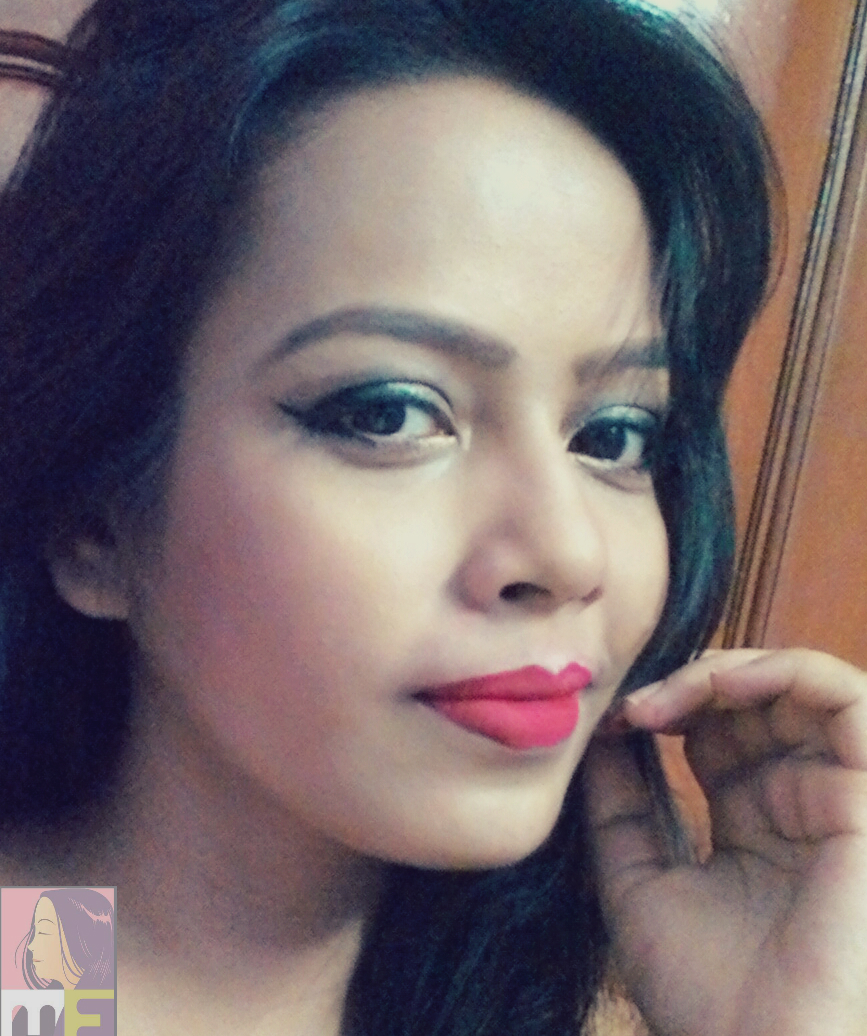 I have bragged about the staying power of Scarlett O'hara often and who knew that Sugar Cosmetics can provide us with even a better staying power? I mean it doesn't fade at all. Throughout the time I wore it there wasn't any difference, it survived basically everything. (I'm yet to test the date-proof claim 😉 ). Removing it however is a task in itself. I don't usually use a makeup remover; my Tonymoly Cleansing Oil removes even the last trace of makeup before I use a foaming cleanser. With this little baby I had to take a little more effort, it took me an entire wet wipe to soften just the lipstick (no eye makeup or face makeup, just the lips). Whereas I use only 2-3 drops of cleansing oil for my entire face and neck, this time I had to mercilessly pump a handful of oil (after the wet wipes was done). Lastly, the foaming cleanser removed the last trace of it. Phew! I might love it, but definitely not going through this effort every single day.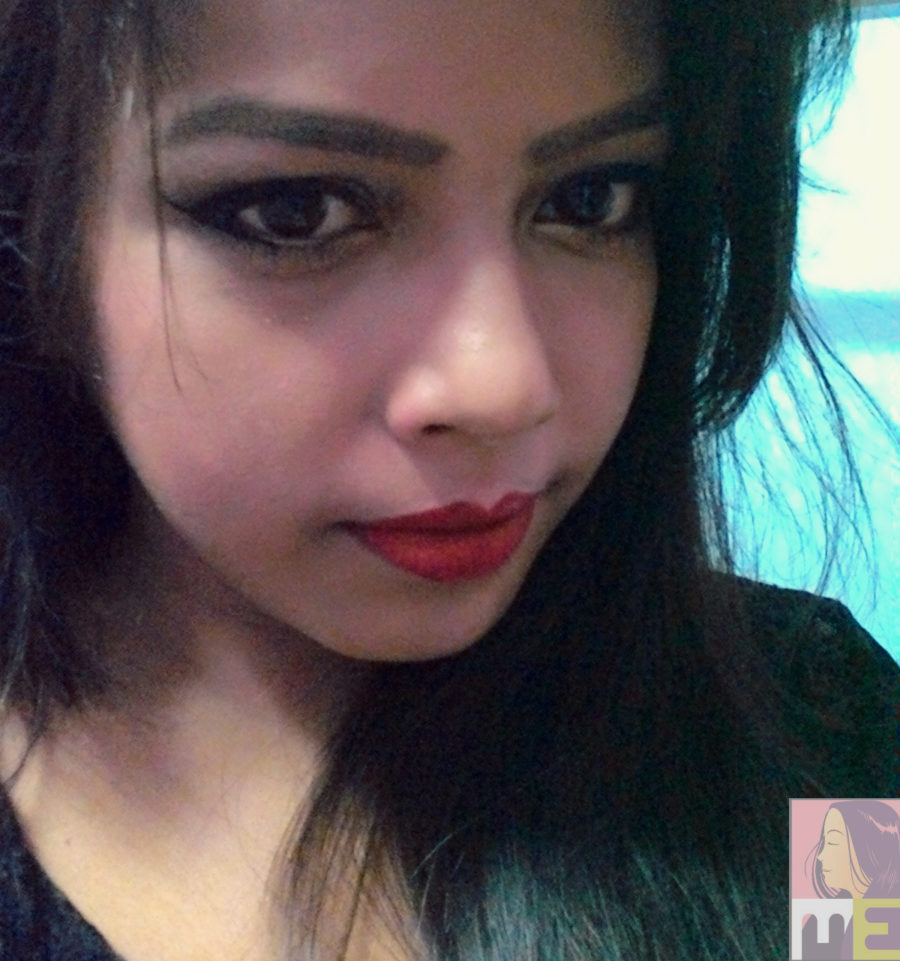 Overall, there's no question of not loving it. This is probably the best thing sitting in my dresser right now. However, whenever I require a little drama on my lips for a shorter amount of time and there's no meal or date involved, I will opt for the Scarlet O'hara instead. Not that Scarlett O'hara smudges, but I don't think that much of an effort is worth to remove the lipstick if am are wearing it for just a few hours. Also, it can be a little tough wearing it, whereas the Scarlett O'hara is super easy to wear (it's a crayon after all), the Smudge Me Not Liquid Lipstick on the contrary takes a very sincere application. Since it's super-pigmented, one wrong swipe and you can mess up the whole face of makeup, exactly what happened to me while I was doing my cupid's bow. I really hope that Sugar Cosmetics comes up with a lip liner range that matches the liquid lipstick shades.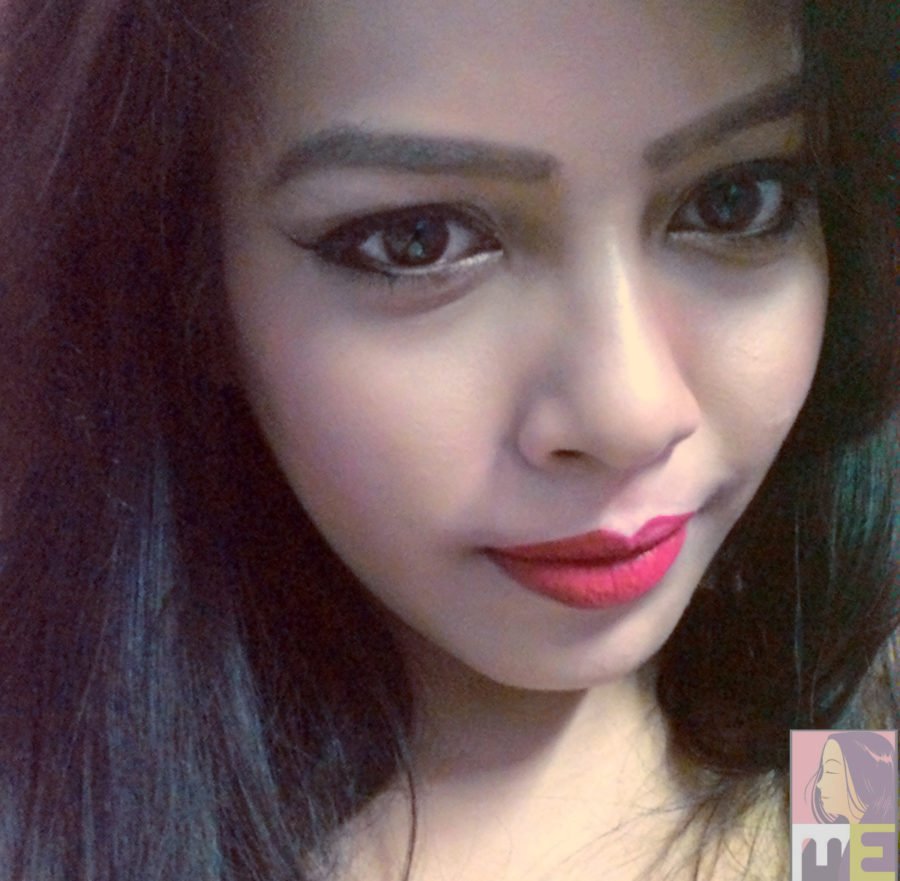 Will I recommend it?
YASSSS! I am already craving the whole range right now. I will definitely recommend it to anyone. I know removing it takes a little effort but I guess with a makeup remover it's much easier.
Price:
Rs 499/-
Where to Buy:
Nykaa, Official Website , Flipkart
Pros:
Where do I start? That amazing bold red shade that will suit almost every skin tone!
Smudge proof, transfer proof, will sit on your lips until you remove it yourself
Pocket Friendly
Beautiful Matte Finish
Pigmentation doesn't get any better
Cons:
Nothing
Rating:
5/5