My reviews of Innisfree It's Real Squeeze Mask range has almost come to an end. After reviewing a lot of my amazing finds from the range I will share a disappointment today- Innisfree It's Real Squeeze Mask Strawberry. I have reviewed almost every mask from the range (except for the bija) and I guess you guys are quite familiar with the range, so this one is going to be real quick.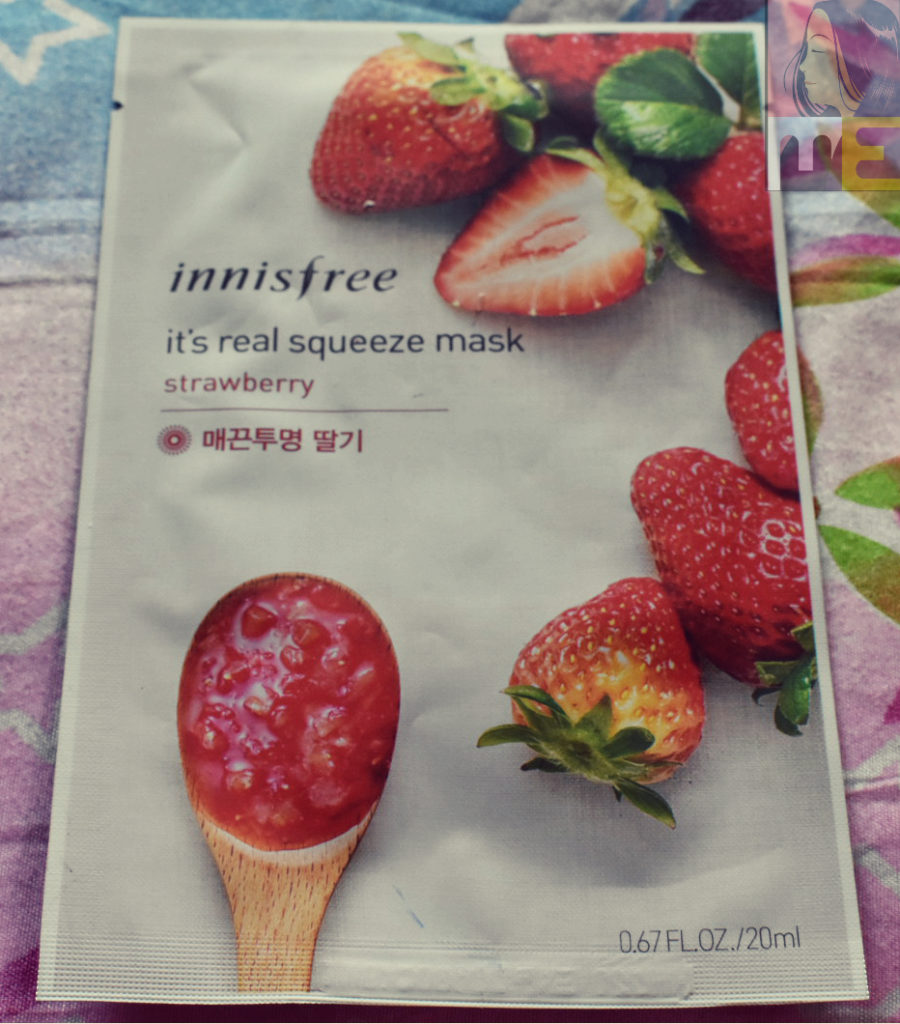 What it is
Get supple and translucent skin with the strawberry It's real squeeze mask!
1. It's real squeeze mask – strawberry
Strawberry helps make your skin bright and supple.
2. Jeju green complex
The Jeju green complex consists of green tea, tangerine, cactus, camellia leaves, and orchids to keep your skin healthy.
3. Triple-layered sheet
This triple-layer sheet has a long-lasting moisturizing effect so that the essence can gradually be absorbed into the skin.
How to use
After washing your face, gently apply toner on your face to even out your skin texture.
2. Then, apply the mask over your entire face, avoiding your eye and lip areas.
3. Remove the mask after 10-20 minutes and gently pat your face to allow the remaining formula to absorb into your skin.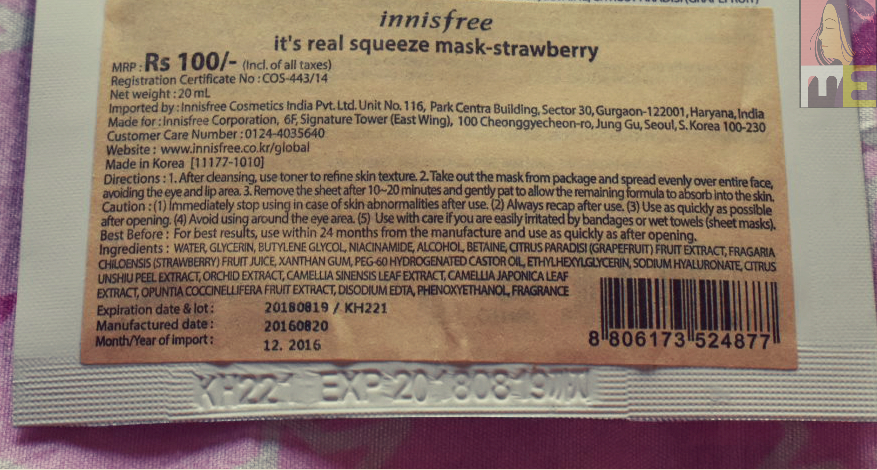 Price:  100Rs
Where to buy?
My Experience:
As usual I used the sheet mask post exfoliating and kept it on for about 30 minutes. The sheet was soaked in a LOT of essence and the fitting was just like any other mask from the range-almost perfect. Upon removing the mask my skin was excessively moisturized. The essence on my face took a lot of time to absorb unlike any other sheet mask. My skin was immensely hydrated and moisturized throughout the following days. It has to be the best moisturizing mask from the range. However, having a combination skin, moisturization is not one of my concerns and I was a bit disappointed as it did not do anything besides moisturizing. It claims brightening but I did not notice any. So overall, it can be an amazing mask for dry skin beauties but for combination and oily skin beauties might not be as impressed.
Pros:
Moisturizes
Pocket Friendly
Cons: