Hey guys, I haven't reviewed any K-beauty products for a while and I'm here to compensate for that. Today I'll be reviewing the Innisfree It's Real Squeeze Mask Pomegranate. Now even though my first concern while sheet masking is brightness, I am well aware that it's about time I start using anti-aging products as well. To be very honest, I haven't incorporated any anti-aging products in my regimen permanently but from time to time I indulge in firming treatments- like sheet masks and facials and stuff. Pomegranate is known for its skin firming benefits and thus it had its due share in my regimen.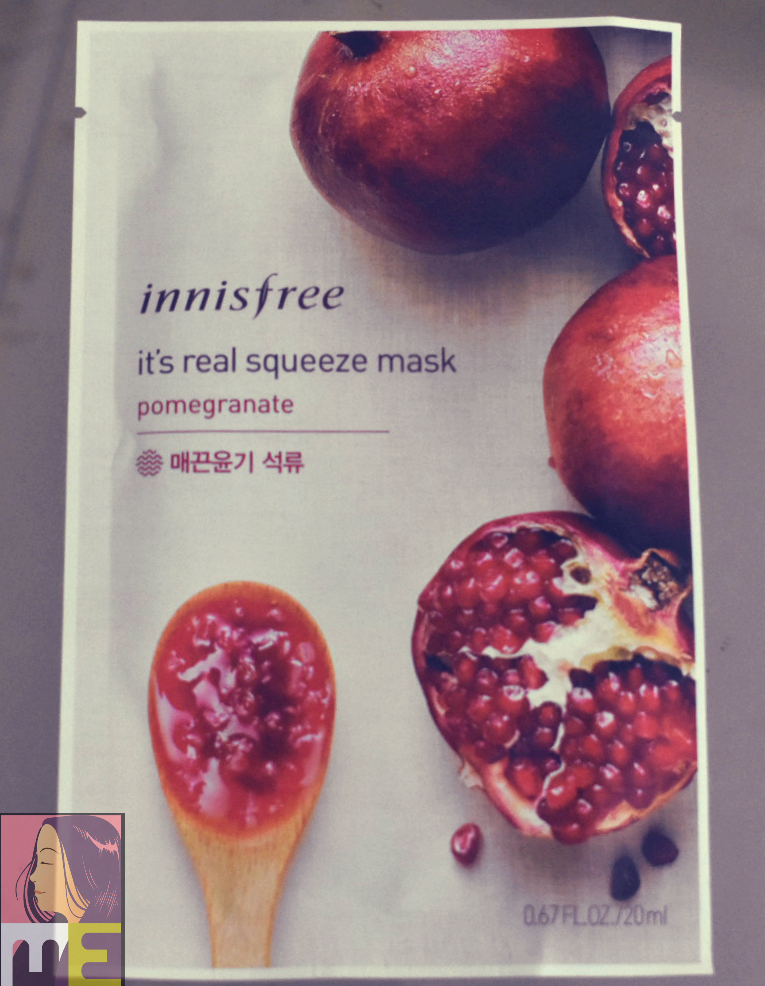 Price:
MRP 100rs
Where to buy: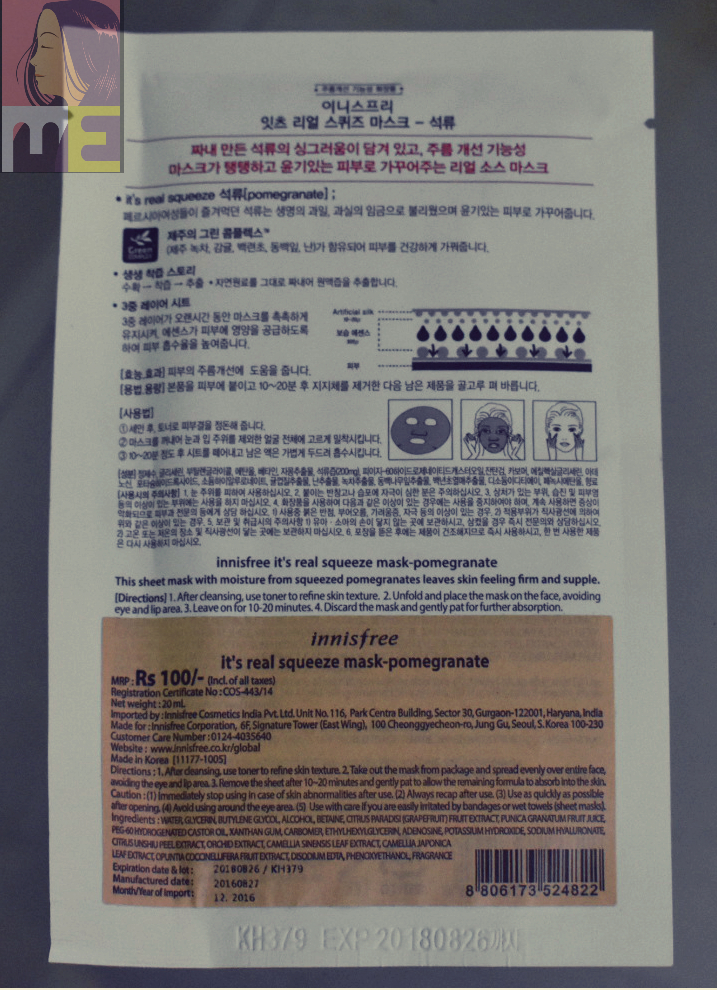 My Experience:
Just like any other sheet mask, I used it after exfoliating my skin and kept it on for about 30 minutes. The fitting was a little terrible than the other sheet masks from the same range which is weird. The mask was still wet while I took it off and my face was immensely hydrated and supple. There was no brightening effect and the product did not claim any. The following morning my skin was firm and nourished and behaved well for the following days.
Will I purchase it again?
Given to the fact that I haven't started any thorough anti-aging regimen yet, I might as well take help from this mask from time to time.
Will I recommend it?
To anyone who is 25+
Pros:
Does what it claims
Travel friendly
Pocket Friendly
Cons:
Rating:
4.7/5