Gifting a deodorant to your loved one on Valentine's Day doesn't necessarily have to mean "Oh! You smell so bad you should try this deodorant" (something my cousin brother does to me every Rakhi -_-) but it can actually be an excellent gifting idea. No matter how sophisticated perfumes look as a gift, my boyfriend is not just a huge fan of them. The Denver Xtreme range has lately got him hooked and he is pretty much not getting out of this range anytime soon.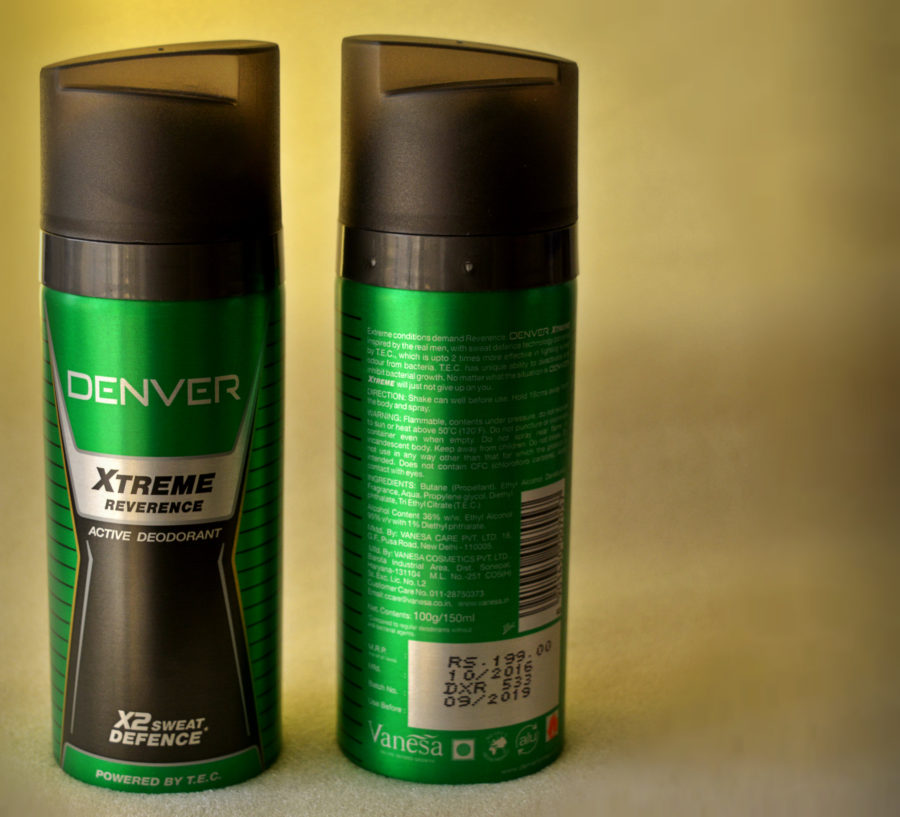 After the Denver Xtreme Endurance and Xtreme Balance, this time I'm here to share with you guys everything my boy friend shared with me after he started using the Xtreme Reverence.
Even though he is still hooked with the Xtreme Balance, he is almost as impressed with the Reverence. It sure has to be the most seductive fragrance so far (guess why am suggesting it for Valentine's Day gift?). Like the other deodorants from the range, the Xtreme Reverence too comes with 2X sweat defense formula and are specially crafted with Tri Ethyl Citrate or TEC formula which helps in the inhibition of the bacterial growth and prevents body odor. We are honestly impressed by the staying power of all the deodorants from the range. When I say it actually lingers throughout the day until the next shower, trust me, it actually lingers that long.
Pros:
Pocket friendly
Doesn't irritate the skin
Smells amazing
Excellent staying power
Controls sweat
Travel Friendly
Cons:
Nothing
Where to buy:
Rating:
4.9/5
Press sample received but the opinions are completely honest.