Hand creams are very essential for me during the cold weather since my hands tend to get darker during that time. Long before I was a conscious beauty addict I couldn't figure out a remedy and used to hate how my hands and fingers looked during the winter. Since the past 3-4 years I started using hand and nail creams and have noticed that it actually helps.
So today I'm going to review one of my favourite Hand and Nail creams that I have been using since the last to last winter- The Nature's Co Kiwi Hand & Nail Cream.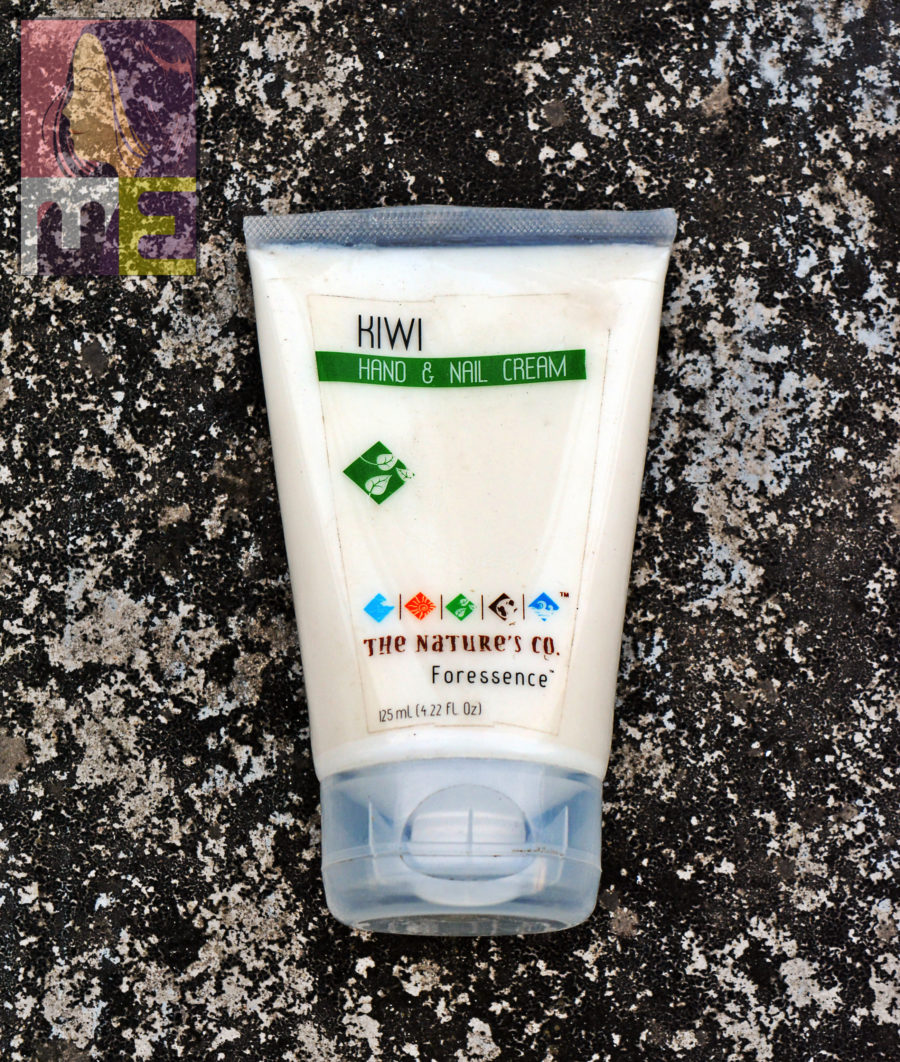 Price: INR 445 for 125ml
Ingredients:  Kiwi extract, Shea butter, Kokum butter, Olive oil, Wheat germ oil, Apricot kernel oil, Sweet almond oil, Avocado oil, Jojoba oil, Vitamin – E, Coconut oil, Grape seed oil, Vegetable Glycerin.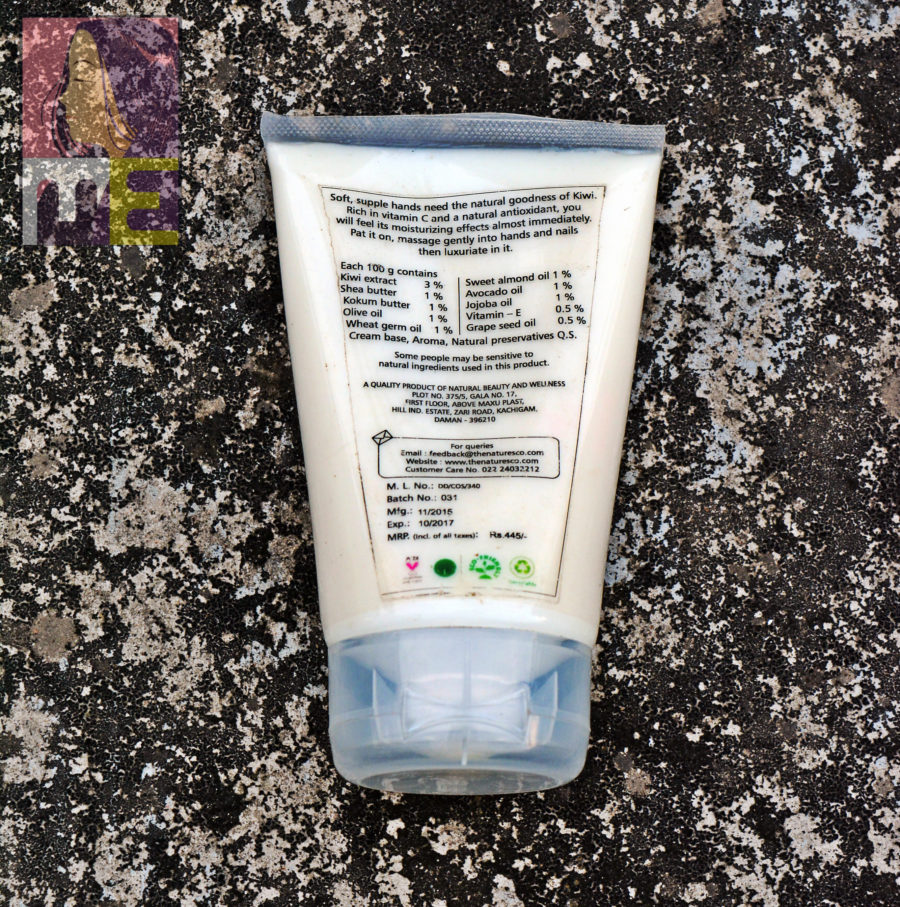 My Experience:
As I said I have been using this cream since last to last winter, and have been really loving it. I actually use it every day post showering without fail, and I mean to use it before going to bed but I often tend to forget about it. And am amazed to think that if this cream makes my hands soft and supple and prevent dry cuticles and darker skin with only one time application, how much softer my hands would be with proper usage? Worth thinking, and worth putting it next to my pillow so that I don't forget to apply it before going to bed.
The cream comes in a plastic tube with a flip cap and the texture of the cream is a bit too thick. Only a pea sized amount is required to massage both hands and wrists. However, when I do remember using it before going to bed, I like using a bit more product which makes the hands a bit greasy but since it's bedtime I don't really mind.
With a year of usage I have actually forgot what dry cuticles and dark hand feels like. My hands are soft and supple and am really looking forward to the day I won't be forgetting to apply it before my bedtime anymore.
Will I recommend it?
I will recommend it to anyone who suffers from dry cuticles or dry hands in general.
Pros:
Makes hands soft and supple
Prevents dry cuticles
Prevents hands to turn darker during the chilly weather
Smells pleasant
Absorbs with light massaging if using in the right amount.
Cons:
The only con that I found with this one is that the tube is too bulky. I guess it can be available in smaller size with their beauty wish box but the full sized amount is so not travel friendly. It would not make a mess inside your bag but who would want to carry this big of a tube just for two tiny palms? Not me. Also, since I don't share it with anybody else, I doubt I would be able to finish the product before the expiry date. And not everybody would like to pay a whooping 445 Rs for a hand cream, which brings me back to the one and only con, with a smaller size available, all of this issues would have been fixed once and for all.
Where to buy:
Rating:
4.7/5