This is probably my first sleeping pack review since I couldn't get around to review the last two sleeping packs. I purchased them while on a trip and used them up before I got to click the pictures. Apologies for that, I'm going to order them once again and surely gonna review them this time, I promise.
So… What Is A Sleeping Pack/Sleeping Mask?
Sleeping pack is one of the hypes from Korean Beauty Market. There's a lot of sleeping masks out there in the market targeting different treatments. There's sleeping packs claiming brightening, there's sleeping packs claiming anti-aging, and there's sleeping packs claiming treatment to troubled skin. And whether they are any good or not, depends totally on the specific mask.
My initial idea of sleeping packs is that they are a bit more potential than regular night creams and the two that I've already used are a bit heavier and a bit stickier than night creams. But that didn't bother me at all, in fact I loved it. And then again, usually sleeping packs are meant to use twice a week, so I think of it more like a twice a week treatment. And lastly apart from delivering the claims, the previous sleeping masks used to give me super plump skin the following few days, so yes, I love the concept of sleeping masks.
Innisfree Capsule Recipe : Aloe & Bija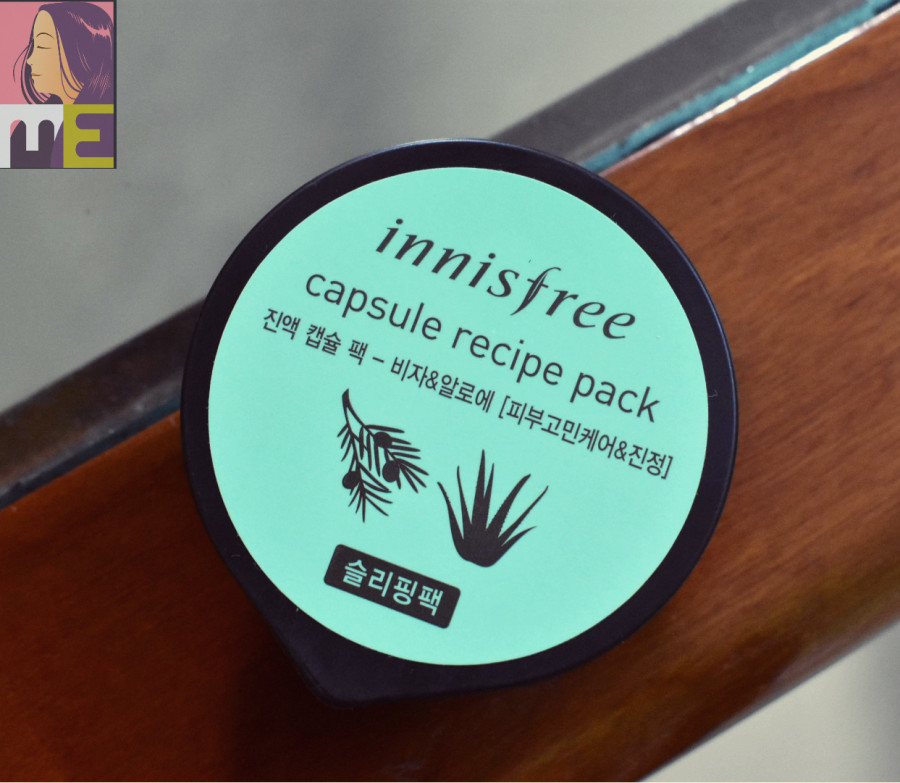 What it is
Skin trouble and soothing care with bija and aloe ingredients (Containing 100ppm of bija oil, 1,000ppm of aloe vera leaf juice extract and 1,000 ppm of aloe vera leaf extract)2. A texture that absorbs into the skin freshly and moistly

3. A sleeping pack that softly absorbs into the skin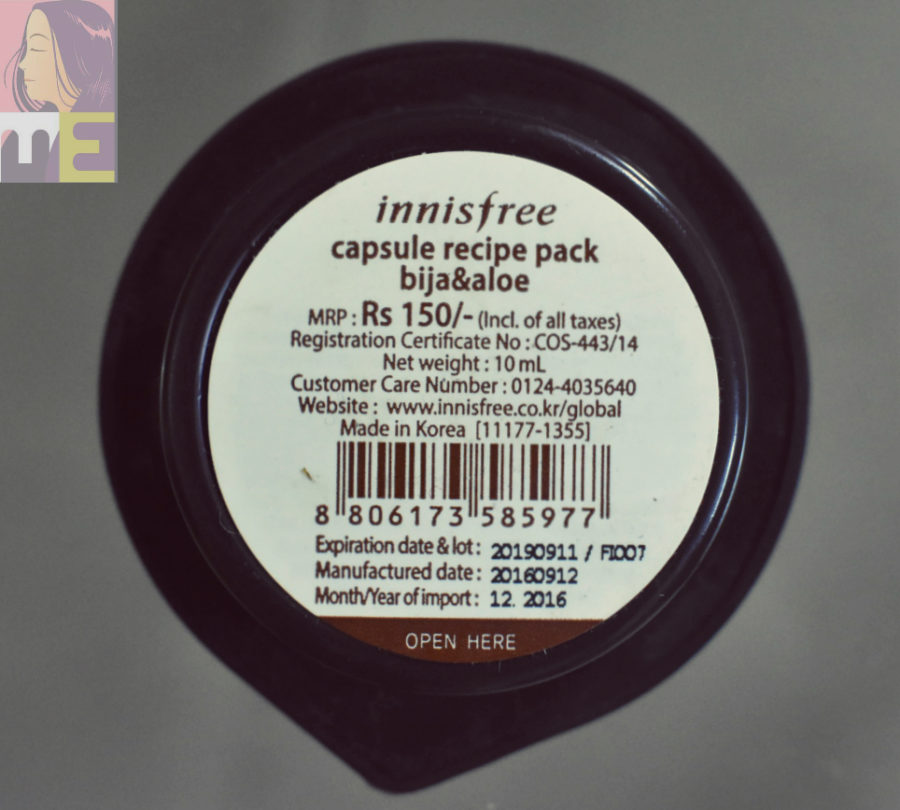 How to use
Apply the desired amount and gently spread onto the face at the cream step. Leave on overnight and wash it off next morning.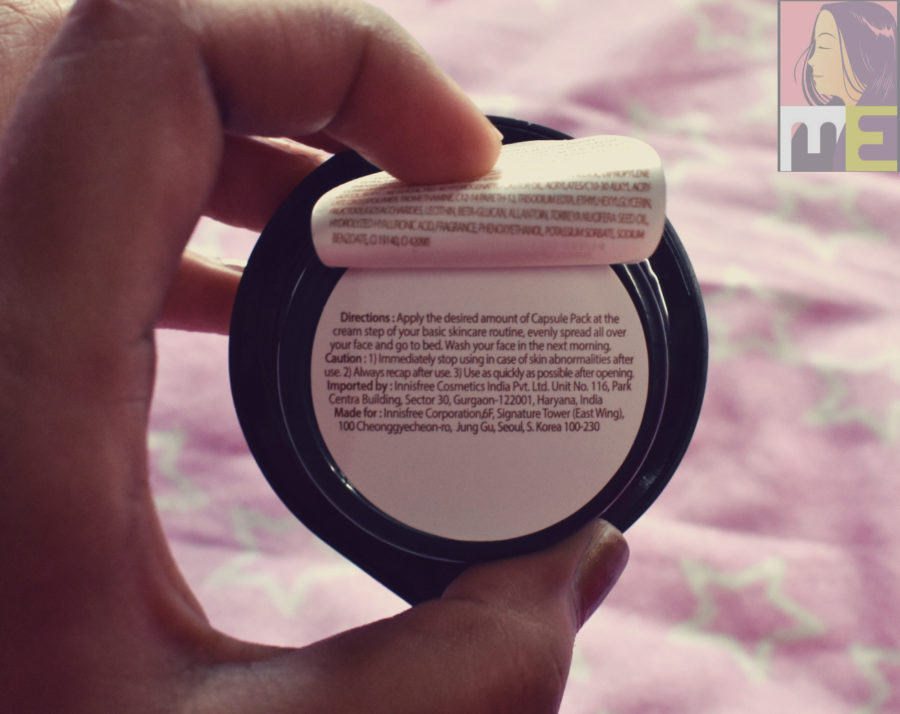 Ingredients:
WATER, GLYCERIN, PENTYLENE GLYCOL, METHYLPROPANEDIOL, ALGAE EXTRACT, ECLIPTA PROSTRATA LEAF EXTRACT, ULMUS DAVIDIANA ROOT EXTRACT, AMARANTHUS CAUDATUS SEED EXTRACT, ARCTIUM LAPPA ROOT EXTRACT, LINUM USITATISSIMUM (LINSEED) SEED EXTRACT, ALOE BARBADENSIS LEAF EXTRACT, HIBISCUS ESCULENTUS FRUIT EXTRACT, CITRUS UNSHIU PEEL EXTRACT, CAMELLIA SINENSIS LEAF EXTRACT, ORCHID EXTRACT, CAMELLIA JAPONICA LEAF EXTRACT, OPUNTIA COCCINELLIFERA FRUIT EXTRACT, ALOE BARBADENSIS LEAF JUICE, 1,2-HEXANEDIOL, DIPROPYLENE GLYCOL, BUTYLENE GLYCOL, PEG-40 HYDROGENATED CASTOR OIL, ACRYLATES/C10-30 ALKYL ACRYLATE CROSSPOLYMER, TROMETHAMINE, C12-14 PARETH-12, TRISODIUM EDTA, ETHYLHEXYLGLYCERIN, FRUCTOOLIGOSACCHARIDES, LECITHIN, BETA-GLUCAN, ALLANTOIN, TORREYA NUCIFERA SEED OIL, HYDROLYZED HYALURONIC ACID, FRAGRANCE, PHENOXYETHANOL, POTASSIUM SORBATE, SODIUM BENZOATE, CI 19140, CI 42090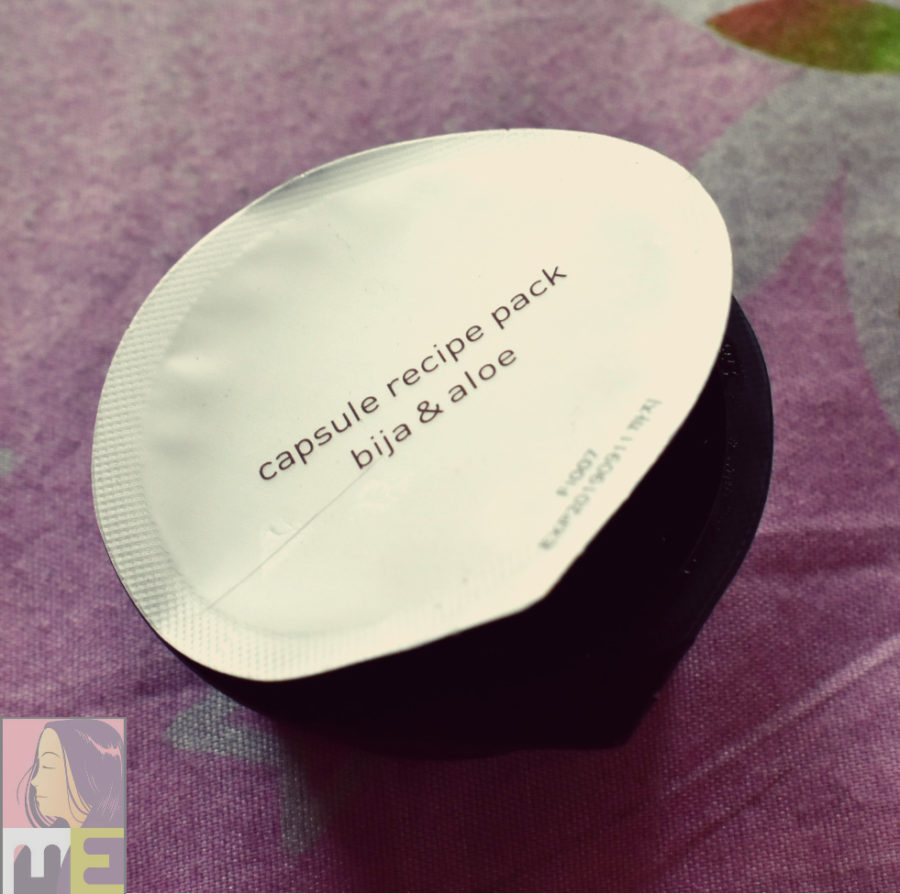 My Experience: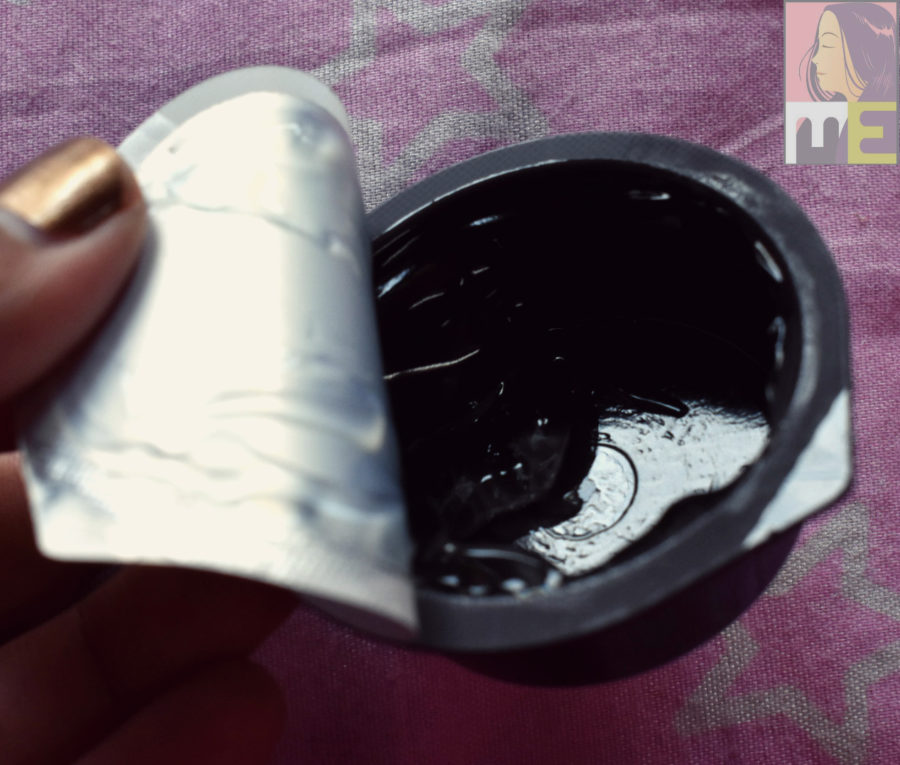 [Picture taken after 3 usages]
As you can see, it's actually a gel, a sleeping gel. Initially it feels a little sticky on the skin but with light massage it absorbs into the skin amazingly. I had the idea that sleeping packs are usually heavy on the skin, but this one was super light and I guess that makes it a perfect choice for oily skin beauties. At first I was a bit sceptical about what to expect from such a lightweight gel, but then I discovered its soothing power. I have a combination skin that doesn't breakout except for that time of the month *touchwood.  So when I got a couple of bumps, I discovered that this sleeping pack actually helps sooth my irritated skin. I know, I just told that sleeping packs are usually used twice a week, but since it didn't have any particular instructions like that, and because its lightweight I used it a little more frequently than twice a week and I got impressive results. Within two days of usage (at one day interval) my skin was visibly clear, calm and the oil breakout actually vanished. I guess I should be stocking it up for that time of the month.
Will I purchase it again?
Yes
Will I recommend it?
Oily Skin beauties- definitely
Combination skin beauties- You can try one out and decide for yourself if it works for you [Reminder: I myself have a combination skin]
Dry skin beauties- You are definitely not going to like it unless you breakout during that time of the month like me. If you do, then you can give it a try
Pros:
Does what it claims
Travel Friendly
Refreshing
Paraben Free
Improved packaging comes with a lid
Cons:
Nothing
Price:
MRP 150/-
Where to buy:
Rating:
4.9/5