Hello everybody, today I'm going to review the recently launched Bio Bloom Hand & Body Lotion Lavender because it's still winter and we all need to take extra care of our skin.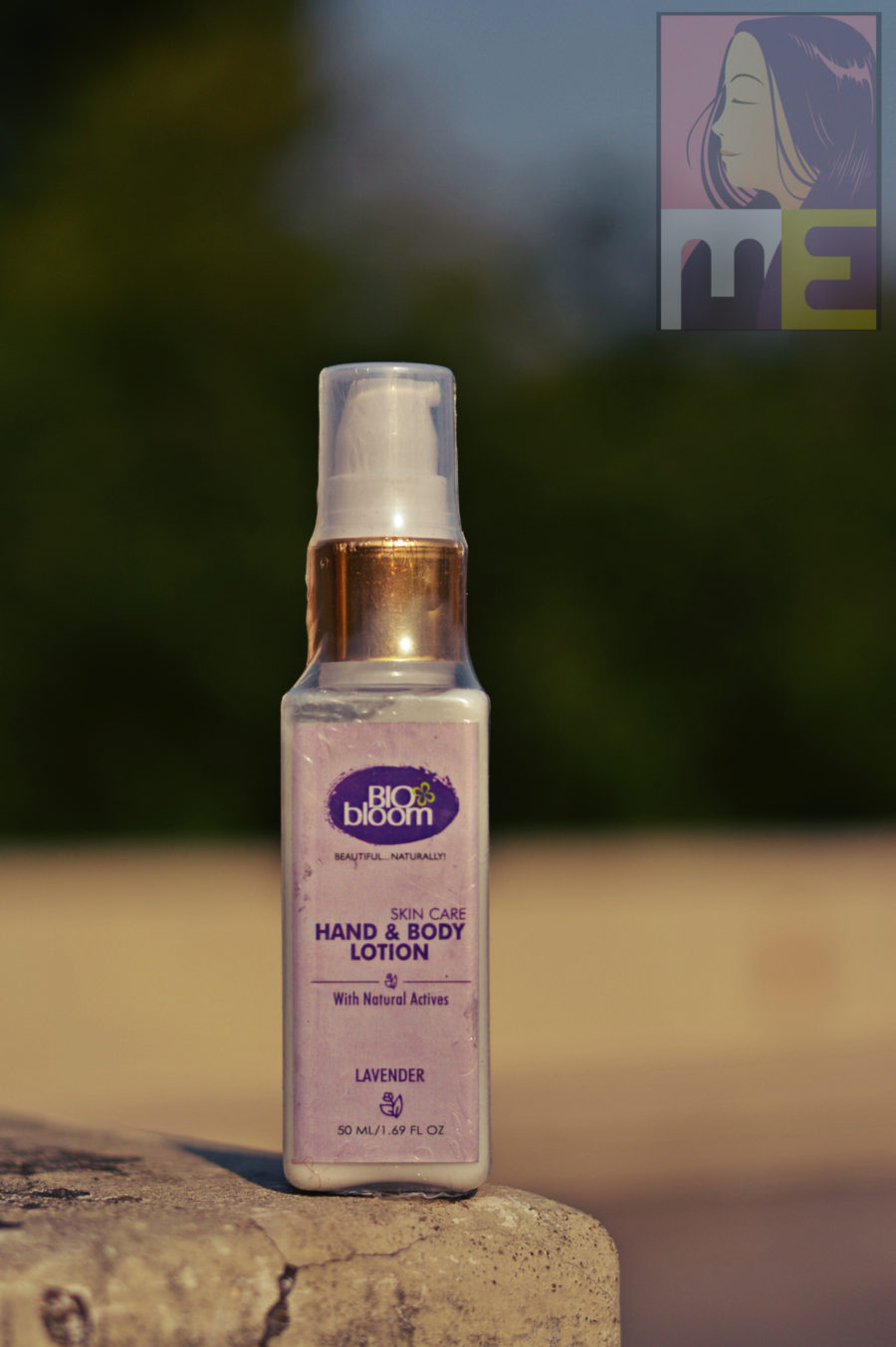 Bio Bloom is an all organic brand free from chemicals and most importantly Parabens and Artificial Fragrance. I have used their Eucalyptus Foot Cream and I'm already in love. The Hand & Body lotion didn't disappoint as well. It comes in two sizes- 50 ml, and 100 ml and I am going to review the smaller one which is really very easy to carry and will fit in your smallest handbag.
The bottle comes with a spray nozzle and it cannot get any more hygienic than that. However, I'm not very impressed with the runny texture. Obviously it requires a lot more amount to be applied than any body milk with a thicker consistency. So I ended up finishing the bottle within 3-4 weeks (thus perfect for packing for long tours) and since it comes for 199 bucks am not sure how many people will drop that amount for a bottle that will last them hardly one month.
Coming back to the brighter side, the lotion absorbs into the skin super quickly with light massaging and doesn't feel heavy on the skin. Now even though my skin doesn't get dry by the end of the day as I have a combination skin, I am pretty sure dry skin beauties will need to reapply it within 6-7 hours. So I guess this can be a perfect choice for oily skin beauties and also a pretty good choice for summertime. Yes, I am the type of person who loves to apply body lotions (light weight ones) even during the summer as I love my skin hydrated.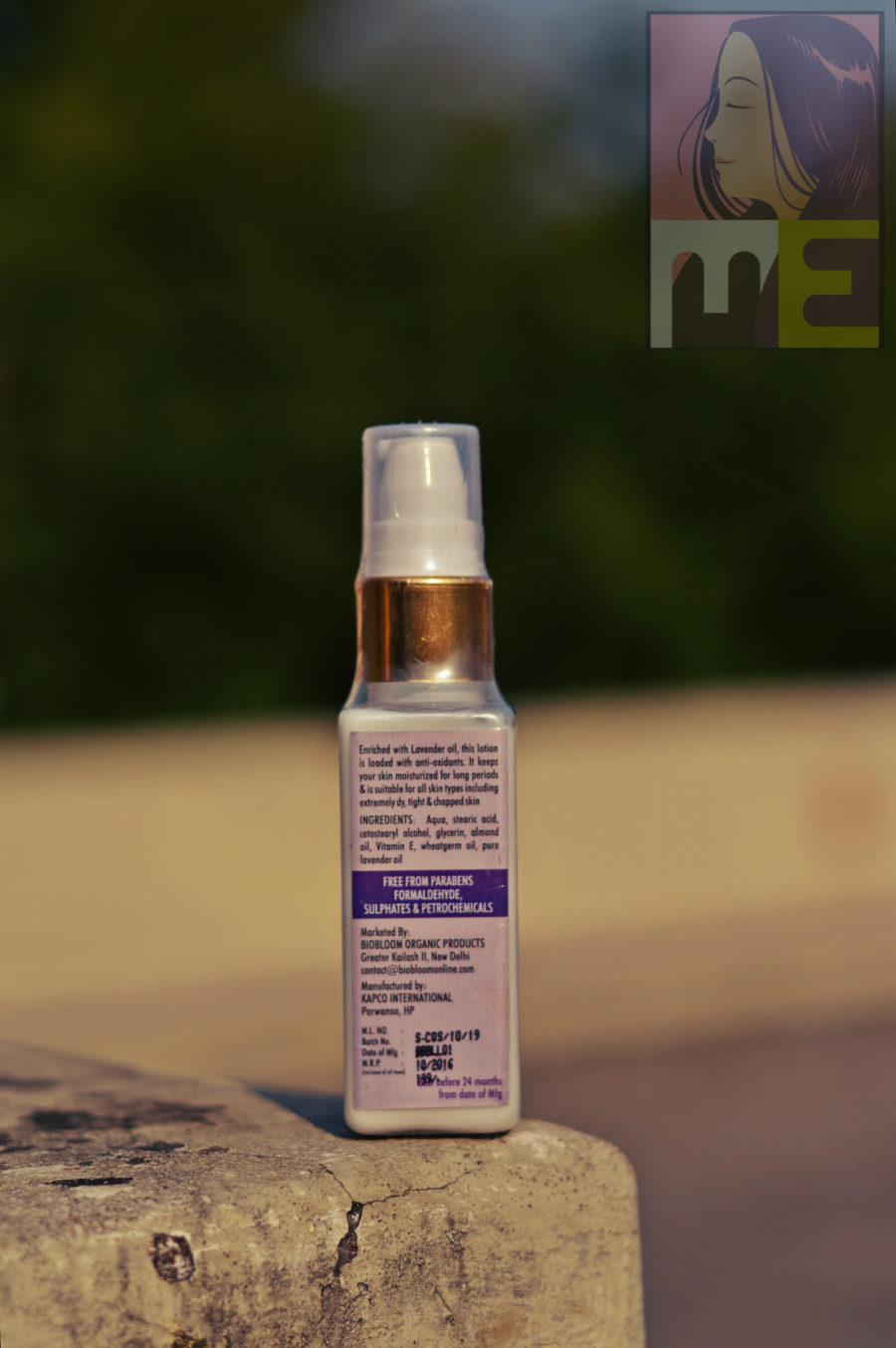 Price : INR 199/-
Quantity : 50 ml
Shelf life : 24 months from MFG
Where to buy:
 Pros:
Comes in a hygienic bottle
Travel Friendly
Refreshing lavender fragrance
All natural ingredients
Chemical Free
Potential ingredient list
Cons:
Overall Verdict:
I know I just said that am not sure how many people will drop 199 bucks for a body lotion that will last for about 1 month, but looking at the ingredient list, I might admit that it's worth paying. However, I would not suggest dry skin beauties to purchase this one for the winter.
Rating:
4/5
Note:
Press Sample received for review purpose but the opinions are completely honest.