Hello everybody, hope you guys are doing fine. Today I'm going to review the Innisfree It's Real Squeeze Mask Lime because Innisfree launched in Nykaa last month and I just cannot stop myself.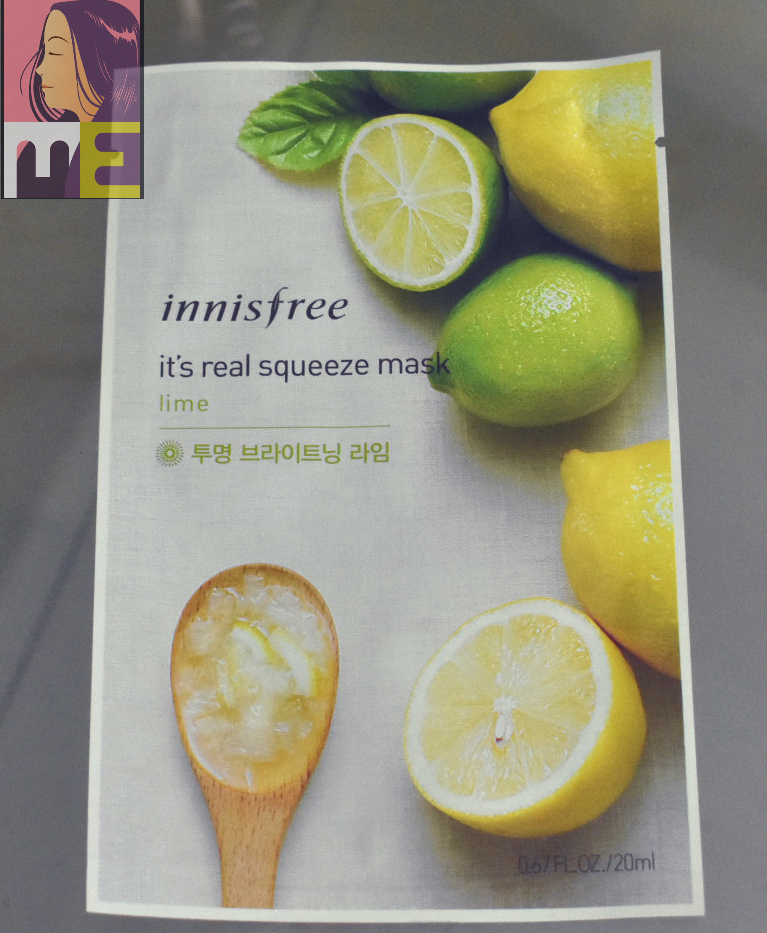 I guess everybody is aware of the skincare benefits of lemons and limes. They brighten up dull skin and when it comes to removing tans, nothing can compete with them. They are called natural bleach. Unfortunately, applying them directly on the skin can be really harsh. I will say 'don't do it, just don't. When it comes to DIY de-tan mask I usually use tomato juice for direct application, and when the tan seems way too stubborn I mix as little as one drop of lemon juice into my mask, but still I won't recommend it as just because it suits my skin, doesn't mean it will suit yours. Thankfully they are still applicable, thanks to the professionally formulated skincare products.
Ever since I came back from Andaman, my lookout for brightening products has turned into a craze even after I have successfully removed my tans. After the Vita C mask from Innisfree, this lime mask was next in the queue and I had high hopes. And why not? I mean it contains potential ingredients as Niacinamide and Grapefruit Extract, and Lime Extract and Green Tea Extract and many other ingredients that are known for brightening and skin firming and recovering dry and damaged skin. Why wouldn't someone have high hopes on it?
However, it did disappoint me when it comes to the brightening effect. Everything else about this mask is super cool. It fits well, it's drenched in enough serum, it takes as long as 40 minutes to dry out, it smells pleasant and most importantly my skin was visibly clear and hydrated. But since it screams brightening, it was a little disappointment comparing to the Vita C Mask Sheet. So if you are looking for a real brightening mask, you know which one to choose, and if you are purchasing it as a pack of all the sheet masks that comes from the range and applying it for the sake of sheet masking, I don't think you will be disappointed. And for the plus effect, it did firm my skin; I guess I might have to thank the presence Niancinamide for that.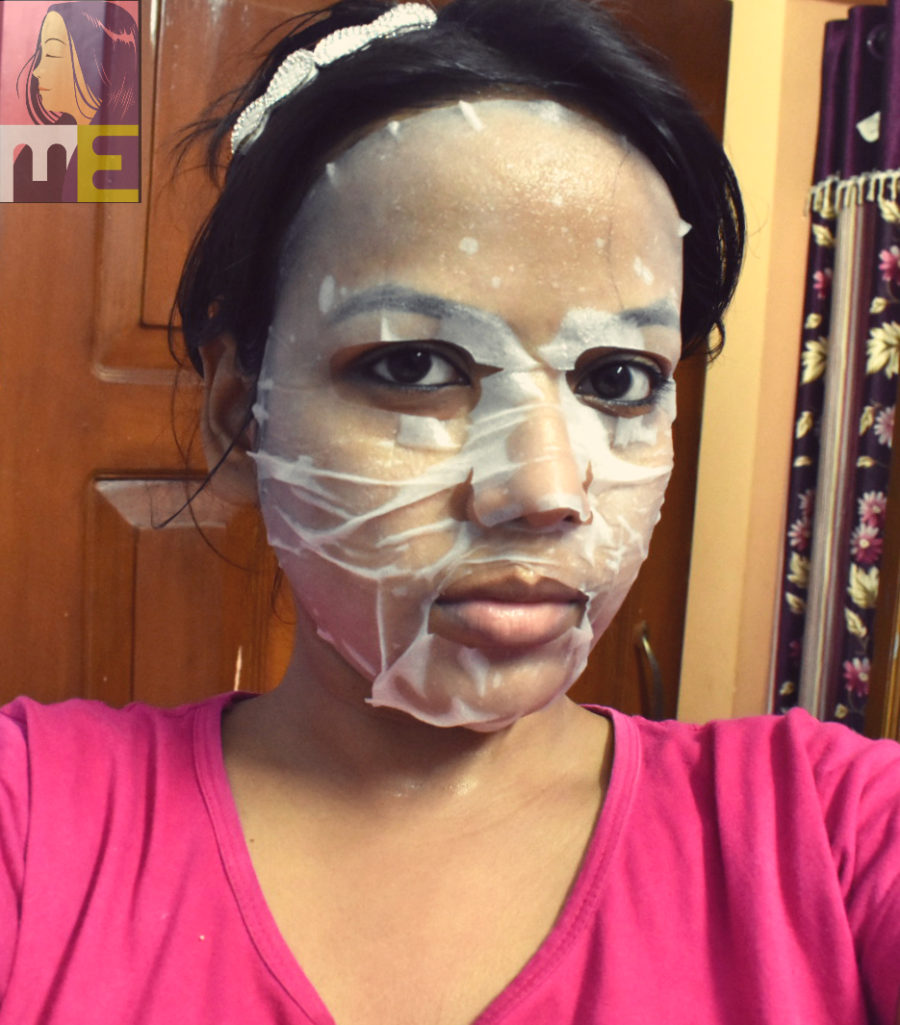 Ingredients:
Water, glycerin, butylene glycol, niacinamide, alcohol, betaine, citrus paradisi (grapefruit) fruit extract, citrus aurantifolia (lime) juice, xanthan gum, PEG-60 hydrogenated castor oil, ethylhexylglycerin, sodium hyaluronate, citrus unshiu peel extract, orchid extract, camellia sinensis leaf extract, camellia japonica leaf extract, opuntia coccinellifera fruit extract, disodium EDTA, phenoxyethanol, fragrance
Price:
Rs 100/-
Where to buy:
Pros:
Hydrates
Firms
Makes skin visibly clear and skin tone even
Pocket Friendly
Cons:
For a brightening mask, the effect is not that notable. Works like any other sheet mask (a good one).
Rating:
4.7/5