Hello everybody, hope you all had amazing New Year celebrations. My New Years have always been pretty laid back. Besides attending the midnight mass at the Church and spending quality time with my family and eating delicious home cooked meals, there's nothing special. Oh and I didn't work on New Year, that does count as a celebration, doesn't it? But now let's get back to the regular life with a bang. And since this is my first post from 2017, I decided to do what I'm best at doing, reviewing a skincare product. And that product happens to be the Detox Face Mask Activated Charcoal from Fuschia by Vkare.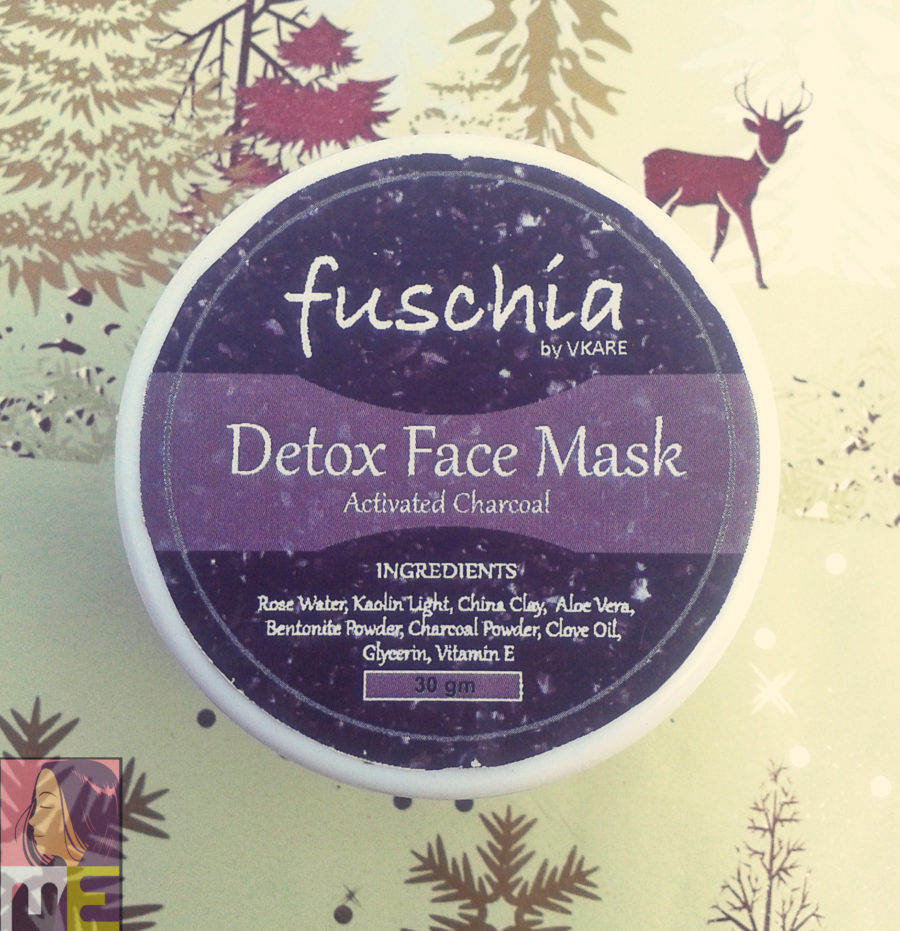 Now Fuschia is a very beloved Indian brands. If I'm not wrong, they launched about 1 or 2 years ago and received too much love from Indian beauty addicts soon after their launch. The products are all chemical free, every single one of them does what they claims, and they are pocket friendly. I am personally so in love with the brand and have used about 6-7 products from their range and there isn't one product that didn't work for me. So let's get to the review part.
When it comes to detoxification, nothing does the job better than activated charcoal. They act like a sponge and plucks out all the toxins from deep within the pores. I personally prefer keeping at least one product containing activated charcoal in my skincare regimen all the time. Everybody's skin needs detoxification and there's no excuse for depriving your skin of that much needed detoxification.
My Experience: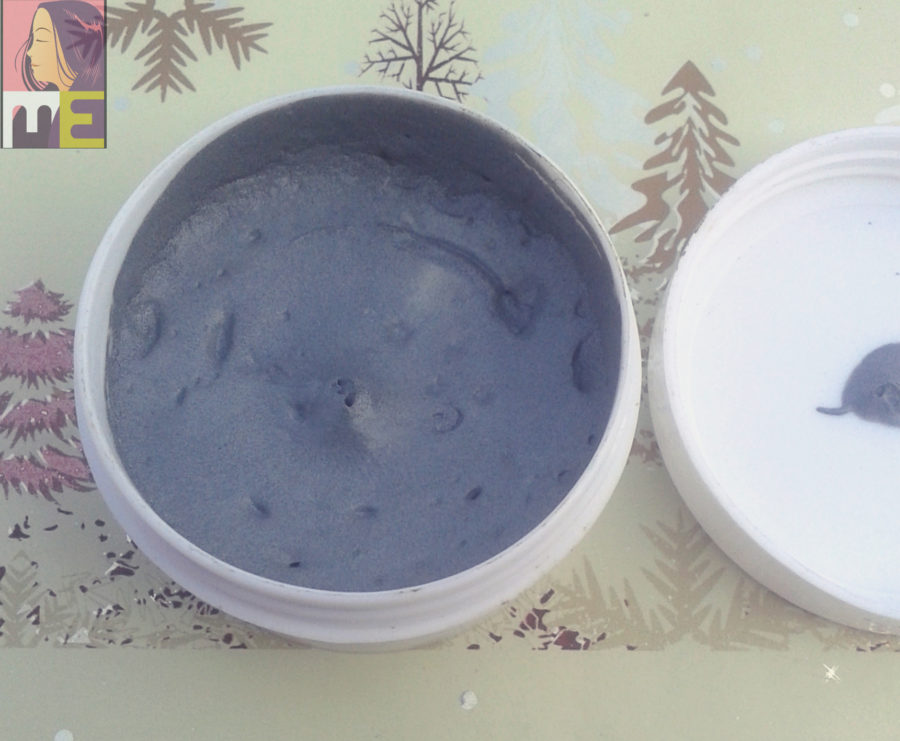 I have earlier used the Activated Bamboo Charcoal mask from Blossom Kochhar and I was so in love. I had to try the one from Fuschia as will since their products never disappoint. The texture of the mask is a little thick so I make sure to apply it on moist face. If I skip splashing some water over my face prior to applying the mask, it keeps sticking to my finger like a clot and then it dries up super fast. So using a little water does the trick- the mask applies smoothly, and takes about 15-20 minutes to dry up.
The first thing I noticed after washing off the mask is that my skin feels squeaky clean and looks visibly clear. I have been using it every once a week and it does a pretty good job every single time. I don't have much acne breakout *touchwood, but there are some I get from time to time due to too much experimenting and of course during PMSing and the mask seems to help if applied while breaking out. Just like I said, there's no excuse to deprive your skin of this kind of detoxification.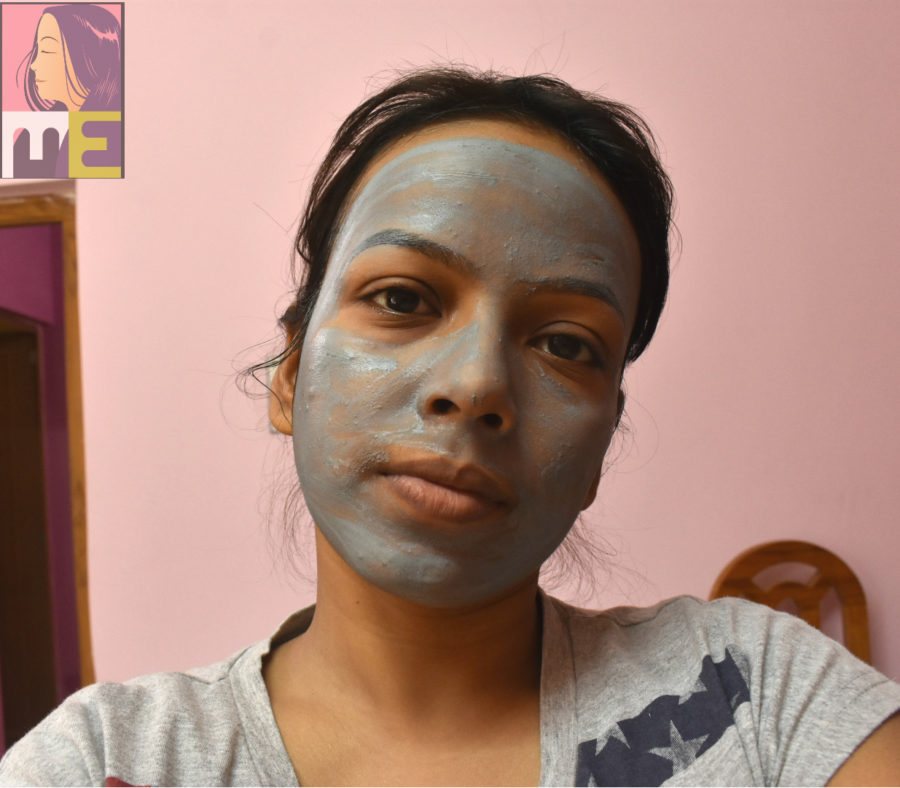 P.S:  Washing off this mask is as tough as washing off any other charcoal mask. If there's no mirror in front of your sink, chances are that you might have to come back to the sink a couple of times.
Pros:
Paraben free, SLS free
Pocket friendly
Travel friendly
Does what it claims
Cons:
Nothing
Rating:
4.7/5
Where to buy:
 http://www.amazon.in/Fuschia-Detox-Face-Mask-Activated/dp/B01KVBQ74K
http://www.vkarebiosciences.com/index.php?route=product/product&product_id=322
Price:
MRP Rs 450/- for the bigger tub (100 gm)
Other PRs from Fuschia:
Fuschia Vkare Activated Charcoal – Face And Body Detoxifying Scrub Review
Fuschia Berry Blend & Apricot Clarifying Intense Moisturizer Review
Note 1: Press Samples sent for review purpose but the opinions are completely honest.
Note 2: Everybody has their own preference but if you ask me, I would have to say that I love the Blossom Kochhar Aroma Magic ABC pack a little bit more. And one of the main reasons is the texture, the ABC pack applies smoothly and takes about half an hour to dry, while the Fuschia one is super thick and dries a bit quickly. Now am pretty sure there's people who loves their mask to work a little faster and they might like the Fuschia one better. As I just said, it all comes down to your personal preference.