I've heard ravings about Oxy Facials and even though I've never tried one (as I usually go for the de-tanning Facial whenever I visit the Salon), I've seen the wonders that Oxy Face Masks can do. They are like instant brightening packs that change your skin tone in about 15 minutes.
I received Astaberry Oxy Facial Kit for review purpose and experimented it on my mother who never really reacted to any new products *touchwood. She came back from Andaman severely tanned just like me and we had a wedding to attend before even we could detan properly. So I used the Kit on her about an hour before we headed to the wedding, and the facial kit gave her such an amazing glow that skipping any makeup seemed to be the right thing to do.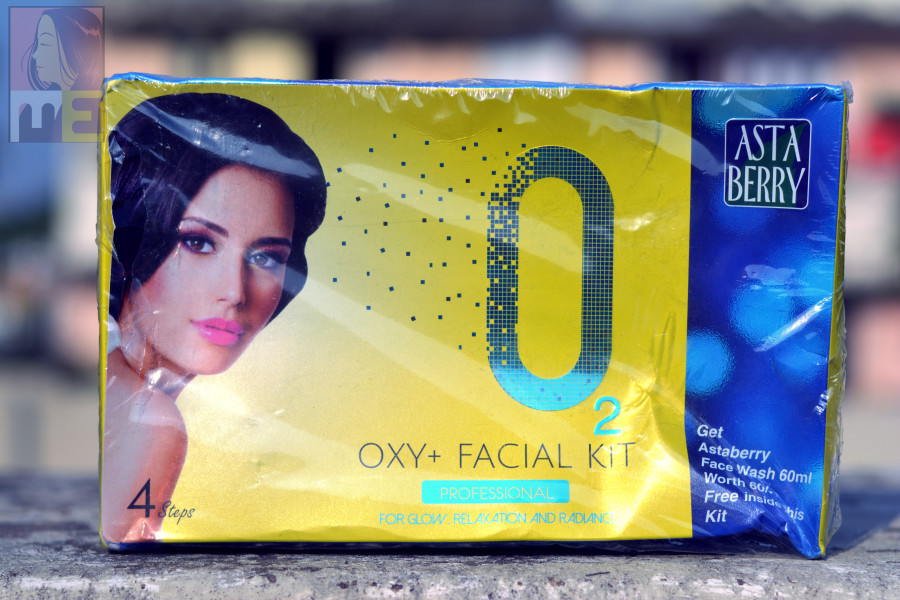 The Facial kit comes with 4 mini tubes- Oxy Cleansing Gel, Oxy Scrub, Oxy Cream and Oxy Mask, that will last for about 3-4 facials and there's a Face Wash inside the box that comes free with it.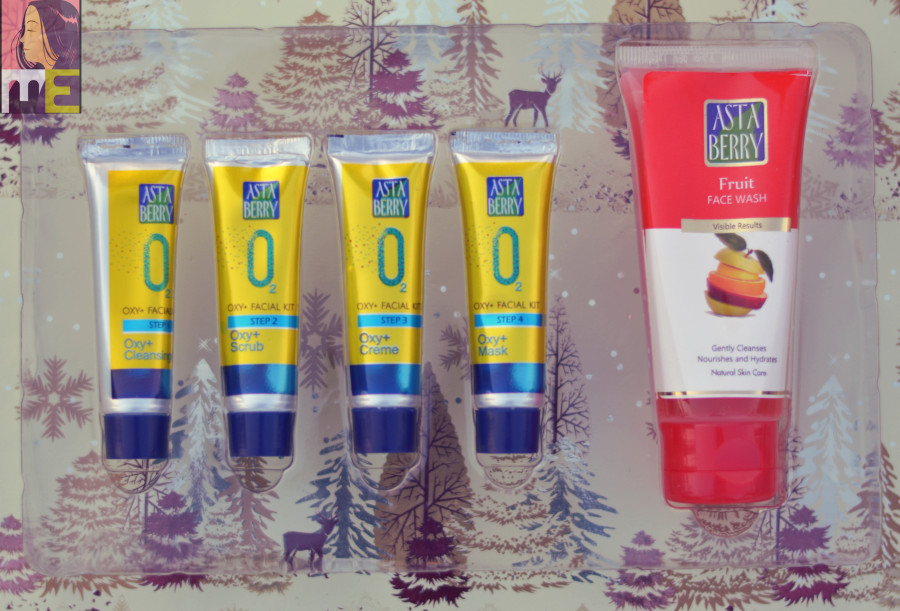 Oxy Cleansing Gel:
A regular cleansing gel that I massaged all over her face and neck and then wiped off using a wet towel.
Oxy Scrub:
A white creamy scrub with tiny granules that won't hurt your skin. I massaged it for a couple of minutes to avoid over-exfoliation and wiped it off with a wet towel again.
Oxy Cream:
A lightweight, white cream that I massaged on her face for 15 minutes and then wiped off the excess cream with the towel.
Oxy Mask:
A thick creamy white mask which I left on her face for like 10 minutes. It didn't dry out completely, just like any other oxy masks. I wiped it off using the wet towel and finished it up with a toner and her regular night cream.
The instant effect was mind blowing. Her face was radiant and glowing and there were with no signs of tanning. The radiance and brightening effect lasted for about a week, but the de-tanning was permanent. I know it will work as amazing on me as my skin reacts well with Oxy Masks (I am just waiting for my PMS breakout to go away), so I will be using it on my own face soon.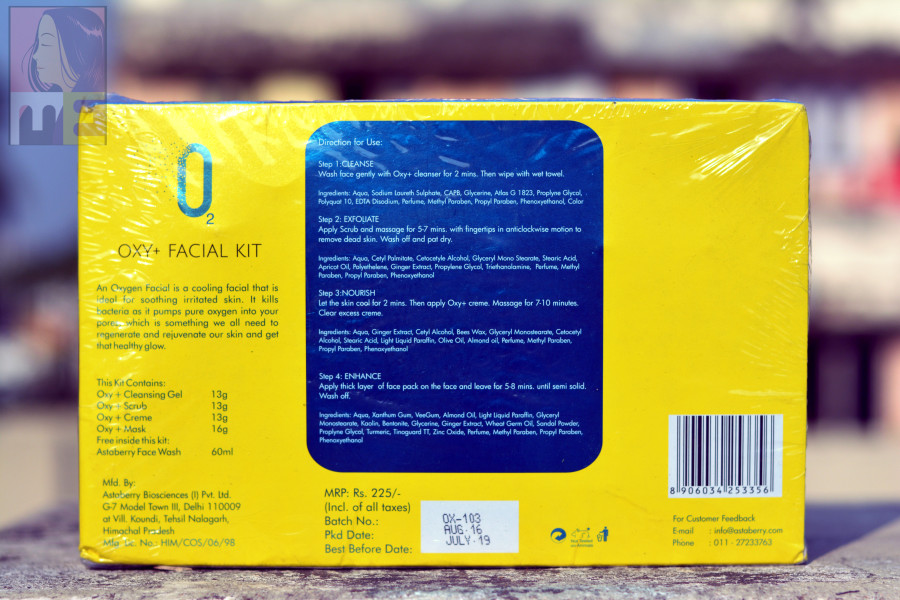 Pros:
Gives the skin an instant glow
Pocket Friendly
Comes with a free face wash
Cons:
Price: Rs 225/-
Where to buy:
Note: Product received for review purpose but the opinions are completely honest.