Just when I thought that I need to fly down to Delhi once again to stock up on Innisfree products (I didn't receive my last two orders from Cosmetic Love so currently I have no other source to stock up on Korean Skincare products), the huge announcement that Innisfree is finally available in Nykaa dug a big hole in my pocket. I did a huge haul once again, in three installments, and I'll be posting the haul once I receive my third order (unless I already use up the sheet masks by that time). So the only sheet mask I have used so far is the Innisfree Skin Clinic Mask Vita C which I loved.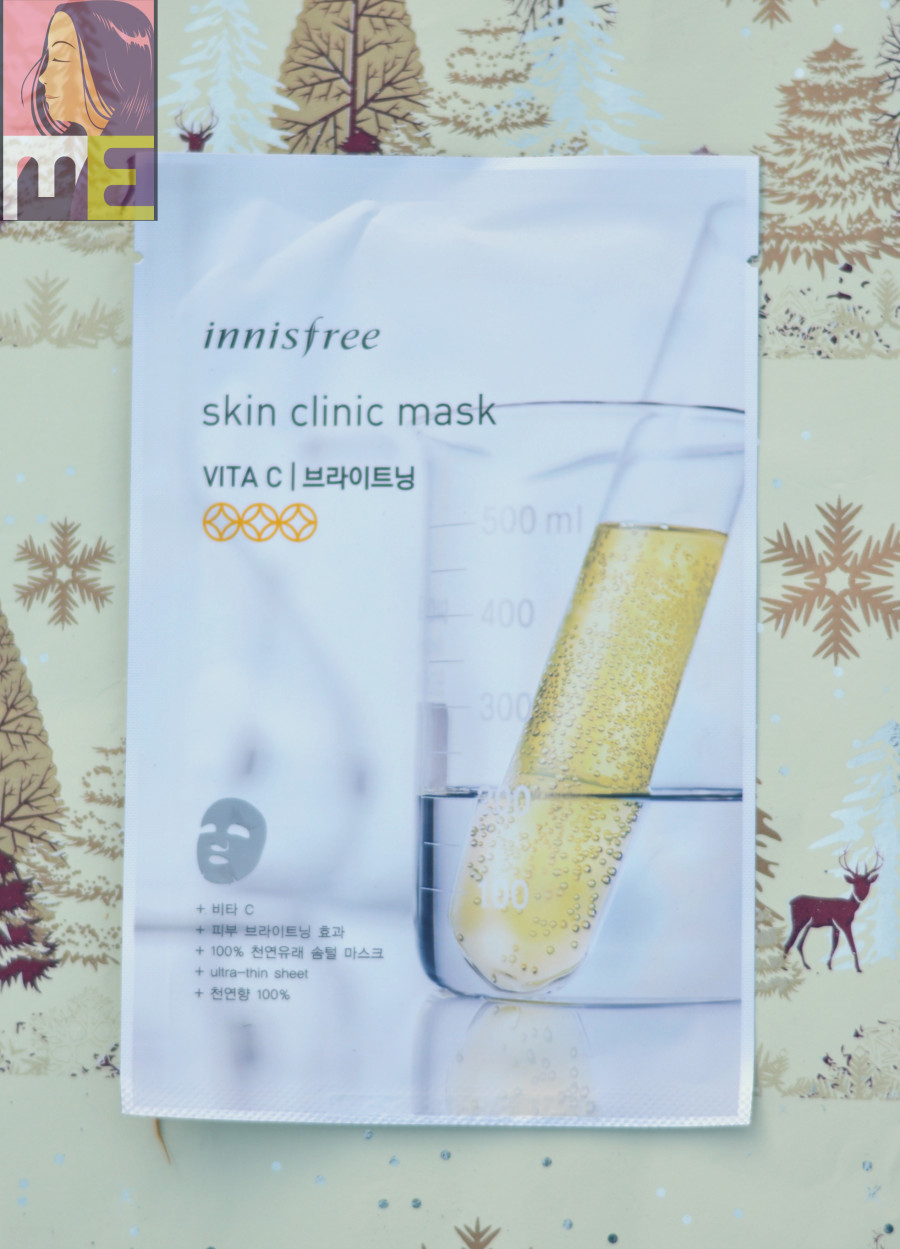 As I've already told you that I've come back from Andaman terribly tanned and I've been de-tanning with my tomato and Besan DIY face pack but it's been taking a little longer than it usually takes. The de-tanning was happening gradually and after the third DIY mask, I applied this sheet mask as it contains lemon peel oil and claims brightening.
The sheet was a little different from the "It's Real" Squeeze Mask range. It was made out of cotton hairs and I had to pull it out from an attached film. The Mask was thin, and was soaked in a transparent serum. The fitting was almost perfect except for a few wrinkles and the mask dried in about half an hour.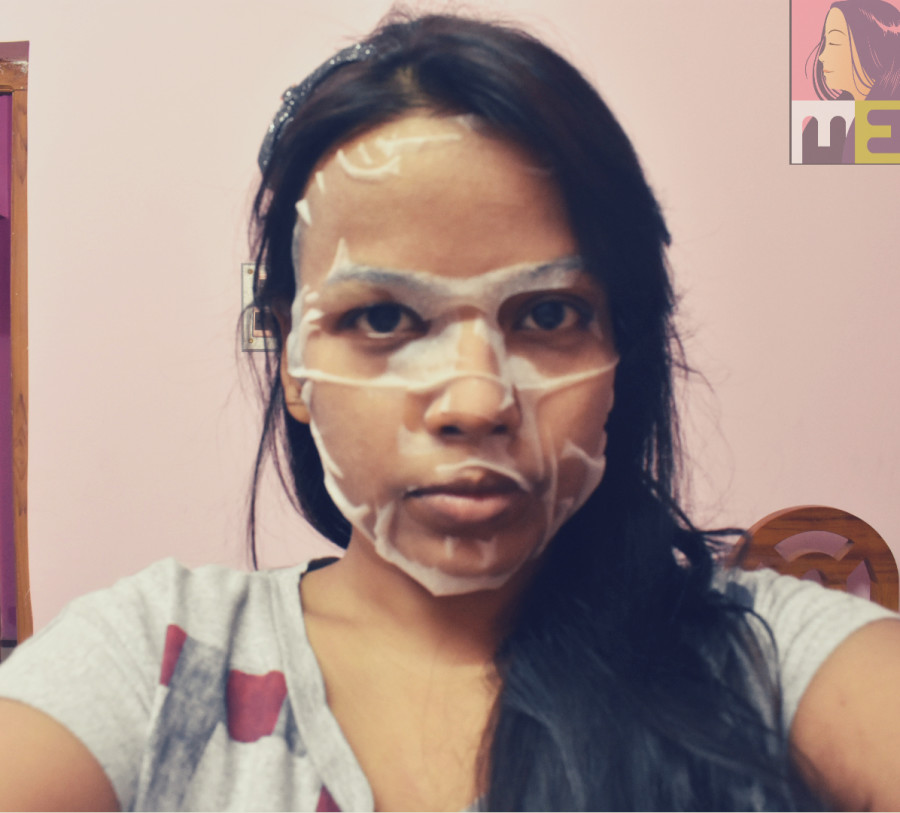 The initial effect was an immense nourishment and hydration and by the next morning my skin was visibly brightened and clear as if I wasn't tanned like a charcoal just a couple of days back.
Now I would also like to mention that I used the mask that time of the month when I suffer a little break out. When I used this sheet mask, I had one acne, but next morning I had another. It might be just me PMSing, or it might be the grapefruit extract which I am a little sensitive to. But since I'm not sure, and since it helped me de-tan faster, I am clearly impressed. And then again, you guys might be aware of my love for brightening products, so I will definitely buy it again.
Price: Rs 150/-
What it is:
This whitening mask sheet contains vitamin C derivatives and niacinamide to brighten up dull, rough skin.2. This 100% natural cotton sheet is made from soft cotton hairs around the cotton wool.

3. It is transparent and thin and has good adherence on the skin, which allows for its good substances to be more effective delivered into the skin.
How to use it:
After cleansing, use toner to refine skin texture.
2. Take out mask from package and remove film. Evenly adhere it to entire face, avoiding eye and lip area.
3. Remove the sheet after 10~20 minutes and gently pat to allow the remaining formula to absorb into skin.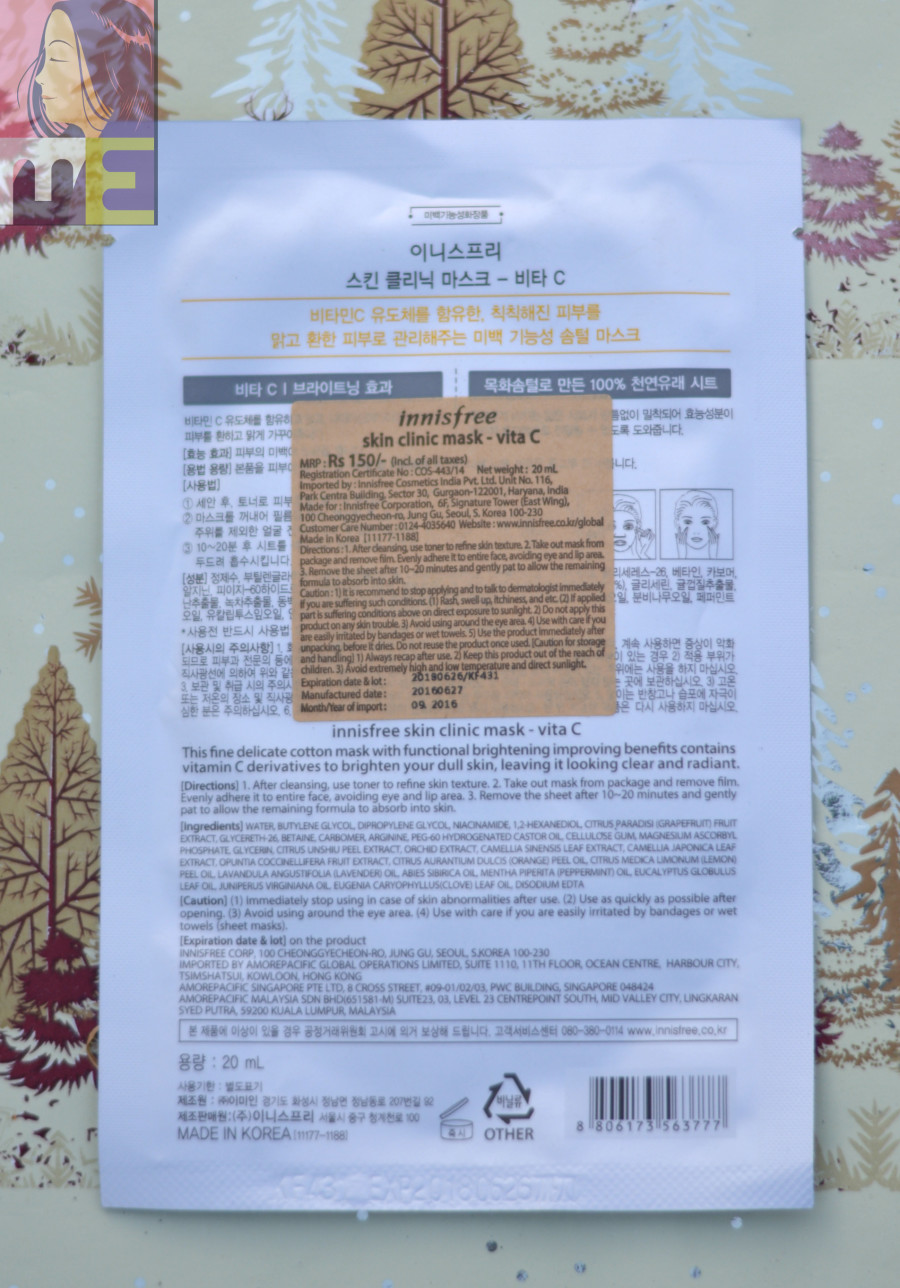 Where to Buy:
Pros:
Does what it claims
Affordable
Fits well
Easily available (Thank God)
Cons:
Nothing
Rating:
4.8/5