My excitement reaches its peak every time I discover an all organic handcrafted brand filled with essential oils and natural ingredients and everything that can be good for your skin. Today I will be sharing my excitement with you guys by presenting this brand called 'The Herb Boutique' that I recently discovered. They sent me a huge box that feels like Christmas and from the packaging itself, you can really tell that everything inside has been made with love.
Official Website:
https://www.theherbboutique.com/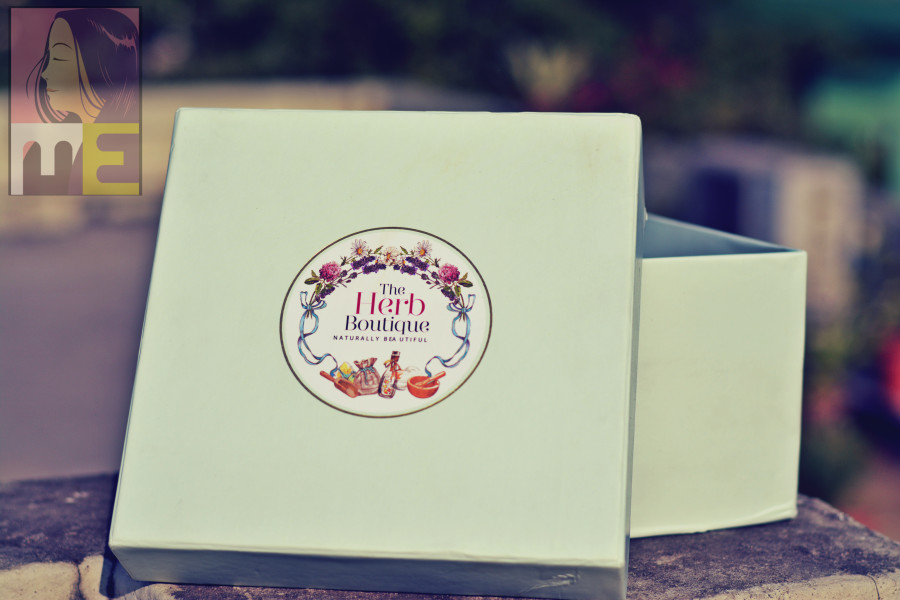 Here's everything that was inside the box.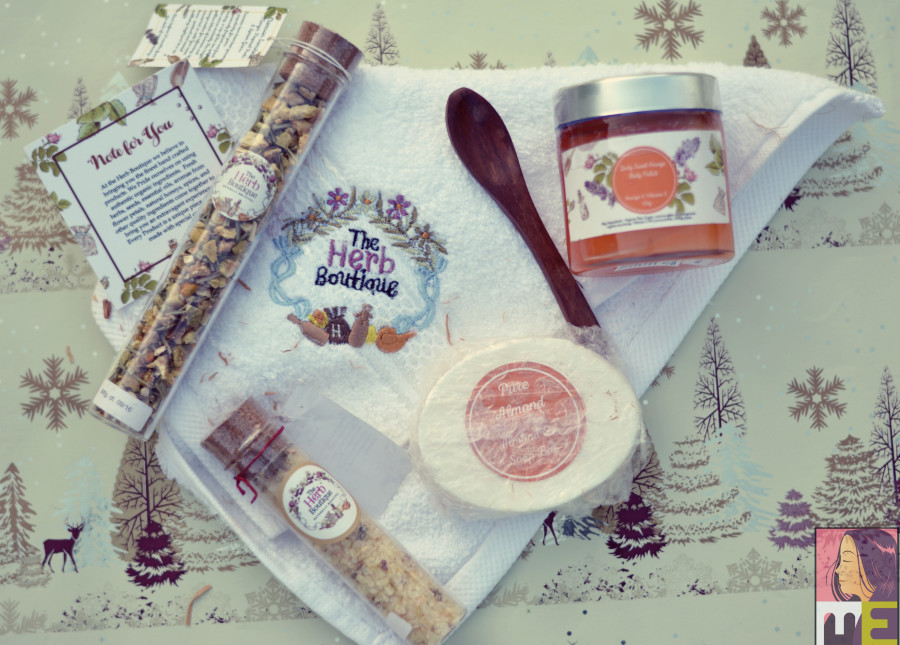 Zesty Sweet Orange: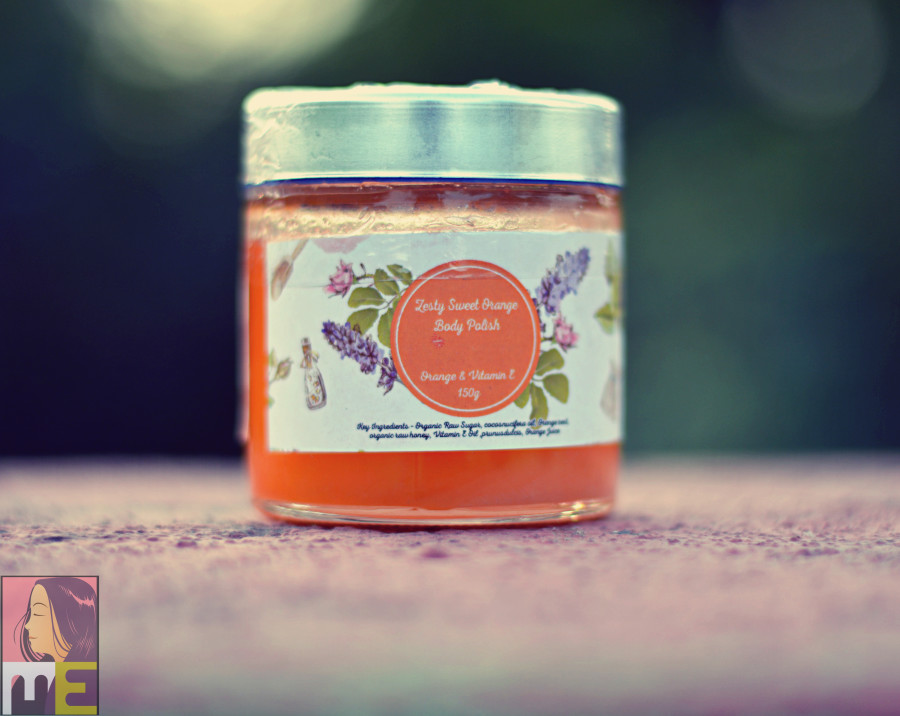 My favourite of all. I used it once and trust me, it smells divine. I don't know about you guys, but I am a sucker for tangy smells, it feels so refreshing. I can't really tell any difference by using it only once, but what I can tell is that when I was applying my Body Milk post shower, I realized that my skin has never felt smoother.
Lemon Bath Soak: Rs 180/-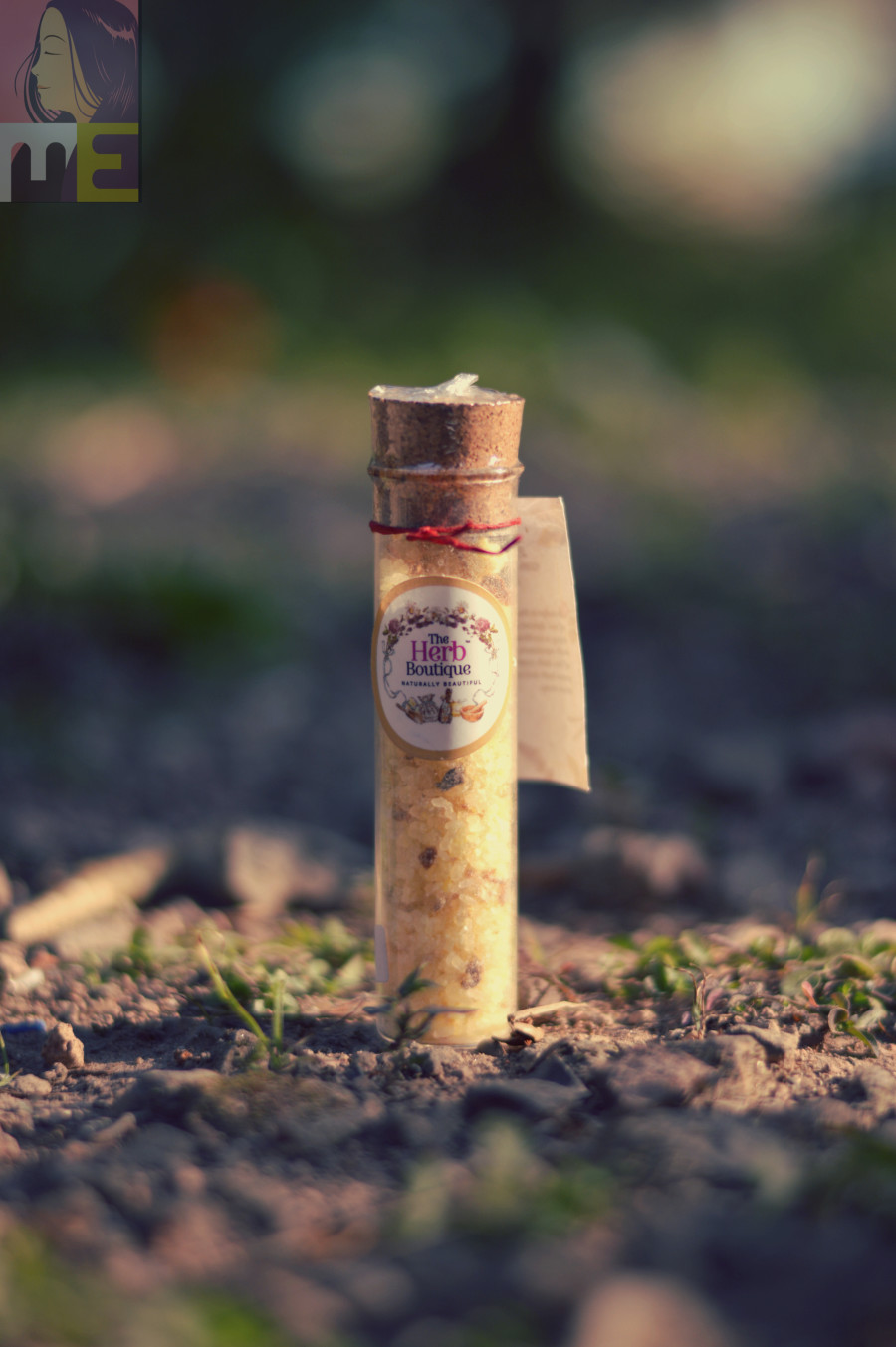 I used it once as well but instead of reading the instruction I used 2 spoonful of the product and added it to my bath water just like I do with bath salts, but I didn't feel anything. There wasn't much fragrance, or anything that I could notice. So I read the instruction and it says that I need a cup full of the bath soak, which means I need to pour the whole thing for one usage. But since it doesn't cost a fortune I guess it might be worth it.
Crimson Sunshine: Rs 400/-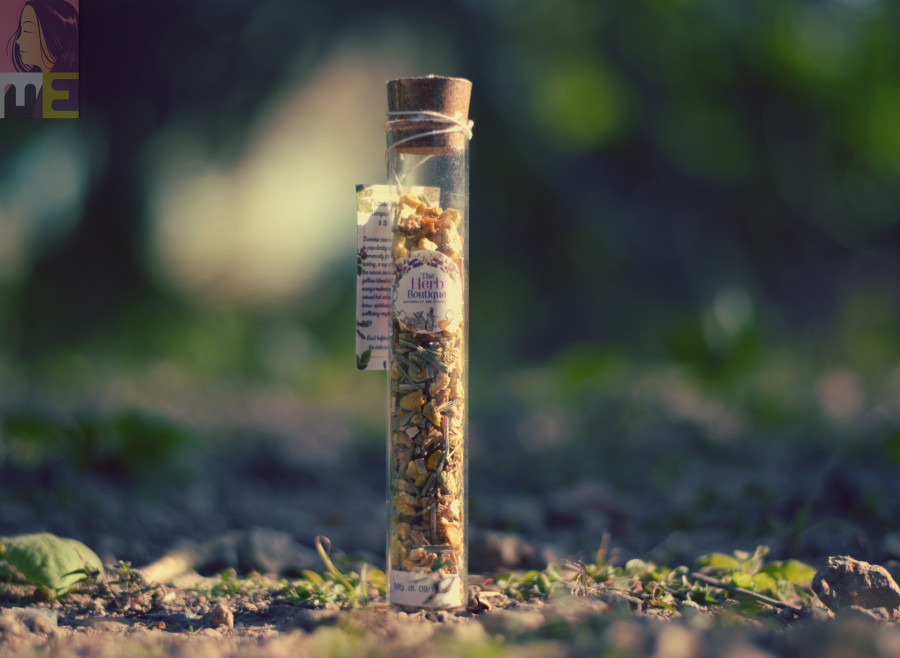 A turmeric tea that contains Mango, Tropical Fruits & Lemon Grass. Sounds like a luxurious and sophisticated thing to drink. But since I happen to be a caffeine addict am not sure if I will be able to do it any justice.
Pure Almond Soap Bar:
I didn't click a separate picture of it, since it's a little hard to make out anything over the bubble wrapping, and I don't want to open the wrapping unless am putting it on the soap stand, which won't be too I long I suppose.
So that was everything I received along with a rustic wooden spatula that I'll save forever, and a hand towel with the brand name embroidered on it. I have such high hopes on all the products and I really cannot wait to review all of them one by one. I have a feeling that I'm going to have new favourites soon. So stay tuned for more details on each of the products.
Till then,
Bye
XOXO