Today's post won't have many pictures as some of the places we visited on Day 7 were photography prohibited. When Indian Govt. tried to relocate people from around the country to the Andaman, the tribe residing there called as 'Jarowa' were relocated to a specific island. The Jarowa Island is strictly prohibited from visiting, as the Jarowas are clearly not objects of display; they are just as human as we are, with a very different lifestyle. However, if you are visiting the limestone cave, you need to drive through the Jarowa Island, keeping in mind a lot of things:
Do not photograph while on the Jarowa Island, do not even think about taking your phone or camera out of your bag.
Do not stop the car, or lower the speed.
The gates open at the certain times of the day, all the cars will drive at a constant speed, together, do not fall back.
We weren't told about the consequences of not following the rules, but the broken cars and the Jarowas with bows and arrows in their hand pretty much summed it up. But we will come back to it later.
We left the hotel at 5.30 in the morning as the gate opens at 9, and it's a long (1.3hrs) drive until the check post and our driver said that we don't want to be the last car in the line. However, fate had some other plans for us. 10 minutes on the road, and the other car from our package got hit by a bus. The girl I bonded with while returning from Neil Island got her right earlobe torn, the driver fractured his arm and ever body else in the car got bruised, with glass pieces stuck on their whole face and body. The police arrived within minutes, took them to the hospital, and we followed them. After a few minutes, the driver told us that there's no major damage and we still can make it to the check post. We didn't have the heart to go after witnessing the accident 1 feet before us, but then the driver assured us that there's no major damage except for the girl, and there's no internal damage in her ear, so we thought let's get our minds away from the accident.
The drive was really grim with everybody still thinking about the accident, and when we reached the check post we were the 3rd last car in the line. We had to fill up some form and wait until the gate opened. We were previously told that spotting a Jarowa is a very rare incident. After about 1 hour of driving through the forest we spotted a group of women and children. The young ones seemed to be smiling at us, while the older ones ignored our existence. Half an hour of more driving and we reached the check post. From there we took a lounge to a dock and while boarding the lounge I reapplied my sunscreen. It was about 10 minutes of ride and we reached a dock from where we were supposed to take a boat to Baratang Island. We were hoping to take a speedboat that carries 5 people, but because we were the last in the line, all the good ones were gone and we took a boat for 9 people.  It was a looooong ride, and I would have actually enjoyed a boat ride on the ocean if the sun wasn't shining bright enough to make a roast out of me. With my eyes hidden under my hat, and wearing a bulky life jacket, photography seemed to be too tough of a job to handle.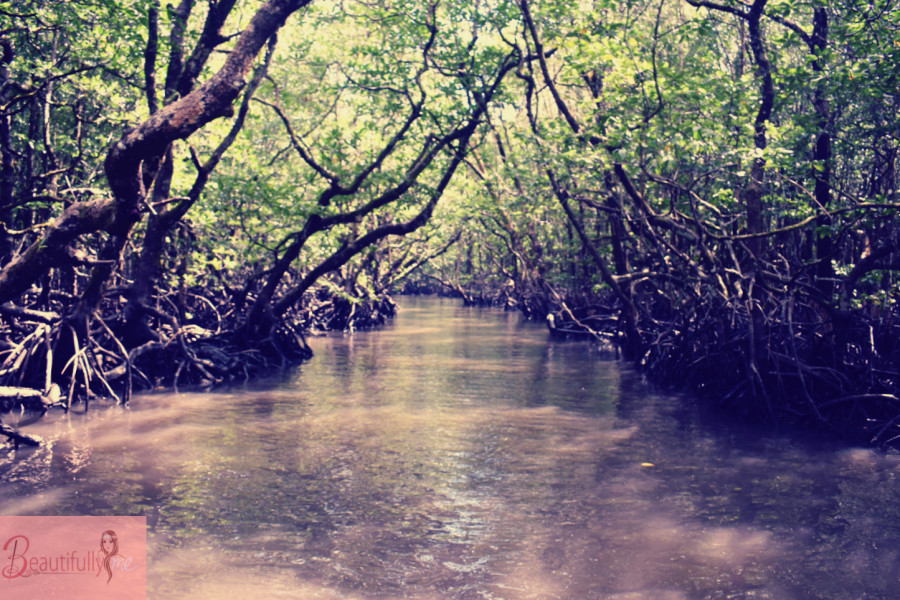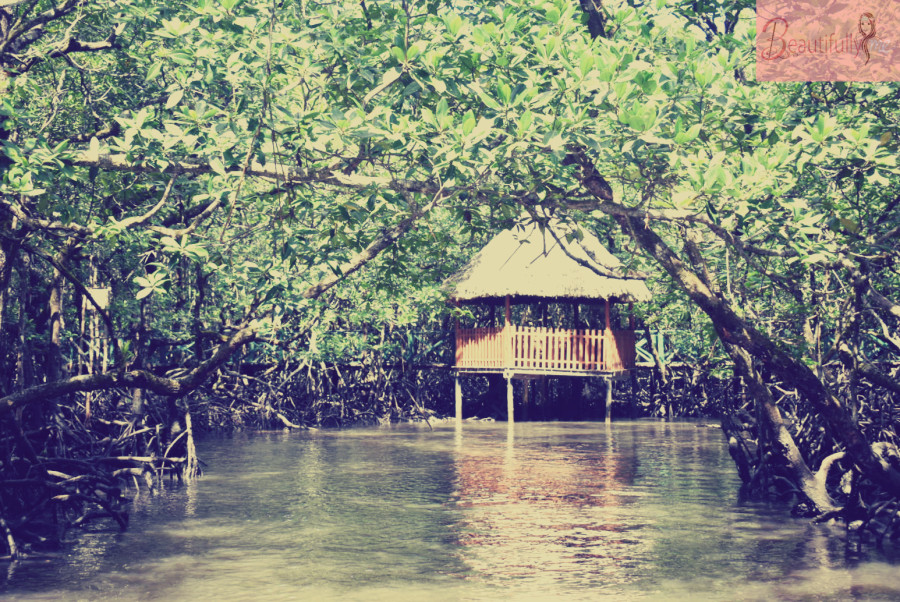 Soon we reached a mangrove area, and we were riding under mangrove trees, so I got rid of my hat and started clicking. Because the boat took up speed, the pictures didn't come out that great so I took a video instead, which I am hoping to make into a vlog. The place was just like a dream, with mangrove forest, and tiny bamboo shaded sitting areas, even the fact that the area was crocodile inhibited made the whole thing similar to scenes from 'Anaconda'. We landed on a bamboo bridge amidst the bamboo forest and had a guide from our boat that wouldn't let me click any pictures because he said every now and then tourists go missing when they fall behind from the rest of the people. So I used my viewfinder constantly clicking while I walked along with everybody. It was a 1 mile walk amid the forest from my dream with so many things to click yet feeling like a race horse. Even when I was clicking with my viewfinder without taking a stop, a police officer warned me that if I fall behind from the rest of my family to take pictures and a crocodile eats me up, it's not his responsibility. So I kept walking along, loving the whole atmosphere, yet hating the whole situation.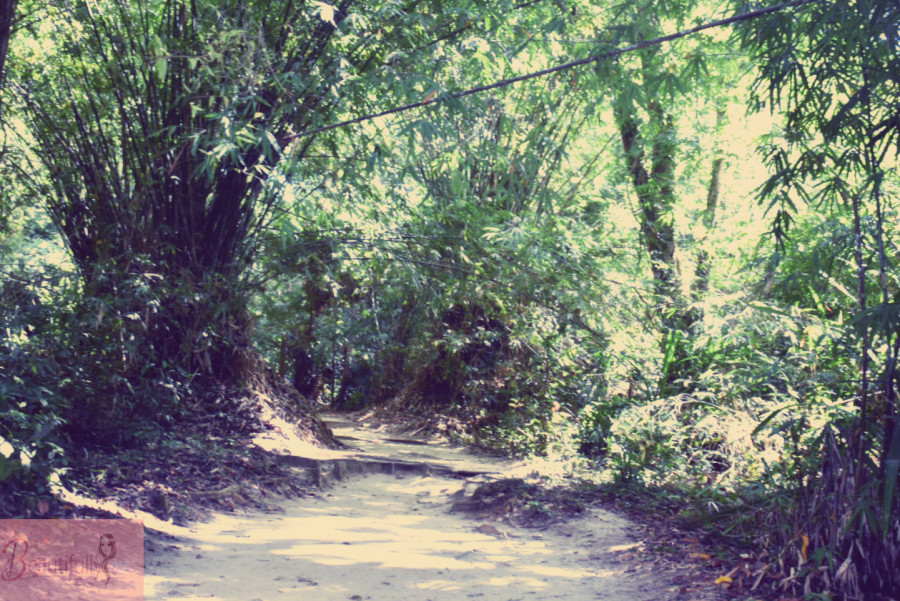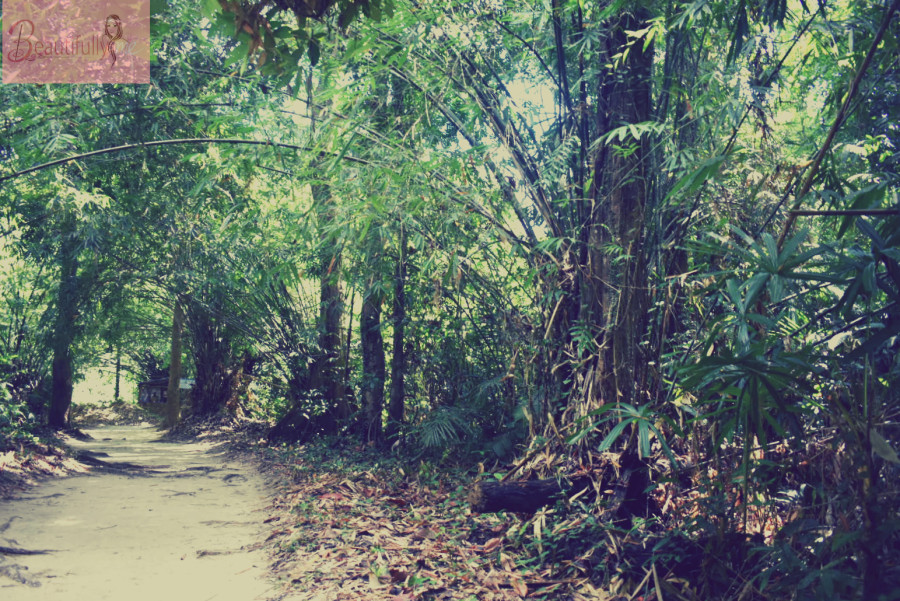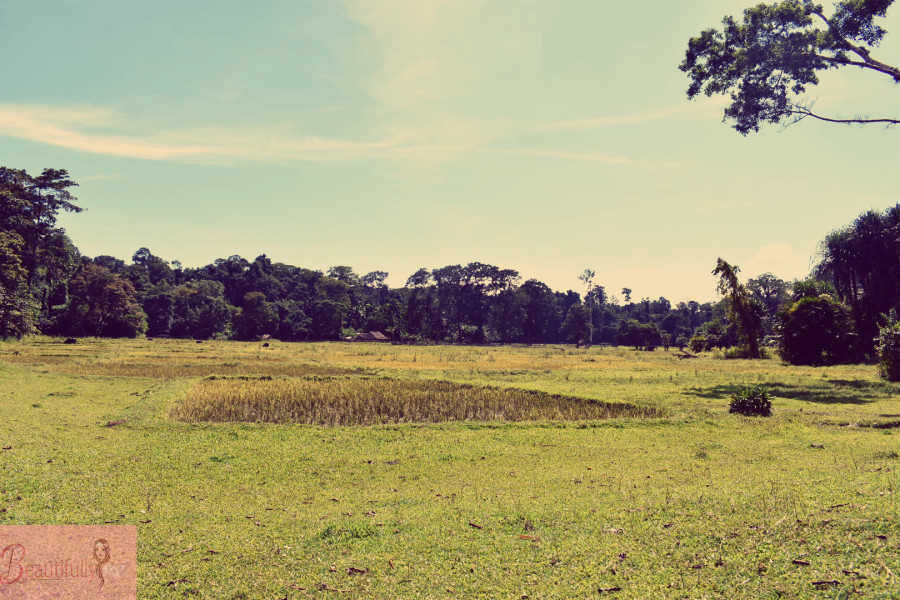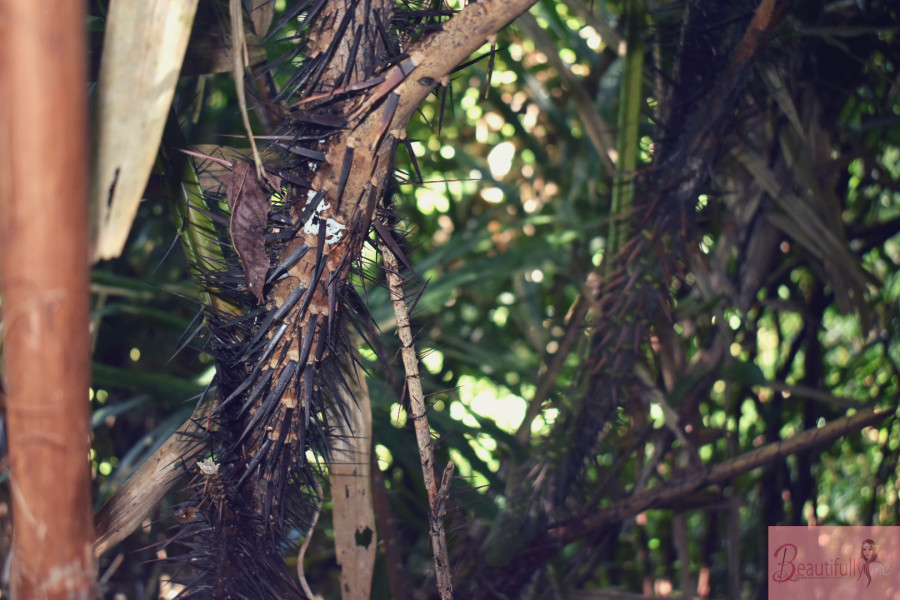 There was a stop where some people were selling lemonade and cucumbers because the walk was close to hiking. By the time we reached the Lime Stone cave, my camera battery almost died as I had been using my viewfinder the whole time.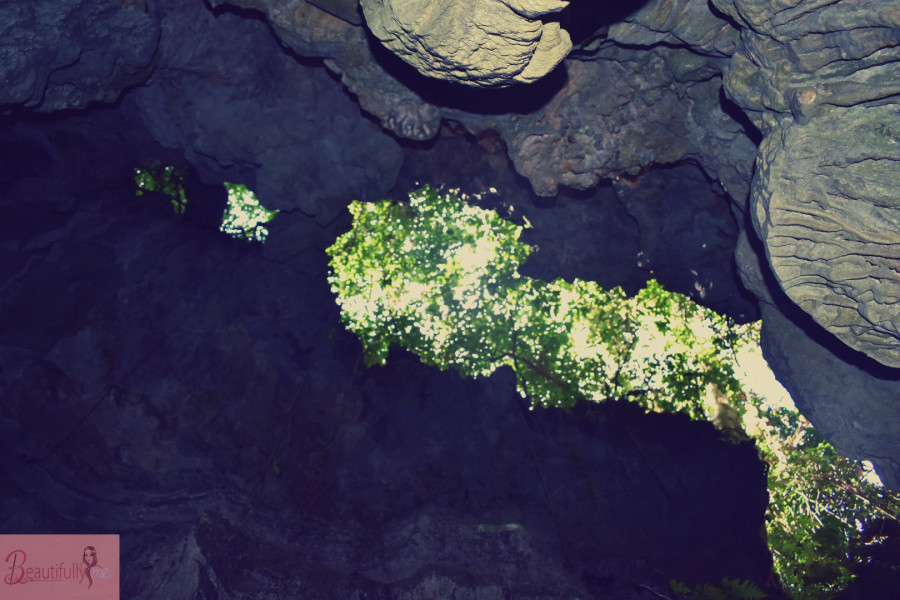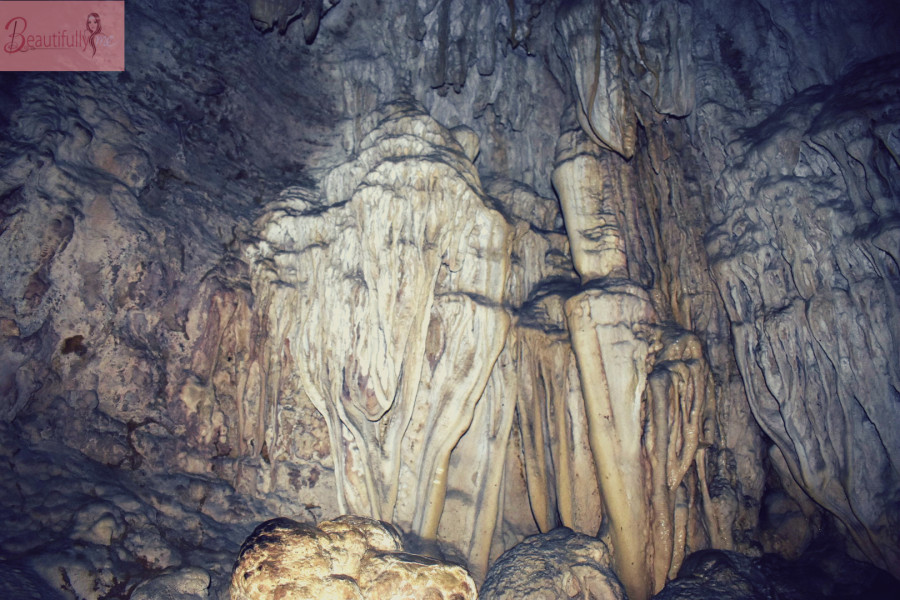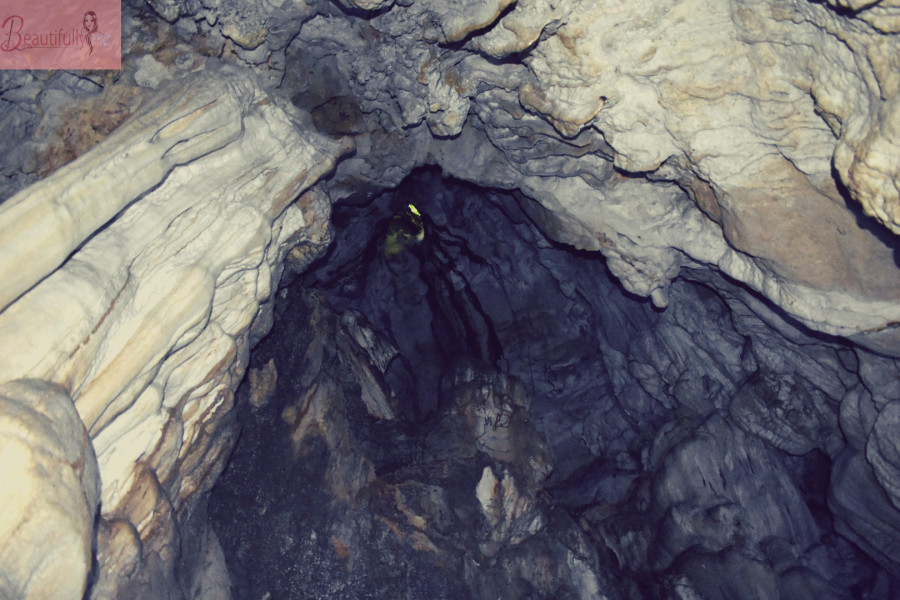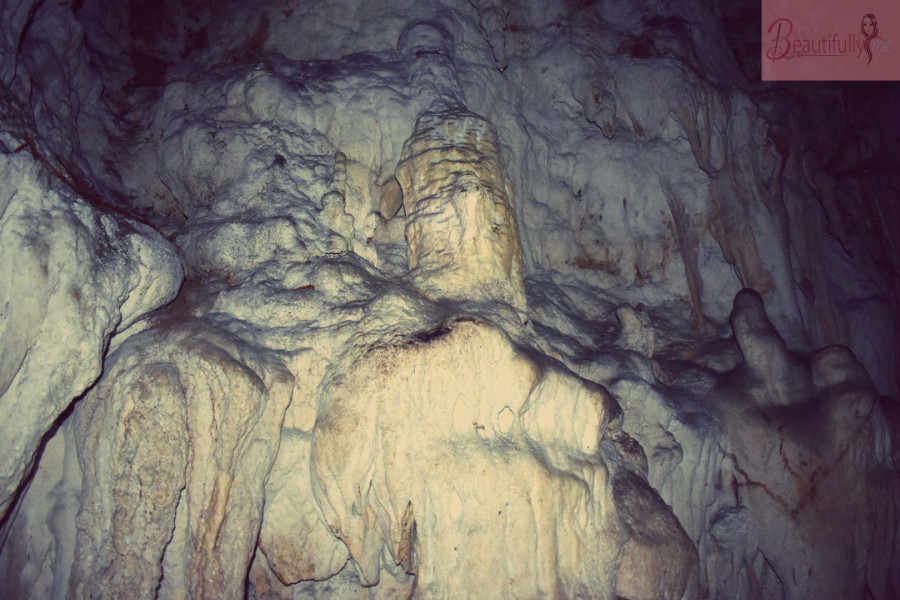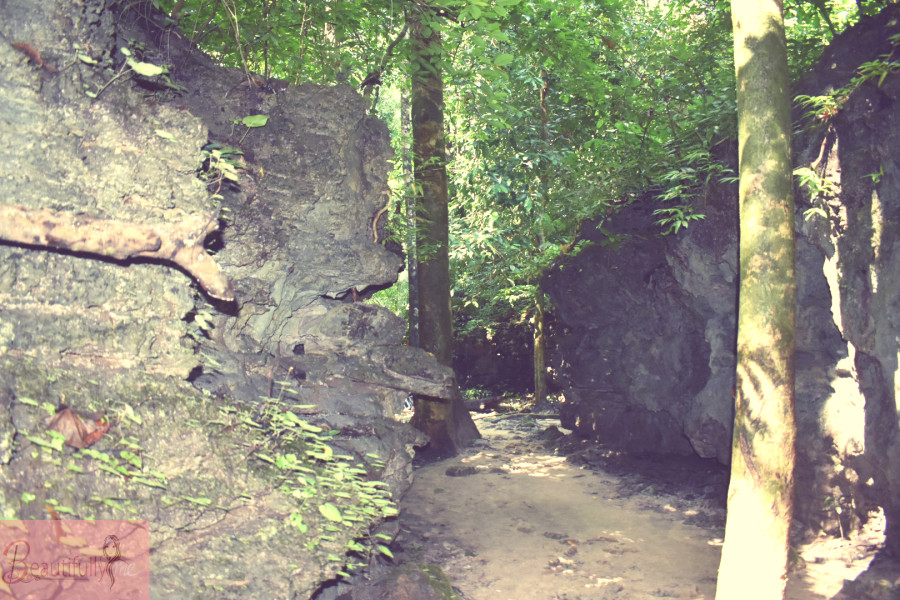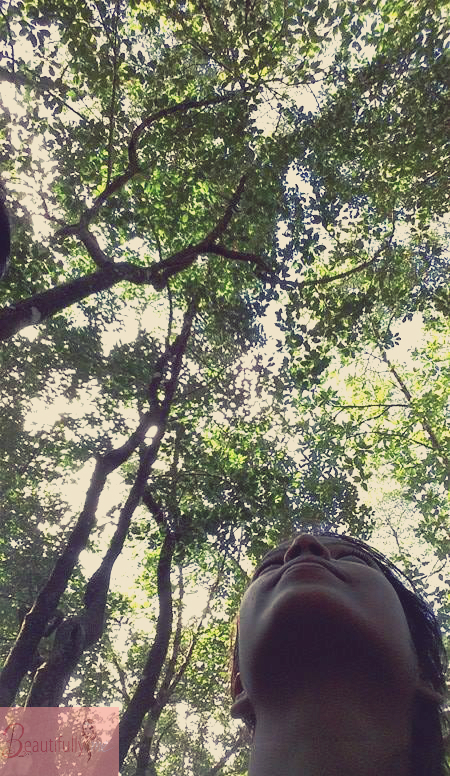 We didn't spend much time as we had to come back to the check post by 3 a.m unless we wanted to spend the night at that crocodile inhibited area.  So we took the boat back to where we were supposed to take our lounge from, and we had a pretty decent lunch and boarded the next lounge.
At 3 a.m sharp, the gate opened, and we started our drive back through the Jarowa Island. It didn't take us long to spot another Jarowa , then an elderly couple, then a group of girls catching crabs, then a bunch of kids who waved us 'bye' and then a group of teens and children with the teens carrying bows and arrows, then a teen brushing his teeth with Neem Chew Stick' who signed us 'thumbs up' then another group of late teens and that was that. Our driver had told us on the way that they are very much wild to this day, and doesn't hesitate to use their bow and arrow on anyone if they want to. He said it's not uncommon for them to struck a tire of any car with an arrow, and then struck another when the driver attempts to change the tire, and it's also not uncommon for them to hit a car and break the glass, and it didn't take us long to witness an example. An abandoned car with broken glasses with no hint that it was there for a single night, neither was it there when we first entered the island, meaning that it was a car from the 12 'o' clock lot, and there's a chance that it was attacked by you know who. The young ones however looked much friendlier, and they have also learned bits and pieces of Hindi.
So even though we were exhausted and I had hard time to keep my eyes open and had a terrible headache, the ride back was a little more exciting. We reached the hotel around 6.30 pm and the first thing we did was to check on both the families. They were stable whatsoever, but as soon as we reached, the mother of the girl whose earlobe got torn complained about a chest pain and stayed in the hospital for the night.
It was our last dinner at the hotel, and we had fried rice, chilly chicken and prawn for dinner. I took a painkiller for headache and went to bed.
The next day we had our flight at 5.45 p.m and didn't have any plans so we talked to some locals about visiting places that aren't included in our package. Turned out there's two amazing beaches named Wandoor and Chidiya Tapu at the distance of some 45 km and 60 km. We took an auto and the driver said that we won't be able to make it to the hotel by 2 'o' clock if we cover both. He said the scenery at Chidiya Tapu is way better than the former one. So we knew were to go.  God he was right! 10 minutes after riding we entered a different world, with an amazing view of the ocean on our left side and woods from another one of my dreams on our right. We were spellbound at the scenery and too bad we didn't have time to take a stop to enjoy the time of our life. Once we reached Chidiya Tapu, he parked in front of a zoological garden instead of the beach and told us that there's another beach within 10 minutes of riding and we don't have time to halt at both. We chose the later and another 10 minutes of an auto ride inside deep woods, straight out of my dream.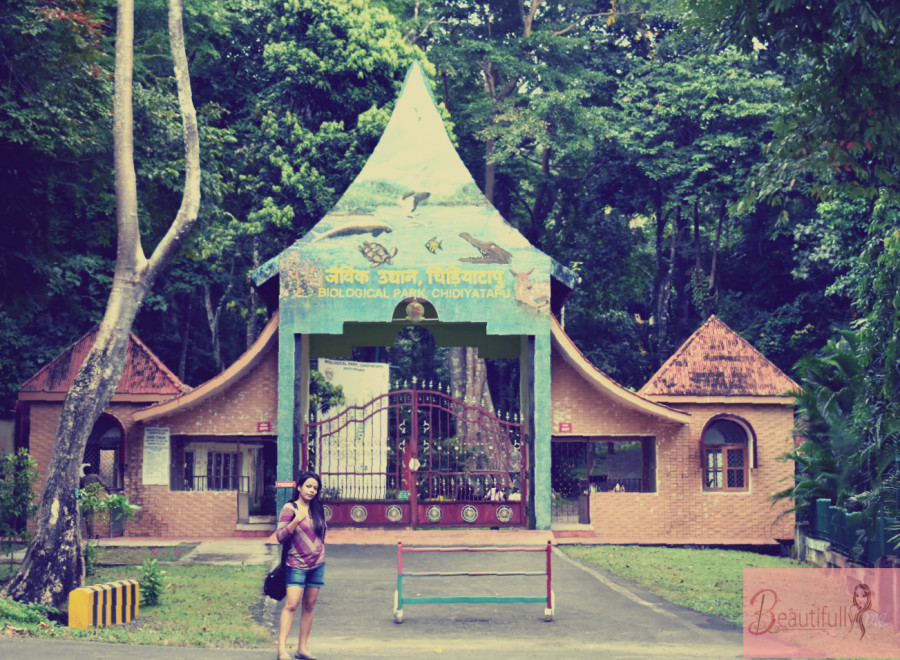 The Munda Pahar beach wasn't much crowded except for a school picnic group.  It was hard to believe that this is the same city/place as the hotel that we were staying. Sadly, we didn't even get to spend more than 5 minutes as our auto driver kept reminding us that we have a plane to catch. So we went back to the auto, and I almost felt like crying when we crossed Chidiya Tapu as it was too amazing a beach to skip.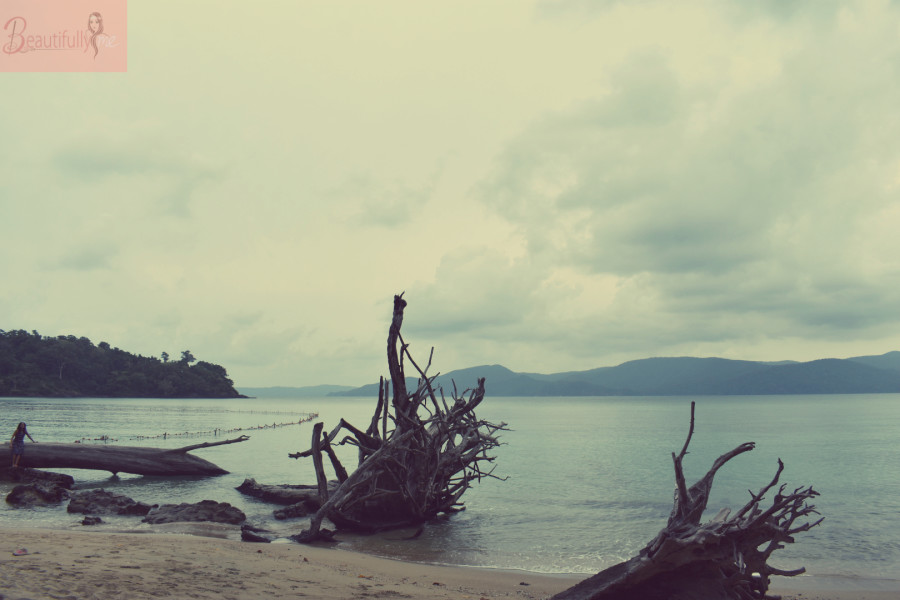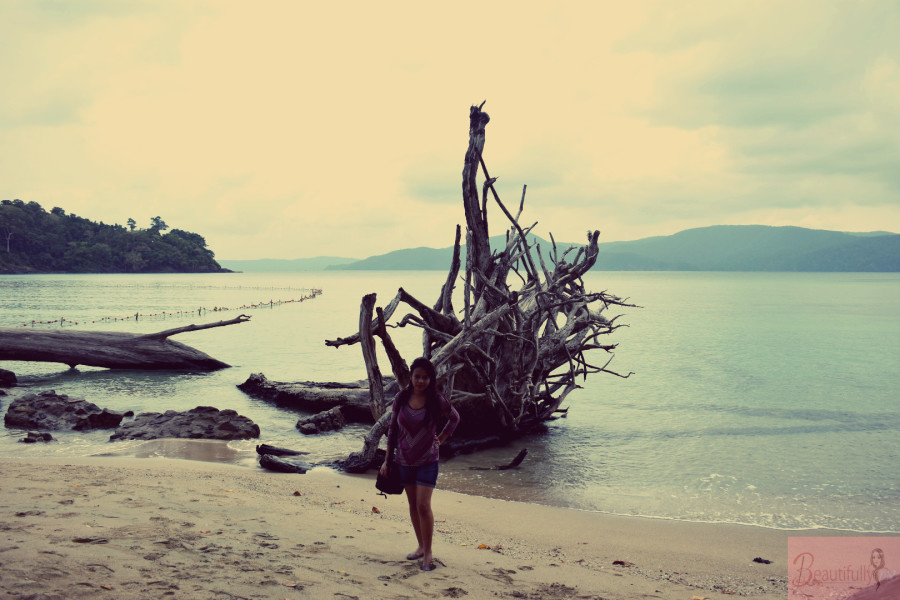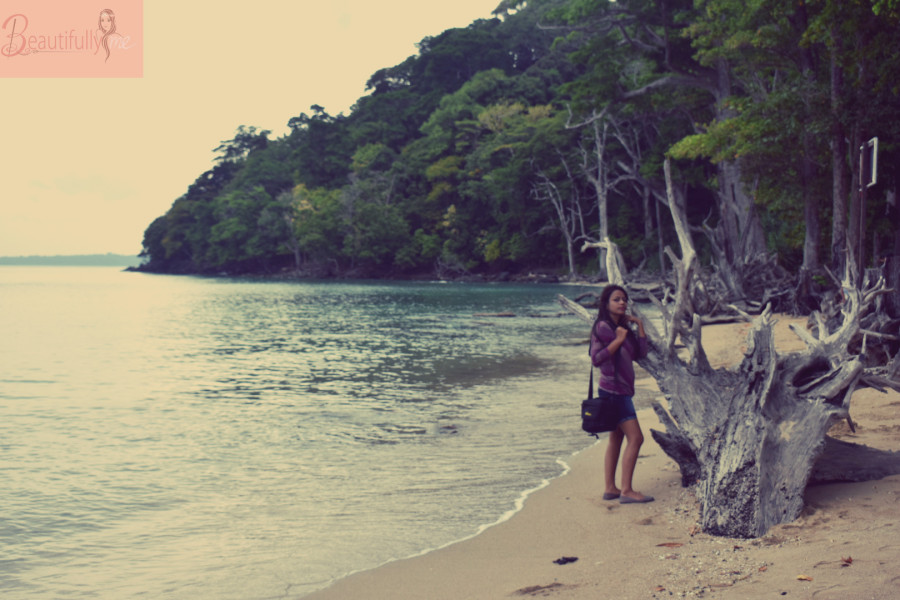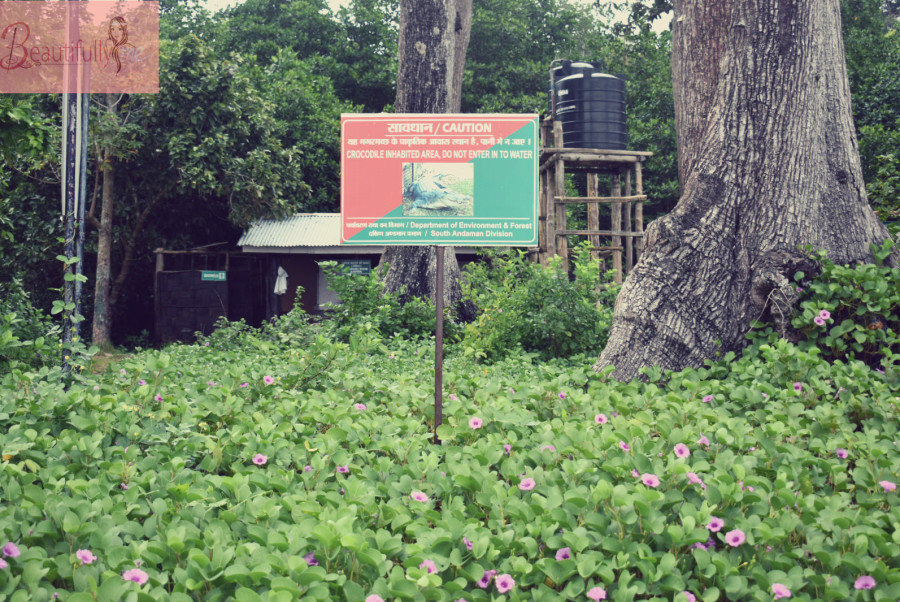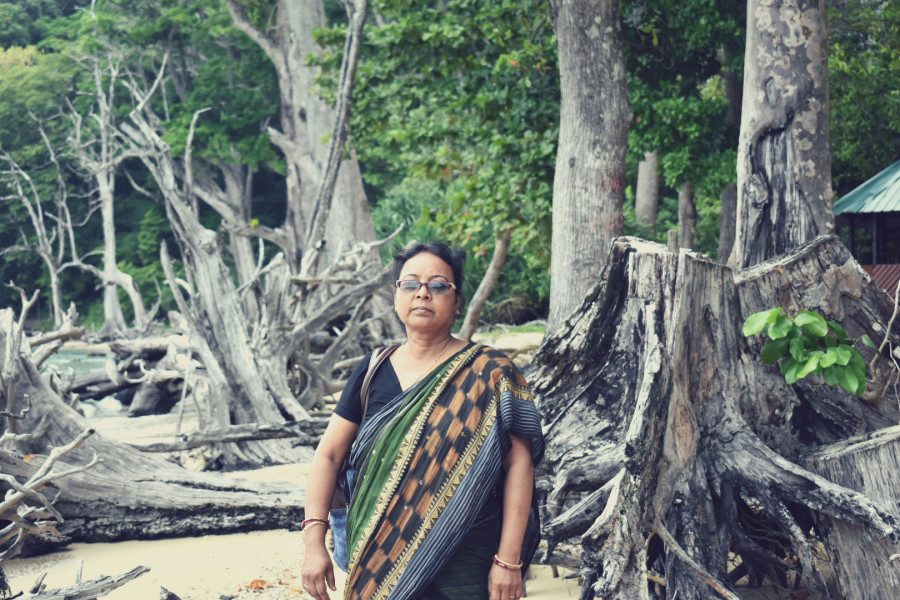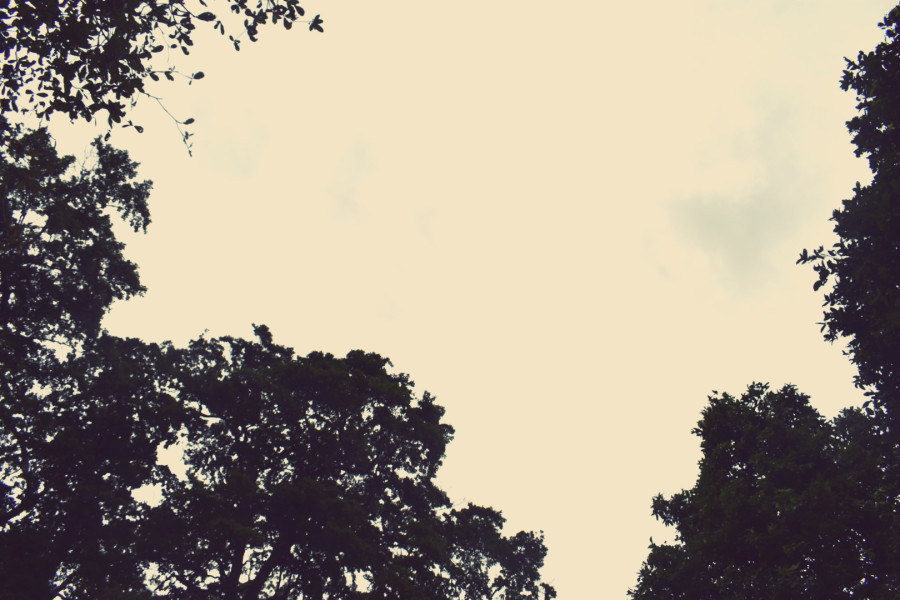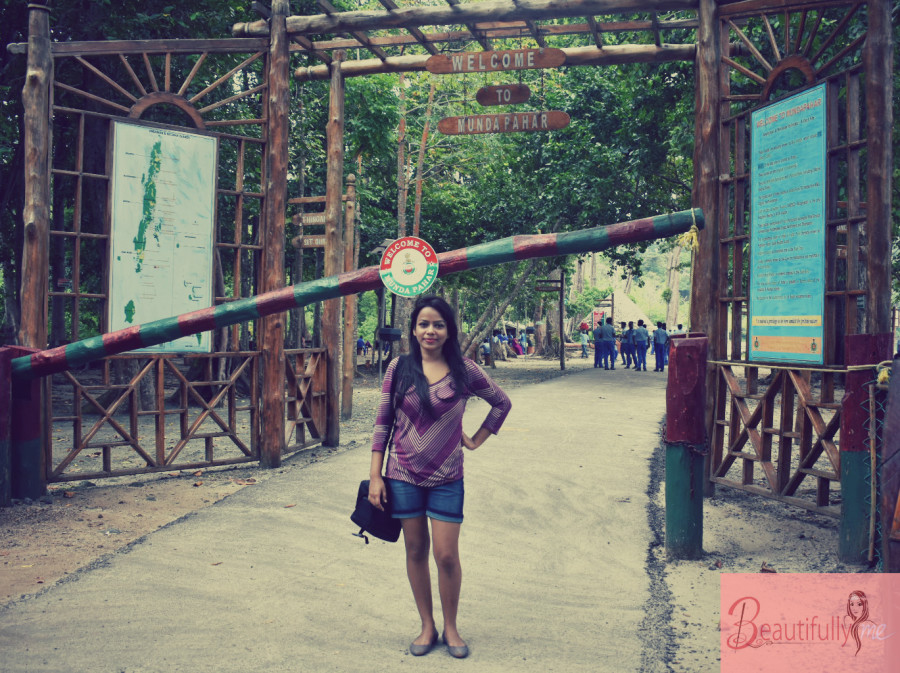 And then we came back to the hotel, showered, had our lunch, packed our bags, took a power nap and headed to the airport.
So now if you have read all three of my Andaman Travelogue parts, you'll know where to visit and what to skip. You can easily make a tour plan by yourself, and also you can skip certain parts if you are opting for a tour package. We stayed there 8 days, visited all the places in our package, also visited places outside our package, and luckily came back just a day before the mishaps started happening in Andaman. So if you happen to plan a trip to Andaman (when it's back to normal again) feels free to drop down a comment if you have any queries or concern.
And lastly, this series was my first travelogue and I hope I did a good job. J
P.S: Can't wait to write down my next.
Part 1:http://beautifullyme.in/index.php/2016/12/04/andaman-travel-diary-part-1/
Part 2: http://beautifullyme.in/index.php/2016/12/07/andaman-travel-diary-part-2/
Part 3: http://beautifullyme.in/index.php/2016/12/08/andaman-travel-diary-part-2-2/