You cannot call yourself a true pizza lover if the only pizzas you have every tried are from the popular pizza chains in India. I am a lover of authentic pizza and if I ever post a selfie from Italy, you'll know that the main reason I flew there is to taste the original pizza (from Naples) and of course spaghetti. Coming back to the food scene in India, any pizza lover will tell you that the regular pizzas available in our popular pizzerias are in no way authentic. If you want to taste authentic pizzas you have to explore more, get out of the popular chains, look for what the newbies have to offer. Often times, the newbies are the ones who brings you the most authentic flavours from around the world.
When I read about this new pizzeria in Kolkata that offers authentic pizza, I was back at my hometown celebrating Christmas with my family. I had no plans of coming back to Kolkata in like weeks, and then I found out about this restaurant, and I came back to Kolkata right after New Year.
Ambiance: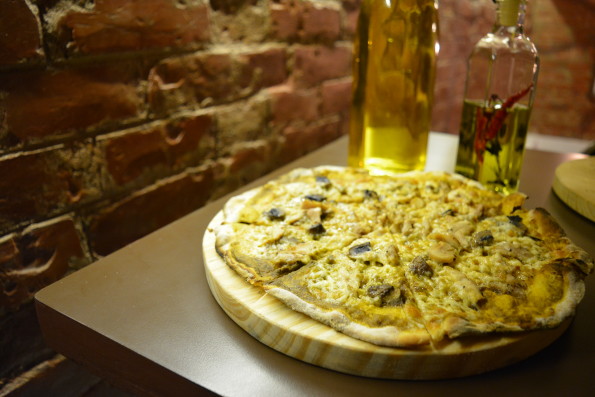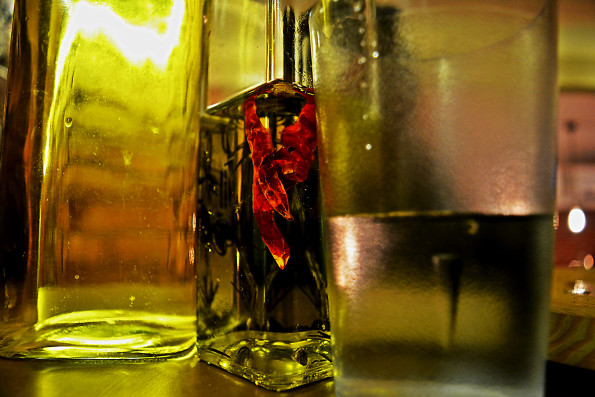 The restaurant has a cool outdoor sitting arrangement as well as indoor. We went to the first floor sitting are. The undone wall gave the place a very authentic feeling with LED lights hanging from the white ceiling. One cannot ignore the Italian music being played in the background which was giving the place a more authentic feeling.
Food:
There was a wide range of 10.5 thin crust pizzas, sides and drink to choose from. We went for a Cheesy Pulled Garlic Bread (Rs 160) and a Pollo Fungi Cilantro (Rs 350).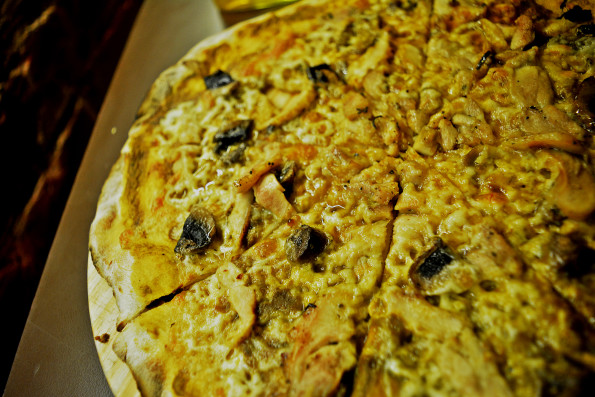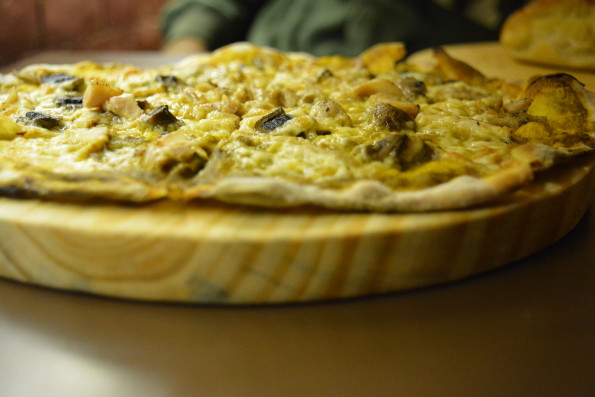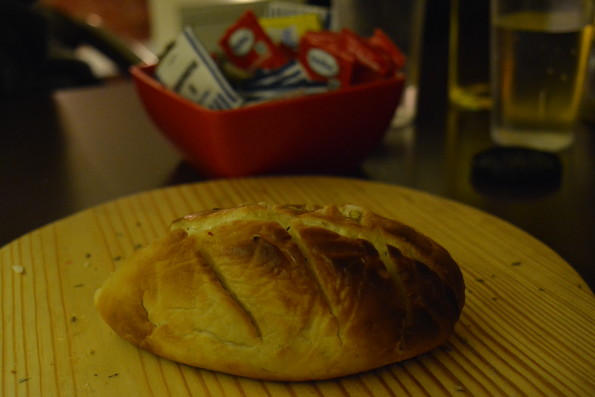 The Pollo Fungi Cilantro Pizza contained roasted chicken, mushrooms, cilantro and parmesan cheese. With that awesome smell, one can definitely tell that it's a wood-fired pizza. The Cheese Pulled Garlic Bread was a criss-cross cut bun stuffed with garlic butter, permesan cheese and olive oil.
Price: Rs 600 for two
Rating :5/5