It's that time of the year when hopeless lovers around the world are probably banging their heads on their computer screen, looking for the perfect gift for their girlfriend/boyfriend. Some might have already decided on their gifts and still wondering how can they make it even more special.
This year however, is a little more romantic for the Bengali lovers, with Saraswati Puja and Valentine's Day back to back, dated during the weekend, it just can't get any better than this.
I for one, have already started planning my Valentine's Day weekend and I thought it would be wonderful to give you guys a peek into my Valentine's Day plans.
Starting with this box full of love from Sylph Chocolates and their Valentine's Day hamper…
A few days ago I was reading an article about the child slave controversy among some of the renowned international chocolate companies which took away all the sweetness from their chocolates. One huge reason to rely on national chocolatiars, you'll know for a fact, that the chocolate you are so enjoying are not a result of the hard work of the child slaves, but are made completely with love.
Coming back to the main topic…
So I received a box full of chocolates and a Valentine's Day special hamper from Sylph Chocolates. The box contains 12 chocolates with 7 varieties of flavour. The flavours includes nuts, paan, caramel (it tastes like heaven), mint, crackers, Strawberry and butter scotch (my boy friend's favourite flavour. The hamper on the other hand is completely made out of chocolate; it has got chocolate roses and hearts and is the sweetest thing one can gift their loved one.  Whether you are planning to spend a stay at home Valentine's Day or have a date night planned ahead, this box of chocolate and the hamper are the perfect gift to make your Valentine's Day even more special. They will bring a smile on your girl friend's face even if she's on a diet, and the chocolates, they tastes as good as they look.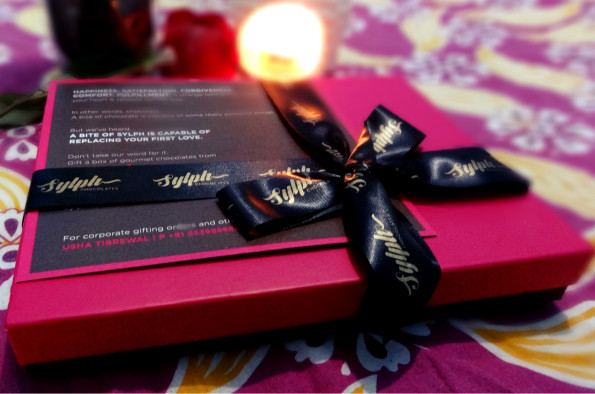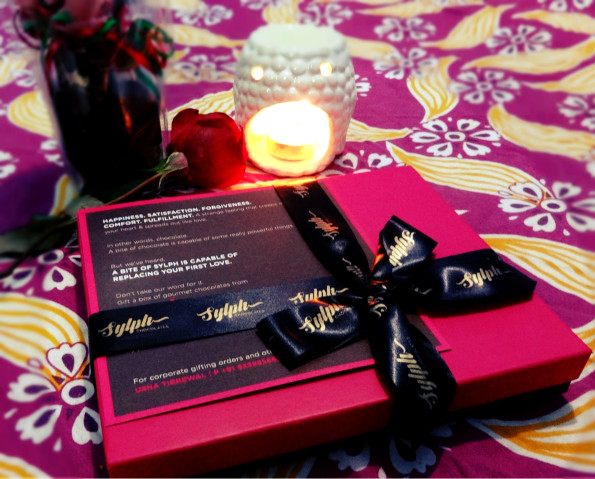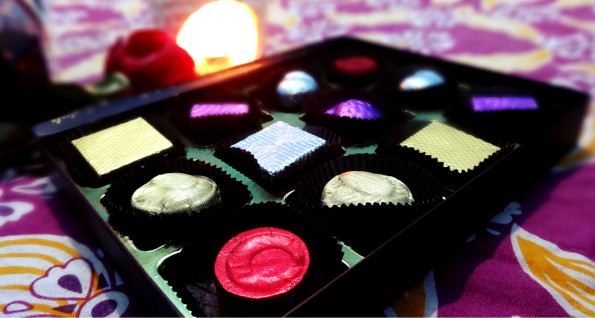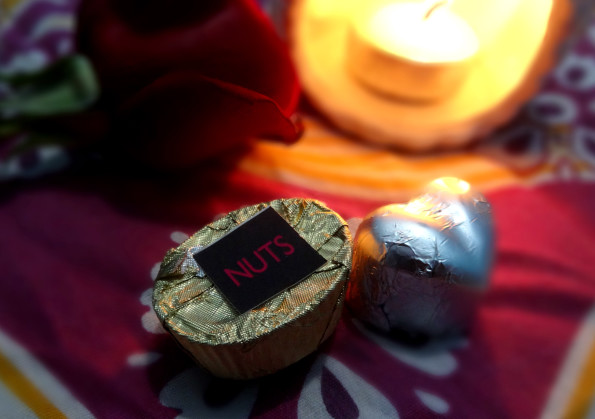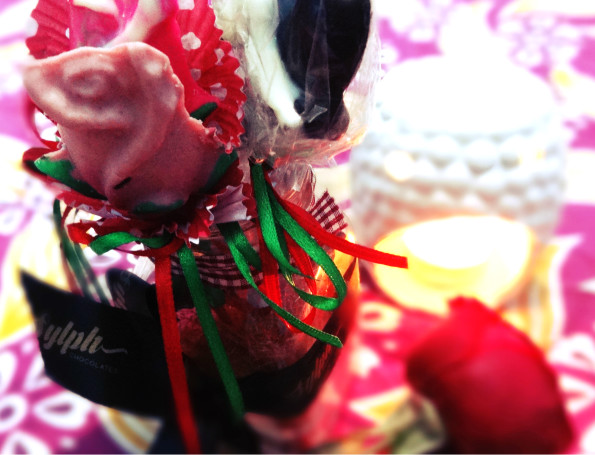 P.S: You can still order a box of chocolate and sit in the couch watching Valentine's Day (movie) if you are single. 😀
To order your box of love, dial: +91 9339858833
You can also check out their Instagram page to browse their whole collection: https://www.instagram.com/sylphchocolates/