So there was this meet at the Oxford bookstore hosted by Triveni Sarees, where all Saree Enthusiasts from Kolkata came together to celebrate the beautiful attire worn by Indian women for thousands of years.
Apparently I was so late that I missed almost the whole event. I reached the venue half an hour before it ended. After catching up a little bit, I figured out that Saree Draper Dolly Jain has been showing different techniques of wearing Sarees and the ladies were all awestruck at the speed in which she was draping the Sarees.  She was then requested to drape a Saree in the Assamese style, which she did, in about 30 secs or so.  I might have missed the whole show, but the only draping that I witnessed made me realize the whole point. You see, no Indian women in her sane mind will say that she doesn't like Sarees, she might say that she doesn't like wearing Saree, but she will never say that she doesn't like the beautiful attire itself. Saree is the most wonderful attire that can ever be worn. I for one love wearing Sarees, but since I can't wear it myself, I often chose any other outfit to wear if my mother or sister is not around. I am rather ashamed to admit that I still can't plaid the Saree properly. So seeing this wonderful woman drape the Sarees in a matter of seconds, I decided that I will learn how to wear Sarees and will wear them even if it takes me hours at first.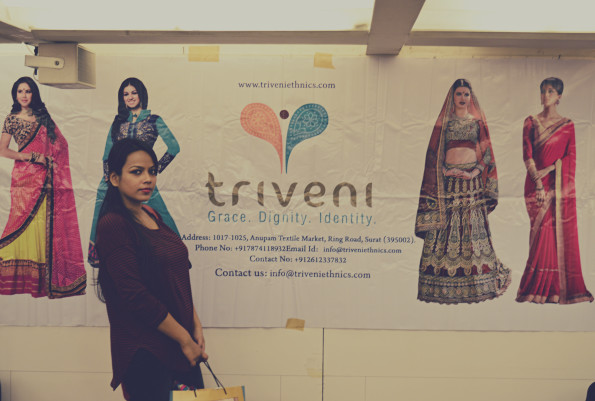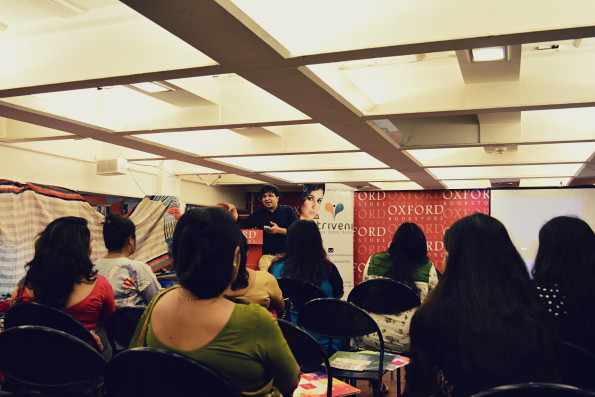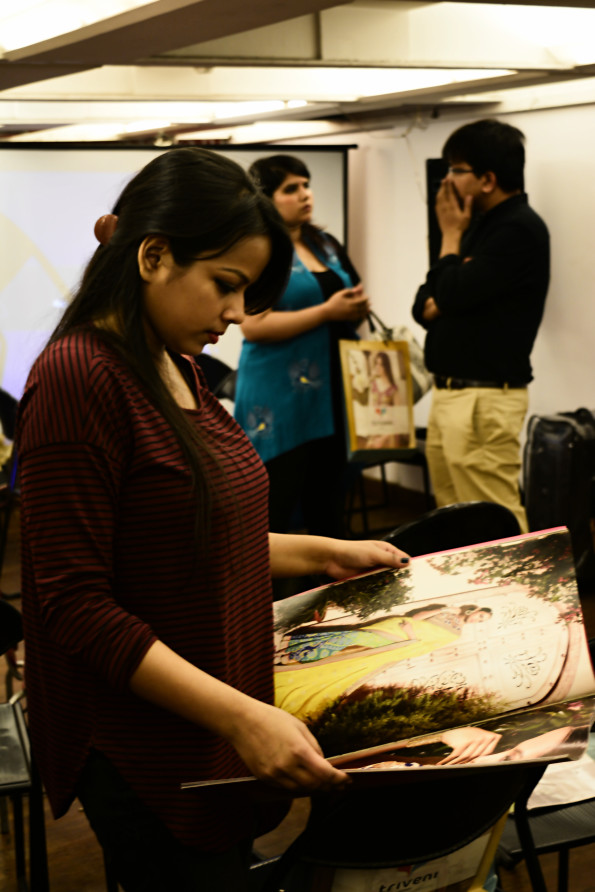 I have no idea what else I missed but after the event was over we were all asked to pick a Saree of our choice. Here comes the fun part, I had already eyed this pretty Matka typed, yet contemporary Saree while I was entering and I have kept my eye on it for the whole time I was there. I own a large collection of traditional Bengali Sarees, of course purchased by my mother. She spends fortune on traditional Sarees like Ghicha, Ikkat, Jaamdani, Pure Silk and so on. Whenever she buys Sarees, she buys 3 or more, one for herself, one for my elder sister, on for me, and then if there's more they goes to the one who likes them. So I have never purchased any Saree myself, neither have I worn any modern and abstract designed Sarees, I have however always wanted to… Seeing the green and pink and white and black Saree at the corner I knew I have to buy it. I had already sent a picture of it to my mom letting her know that she needs to pay for it. Then we were asked to pick one for ourselves, and I was like 'never mind mom'. I took a look around the other Saree, there were various types, and each one as good as the others. However, after browsing through collection, I came back to the 'chosen one'. The fact that nobody else was looking at it gave me the feeling that it was there just to be picked up by me.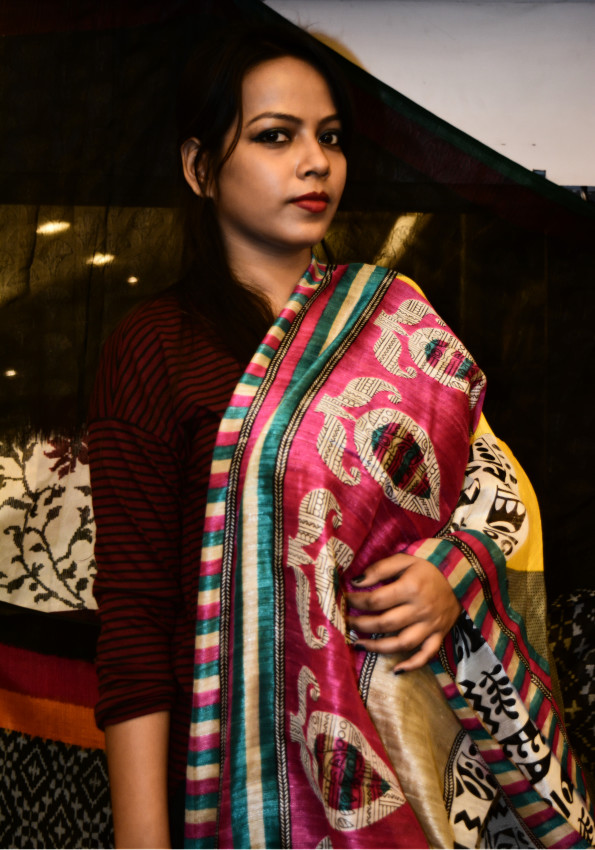 Judging by my 30 minutes stay at the event, I could tell that the whole event was fun. I certainly can now wear a Saree in Assamese style. I just wish I could have attended the whole event, there were so much to learn and I caught nothing more than just a glimpse…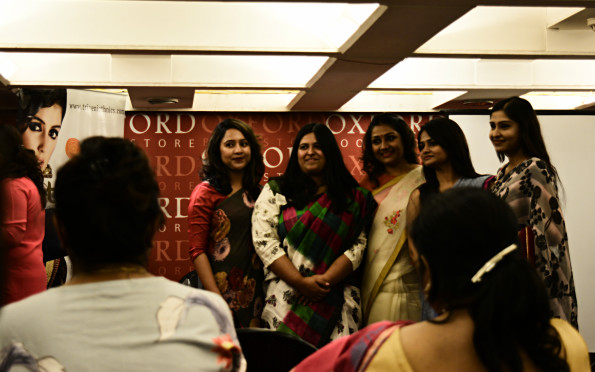 You can browse through the collection over here: http://www.triveniethnics.com/
P.S: Outfit post will be uploaded around Saraswati Puja.