For a change, Fab Bag delivered too early this month, the day after I came back from my trip. So I decided to put a halt in my series of Andaman Travelogue to post the review.
The bag is a metallic hologram one, filled with goodies that are perfect for the season.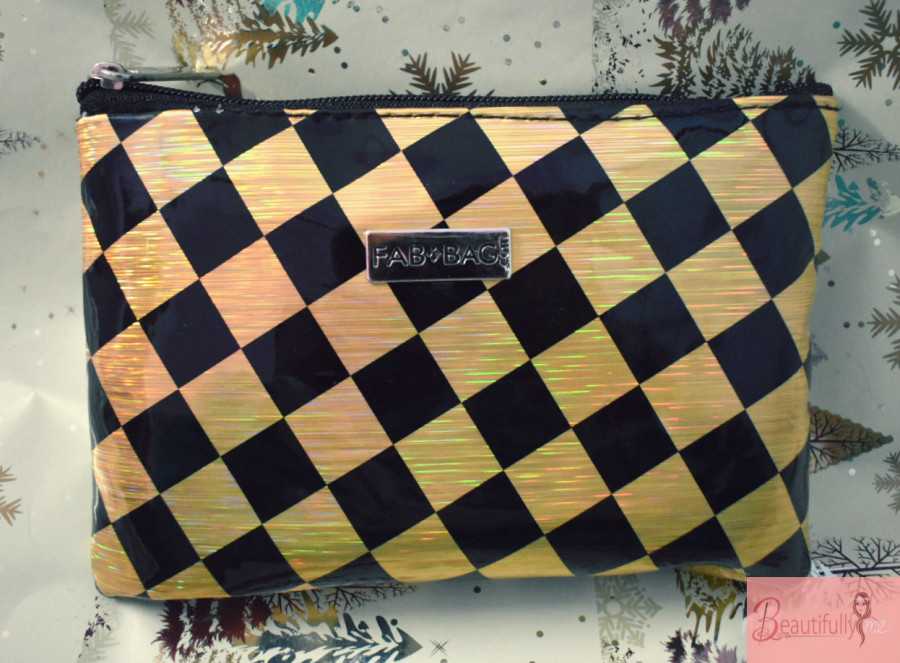 So let's get inside of the bag…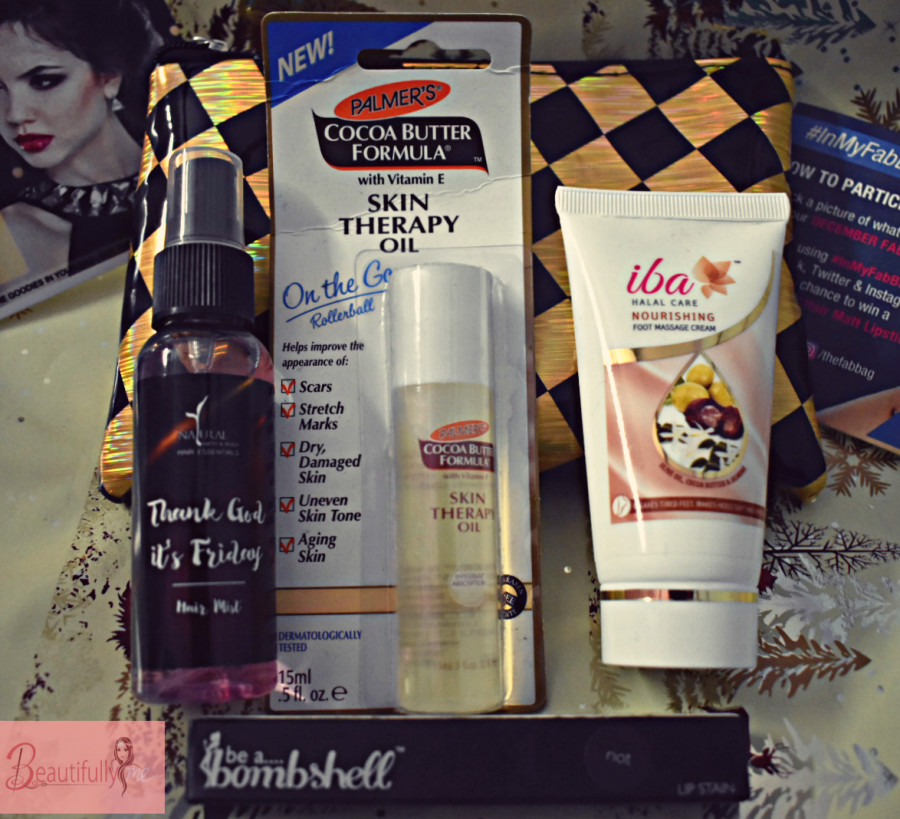 Be A Bombshell Lip Stain-Riot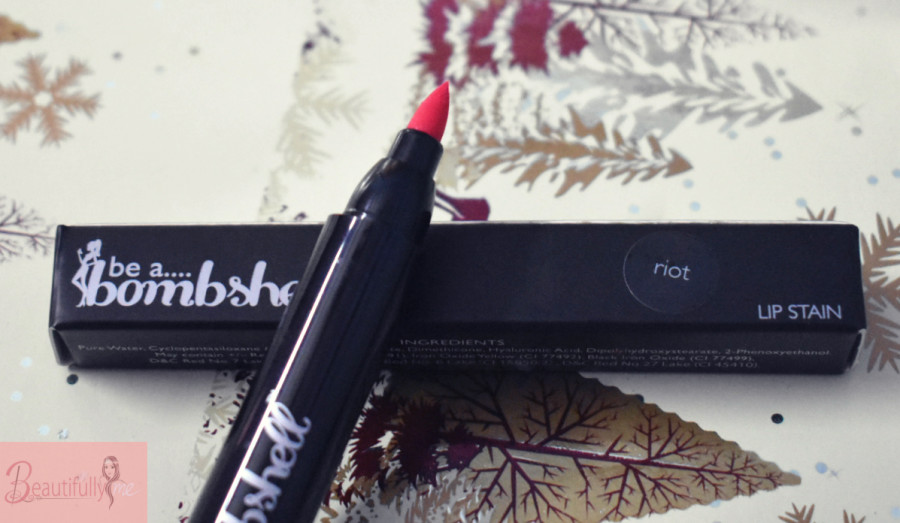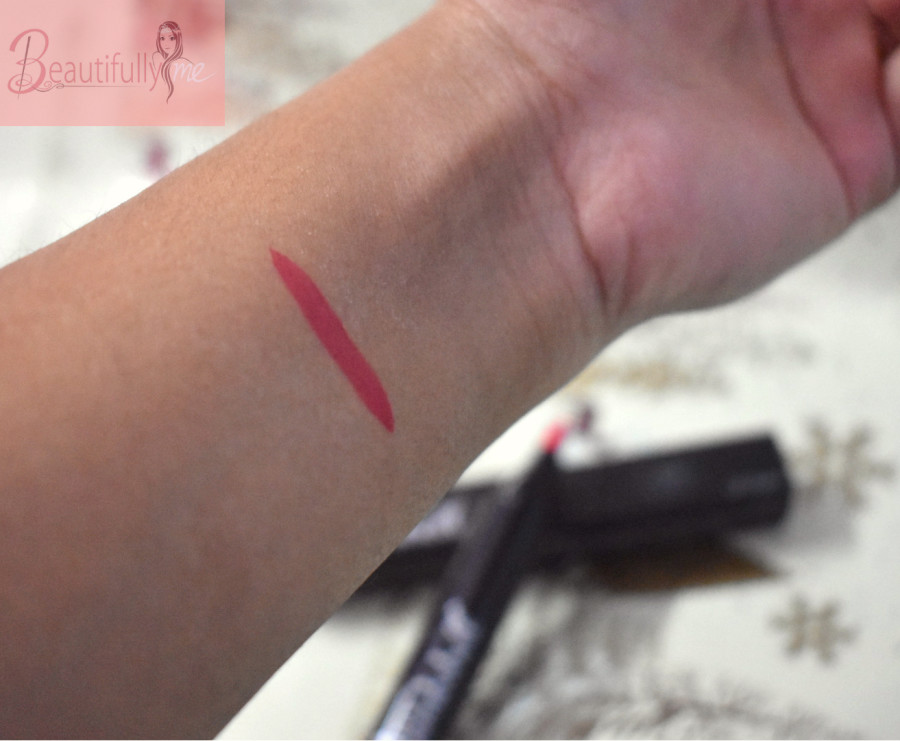 I have the option to choose, and I chose this one. The shade is a lovely pink colour, and to check out the staying power, I didn't wash off the swatch. For 12 long hours (until I went to sleep), there were no smudge, no transfer. When I woke up next morning, the swatch faded just a little, but still no smudge and it stayed that way until I showered. It's been over 24 hours and there's still a lovely hint of pink on my arm which I guess will require a little makeup remover. So I definitely adore the lip stain and can't wait to create a makeup look wearing it.
Iba Halal Foot Massage Cream
A winter necessity…
Natural Bath & Body Hair Mist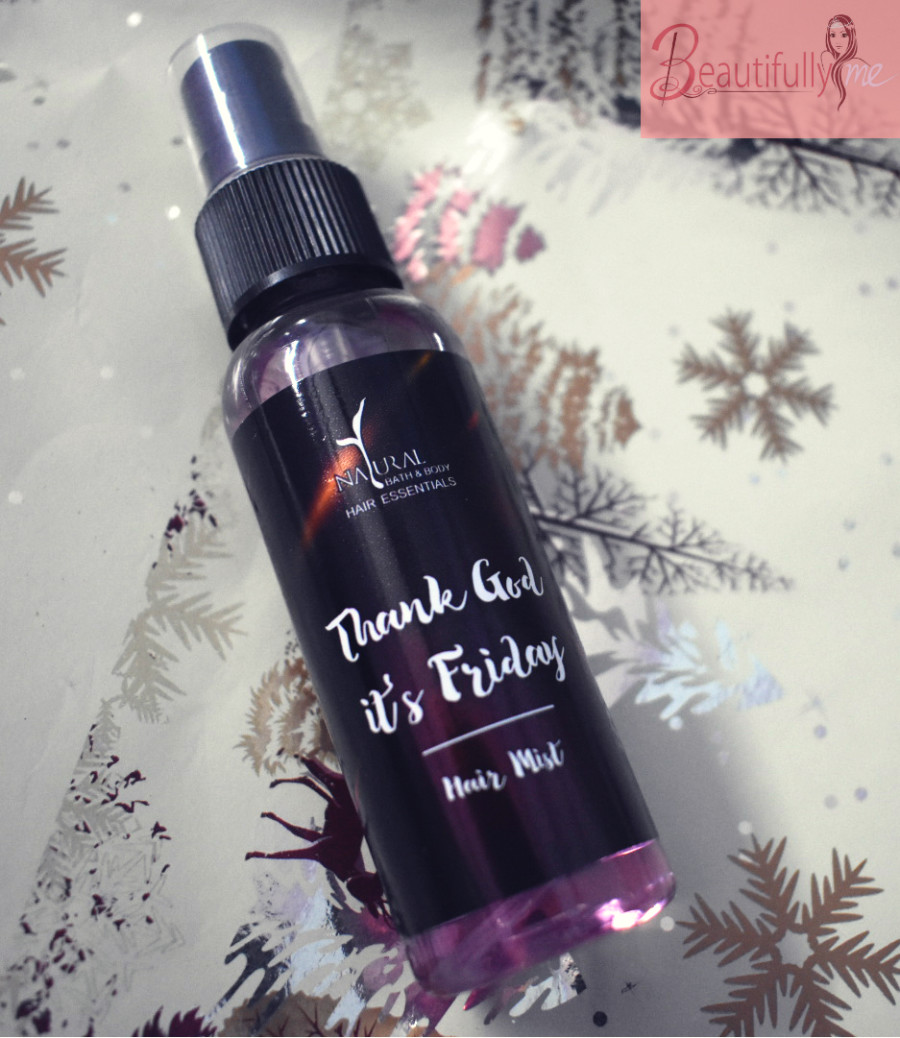 If you read my blog regularly, you'll know that I don't put much effort on my hair. I guess it's not supposed to do anything besides making my hair smell good.
Palmer's Cocoa Butter Formula Skin Therapy Oil Roll On
This sounds like a terrific product with anyone with stretch marks and irritated skin. I have repeatedly talked about my hyper-sensitive skin which literally got burnt on my trip. My arms suffered a terrible sun allergy and I am hoping this roll on will help them recover.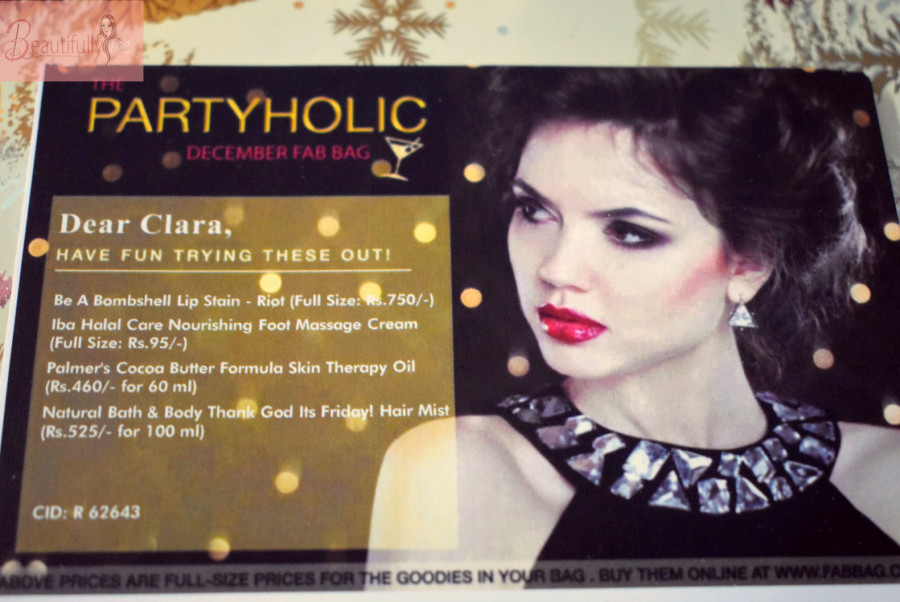 So over all, I loved my December Bag, and since there's so much time to order yours, here's the link: http://www.fabbag.com/women.html