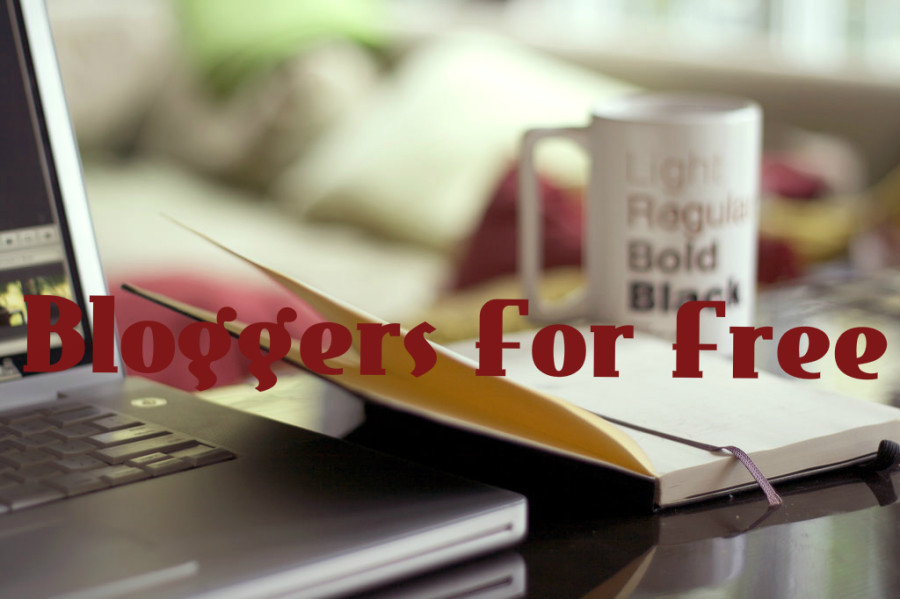 I started blogging about 4-5 years ago with a hosted blog with the same name. I used to blog occasionally, but when I decided that I want to make it my career, I dismissed it, purchased a domain and started afresh. At first I paid a website designer, who did a terrible job by creating an informational website instead of a blog even after repeatedly being explained. So I dismissed it again, started afresh, with a new domain (back with the original name this time), watched a lot of tutorials and designed it myself with a little help from a friend. It was August 2015 and I didn't know exactly what I was expecting. I didn't have any goals set, or any plans for my blogs. I just kept writing. I didn't have a good camera, and I used my phone camera which does the job terrible. I just kept purchasing products, reviewing them, visiting restaurants and writing about them.
By November, my musician boyfriend who wanted to purchase a DSLR someday thought it was the perfect excuse to finally buy it, and he did. My picture quality got a lot better, and I was so hooked by then that I quit my very successful job as a Senior Data Analyst. I had a notice period to serve, and my last day was a week before Christmas. On Christmas, I got my first Christmas gift from a brand as a blogger, the first sign that I am going into the right direction. It might be no big deal, but someone noticed that I was buying their products with my hard earned money and reviewing them on my blog. It was the best Christmas present of the year.
By January, I started receiving Press Samples, and by March, they started getting piled up. I still kept buying products by myself as I did not want my blog to survive only on Press Samples, and wanted to maintain a balance between Press Samples and products chosen by myself. I tried writing every single day, and I still do, and if it wasn't for Press Samples, I would have either run out of money or topics to write about. Actually I did run out of money when I flew to Delhi on January to stock up on Innisfree Products. My dad kept filling my bank account, investment I say. So the Press Samples I received helped me blog better. I spent as much time on them as I do with products purchased by myself. Any reader of my blog will know that my reviews are completely honest and I use skincare products on my own skin for 21 days before writing about it. May be I was going towards the right direction after all, because gradually I started getting paid article requests. Nothing huge at first, but a sign enough that this is going good. Even the collaborations aren't for free; the Press Sample is the mode of payment I chose to be paid in.
However, I also met a few brands, who wanted to send me their jewelries, so that I can do a photo shoot wearing them and then send them back. Do you know how annoyingly long a photo shoot takes? Or how long my boy friend takes to edit them? Or simply the fact that for a 200Rs earring photo shoot we end up spending 5000rs on clothes and shoes and accessories to match with them? No we do not need you to provide us with something to write about. God gave us enough brain and creativity, that's why we chose blogging as a career option. Now if you wish us to feature you, either pay us with money or by the stuffs you wish us to feature. We are not asking anything for free, we are asking for a mode of payment that's easier for you to afford/pay.
This January I was invited to a lovely fashion bloggers' meet. That' right, a fashion bloggers' in our much ignored city of Joy. We got so much to learn (like wearing a saree in 100s of ways by Dolly Jain), lovely peoples to meet, we made friends, and in the end we were said that we can take away any cloth and create an outfit post wearing it. Each of us took one, did a photo shoot, published the post and sent the link to the host, a humble person. A couple of months back, there was another fashion bloggers meet. I thought I would be seeing familiar faces. But there were none as most of the attendees were blogging for only a few months. The hosts started to speak. They started speaking about how they just organized the 'very first fashion blogger' meet in Kolkata, the first of its kind (ahem!), and they did it to help Kolkata Bloggers who are much ignored in the field of blogging, than the other Major City Bloggers. I know, it's true, but what are they doing to help us exactly? They are providing us with clothes to wear for a photo shoot which are meant to be returned after the article is published. Oh my God! What a big HELP. As if we don't get it that we are the one who will HELP them by featuring their site on our blog for free. They even offered us to wear their clothes on Durga Puja, post Puja outfit featuring their clothes, and give it back to them when we are done. And you know who's worse than them? The so called 'bloggers' who actually accepted their proposal. They not only brought the whole blogger clan down by accepting the offer, but it didn't occur to them that being a blogger, they can't knowingly allow their already worn sweaty dresses to be sold. Who becomes a blogger with an ethics like that? And this is because of 'bloggers' like this that some brands have the nerve to propose something this terrible. Because if a brand is asking you to promote their brand for free, chances are someone already has promoted their brand for free in the past, and they know that if you don't, then somebody else will.
And then there are brands that are a little better, with better proposals, like 20% off from their site. You can actually buy products from their site with 20% off and write about it. What a cool opportunity! Just yesterday someone called, with an idea this brilliant, asking me if I have been blogging for a couple of months. I said that it's been over a year now. But she went on saying that she'll still consider me a new blogger and offered me a 20% off from their site. WOW! She said she'll give me a call back to confirm, thus giving me an opportunity to block her.
The reason that I am posting this is to get real about this job. We don't blog for free stuffs, we blog for the love for blogging, and the Press Samples is the mode of payment we accept for articles that aren't specifically picked up by ourselves. And because I am a blogger who accepts Press Samples and also shops her own stuffs and products to write about, I always have products piled up to write about, and the reason that they are piled up is because I spend 21 days on each of them, that's right 21 days. And I am thankful that I have sponsors who understand that I take that long to write about the products they send me. Because trust me, there are brands that will send you a product on Wednesday, and will expect you to publish the post on Friday. What does they think our review will be based on, imagination?
So, here I am getting real about my job. To all the brands out there- we bloggers aren't for free, we have invested enough on our blog and on gadgets and we spend so much time and work hard on every single posts. So you need to actually pay us if you want us to feature your products. Because there are bloggers who blog full-time, just like me. And if I'm confident enough to quit my job to blog full time, trust me, I'm definitely not writing for you for free.
Image Source: Google