If you are following me on Instagram you'll know that I have been much enjoying the Jagadhatri Pujo.  Also, the temperature drop was as sudden as the Note Ban in India. Just a few days back I wrote about how the Broccoli Mask from the Tonymoly broke me out a little. So technically I tried out the Tonymoly I'm Real Tomato Mask Sheet while my skin was recovering from the Broccoli effect, and my skin had dried out, and after my skin was hoarded with makeup for a certain amount of time.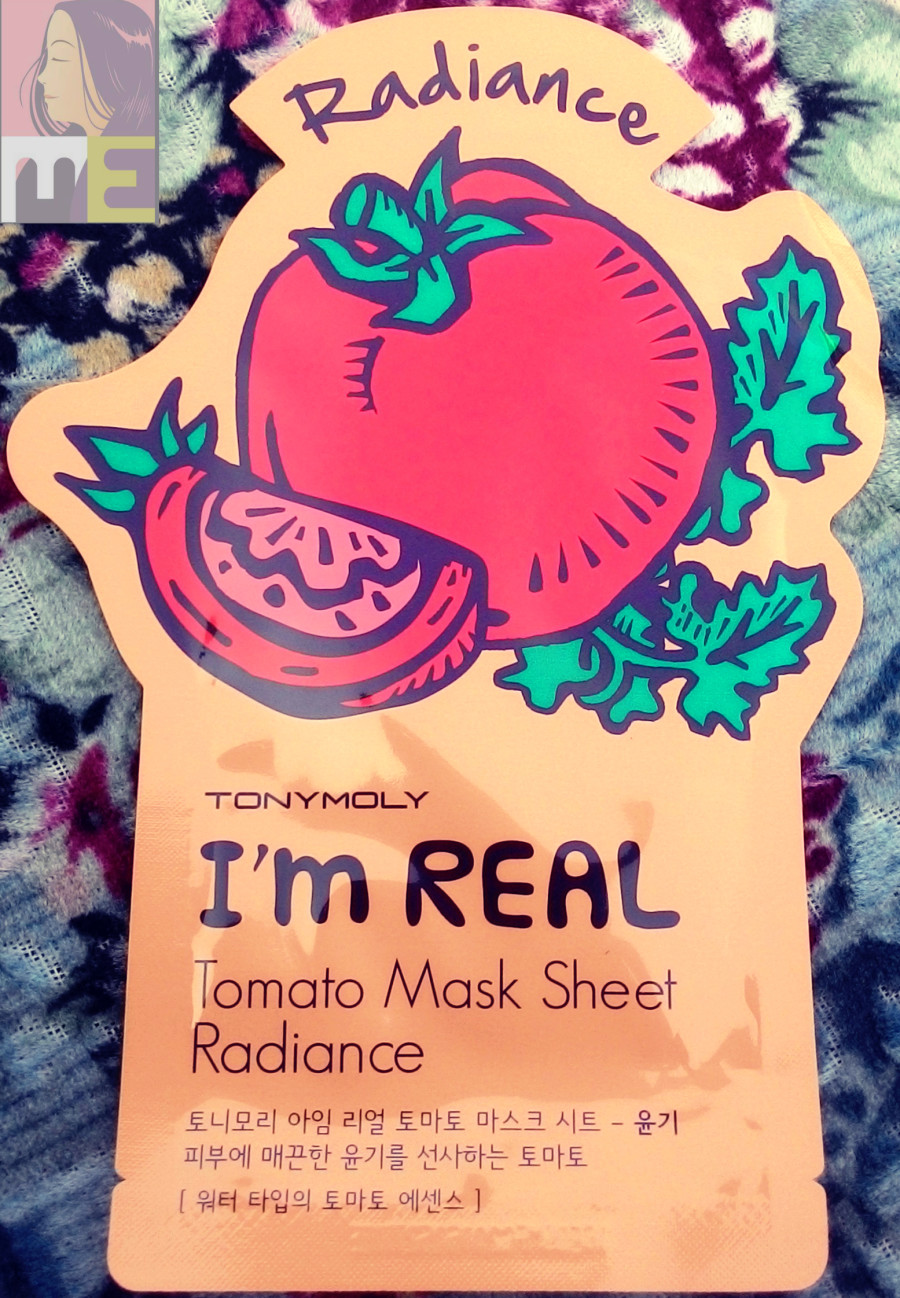 What The Product Claims:
Replenish your skin with the I'm Real Tomato Mask Sheet! This 3-layer pulp sheet is filled with tomato extract and an enriched water-based essence that yields maximum hydration with glowing effects for your skin. No parabens, talc, benzophenone, or triethanolamine included.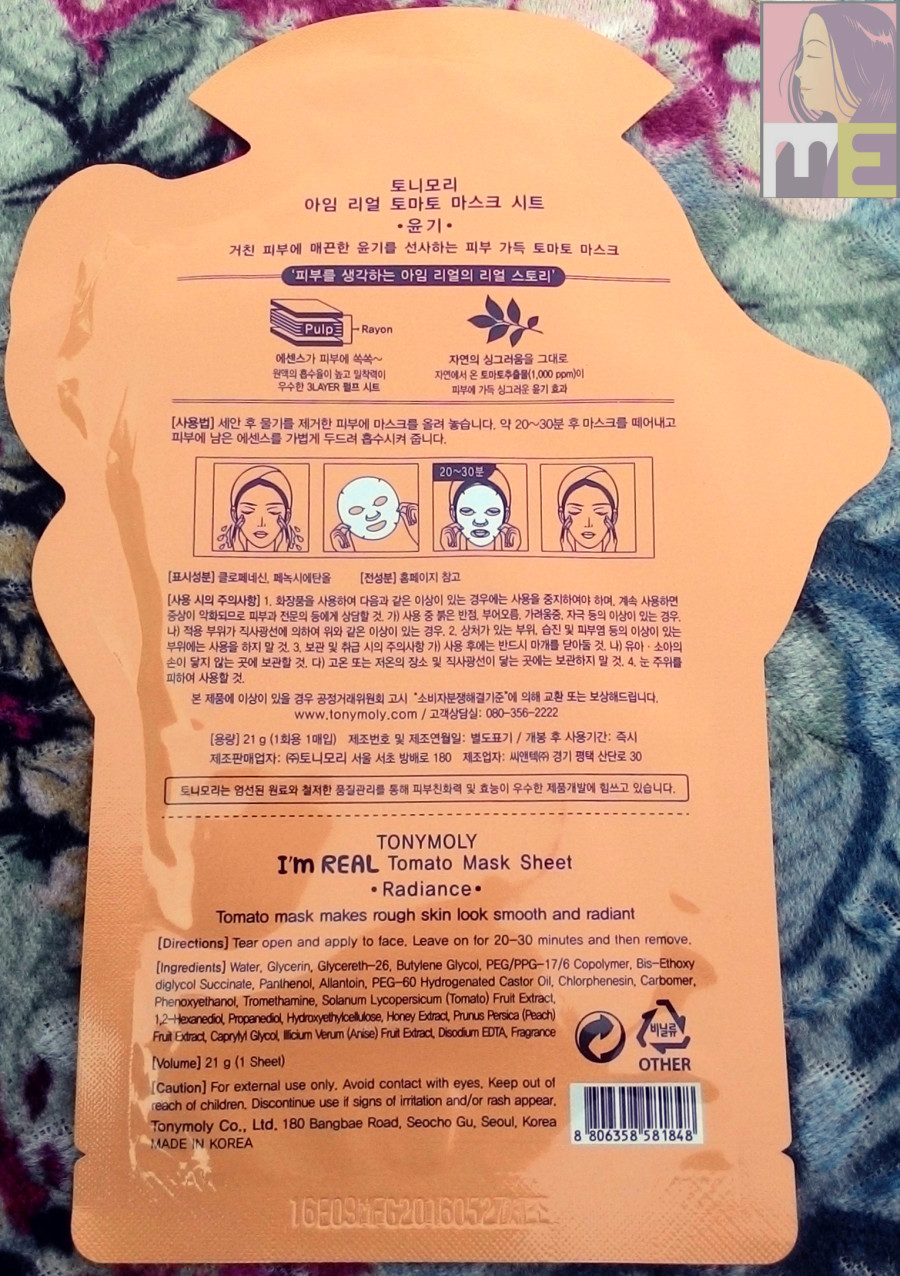 My Experience:
I had high expectations from this mask as tomato is my favourite ingredient for any kind of DIY Face Mask. It de-tans my skin and brightens it up skin like a miracle. So I had similar expectations from this mask. However, I am left with a little mixed feeling after using this mask.
It wasn't bad. It did brighten up my skin, and gave it a healthy hydration.
The brightening effect was half as good as what I notice after using DIY tomato masks.
So in a nutshell it was exactly the repeat of the Lemon Brightening Mask. My DIY masks apparently works  far better when it comes to brightening, BUT none of them provides hydration or nourishment. So if you are looking for a brightening product that hydrates your skin as well (its winter!!!), you will be satisfied with this one. However, if brightening is your sole concern I will say that there are better solutions than this one, the best being in your kitchen.
For Fitting And Direction See:
Tonymoly I'm Real Lemon Mask Sheet for Brightening Review
Pros:
Does what it claims
Affordable
Didn't break out my irritated skin
Cons:
Because it contains tomato, a better effect was expected
Where to Buy:
Where To Buy Korean Skincare Products in India + Some Tips & Tricks
Rating:
4/5