There are more than one historical significance and ancient stories related to Diwali. The one that I heard as a child was that Diwali happens to be the darkest day of the year, so it's kindda legit that people have been decorating their homes with candles and diyas since the ancient days. I don't know if this version of the story is right or wrong, as we Bengalies celebrate Kali Puja during Diwali and chances are that Kali Puja is the darkest day of the year. We celebrate the fiery, whimsical and ferocious side of women. It's the winning of light over darkness and people have been celebrating it in the best possible way- lighting up the candles and diyas and decorating their homes and work places.
With time, people curated fire crackers which got included in the celebration, something I am not a huge fan of. Firstly, because I am an animal lover, secondly because I am an environment lover. I hate how animals suffers throughout the two days (Kali Puja and Diwali) and how you see only smoke when you look into the sky. I ask myself every year, why can't people celebrate Diwali without firing high decibel fire crackers?
And then I found out that Calcutta Instagrammers and Streets of Calcutta are organizing Fanushi– an eco-friendly way of celebrating Diwali, gathering around at a park and lighting up thousands of Sky Lanterns together.
So without wasting any of our precious times, let's get to the celebration part.
My Kali Pujo Celebration consisted  of only a Fanush  (Sky Lantern) and a couple of Fuljharis, to keep it as eco-friendly as possible.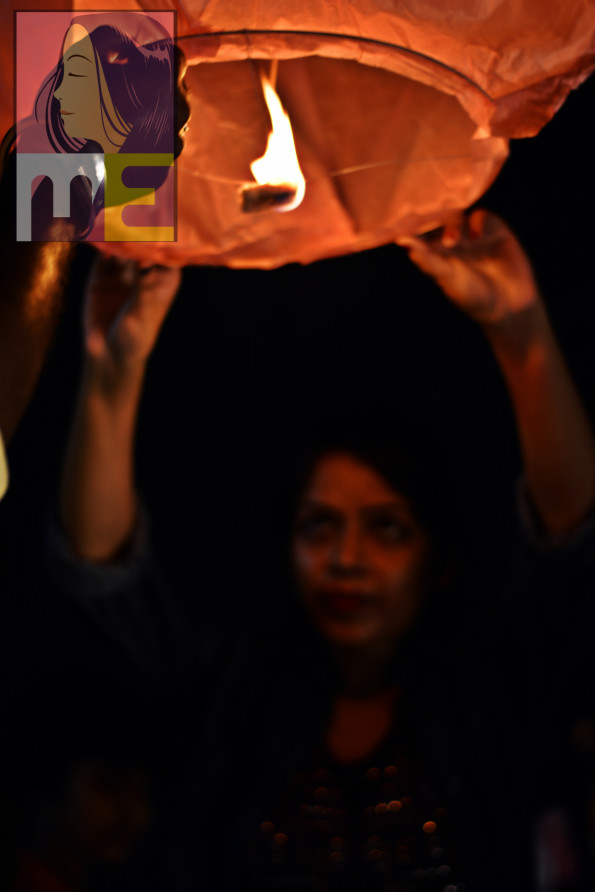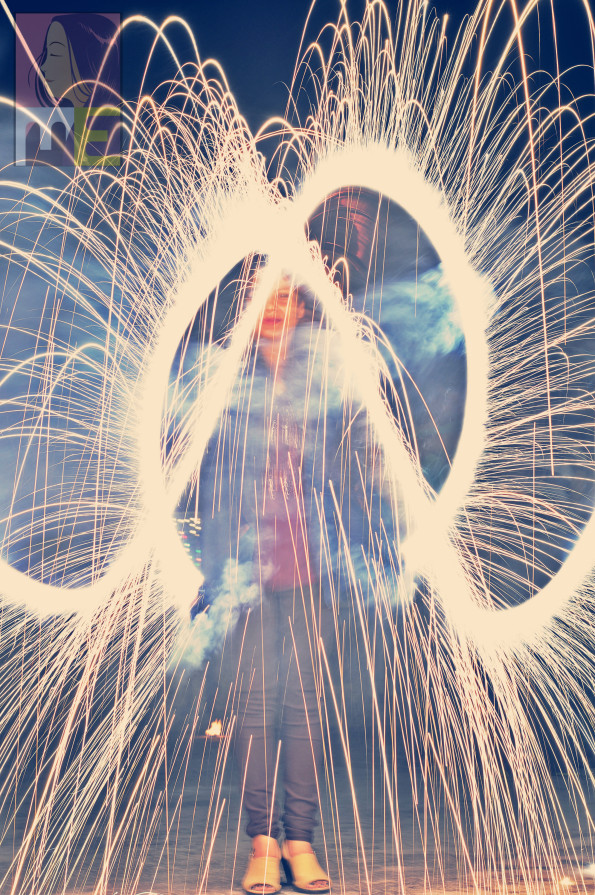 On Diwali, we (My boyfriend, his sister and I) attended Fanushi to create magical memories. Imagine, thousands of people  lighting their Sky Lanterns all at the same time making you feel like Rapunzel from the movie Tangled.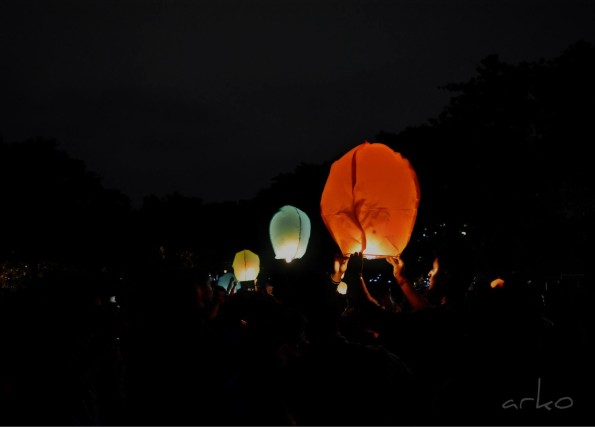 See what I'm talking about?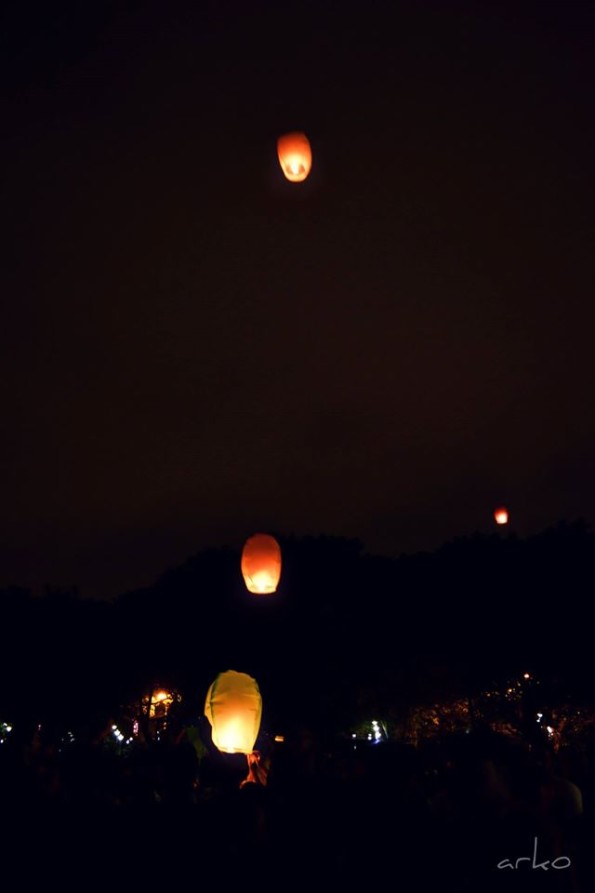 There were floating lights from my dreams…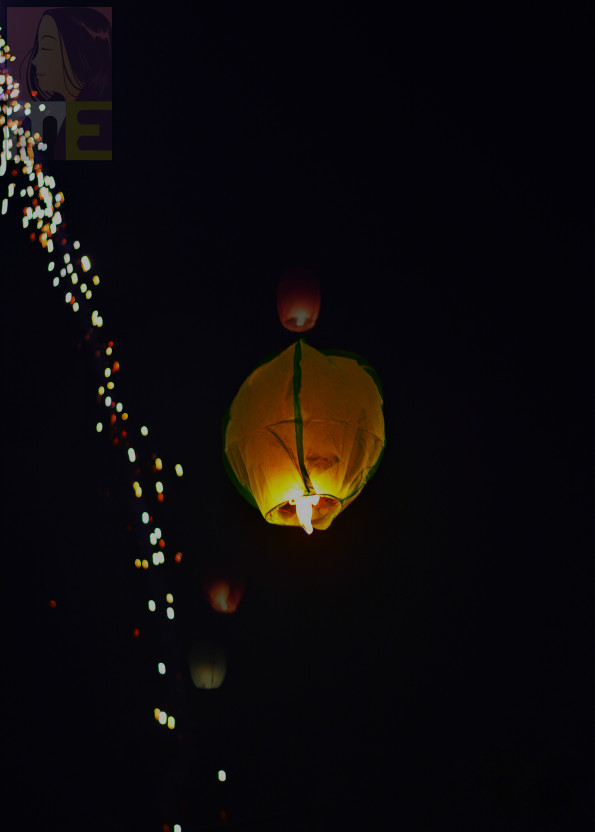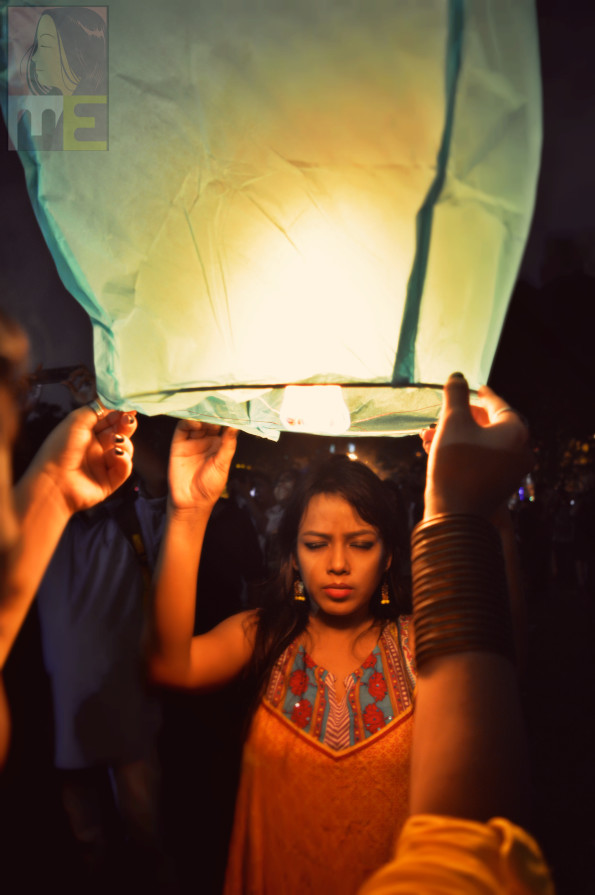 And I sent my wishes to my loved ones in heaven, especially to my grandma who passed away a few months back…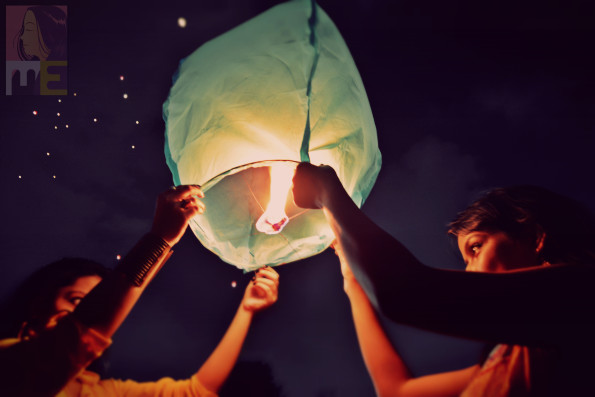 And I vowed, my Diwali from this year, until my last one, no animals will be harmed by me, ever.
And guess what? I heard less high decibel crackers this year. I guess we should be thanking the Cracker Stall owners for selling so many Sky Lanterns for a change.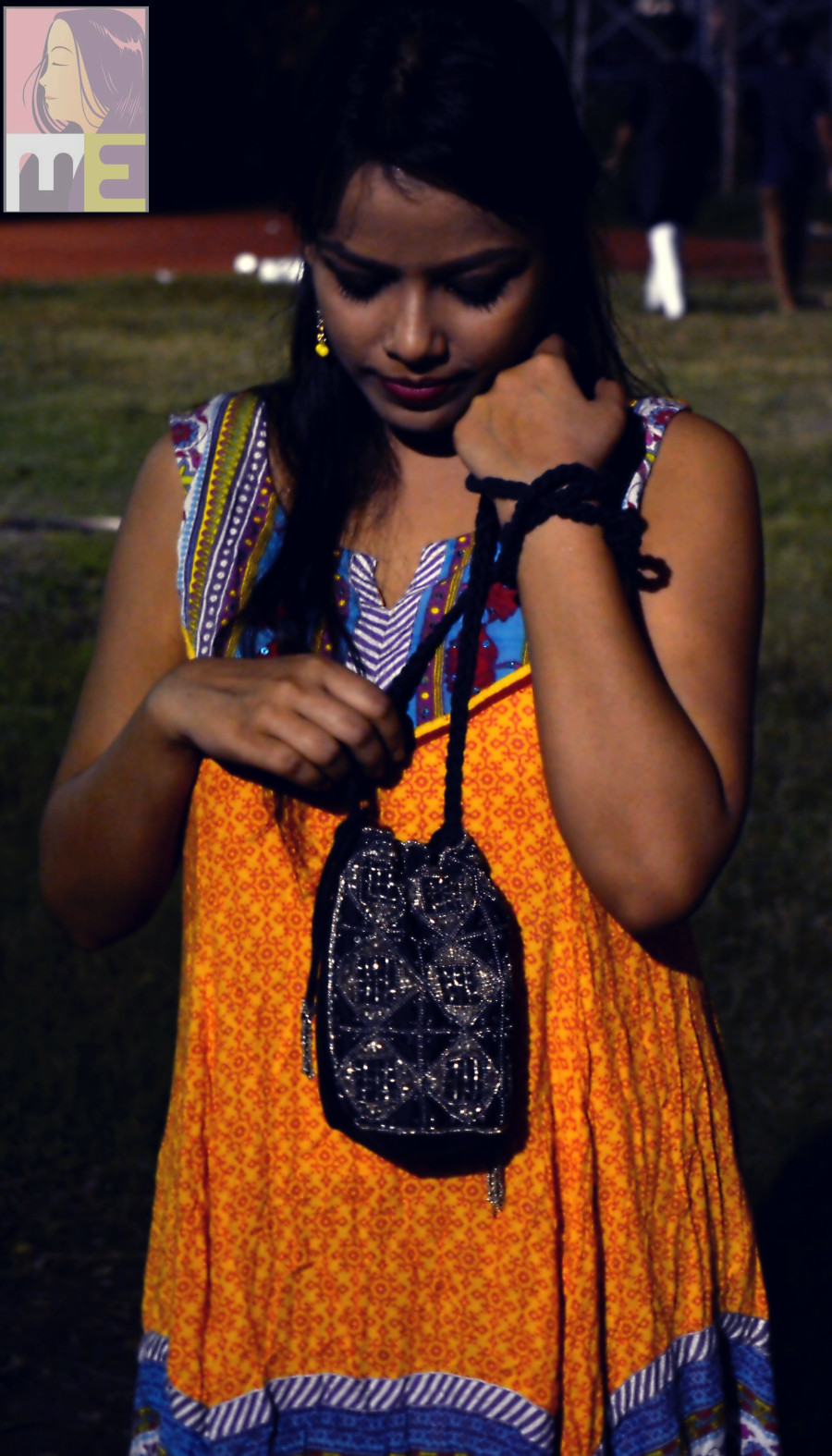 My Kurti-Akriti
Potli-Diwaah
Earrings- Qtrove
P.S: This post has been written with heavy eye lids after coming back from the event as I was wanted to post this on Diwali itself, no matter how sleepy I was. So please forgive me for my lousy write up, I promise my next posts will be better.