I'm not a huge fan of creamy packs, neither am I fond of yogurts. So when I received the Purederm Grape Yogurt Pack with my Skin18 package, I saved it for the last.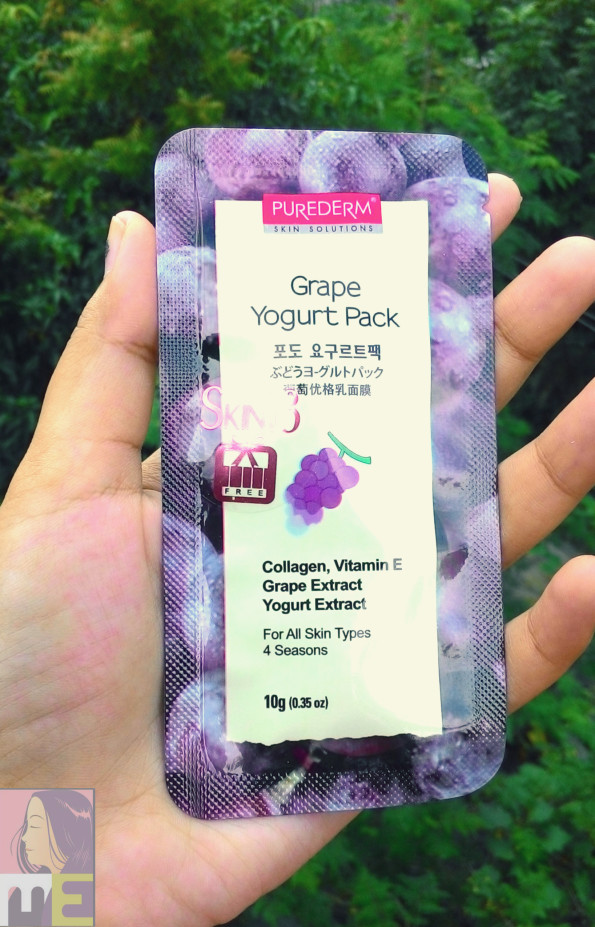 The texture and consistency of the pack is exactly like yogurt with some tiny purple granules to remind you of the existence of the grapes.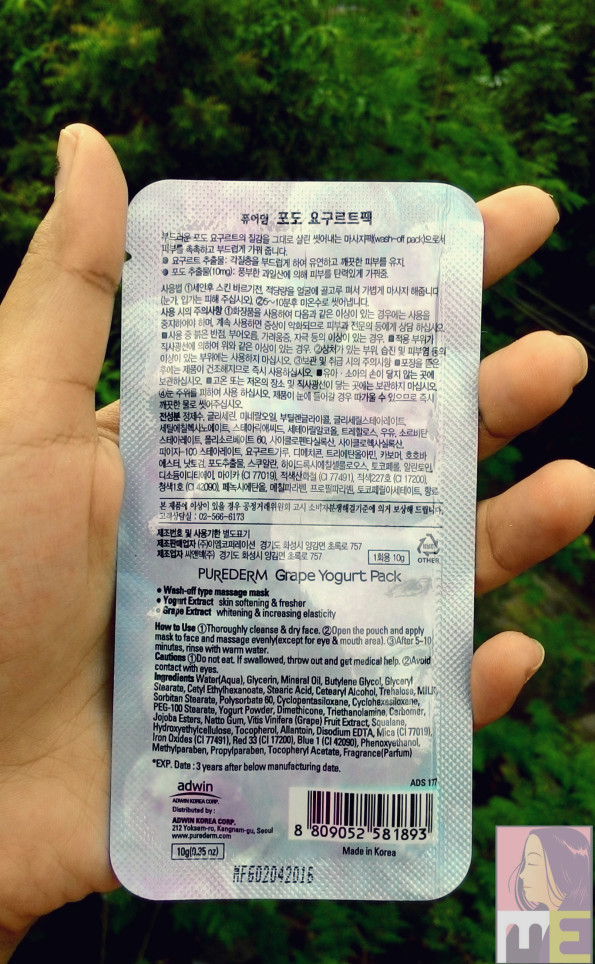 I have a combination skin, and even though it started getting a little dry at the beginning of the fall (exactly when I applied the pack), I was clearly not impressed with what the pack did to my skin. I mean I followed the instruction, massaged it on my skin and kept it on for 10-15 minutes and there was not a slight difference in my skin except for the pimples that appeared on my face. Clearly the pack is not meant for combination or oily skin. I suppose it will work great on dry skin, but it did me wrong the both times that I tried it. There's still some left in the packet, enough for a third usage, but no thanks!
As for the claim to provide you with soft and smooth skin, I really couldn't tell much difference as my skin was already soft and smooth as I follow the 10 step Korean Skincare routine every morning and evening. :p
NOTE: As I mentioned that the pack is clearly not meant for oily or combination skin, I guess my review doesn't even count as I have a combination skin and I have never used a creamy wash off pack as I know my skin does not need one. So, dry skin beauties, you guys can go ahead and try it, I am sure it will provide you with the intense moisturization that your skin needs.
Pros:
$.95 for a pack that lasts 3 usages is pretty cheap
Might provide intense moisturization to dry skin beauties
Contains Collagen
Cons:
Claims to be suitable for all skin types, yet broke me out
None of the claims were noticeable
Contains pareben