Just a couple of days ago I posted my Kbeauty haul and now I've officially started reviewing them one by one. Because of all the experiments and tortures that my skin goes through, it's safe to say that my skin is not at its best right now. I've got a few tiny bumps on my face which is bothering me a lot as I rarely get pimples. So I decided to start by purifying my skin with my favourite variety of sheet mask, that's the rice one.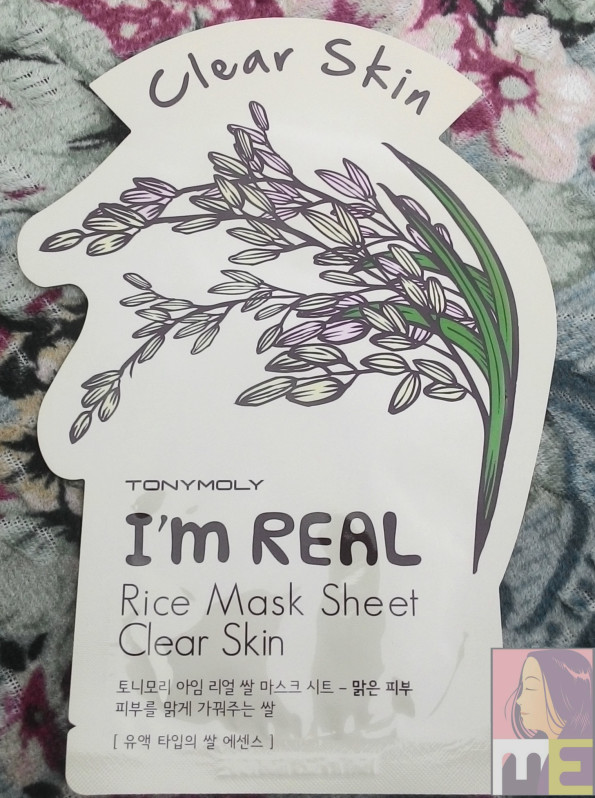 Product Claims
Nourish your skin with the I'm Real Rice Mask Sheet! This 3-layer pulp sheet is filled with a latex-based essence that is infused with natural oils to provide maximum elasticity and brightening effects for your skin. No parabens, talc, benzophenone, or triethanolamine included.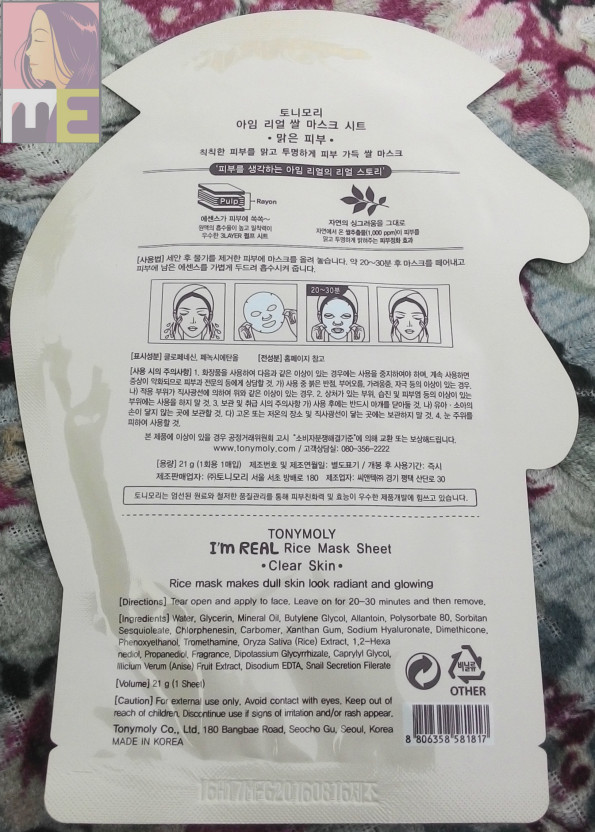 I've earlier used a rice mask from Etude House while I was suffering from a bad breakout and it worked wonderfully. This time it's a Tonymoly one, and while my skin is not as horrible as the time it was while I tried the Etude House one, it still was pretty bad and again I am amazed to see how rice works on irritated skin. Japanese Geishas' have been using rice water to clean their skin from the ancient days, and if you have ever wondered what their secret to get such porcelain skins is, there I just answered part of your curiosity.
So back to the Sheet Mask review. The sheet was soaked in a very decent amount of milky white serum, with some leftover in the packet.  I doubled cleansed my face, prepped with a toner and applied the sheet mask leaving it for 25 minutes. The mask fit my face wonderfully. Maybe, it's the best fitting sheet mask I've ever used. My bad I didn't take a ghost selfie, but there are still 10 masks with the same fitting sitting on my shelf, so you might see one in the next post.
The initial effect after taking it off was just what you'll expect from a very good sheet mask, intensely moisturized and hydrated skin. The following morning I woke up with a CLEAR and BRIGHT skin, exactly what I expect a sheet mask to do. I am very happy with the result and am eager to find out how the rests work out; my money is on the red wine one.
Pros:
Reasonable price
Amazing fitting
Does everything it claims
No parabens
Cons:
Nothing
Rating:
5/5