Being an Indian girl and not owning a loud colored lehenga, not twirling in it and not taking a video of it in slow motion and not uploading it on social media? Impossible! Lehengas are like the elixir for women in india. And of course, with times the trends changed, and the fashion changed, and the patterns and the designs themselves have changed. But not the elegance of the lehengas. They remain the same royal things they once were and will continue to be the same as long as the solar system exists!
And, oh look, the festive season started already, and we ladies have a ton load of things to do. But what's the most important question we need to ask ourselves, yeah, you got it right, 'But what am I going to weaaaaaaaar?', with the extra a's. Although anarkalis, skirts and churidars are cool, none of them can beat the regal lehengas! And we're here to help you with whatever muddle you're in about your fashion choices.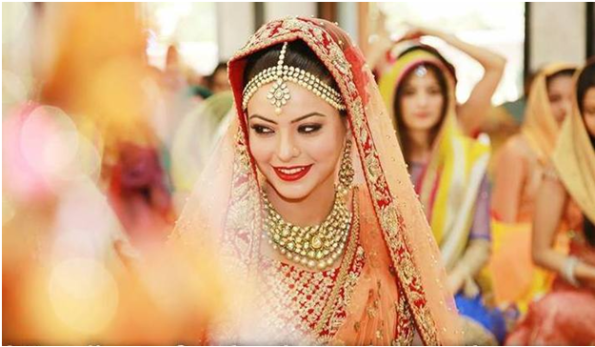 Know your body type!
Yep. The first and foremost of all. Know your body type. Is it the hour glass? Apple or pear? An hourglass shaped body, where your upper and lower body are in proportion, an apple shaped body, when you are heavy on top, and a pear-shaped body is where you have bigger hips. So the lehengas, or any clothing you wear, choose them accordingly! A perfectly fitted mermaid-cut lehenga would embrace the curves of the hourglass shaped body. For an apple shaped body, an A-line skirt would look majestic, coupled with a blouse that falls till waist. And for a pear-shaped body, a fully flared skirt, with a short blouse that will emphasise the bust will simply look amazing. Take a look at this Lehenga collection and when you get an idea on it, you can always customize and modify!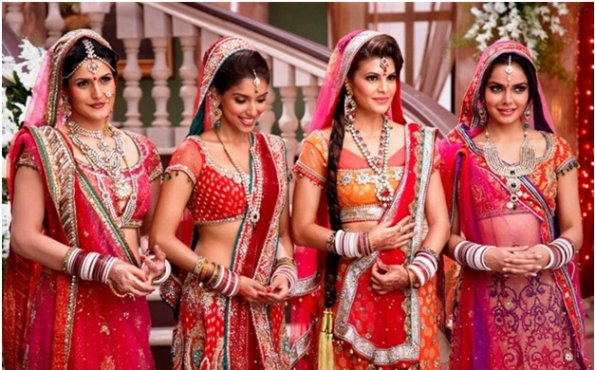 Choose the prints and designs wisely
These pretty designs and the patterns play a huge, huge role in your whole look. Choose according to the fabric and occasion. If it's a wedding or something similar, you can go with velvet, net and bigger prints or designs. But if it's for any other simple occasions, ditch the heavy things. Go with pretty, simple, pleasant and lighter colors. And are you aware of the fact that the bulky prints on your lehengas can make you look, um, fatter sometimes? So, be careful while choosing them.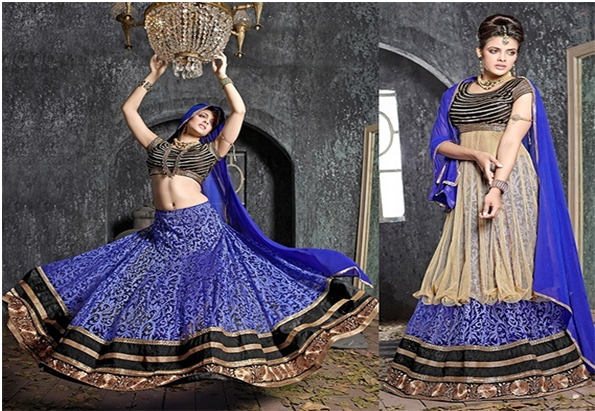 Design one on your own
So, it's diwali and somehow, as usual, you're broke but you have a party to attend, and you don't have a lehenga? Well, let us see. Turn that heavy Anarkali into a lehenga, your tailor can help you there. See? Simple. Or you can turn those old heavy dupattas you use no more into the beautiful jackets/waist coats and wear them on the lehenga to give it a new look. Also, try different styles in draping your dupatta, cinch it up at the waist using a chic belt. Go on with mix and match, use different colors and design your outfit!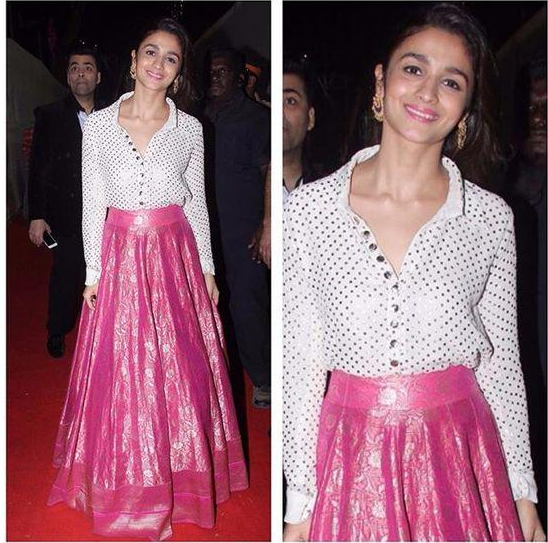 Indo-western fusion
What's in trend? Well, this! The indo-western fusion. Choose some benarasi lehenga, and couple it with a stylish modern crop top and let your outfit do the talking. Or you can opt for the breezy button up shirts too (surprise surprise!). Wear floral printed lehenga and make your own style statement with fusion jewelry, or if you feel you can carry it off, go for total punk.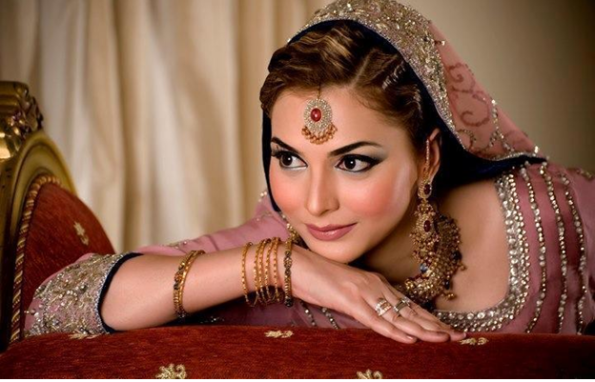 Makeup, hair and accessories
These things seem so minute, but they can spoil the whole look of your outfit for you! When your lehenga is heavy, go easy with the accessories and the jewelry or it's going to look too much blingy and bulky. The hair, you can go with soft, loose curls or waves, or those simple braided updos that will complete the look effortlessly. And makeup, again, less is more. Invest in a good quality moisturizer and Kajal, we'd recommend Lorea'l true match foundation and kajal from Maybelline. You can get them for low prices using the Nykaa discounts and offers. Oh wait, we forgot something. Shoes! Yes. Opt for medium heels, as it would be problematic to walk in both high heels and flats. Get gold or any neutral colored heels that will suit the traditional look perfectly!
These style tips will, hopefully, ease your indecision and confusion! So now all you gotta do is select one that suits you and rock the world in it! Remember, the key is to carry it with confidence!
Guest Post by Lavanya 
About the Author:
Lavanya is a blogger, who loves reading both contemporary fiction and classics. A coffee lover, avid reader, fashionista and a huge fan of Marilyn Monroe. Proficient at chick-lit posts. Up for a good laugh and a modern day woman who lives her life to the fullest.
Image Source: Google