Hey guys, today I'm going to review the Prep Moisture Velvet Shampoo that I received with my July Fab Bag. Weird that I have never heard about this brand before. But from the overall look I had high expectations from the product.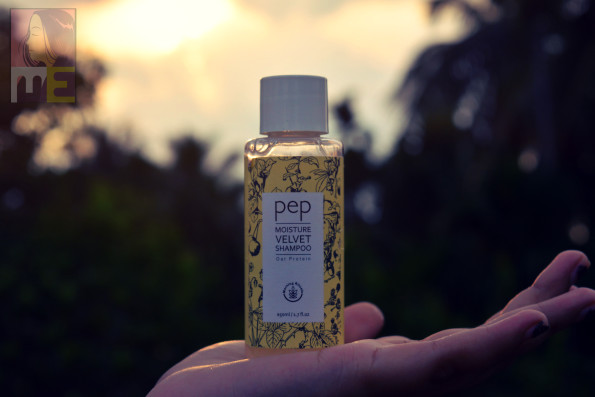 Product Description
Formulated with a blend of oat protein milk, the extra-nourishing formula is designed to restore moisture and give deep root nourishment. After a few uses, your strands will be softer and more manageable- which means you can spend less time fussing over your hair.
DIRECTIONS
Apply to wet hair and gently massage into hair and scalp. Leave on for 4-5 minutes for effective results.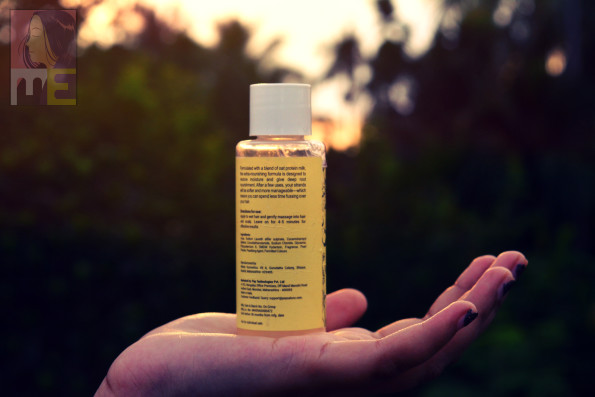 The packaging is simple yet there's a luxurious touch in it. The transparent bottle with a screw cap is nothing special, but for some reason the yellow cover felt too catchy to me.
My Experience:
From the claims it seems like the product is meant for beauties with unmanageable, frizzy hair. However, I am rather blessed with fine flat hair. I use Tresemme Shampoo every other day, sometimes replacing with Loccitane or Kerastase. I rarely get out of my comfort zone when it comes to my hair and trust me, I LOVE the way my hair behaves with the above mentioned shampoos. Until my teenage days I hated my fine flat hair and craved for soft curls but no amount of styling spray would hold the curls for more than an hour. I came to love my natural hair since the past 5-6 years and I have adored how they don't require much styling and just lay flat on my shoulder without having to manage. I have often been recommended volumizing products but I really don't bother about volume, I like my hair silky and fine and flat.
With this Oat Protein Shampoo, there were some noticeable changes in my hair texture. My hair had a little volume, it went back to my original brown hair colour (my natural hair colour is dirty/copper brown which initially looks black probably because some ayurvedic hair oil that I use), and most importantly, my hair was a little less silky than it usually is. Now people who doesn't have naturally straight hair would say I am being overly dramatic as my hair still felt soft and well nourished and to some extent silky after using the shampoo. The fact is, majority of people might love it, I mean who doesn't love volume? And it would be totally wrong if I say that I don't. I love my hair as it is, but then I might look for a change once in a while and this shampoo can be a game changer for certain occasions.
Overall, I didn't like the shampoo very much, but I didn't hate it as well, it was okay, nothing special. The hair fall problems I've been facing since monsoon showed no change with this shampoo but considering the fact that how it worked without a conditioner, I am a little impressed. And let's not forget it is probably not meant for my hair.
P.S: The few times I did use it with a conditioner, my hair still wasn't as silky as it usually is. 😀