This one's going to be the shortest review of all time. Lass Naturals Sunscreen with SPF 50. Honestly, I love the brand, I have used their deodorants, their hair care set and I loved them all. But I was a little skeptical about their sunscreen.  Going through their ingredient list I couldn't figure out if it's a chemical sunscreen or a physical one (read the difference here). Obviously the product name was 'sunscreen' and not 'sunblock' and I think I was stupid to even expect a physical sunscreen. But then again, the brand raves about using all natural ingredients and a chemical sunscreen was the last thing I expected from their range.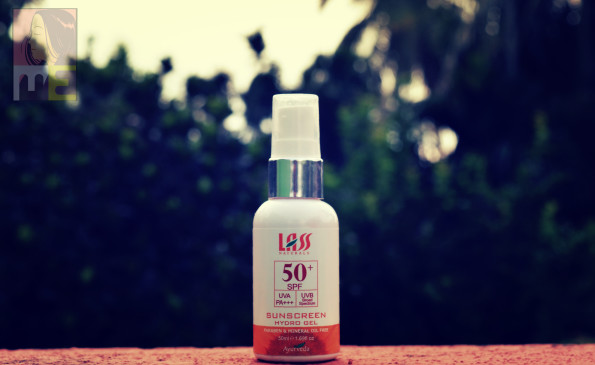 After considering for like months, I finally got up the courage to do a patch test. If you are regular reader of my blog, you would know that I have a hyper sensitive skin that reacts terribly to chemical sunscreen and the reaction lasts for about a month, well the rashes last for like a week but my skin looks similar to that of a frog's for about a whole month. So I did a tiny patch test and there was nothing, but the consistency felt like that of a chemical sunscreen. And I did another patch test the next day, and bam! My arm was on fire within half an hour. I immediately washed it off but the burning sensation lasted for the next two days. So yes, no ingredient list required, it's definitely a chemical sunscreen.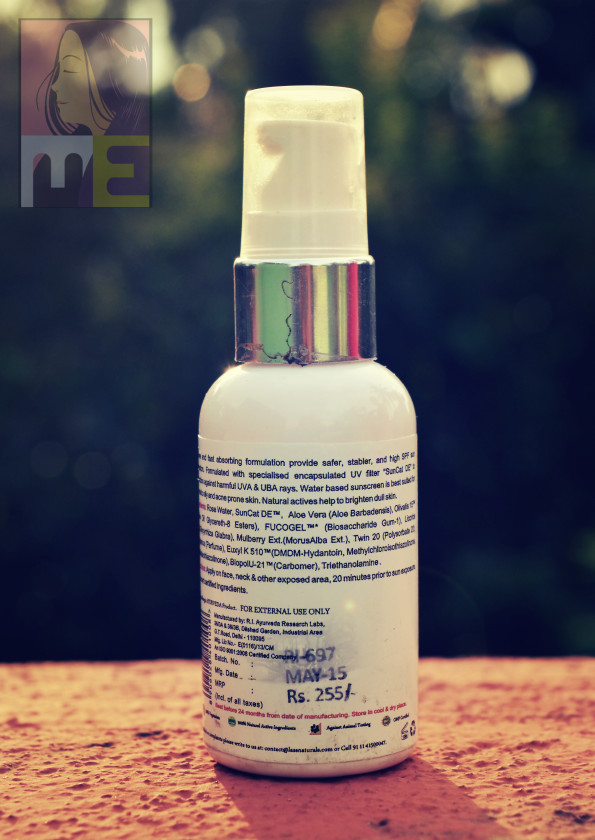 Now that it lasted on my skin for about half an hour, I really can't review it as a chemical sunscreen except for the fact that it blended pretty well. But then again, which chemical sunscreen doesn't?! BUT, I have to admit, out of all chemical sunscreen that I have ever (accidentally) used, this one blended and absorbed the best. Also, it will work as an amazing makeup base.  If I didn't have a sensitive skin, this would have been the sunscreen I would stick to for the rest of my life.
Pros:
Cheap
Travel Friendly
SPF 50 (I don't trust sunscreens with SPF lower than that)
Blends pretty well
Will work as a good make up base
Cons:
I know the name suggests that it's a sunscreen and not a sunblock, but for a natural skincare brand it's a little misleading to produce chemical sunscreens.
Can be bout here: http://www.lasscosmetics.com/natural-sunscreen-hydro-gel.php
P.S: I won't rate this product because, as a sunscreen it will definitely get a 5 out of 5, but then again, it's a natural skincare brand and a chemical sunscreen wasn't expected.
NOTE: Because I couldn't use this product and it would work really great on people who's not cursed with a sensitive skin I did not have the heart to have it wasted. Considering the fact that I could not arrange a giveaway box in the last month and this product haven't been used except for two patch tests I included it in my September giveaway box. If you are the winner and you don't have a sensitive skin, hurray! If not, you can always gift it to somebody who's not as cursed as we are. Sorry :p