Hey guys, hope you all are doing fine. Today I'm going to review the Votre Brightening Day Moisturizer SPF25. Votre is one of my much loved brands and I have previously fallen in love with their serum and their Face Wash.  Before starting, I have to admit that I haven't used the cream religiously; as the packaging is too travel friendly that I had to save it for my weekend Kolkata visits. However, I used it on a daily basis for the past week before writing this review, but that's totally contrary to my usual 28 days of application prior to reviewing (that's how long our cells take to turn over).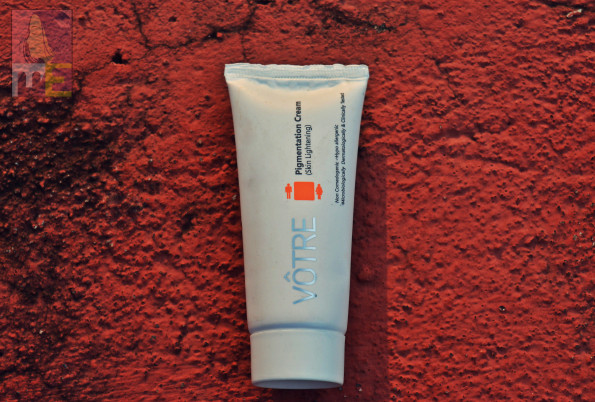 As I already mentioned, the packaging is travel friendly, and even though there's nothing special about it, I still find the opaque, off-white coloured tube a little cute. It comes with a screw cap and dispenses the right amount required.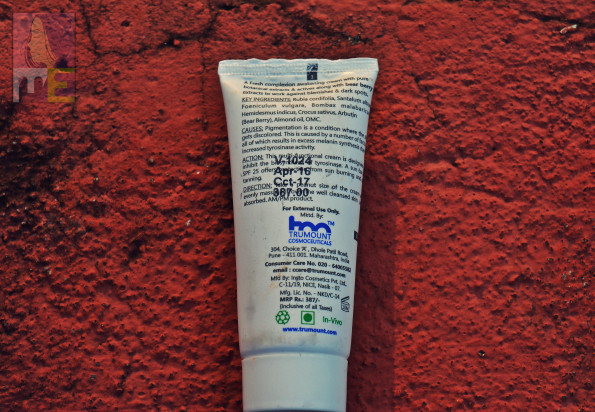 I honestly love when a day cream that contains SPF suits my super sensitive skin. Usually I opt for high protection before going out in the sun, but there are days I stay indoors but still require some amount of sun protection, so day creams containing SPF really comes in really handy. The texture of the cream is a bit thick and feels a little uncomfortable on my skin, as if a thick layer of velvety something has been applied on my face. Layering a sun block over it particularly becomes a pain (sun blocks are themselves pain). The feeling however goes away in a few hours and the skin remains nourished for a long period of time. My pimple spots however haven't faded at all.  So that's one claim it failed to deliver. But my skin tone does look a bit brighter, that's one plus.
Overall, it's a good day cream and might become your best friend if you sometimes skip the sun block. I have a combination skin, so chances are it won't be as greasy on dry skin. And lastly, it's handy and travel friendly, so you can always pack it up for tours.
Pros:
Contains SPF
Natural ingredients
Travel friendly
Suits my super-sensitive skin
Pocket friendly
Cons:
Feels a little uncomfortable on my skin
Rating:
4/5
Available Here: