I received the Kronokare Provencal Lavender Body Lotion with my Fab Bag a few months back. When I received it, it had only a few months of shelf life left which I thought is pretty lame for Fab Bag. However, when it comes to the lotion itself, I have no complaints; in fact I am glad to have it discovered even if I didn't get to use the whole product before it expired.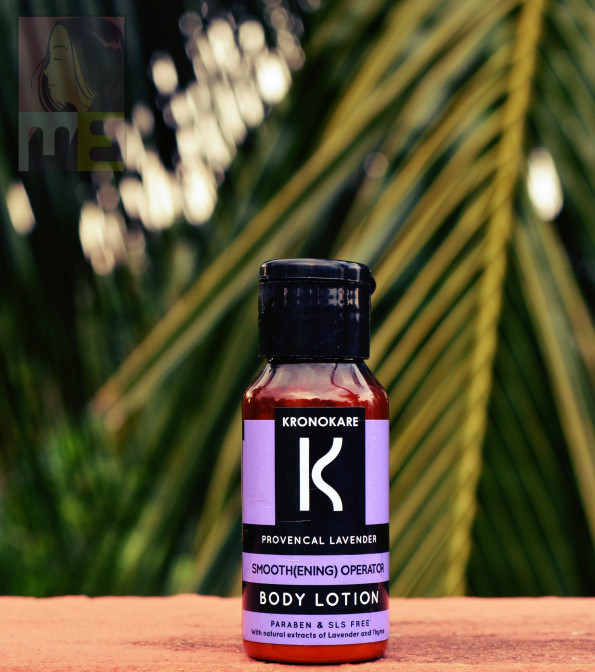 Product claims:
These products will repair and regenerate, without getting you even a second late! The essential oils will hydrate, the scents will bloom, lavender is your choice to say bye-bye to gloom. Paraben & SLS free.
Ingredients: Lavendual Augustofolia, Thymus Vulgaris,Iso Propyl Maristate, Mineral Oil, Glycerine, Emulsifying Wax, Bees Wax, Imid Urea, 2-Phenoxyethanol, Methylchloroisothiaxolinone, Ethylene Diamin Tetra Acetic Acid, Colour, Distilled water.
Rs. 115 for 60 ml & Rs. 345 for 220 ml. Available online on Official Website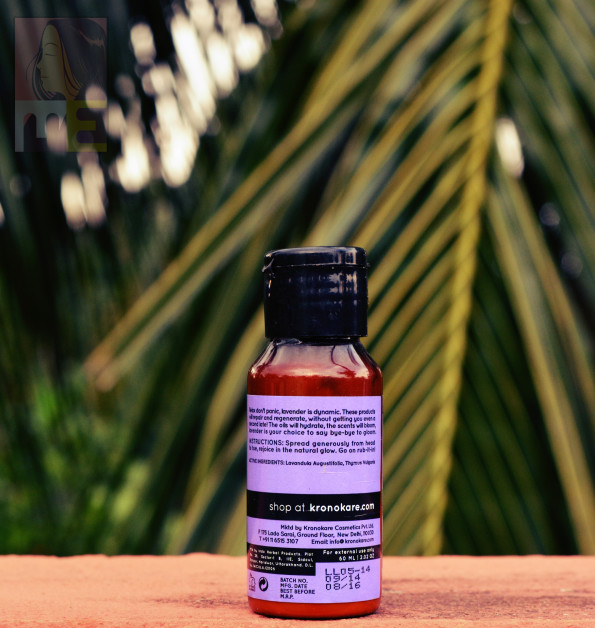 My Experience:
I have a combination skin and I prefer using a body throughout the year only replacing with body butters during the winter. I believe that to get a healthy skin, hydration is the key, and thus I never ignore the moisturizers and the lotions even during the summer. The problem with using a lotion during the summer however is that there's rarely any that works on summer without leaving your skin feel greasy. I mean prior to using this Lavender Body Lotion I really haven't come across any body lotion that haven't left my skin feeling tacky when used during the summer. This particular body lotion on the other hand works like magic. It gets completely absorbed within a few minutes, giving the skin a healthy hydration.
And there's more. The lotion has a strong lavender fragrance which lingers for quite some time and really soothes and calms the mind. It would work really great if you use it post showering, before going to bed as lavender is known for its soothing and calming power. Overall, I really liked this lotion. It's my ultimate solution for summer body care. Those with dry skin might not be very satisfied with this product during the winter, but then again you can't expect contrary effects from the same product.
Packaging:
I can't really talk about the packaging since I got a deluxe sized sample. But I like the package that I got, it's sturdy, it's leak proof and it's travel friendly, what's not to like?
Pros:
Calms and soothes
Hydrating
Absorbs quickly and doesn't leave your skin greasy
Sturdy packaging
Pocket friendly
Cons:
Nothing
Rating:
5/5
P.S: The fact that it doesn't contain SPF did not bother me at all, because had it contained a sunscreen instead of a sun block, it wouldn't suit my skin anyway.