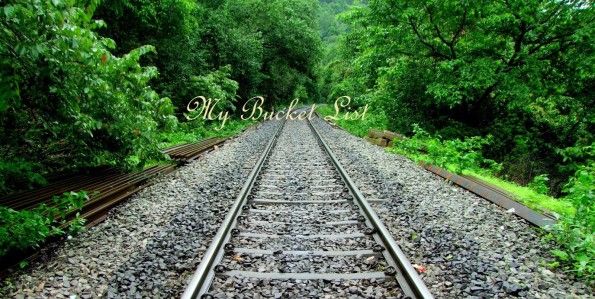 Of late I have writing about just beauty and lifestyle. But the truth is blogging is much more than just sharing what I liked and what I disliked. Owning a blog gives me the power to be heard, to inspire. Sure my life isn't a perfect fairytale, but it's highly possible that I am underrating something that someone somewhere is craving for, or vice versa. Being a blogger gives me the power of being personal with my readers. You see our readers matter a lot to us, sometimes more than our real life friends. There are readers who know us as better than some of our real life friends, because sometimes we share stuffs with you guys which we won't personally share with our real life acquaintances.
So somehow it felt right to share my bucket list with you guys. I never had my bucket list written in any diary or notepad, they were like in my head. But then I realised that putting them all in a single place will help me work harder to actually achieve them. And who knows? May be you guys might even get inspired by some of them?
Before starting, I would like to mention that because I have never jotted them down before, it's pretty likely that I missed a lot of them since they have been building up since my childhood. So here's everything that I can remember including the ones that's already checked.
I've been passionate about music from before I can even remember.  I have learnt Classical Indian for 7 years and ever since I was a kid, I wanted to build a career out of it. Sure enough my parents were always dead against it. I knew they would never let me. But I had this dream, that one day I will own a room full of musical instruments, and I vowed that won't get married until that day, unless of course I marry a musician who's going to share the same passion.
Status- Checked:  After completing my graduation, I started taking guitar lessons and by the end of my Masters degree I joined a fusion band and fell for the lead guitarist/ mainstream vocal. After the band broke off with a bad note, the two of us kept on with our duo setup. We are getting married by the end of next year (hopefully) and we already own 5 guitars, a Cajon and a Ukulele and still have a lot on our 'instrumental bucket list'.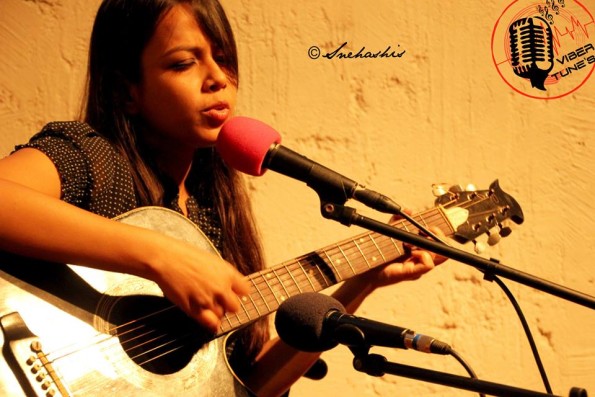 [You guys can check some of our uploads here: https://www.youtube.com/channel/UC_Thvm9XG3tN6dMIuK97B4Q]
Who doesn't have that on their bucket list right?  In my case, these travels doesn't include any fancy hotels, instead I would love to stay with the locals and eat the local and traditional food, and enjoy the sights that tourists often ignore. I would love to put out a tent and sleep under the stars, in fact it should have been a whole point by itself.
My boy friend and I share the same passion for food; we hop around the city searching for different cuisines, and what better way there is to taste different cuisines other than travelling the world?
Status- Still hanging in there: The only person I know that share the same interest like me is my boy friend, and since I live in India and our parent's are Indian, we have to wait for it until we are married.  (My parent's and my sister love to travel too, but they travel like tourists and not like travellers, something I am never satisfied with).
Live an unconventional life:
Honestly, my family never understood me. I guess it happens to every single people who are a bit different from the others. My father's family is full is of business geniuses (including my father), my mother's family has some educational nerds(including my mother and my sister) and by nerds, I mean people who will leave their job as a professor in the city and build a school in a village spending the rest of their lives teaching. I guess I got the creative genes from my mother's side, and they are happy as long as it remains a hobby. When a hobby turns into a passion, our parents get panic attacks. As students, we had few options when it came to building a career: doctor, engineer, teacher, or a govt. employee, your life has no meaning if you get out of that zone.
Well I always knew I was going to do something different, with huge struggles and difficulties I might add. I had only one career option, a school teacher, of a govt school mind you. But I joined the band when I was doing my masters. It got pretty ugly when my parents found out. It was to their relief when I left the band but then again what Indian parents would be okay if their baby girl starts dating a hardcore musician?! But I did what I had to do; I kept on rehearsing and performing with my boyfriend, until we decided that we need to get jobs to invest on instruments and equipments. A conventional job wasn't a plan, but we agreed to work for one to maximum two years.  Sure enough our rehearsal sessions became a distinct event and all my salary was spent paying my bills and my rent (my hometown is 100km far from Kolkata so I live by myself). But we did manage to purchase a few instruments and equipments and while working as a Data Analyst I also grew the passion for blogging. I used to blog rarely, prior to joining the firm (a different blogspot blog with the same name) but it was my colleagues who enlightened me about the whole blogging thing. I purchased a domain and started afresh on August 2015 and pretty soon I was so hooked that I would stay up all night writing. I knew this was going somewhere and I knew that I need to spend some more time with my blog, not exhausted nights, but with a fresh brain that actually works.
My boyfriend being the creative soul that he is, has always wanted to try his hands on photography and when I started blogging he found his calling too. By November he purchased a DSLR and I gave my manager my notice letter. Anyone will tell me that it was too soon, but trust me, every hour I spent at the office, all I could think of was what am I gonna write today. And it was pretty frustrating when after going home I neither had the energy, nor would my brain co-operate. Also it was 3 months past 2 years and as stubborn as I am with my goals, I had to leave the job. So I did, and look at me now, I spend the whole day browsing articles, reading books, writing posts, attending events, playing the guitar and sometimes even attempting my hand on photography. I could not be happier.
P.S: My parents are actually supportive about my blogging career; they have been since the beginning which was a shocker to me.
Status- Checked: Living the time of my life and hoping that it would get even better after I get married because believe it or not, my boy friend is as invested in my blog as I am in his compositions.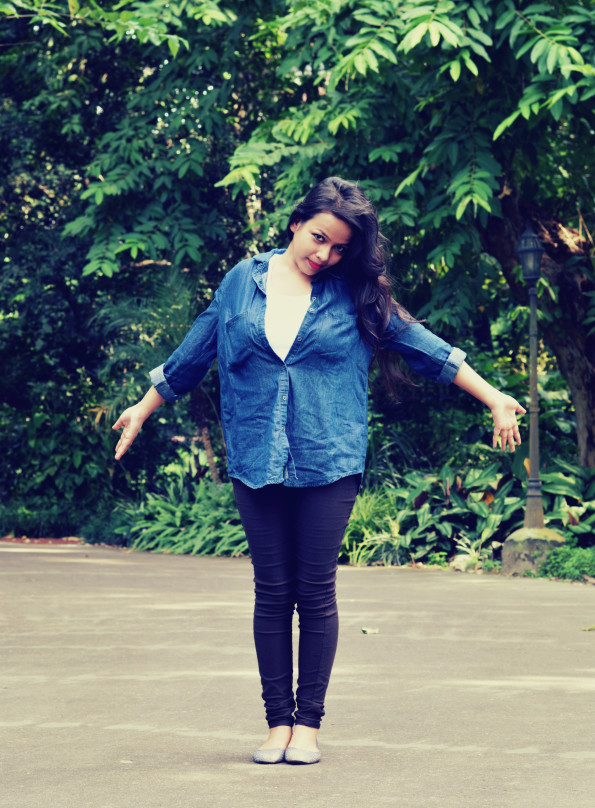 This has been in my bucket list ever since I was sixteen.  I searched so many Salons in Kolkata that can colour my hear freaking pink, but I found none. Only this one salon had wash of colour and I wasn't dropping 500 bucks for a single strand for a single day. I had been searching for a perfect spray can for a long time and I just ordered one from BBlunt.
Status- Checked
Here comes the mortal wish. I always had a fascination for Louis Vuitton Handbags. Again, who doesn't right? But I've always found Louis Vuitton classier than any other Hi End Brands, they are like dreams.
Status- Checked.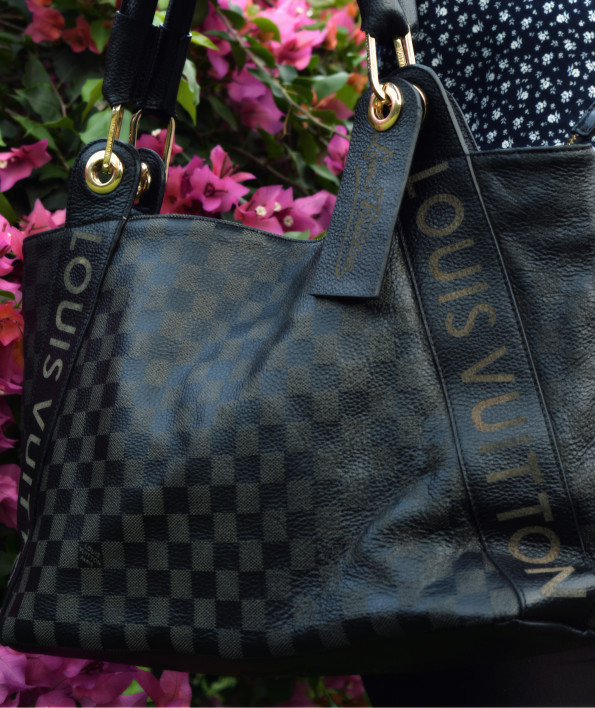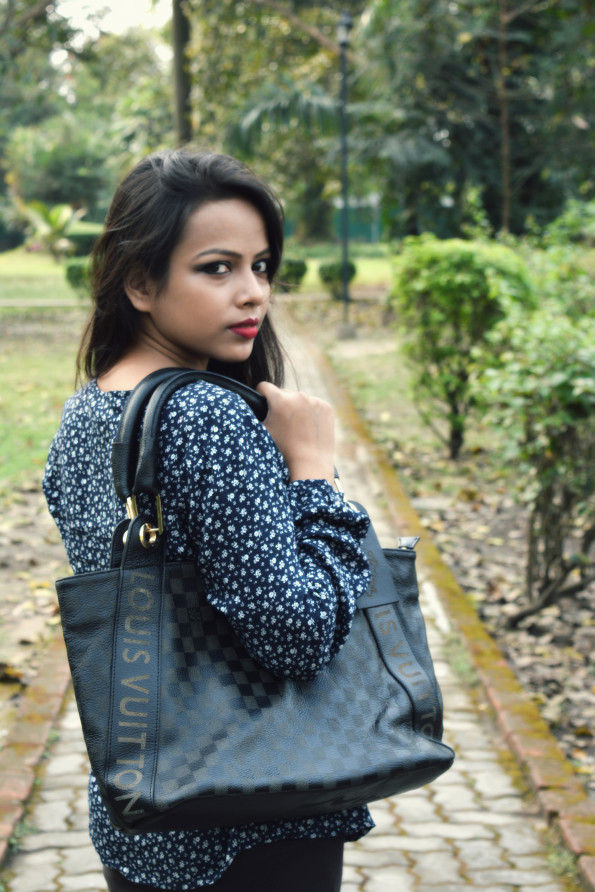 Not looking for MRP while shopping:
When I was in college, I never had I clue what I was gonna do the next day. People were like 'Are you going to pursue a Masters degree after graduating college?'. 'I don't know' was the common answer I could afford. Except for the times when they would ask 'What's your aim?'. That's one answer I know 'Ah! To become too successful to not have to look for MRPs while shopping'. (My sister already does that).
Status- Far cry
Have my own home: (not my inheritance, but my own, and my boy friend's of course)
Nothing fancy, just a place where I can look ugly and enjoy it.
Status- Again, far cry.
I am a big time foodie. I don't compromise with my food nor do I exercise. The only thing good about my appetite is that I love eating vegetables. When I decided I'm going to stay with my parents for the summer, I was really looking forward to grow some organic veggies in our garden. But that didn't happen as with summer came the drought and then with my grandmother passing, things were a bit mess over here. I still am looking forward to grow a veggie garden along with my mother and I will make sure to blog about it if I do.
Fitness has always been the last thing on my mind. But when my grandma was in the hospital and after she died under certain circumstances I lost my appetite. The lack of nutrition started showing on my skin and overall my health. People give me one look at and ask me if I am suffering from some serious illness. 'No, it's just lack of food and sleep'. So I figured that it's high time I start eating healthy and may be spare some time for a couple of sit ups.
You guys can follow my fitness journey over at my Instagram and if I get into a good routine, I will make sure to do a detailed post about it.
Status- Getting there
Have a profession that will allow me to spend enough time with my parents:
I've been living by myself since the past 9 years. All I ever wanted was to get to spend not just weekends but a good amount of time with my parents, especially before I get married (this feels weird, this post is technically the first time I am talking about getting married). So hooray, as a full time blogger I get to spend soooo much time at home. I do go to Kolkata for shoots and events, but then again I don't need to wait for weekends to come home.
Status- Checked
Fight mental illness and raise awareness:
Mental illness is the ultimate enemy to more people than they care to admit. I often talk about my struggles with depression and what makes me feel better when I'm going through that phase. I feel no shame on being vocal about the struggles that I face and I do so to raise awareness, and to let whoever can relate to it seek help. I talk openly about my relationship and if we ever come across a dark phase, I'll seek help just like I suggest to any of my friends who have issues in their relationship or married life. I've myself seen two therapists in the past because of my struggles with depression and I think getting help always makes it easier. Even though my anxiety issue is not as severe as my depression, I do talk about how I fight even the mildest of anxiety attacks. I'll always encourage people to seek help if they are facing any form of mental illness and I hope that in the near future, I'll completely get over my depression issues.
Status: Almost there
And above all…
As a blogger, I do have responsibilities towards my readers. I just can't write good stuffs about a bad product just because it's sponsored. In the similar way, I just can't show off the best parts of my life and leave the hardships behind the curtain. After all, we are all human. I believe everybody inspires people around them one way or the other, most of the time not knowing it themselves. The whole reason that I got all personal in this post is because I love when people follow their own dreams and choose their own paths. Some people doesn't have a clue what they want from life, some people does, but are often too afraid to chase it.
I would say if you have figured out your calling, figure out ways to achieve it, you cannot leave any stone unturned.
So these are everything I could think of.  I seriously have no idea why I wrote this post the day before my birthday, is it because the clock is ticking? I don't know. Whatever the reason is that I suddenly felt like writing this down, I hope you guys enjoyed it. And also I would love to read about your bucket lists. After all they are worth the chase…